Albert Bickmore, S.B. 1864, started out cataloging specimens in the basement of Harvard's Museum of Comparative Zoology (MCZ). He had come to study under Louis Agassiz, the strict, Swiss-born zoologist whose infamous program tested stamina as much as intellect. One of its more famous rites of passage was a series of "trials by fish," in which students were locked for days in rooms with dead marine specimens and told to comprehend their decomposing mysteries through close observation. "In six weeks," Agassiz told Bickmore, "you will either become utterly weary of the task, or…be so completely fascinated…as to wish to devote your whole life to the pursuit of our science."
Bickmore was fascinated, by the fish and by Agassiz, and left Cambridge with considerably more than a degree in zoology. He had watched carefully as his professor wheedled Boston's elite and the Massachusetts legislature into donating more than $250,000 in two years to the MCZ, and he was soon determined to build a great museum of his own. Like other zoologists of his time, he was committed to the idea of creating a great urban center to explore the mysterious laws of the natural world. Entertainment and public education were admirable, but secondary, goals.
"[W]hen I journeyed for three years in Eastern Asia and over Siberia," he wrote later, "I carried with me everywhere two things, a Bible and a sketch plan for a museum in New York." That city's scientific elite was continually siphoned off by Boston, London, and Berlin—all cities with better research institutions—and Bickmore knew this pricked the competitive instincts of New York's upper crust. Armed with a letter of introduction from the head of the British Museum, he persuaded local politicians and business leaders like J.P. Morgan to fund his venture. The American Museum of Natural History (AMNH) was chartered in 1869.
The sole member of the scientific staff, Bickmore oversaw the museum's first wobbly decade. He spent wildly, trying to build up collections that would help researchers comprehend the relationships between species. Eager patrons and visitors donated whatever they could: emeralds, spiders, corals, a stuffed long-nosed monkey from Borneo, carcasses of pets and animals from the Central Park zoo. But public attention quickly flagged, and so did political and financial support. To raise attendance, trustees suggested purchasing more spectacular specimens, rather than study collections. "We must sprinkle our wholesome bread with a little sugar," the board explained to the shocked curator. Desperate to keep the museum from becoming "a stuffed circus, with the chief task of the curators keeping it dusted," Bickmore persuaded the board to let him try something new to win back popular interest and public funding. In 1880, he offered free lectures to 30 public-school teachers to help improve science education, still rare in city schools. The next year, largely as a result of his enthusiastic, arm-waving lecture style, his audience doubled. In a move that must have both delighted and dismayed Bickmore, the museum turned two rooms reserved for research space into a lecture hall.
To make his lectures more effective, Bickmore began to innovate, using visual aids such as stereopticon slides, persuading guest speakers to discuss their specialities, and encouraging teachers to take their charges on field trips—including visits to the museum. His audience tripled, then quadrupled; some talks were opened to the public. Topics ranged from the exotic ("Through the Heart of Asia," "Pictures from Hindoo Life") to the mundane ("The House We Live In," "Colds: Their Prevention and Treatment"). Subjects from art, geography, industry, and the uncategorizable rounded out the schedule. In 1894, some 18,000 teachers attended his Tuesday-night lectures; hundreds more were turned away. Listeners sat on the floor to hear the graying scientist.
His methods won national acclaim. Museum leaders in other big cities, as well as curators of tiny natural-history collections in small-town libraries and high schools, copied his techniques, working with local public schools to develop natural science and geography curricula using visual aids provided by the AMNH. By 1910, Bickmore's brainchild had become the most influential source of popular science education in the United States.
Bickmore, initially so committed to making museums into spaces for scientific research, ultimately succeeded in turning them into palaces of popular education. By the mid 1890s, the AMNH department of public instruction received twice as much money as any other department. Trustees and politicians, delighted by the public response, increasingly diverted resources to educational outreach and crowd-pleasing exhibits. Researchers committed to more esoteric projects fled to labs and universities in search of funding and space. Bickmore, who would have been discomfited by such a turn of events, didn't live long enough to see this schism between professional science and primary science education. He was a jack-of-all-subjects in an era that still celebrated the passionate amateur. His efforts to raise public interest in natural history, combined with his unexpected gifts as a teacher, were largely responsible for transforming the purposes and practices of natural-history museums and bringing Americans a little closer to a rapidly receding natural world.
Victoria Cain '97, a Mellon Fellow in visual history at the University of Southern California, is completing a manuscript on the history of visual pedagogy and coauthoring a book on the history of natural-history museums.
You might also like
Toward another apartment complex on Harvard-owned land
Stepping down after 30 years of University service
Harvard researchers seek to empower individuals to steer their own careers.
Most popular
Lest young ladies' "tides" be deranged
A community letter as the new administration begins
More to explore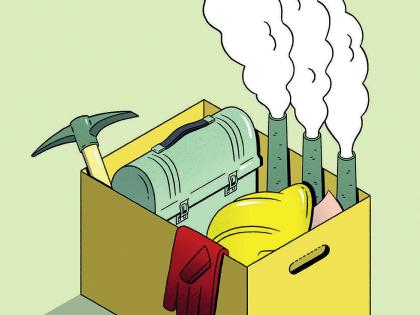 Expect massive job losses in industries associated with fossil fuels. The time to get ready is now.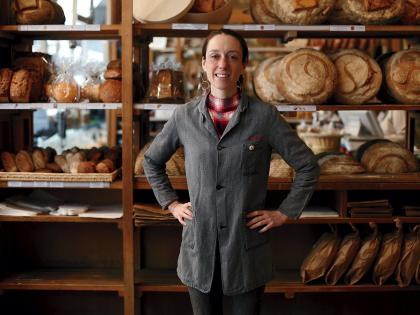 A third-generation French baker on legacy loaves and the "magic" of baking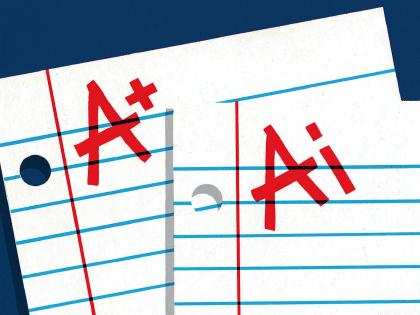 Generative AI can enhance teaching and learning but augurs a shift to oral forms of student assessment.