Advancing Art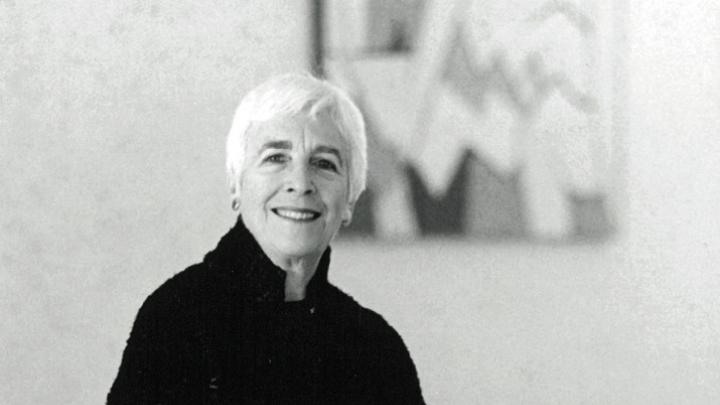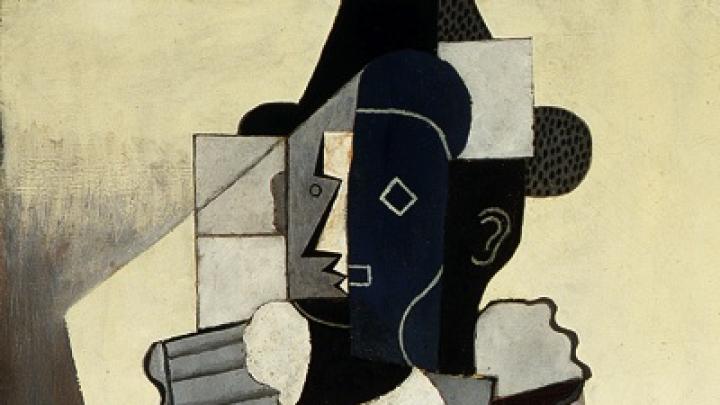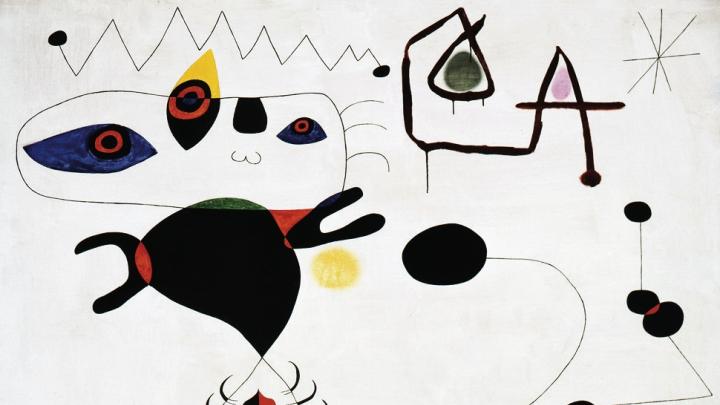 As a university task force readied its vision for curricular and facilities investments in the creative and performing arts (see our arts task force update, published after this issue went to press), Emily Rauh Pulitzer, A.M. '63, gave the Harvard Art Museum 31 important works of modern and contemporary art (one of the most significant such donations in the museum's history) and $45 million (the largest single cash donation in its history). The gift, unveiled on October 17, was a culminating moment in Pulitzer's lifelong devotion to art collecting, connoisseurship, and scholarship and in her engagement with the University. (See "Pulitizer Gift of Art and $45 Million Boosts Harvard Art Museum" for a list of the art works, an illustrated 1988 Harvard Magazine article by Judith Parker on the Pulitzer collection, and more details.)
The art museum also disclosed previous gifts of 43 other modern and contemporary works, made between 1953 and 2005 by Pulitzer and her late husband, Joseph Pulitzer Jr. '36, and by Mr. Pulitzer and his first wife, Louise Vauclain (who died in 1968), and of financial support that enabled the museum to purchase 92 additional works—thus accounting for a significant part of the museum's modern and contemporary holdings. The announcement comes at a time of major physical renewal of the art museum complex (the Fogg, Busch-Reisinger, and Sackler museums)—a core element in the proposed expansion of the arts at Harvard, and their further integration into academic and extracurricular life.
---
Said Emily Pulitzer in the University's news release, "Both Joe and I have supported the art museum over the years in recognition of Harvard's unparalleled role in the development of professionals in the arts worldwide and because of our belief that the arts are a cornerstone in learning and education in all fields.…I am very proud to support the museum as it moves forward."
President Drew Faust added, "Emmy's generosity will help ensure that [the arts] play an even more robust role on campus and in the lives of all our students, whether they are studying the arts, economics, law, medicine, physics, or other disciplines." In a conversation, she amplified her enthusiasm for "an enormously important gift in so many dimensions"—from renovation of the Fogg to the "injection of energy and possibility" that "reinforces everything we're trying to do" in mobilizing commitment to the arts.
The new Pulitzer gift includes paintings and sculptures by Brancusi, Derain, Giacometti, Lipchitz, Miró, Modigliani, Picasso, Rosso, and Vuillard, plus major contemporary works by di Suvero, Heizer, Judd, Lichtenstein, Nauman, Newman, Oldenburg, Serra, Shapiro, and Tuttle. The previous gifts and works of art purchased by the museum with the Pulitzers' assistance range from paintings by Braque and Cézanne to pieces by Mondrian, Ellsworth Kelly, David Smith, and Twombly. Faust noted, in the interview, that modern and contemporary art is "a focus of enthusiasm and interest for our students," but had been underrepresented in Harvard collections.
The financial gift will be applied to the Fogg renovation; Faust observed that it aims to augment curricular and scholarly use of the museums. In a separate conversation, Emily Pulitzer praised the way museum director Thomas Lentz "picked up on the extraordinary quality of the Mongan Center," where drawings are made accessible for teaching and study, "as a very special art-viewing experience." The new Fogg design incorporates study rooms, seminar spaces, galleries for changing exhibitions tied to courses, and galleries for permanent exhibitions. Such varied viewing experiences, Pulitzer said, are "so important" as ever-larger museums become "deadening."
Explaining her lifelong immersion in art, Pulitzer recalled growing up "in the first modern house in Cincinnati," decorated with contemporary paintings her parents had collected. Two aunts began Cincinnati's Modern Art Society (now the Contemporary Arts Center). So stimulated, she studied the subject at Bryn Mawr College and found courses on art history and twentieth-century architecture "very important." After graduating in 1955, she pursued her interest at the École du Louvre and then interned at the Cincinnati Art Museum. She joined the Fogg as assistant curator of drawings (1957-1964), in which capacity she worked with renowned curator Agnes Mongan. That work, Pulitzer said, "changed my life. It was an amazing experience," with extraordinary colleagues and fellow graduate students. Thereafter, she served as curator at the St. Louis Art Museum from 1964 to 1973, and married Joseph Pulitzer Jr. in the latter year.
Joseph Pulitzer Jr., as narrated in this magazine's 1988 article, was smitten by art even before arriving at Harvard College, and made the subject a major part of his studies. By his senior year, he was consulting with Paul J. Sachs (a legendary connoisseur and associate director of the Fogg) about the advisability of purchasing a Modigliani portrait. After his graduation in 1936, Pulitzer's involvement in the family's St. Louis-based publishing business, in art collecting, and in Harvard's museums and art department appear to have proceeded with equal passion. Parker details the development of his "steadily widening knowledge and the intensification of his tastes," resulting in a body of classic works.
---
Following their marriage, Rauh and Pulitzer formed a partnership that was enriched and deepened by their mutual tastes and interests. Pulitzer told Parker that Rauh, more than anyone else he had met since Paul Sachs, "aided and helped and encouraged me" and "opened my eyes to art immediately being produced, whereas my tendency has been to wait until the dust settles." Rauh, in turn, spoke of "the quality and the passion and the continued commitment" of her husband's collecting "over a very long period of time." Modern Painting, Drawing, and Sculpture, a four-volume catalog of the Pulitzer Collection, was published from 1958 to 1988; volume four was prepared by art historian Angelica Zander Rudenstine, whose husband, Neil, became Harvard's president in 1991.
Beyond collecting, Emily Pulitzer has been involved in public art leadership in many capacities. She has been a member of the Museum of Modern Art's painting and sculpture committee since 1985 (and vice chair since 1996), and a MoMA trustee since 1994 (thus sharing an institutional affiliation with Joseph Pulitzer's classmate, David Rockefeller '36, G '37, LL.D. '69—whose own strong engagement with art and support for the Harvard Art Museum were marked last spring; see "A Giant's Gift," July-August 2008, page 57). She has been a director of the Contemporary Art Museum St. Louis for more than a quarter-century. Most significantly, she founded and now chairs the Pulitzer Foundation for the Arts, which opened an acclaimed arts-exhibition space in St. Louis in October 2001, designed by the Japanese architect Tadao Ando. She commissioned site-specific works by Richard Serra and Ellsworth Kelly for the opening (in 1982-1983, she was co-curator of the first major retrospective of Kelly's sculpture, and coauthor of the catalog), but it is explicitly not tied to works collected by the Pulitzers.
In an interview, Neil Rudenstine said the Pulitzers "individually and together were often daring, always passionate collectors, who cared deeply about the art with which they lived.… In 1970, Joe had the courage to commission Richard Serra's first site-specific sculpture for his summer house, and then continued—with Emmy—to buy Serra's work." Similarly, "Commissioning Ando to design the Pulitzer Foundation building after Joe died was another pioneering step on Emmy's part—and the result is a stunning building, an absolute gem" that "strengthen[s] a nascent arts district in St. Louis, to which Joe and Emmy always had a deep commitment." Meanwhile, "Both Joe and Emmy cared deeply about Harvard," Rudenstine said, "and this gift represents an extraordinary culmination of their lifetime generosity and belief in the power both of art and of education."
Joseph Pulitzer served on the visiting committees to the fine arts department and to the art museum, and was an Overseer from 1976 to 1982. As early as 1939, he pledged a $6,000 gift for a postgraduate fellowship to study art abroad; at his fortieth reunion, he established a named endowment to support research travel for undergraduates concentrating in art history. He also endowed a professorship of modern art and a fund for the acquisition of modern art. 
He wrote in his twenty-fifth reunion report: "At Harvard I developed a latent or inherited interest in art which has been a source of profound interest and pleasure. As a reflection of the spirit of its time, modern art has particularly held my interest. My hobby is collecting drawing, painting, and sculpture, and while my correspondence has grown fat and my pocketbook lean, I have enjoyed the friendship of artists, critics, collectors, dealers, teachers, and museum men. Often their devotion to their calling has set examples of inspired professional commitment or involvement, which could not fail as a stimulus to one who happily chose journalism as a profession, but who gravitated toward art as an avocation."
Emily Pulitzer joined the visiting committee to the art museum in 1990, and became its chair in 2004; she has also served on and chaired the museum's collections committee. She is currently an Overseer, and in 2005 became a member of the President's Advisory Committee on the Allston Initiative, where sites for cultural facilities (ranging from museum space to performance venues) are anticipated.
In the interview, she said that there was "absolutely" a need for Harvard to pursue museum space beyond the present Quincy Street complex. Reflecting upon earlier plans for a new museum on the Charles River or in Allston, she said, "It's been very difficult and very painful to have those…projects canceled" after much hard work. But, given the huge effort involved in the Fogg renovation, she added, "I think it's really fortunate in a way, because what [ultimately] comes in Allston will be so much better."
In choosing to donate a significant part of her collection to Harvard, and support the University art museum financially, while fostering a broad range of arts institutions in St. Louis, Emily Rauh Pulitzer has made a major statement about her own deep devotion to visual experience. She has also apparently put into practice an observation she made about the Pulitzer Foundation for the Arts in a 2005 interview with Panache Privée Magazine—a comment that could as well apply to Harvard today: "Experience—mainly in the domain of collections turned into museums—has shown that the mission has either been defined too narrowly or too broadly, often resulting in great difficulties for these institutions to remain vital. I strongly hope that the Pulitzer will remain a place of possibilities with whatever occurs being of the highest quality."
You might also like
Toward another apartment complex on Harvard-owned land
Stepping down after 30 years of University service
Harvard researchers seek to empower individuals to steer their own careers.
Most popular
Brief life of a black radical: 1872-1934
Brief life of a textured artist: 1911-1988
In Agyementi, Ghana, Sangu Delle '10 brings clean water to a village.
More to explore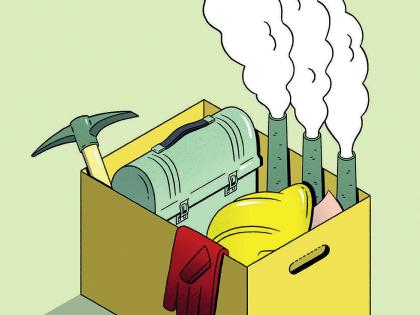 Expect massive job losses in industries associated with fossil fuels. The time to get ready is now.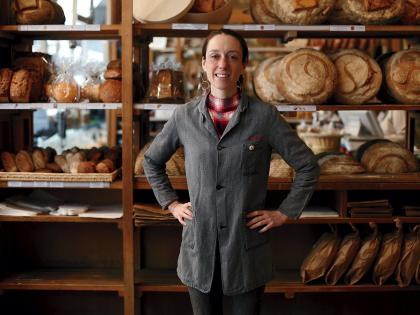 A third-generation French baker on legacy loaves and the "magic" of baking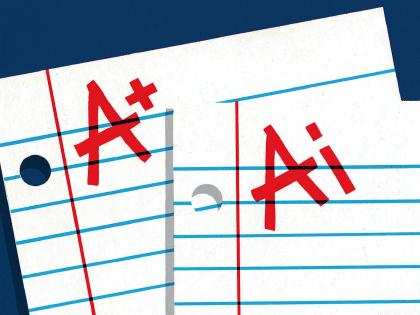 Generative AI can enhance teaching and learning but augurs a shift to oral forms of student assessment.