Extracurriculars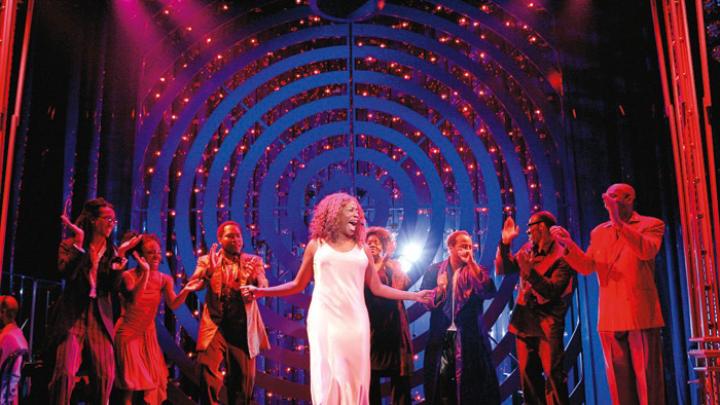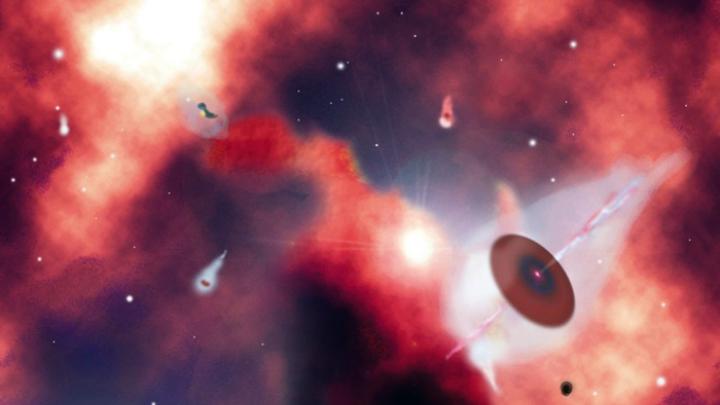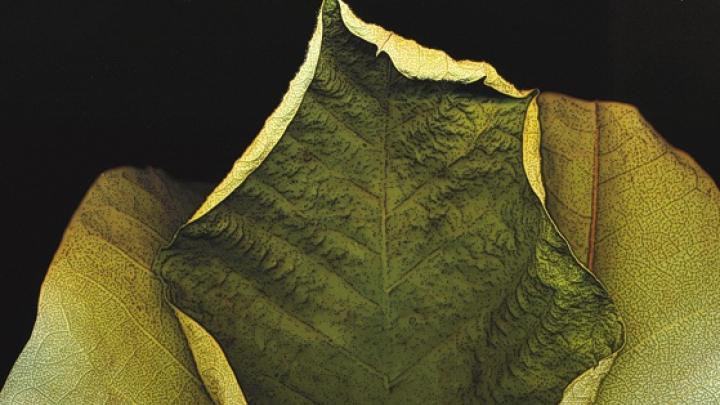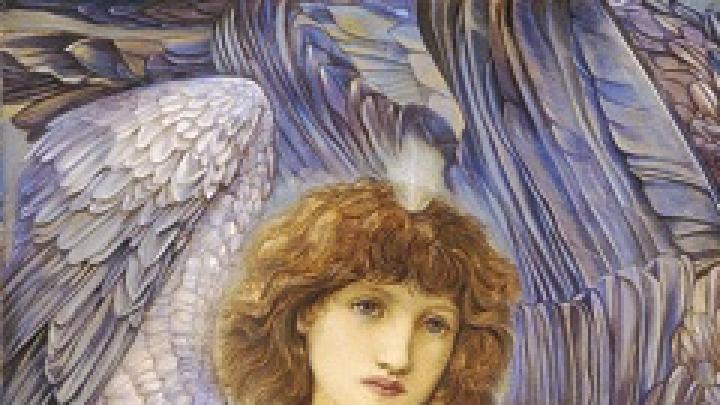 Seasonal
The Game
www.gocrimson.com
• November 21 at noon: The 126th Harvard vs. Yale competition is in New Haven. 
Harvard Square's Holiday Happenings
www.harvardsquare.com 
617-491-3434
• November 1 through November 30: Forever Young: The Amazing Grace of Folk Music History in Harvard Square features various musical events, historic tours, and exhibitions. See website for further details. 
• November 28 at 4 p.m. Sparklefest Kick-Off! The annual Holiday Tree Lighting at the Charles Hotel. Music, food, and a cameo by Santa Claus.
• December 6, noon to 8 p.m. Opening of the Skating Rink at the Charles Hotel. Free skate rentals, holiday treats, music, and...Santa Claus.
• December 13, 2-4 p.m.The third annual Everybody Loves Latkes Party features free potato pancakes and toppings, along with holiday music and storytelling. Brattle Square.
Art Museums and Medical Education: Conversations across Disciplines
www.harvardartmuseum.org 
617-495-9400/496-8576 
• November 5, 4:45-7:30 p.m.
• November 6, 9:30 a.m.-4:00 p.m.
This M. Victor Leventritt Symposium explores recent trends in which art museums collaborate in training healthcare professionals. Free and open to the public; advanced registration required. Center for Government and International Studies, 1730 Cambridge Street. 
Harvard Ceramics Program Holiday Show and Sale 
• December 10, 3-8 p.m.
• December 11-13, 10 a.m.-7 p.m.
www.ofa.fas.harvard.edu/ceramics
617-495-8680
219 Western Avenue, Allston
View works by dozens of Greater Boston artists, from beginners to professionals. 
The Revels
www.revels.org
• December 11-27: The Christmas Revels celebrate America with music, dance, and stories from Appalachia, the African-American South, Shaker communities, and New England. Sanders Theatre.
The Harvard-Radcliffe Chorus
www.boxoffice.harvard.edu
617-496-2222; Sanders Theatre
• November 20 at 8 p.m. "The Christmas Story," part of Handel's Messiah, with professional soloists and orchestra. 
The Harvard Glee Club and Radcliffe Choral Society
www.boxoffice.harvard.edu
617-496-2222; Sanders Theatre
• December 5 at 8 p.m. "Christmas in Sanders" offers a range of popular holiday songs and hymns, along with music from the Renaissance. 
One-Hundredth Anniversary of the Memorial Church Christmas Carol Services
www.memorialchurch.harvard.edu
617-495-5508
• December 13, 5 p.m.; December 14, 8 p.m. The University community attends on Sunday, the general public on Monday. Christmas Eve service is at 11 p.m.
---
Theater
www.americanrepertorytheater.org
617-547-8300
• Through January 2 
(see website for specific showtimes)
Artistic director Diane Paulus opened her inaugural season with Shakespeare Exploded, a festival of plays inspired by the Bard (read Harvard Magazine's profile of Diane Paulus): The Donkey Show (a high-energy disco adaptation of A Midsummer Night's Dream where the audience is part of the nightclub action); Sleep No More (a Hitchcockian Macbeth); and The Best of Both Worlds, a gospel-and-rock musical based on The Winter's Tale.
Dance
http://ofa.fas.harvard.edu/dance
www.boxoffice.harvard.edu (for tickets)
617-495-8683; Harvard Dance Center,
60 Garden Street. 
• December 4 and 5 at 7 p.m. Ivy Dance Exchange showcases original works and student performers from Harvard, Yale, and Brown.
Exhibitions
Carpenter Center for the  Arts and the Harvard Art Museum
www.harvardartmuseum.org/actup;
www.ves.fas.harvard.edu 
617-495-9400/2317
• Through December 23: ACT UP New York: Activism, Art, and the AIDS Crisis, 1987–1993 (see "From AIDS to Art," in this issue) features items related to the pivotal grass-roots movement, along with the premiere of the ACT UP Oral History Project, a suite of videotaped interviews with surviving members of the organization. A series of events is planned, including:
• November 12, 4-5:30 p.m.The Power of AIDS Activism: Defying the Convergence of the Forbidden and the Disenfranchised, with Amber Hollibaugh, queer activist and author of My Dangerous Desires. Carpenter Center, 24 Quincy Street.
• November 19, 4-5:30 p.m. HIV/AIDS Activism in African-American Communities: The Limits of Self-Help, with Harvard College dean Evelynn M. Hammonds, Rosenkrantz professor of the history of science and of African and African American studies. Carpenter Center, 24 Quincy Street.
• November 24, at 6 p.m. HIV/AIDS Activism — Mark Doty, Eileen Myles, and an AIDS Poetic Retrospective. Thompson Room, Barker Center, 12 Quincy Street.
• December 1, at 6 p.m. World AIDS Day Lecture: Seeing AIDS with Philip Yenawine, co-founding director of Visual Understanding in Education. Sackler Museum, 485 Broadway.
Harvard Art Museum — Sackler
www.harvardartmuseum.org
617-495-9400; 485 Broadway
• November 14, 11-11:30 a.m. Modernism Four Ways. This gallery talk explores the range of styles, painting methods, and types of patronage that characterized American art between the 1920s and 1950s using Georgia O'Keeffe's Red and Pink (1925), Charles Sheeler's Upper Deck (1929), Jackson Pollock's No. 2 (1950), and Jacob Lawrence's Ventriloquist (1952). 
• November 16 at 6 p.m. Conversation with Sanford Biggers. Drawing on the ethnological study of objects, urban culture, and popular icons, Biggers creates multisensory installations integrating music, performance, video, and sculpture. 
• November 18, 6:30 - 7:30 p.m. The Days of Creation. Part of the "In-Sight: Looking Deeper and Differently" lecture series, this event examines the iconography and style of Edward Burne-Jones's watercolor series, first exhibited in 1877.  Space is limited; registration encouraged. Call 617-45-0534, or e-mail [email protected]. Complimentary parking provided.  
• Continuing: Re-View. This survey of approximately 600 works from the Harvard Art Museum—the Fogg, the Busch-Reisinger, and the Arthur M. Sackler—is a unique installation of objects historically exhibited in separate facilities. 
Peabody Museum of Archaeology and Ethnology
www.peabody.harvard.edu; 617-496-1027
• November 19, at 5:30 p.m. Lecture "Much Ado about Nothing: 2012 and Maya," with Marc Zender, museum research associate. Geological Lecture Hall, 24 Oxford Street.
• Continuing: Sacred Spaces: Reflections on a Sufi Path. Mixed-media compositions record the artist Samina Quraeshi's personal pilgrimages to Sufi sanctuaries in the Indus Valley.
• Continuing: Wiyohpiyata: Lakota Images of the Contested West highlights drawings by Plains Indian warriors recovered from the Little Big Horn battlefield.
Harvard Museum of Natural History
www.hmnh.harvard.edu
617-495-3045
• November 5 at 6 p.m. Paleontologist Michael Novacek, provost of science at the American Museum of Natural History, discusses how natural history museums can provide unique insight and critical education in the context of unprecedented twenty-first-century climate changes.
• November 18 at 6 p.m. The lecture "Mothers and Others: The Origin of Emotionally Modern Humans," with anthropologist and primate sociobiologist Sarah Blaffer Hrdy '68, Ph.D. '75, S.D. '09, offers insight into our Pleistocene ancestors' peculiar mode of child-rearing.
The Semitic Museum
www.fas.harvard.edu/~semitic
617-495-4631
Continuing: The Houses of Ancient Israel: Domestic, Royal, Divine features a full-scale replica of an Iron Age (ca. 1200-586 b.c.e.) village abode. Ancient Egypt: Magic and the Afterlife shows visitors the  Egyptian view of the hereafter.
Libraries 
www.hcl.harvard.edu/info/exhibitions/index.cfm#hmc
Houghton Library 
617-495-2439
• Through November 14: A Monument More Durable Than Brass: The Donald and Mary Hyde Collection of Dr. Samuel Johnson celebrates the literary giant's 300th birthday and elucidates his life and times in London. 
Pusey Library 
617-495-2417/384-7938
• Through November 30: Gleams of a Remoter World: Mapping the European Alps explores how cartographers have responded to the challenge of portraying the Alps. The different genres include maps celebrating military conquest, panoramic views, hiking and skiing trails, and transportation routes.
• Continuing: Roosevelt Reading: The Pigskin Library, 1909–1910. This exhibit celebrates the centennial anniversary of Roosevelt's post-presidential safari in British East Africa with his son, Kermit, with the display of 55 pigskin-bound books taken to read during their journey. 
Cabot Library
617-496-5534
• Continuing: Weather Control: Pluviculture, Cloud Seeding, and Climate Engineering looks at historic attempts to harness and direct the weather, from native rituals and nineteenth-century "rainmaking" to Cold War research and current investigations into climate engineering.
Countway Library Center for the History of Medicine
www.countway.harvard.edu/chom
• November 17, 1-6 p.m. Symposium. The Scalpel and the Pen: The Life and Work of Oliver Wendell Holmes, M.D., a year-long exhibit, celebrates the bicentennial of his birth with a wide-ranging exhibit that includes photographs, rare early works, letters, anatomical specimens, and personal items, such as one of his famous chambered nautilus shells and an ivory paper knife, inscribed with a poem, given to Holmes by his colleague, the physician and novelist S. Weir Mitchell. The November 17 symposium features scholars and medical historians discussing this versatile "man of letters." To register, e-mail [email protected] or contact Jack Eckert at 617-432-2170, or [email protected].
---
Nature and Science
The Arnold Arboretum
www.arboretum.harvard.edu
617-524-1718/384-5209 
Jamaica Plain, Boston
• Through November: Free walking tours with a docent offer special insights into the history and habits of more than 4,000 varieties of flowers, trees, and shrubs. Select days and times; call for specific dates.
• Through December 15: Botanica: Scanography by Marty Klein. Using a flatbed scanner as a camera, the artist captures intensely deep and vivacious images of the natural world. 
The Harvard-Smithsonian Center for Astrophysics  
www.cfa.harvard.edu/events.html
617-495-7461; 60 Garden Street
• November 19 at 7:30 p.m. "Building Planets: From Space Dust to Solar Systems," an Observatory Night lecture, followed by stargazing if weather permits.
• November 20 at 7 p.m. Sci-fi Movie Night 
Music
• November 14 at 8 p.m. 
www.hcs.harvard.edu; 617-496-2263
The sounds of cutting-edge saxophonist and composer Fred Ho '79 and the Harvard Jazz Band. Lowell Lecture Hall.
• December 5 at 8 p.m.
www.hcs.harvard.edu/~jazz; 617-496-2263
The Harvard Wind Ensemble performs  music "For the Spirits Who Have Passed." Lowell Lecture Hall.
Sanders Theatre
www.boxoffice.harvard.edu
617-496-2222. All concerts begin at 8 p.m.
• November 13: The Harvard Krokodiloes, Harvard Callbacks, and the Fallen Angels present a "Fall Triple Jam" concert. 
• November 15 at 8 p.m. www.hcs.harvard.edu; 617-496-2263
The Harvard Wind Ensemble plays with musicians from other local universities in the "Bands of the Beanpot" concert. 
Lectures
Radcliffe Institute for Advanced Study
www.radcliffe.edu; 617-495-8600
Radcliffe Gymnasium, 10 Garden Street
• November 2 at 4 p.m. "Globalization and Health: Challenges to Development, Security, and Human Rights," by Julio Frenk, dean of the Harvard School of Public Health. 
• November 16 at 4 p.m. "Freedom and a Burmese Buddhist," by Ma Thida, Radcliffe Institute fellow, physician, and writer.
• December 2 at 4 p.m. "Functional Biometics: Art and Science," by Joanna Aizenberg, Wallach professor at Radcliffe.
• December 3 at 4 p.m. "The Cultural Impact of the Book of Revelation," by Elaine Pagels, Harington Spear Paine Foundation professor of religion at Princeton University. 
• December 7 at 6 p.m. 
www.radcliffe.edu/schles/movie_night.aspx
617-495-8647
Schlesinger Library (Radcliffe College Room), 10 Garden Street
Movie Night at the Schlesinger Library
Screenings of: The Dione Lucas Cooking Show (1950s); Julia Child at Marshall Field's   (1980); Buying Food (1950); Seeds of Promise: The Critical Roles of Third World Women in Food Production (1987). Discussion with Laura Shapiro, author of Something from the Oven: Reinventing Dinner in 1950s America and Julia Child: A Life. 
Events listings also appear in the University Gazette.
You might also like
Stepping down after 30 years of University service
Harvard researchers seek to empower individuals to steer their own careers.
How the Bezos Earth Fund hopes to seed economic transformation
Most popular
Andrew Knoll on the planet's past—and fraught future
Framing the news with our best articles on diet and health
The research provides insight into the way materials react to repeated strain.
More to explore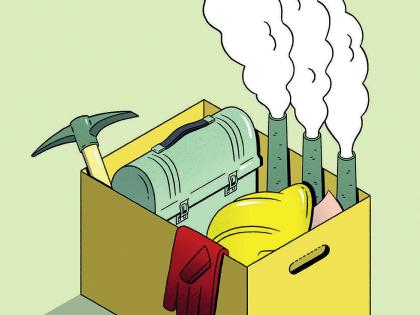 Expect massive job losses in industries associated with fossil fuels. The time to get ready is now.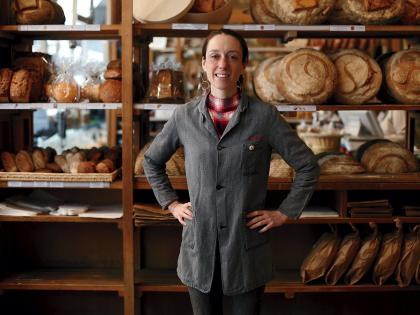 A third-generation French baker on legacy loaves and the "magic" of baking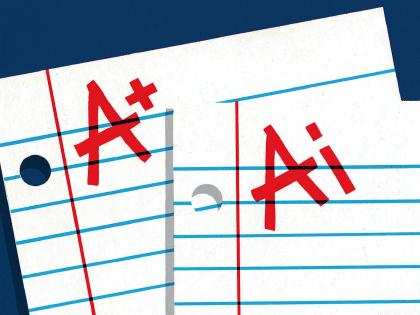 Generative AI can enhance teaching and learning but augurs a shift to oral forms of student assessment.