Jerusalem Milestone
An American recreates a national landmark.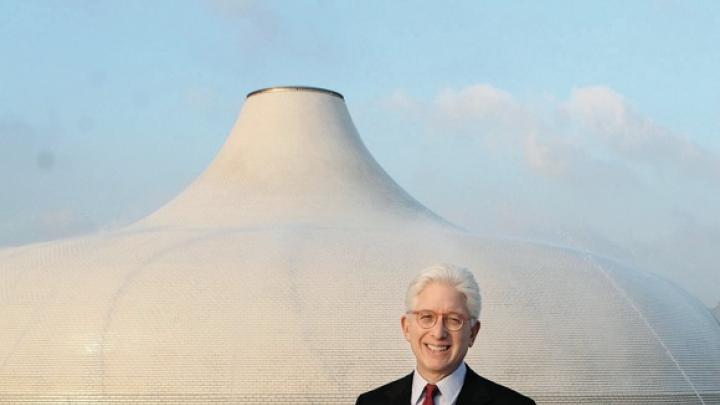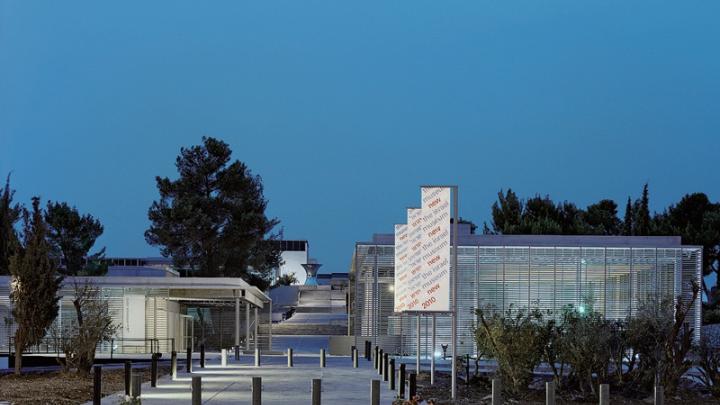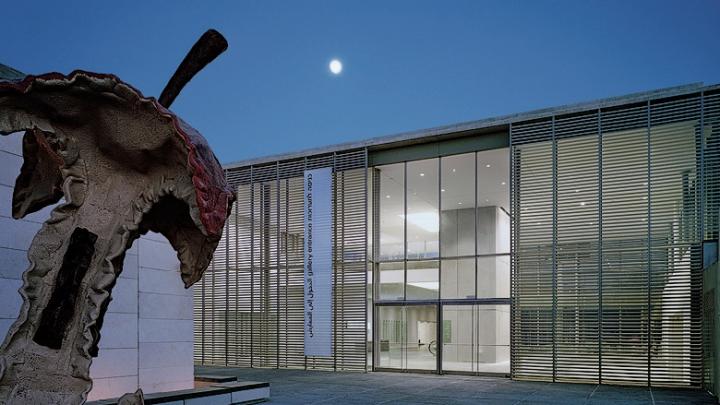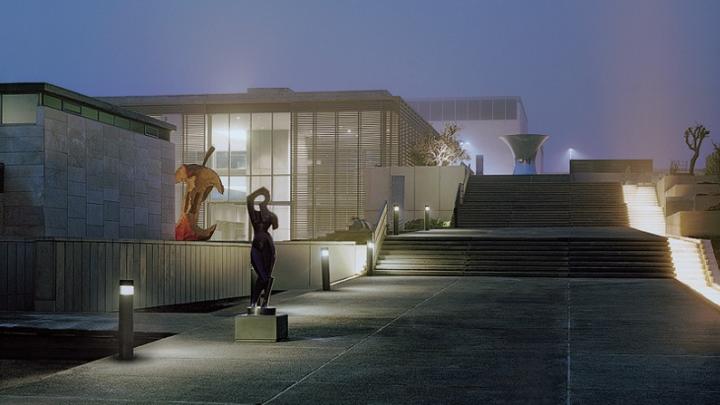 The Israel Museum in Jerusalem defied convention in 1996 by recruiting an American, James Snyder '73, as its director. "I was the big anomaly," he says. "In a country that has a huge amount of nationalist sensibility, it was unexpected to bring in an outsider. There was a lot of hesitation."
Snyder did not speak Hebrew. And although he is Jewish, he had never spent time in Israel. But 14 years later, with the July 25 opening of the museum's critically acclaimed $100-million campus expansion and redesign (and a juggernaut fundraising campaign) under his belt, he has successfully made the museum a much more accessible and significant institution and revitalized its campus.
The museum is Israel's largest cultural institution. It houses the Dead Sea Scrolls, along with nearly 500,000 other objects ranging from Neolithic artifactsfrom the seventh millennium B.C.E. and early Jewish art from the ninth century b.c.e.to an array of modern and contemporary works whose number Snyder, an avowed modernist, has increased.
The complex is essentially a series of low-lying, Mediterranean-inspired buildings that stand on the Neveh Sha'anan, the Hill of Tranquility, opposite the Knesset. Snyder, a former deputy director at New York's Museum of Modern Art (MoMA), was determined that the redesign build on and respect the original, award-winning, 1965 modernist design by Israel-based architect Alfred Mansfeld, and reflect the surrounding natural landscape. "The vegetation has this amazing cool grey, green, and lavender palette, and it vibrates against the really warm light of Jerusalem," he explains. "In the sun, the Jerusalem stone appears to be quite white, so the architecture and landscape set up a kind of reverberation that you see especially in the late afternoon, when the hot afternoon sun is setting."
For the reopening, Snyder commissioned two new installations inspired by this landscape. London sculptor Anish Kapoor built a concave metallic structure that reflects and inverts the Jerusalem skyline, while Danish artist Olafur Eliasson painted more than 300 individual canvas strips, each depicting a separate color within the spectrum of light visible to the human eye."We are really happy with these pieces," Snyder says. "They heighten your senses to the special characteristics of this place."
Snyder's emotional connection to landscape comes, he guesses, from growing up in rural southwestern Pennsylvania. That region "wasn't about museums and high culture," he says, "but my parents encouraged me to do whatever I believed in as long as I was prepared to be serious and do it well." He lived about 20 miles from Frank Lloyd Wright's Fallingwater and fondly remembers trips to the iconic structure, intuitively understanding the way Wright married a modern house to boulders, a roaring stream and small waterfall, and surrounding woodlands. "I didn't know about modernism" then, he says. "I just saw this place and…it feels like the architecture simply emerges from the landscape."
---
At Harvard, Snyder's aesthetic and cultural interests took shape as he studied late nineteenth-century art and literature, with a focus on John Ruskin and Oscar Wilde. Intellectual mentors from the junior faculty, he says, "gave me the courage to go into the museum world." Kingsley professor of fine arts (now emeritus) James Ackerman stimulated his passion for architecture. "I took his course on Palladio," Snyder recalls. "That's what everything is all about--the way Palladio's Italian villas merge with their surroundings. It's landscape-sensitive architecture."
After graduation, Snyder took an internship at MoMA that turned into a 22-year career there. He oversaw its 1984 west-wing expansion and refurbishing of the famous sculpture garden. "Quite young," he says, "I had this amazingly unusual and fortuitous experience of having a lot of museum-wide exposure and a lot of growth in the same institution." He decided against graduate school because working in MoMA's various departments was his advanced degree.
In his later years at MoMA, his role was decidedly international; the complex network and negotiation of borrowing and lending artwork, for example, fell under his purview. He was a natural candidate when the Israel Museum needed a director with global credentials. "My whole life was focused on looking forward from 1850," he says now. "But then, after being asked if could do this, I came to realize that if you look all the way back from today, you get this amazing epiphany about the unfolding of material culture." That was "so overwhelmingly powerful that I decided to take this job and move our family to Israel." (He and his wife of 28 years, Tina, a graphic designer, have two children in their twenties.)
When he arrived, Snyder explains, the museum "was formed and sitting on a mound of potential," so "renewal became a theme of my tenure." Long before the campus redesign, he refurbished the education wing, then the European gallery, the auditorium, and the Shrine of the Book (which houses the Dead Sea Scrolls, the museum's most popular exhibit). It wasn't all about the buildings, however. Snyder also increased the number of lectures, events, school visits, and gallery tours, launched aseries of museum publications, and expanded the institution's online presence.
His life involves significant travel (of the 120 days a year he is on the road, about 90 are spent in the United States) and fundraising around the clock: waking to call museum supporters and consultants in California before tackling his Israeli work day, after which he attends to business in Europe before making calls to the American East Coast.Under his leadership, the museum has raised not only the $100 million for the redesign and expansion, but also $53 million in a separate endowment campaign. Among his significant acquisitions during his tenure are Nicolas Poussin's Destruction and Sack of the Temple of Jerusalem, Rembrandt's St. Peter in Prison, and the Arturo Schwarz Collection of Dada and Surrealist Art.
---
Yet over the years, improvised additions to the museum structures had compromised Mansfeld's original concept of a series of concrete modules, clad in Jerusalem stone, that appear on the hillscape the way a Mediterranean village might have grown up organically--as a series of low-lying pavilions. The complex was a disorienting labyrinth of independent galleries commonly described as "many museums under one roof," Snyder says, a series of "disconnected juxtapositions."
Instead of razing Mansfeld's workor following the trend that has defined museum architecture for the last 15 years--commissioning a flamboyant, iconic structure such as Frank Gehry's Guggenheim, in Bilbao--Snyder took a more nuanced, yet ultimately striking, approach. He hired the New York City firm James Carpenter Design Associates Inc., which has mainly consulted to other architects in creating entrances and new circulation patterns for existing designs (notably the entry pavilion for Manhattan's Time Warner Center and the curtain wall for the new 7 World Trade Center). "We needed architecture that would resonate with what is already here," Snyder explains. "Jamie works with architects to design sequence and entry. That's exactly what we needed."
The renovation project eventually entailed a 100,000-square-foot expansion and reengineering of existing space to help visitors circulate better through the exhibits. Carpenter moved the main entrance from the center of the campus to the periphery, marking it with new pavilions (for ticketing, and a gift shop and restaurant). Two paths--one above grade, the other directly beneath it--then lead visitors up the hill to the newly commissioned works by Eliasson and Kapoor and the main exhibition spaces. A new, partially submerged, three-story structure acts as a hub for the Mansfeld galleries and provides an inherent organization previously lacking.
The summer's reopening drew more than 1,000 people, including the prime minister and president of Israel. Architecture and cultural critics have praised the renovation and attendance is up: half a million people typically visit the museum annually, but more than 140,000 have toured the renewed campus since July.
Snyder demurs when asked about his future plans. "I came committed to seven years, thinking it would take two years to figure out where anything was and five years to get anything done," he says. Though he has picked up enough Hebrew to conduct basic conversations, he and the staff speak English at the museum. And though he is religious, he has never been inclined to become a permanent resident; his move to Jerusalem was clearly for work. "Most people come to make aliyah--they become Israeli," he says. "I'm American. I wear ties. We are most definitely still an anomaly."
John Gendall, M.D.S. '06, an independent architecture critic based in New York, contributes to Metropolis, Architect, and Architectural Record, and is an author of The Phaidon World Atlas of 21st Century Architecture. He teaches at Parsons and Pratt.
You might also like
Genetic analysis reveals a culture enriched from both sides of the Danube.
Harvard researchers illuminate a longstanding epidemiological connection. 
Harvard's Faculty of Arts and Sciences broaches two tough topics.
Most popular
Professors' humble beginnings, concentration choices, and a mini history of Harvard and Radcliffe presidents
Brief life of a feisty mountaineer: 1859-1925
Realizing the full potential of black employees
More to explore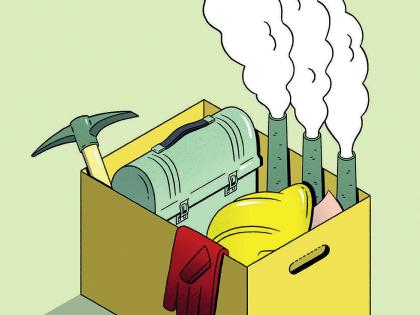 Expect massive job losses in industries associated with fossil fuels. The time to get ready is now.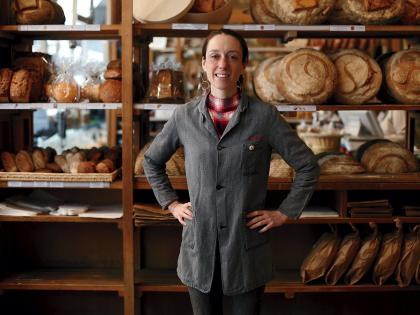 A third-generation French baker on legacy loaves and the "magic" of baking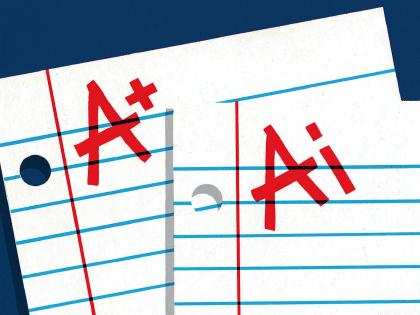 Generative AI can enhance teaching and learning but augurs a shift to oral forms of student assessment.