Vocals, Guitar, and Stethoscope
Suzie Brown, M.D., writes prescriptions—and love songs.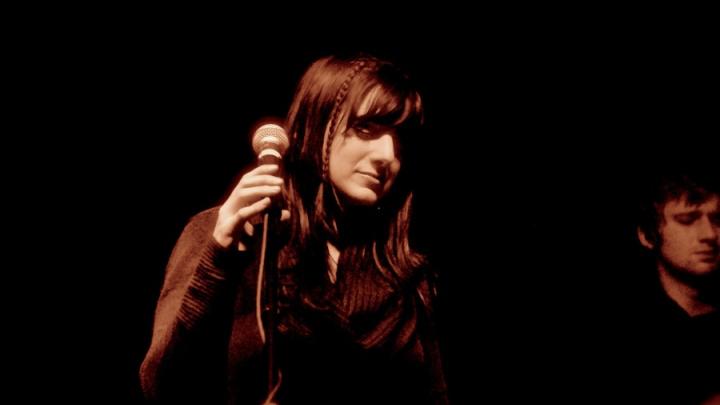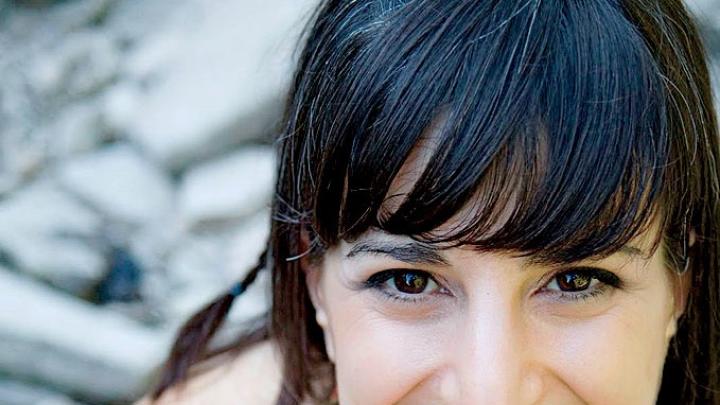 In her song "Nice Girl," cardiologist-singer-songwriter Suzie Brown, M.D. '02, declares in a honey-dipped twang, "Sooner or later you'll find out that sometimes/ I wanna scream and yell and run like hell and/ play it really loud/ So think twice before you come my way/ I ain't always such a nice girl." Like many of the bluesy, country-rock songs on Heartstrings, Brown's first full-length album, "Nice Girl" is ostensibly a reproof to a composite of lovers who didn't quite get the sultry, determined girl. But it also serves as a reminder to herself: for all her success as a Harvard Medical School graduate, Brown doesn't feel whole until she breaks free from the hospital and jumps on stage with a guitar.
The lesson took Brown, 37, a while to learn. For more than a decade she committed herself to becoming a top research cardiologist. Then, in 2009, just as she was about to complete a grant proposal that would have funded her work into her forties, she decided she couldn't ignore her musical desires any longer. She abandoned the grant for a part-time clinical job, treating patients with heart failure, and devoted the rest of her time to making and promoting her music. She says the decision felt reckless at first: "I think I was afraid to admit to myself that I didn't want a high-powered academic career…even if I could have had it."
Luckily, it didn't take long for the move to pay off. Within a year Brown had attracted A-list producer Barrie Maguire (formerly the bassist for The Wallflowers and Natalie Merchant) and recorded Heartstrings, released this May. Today she works three days a week in the heart-failure clinic at Albert Einstein Medical Center outside Philadelphia, plays at least one show a week, and often finds herself up well into the night managing the logistics of her burgeoning music career.
Growing up in the Boston suburb of Natick, Brown always had a native voice that could stop people in their tracks and an ear for what makes a good song, but as the daughter of two physicians, she was certain she'd end up in a strait-laced career, "a doctor or a lawyer or something like that." She flirted with music at every stage in her education, joining an a cappella group her senior year at Dartmouth, moonlighting in a production of Hair in medical school, and fronting "a shameless, shameless cover band" during her residency. But her medical training was so intense that she didn't have time to worry about what might be missing in her life. 
In 2006 she started a cardiology fellowship at the University of Pennsylvania, and as her workload eased, the desire to sing crept back in. That fall, in the aftermath of a romantic breakup, Brown wrote her first song. "I just figured, 'If I can't write a song when I'm feeling like this, I will never in my life write a song,'" she says now. She wrote it in one night, in the key of G—because those were the only chords she knew. The experience was cathartic.
"I just felt like, 'Oh my god, I wrote a song,' and it was about love and loneliness," she recalls. Putting her emotions front and center was a radical departure from the stoic disposition she'd learned to maintain as a doctor. "My life over the last decade had been about putting the patient first," she explains. "I also felt that, as a woman trying to be a cardiologist, I had to be tough, I had to not show my emotions. This song was like the polar opposite. I'm telling people I'm lonely and that was, like, this amazing thing." 
Medicine and music might require different mindsets, but Brown has found that her training as a cardiologist has promoted her songwriting in one key way. "In cardiology, when you're learning how to do procedures like catheterizations and echocardiograms, you think, 'I can't do this, it's impossible, I'll never learn how,'" she says. "But then you do learn how, so you realize everything seems impossible until you learn how—and then almost nothing is, really. In terms of the music thing, it gave me a certain attitude of can-do, like, if I can learn how to be a cardiologist, I can learn how to play the guitar."
Her lack of musical preconceptions has freed Brown to jump across genres. Many of the songs on Heartstrings feature a country tilt, which favors the raspy edge of her pure voice. That surprised her. "I don't even listen to country," she says. "The most country I listen to is Bonnie Raitt ['72] and Gillian Welch. It's just what came out." In "Song for Amy," written in memory of a friend who died of lung cancer, Brown sings in a slow folk cadence that recalls Joni Mitchell; the title track is a soulful lament about lost love that Brown built around the chords from Nina Simone's "Want a Little Sugar in My Bowl."
With songwriting, there are no prerequisites to clear before she's licensed to make music—and Brown likes that. "I feel completely unqualified to be a songwriter—completely," she explains. "It's this weird realization: to be a cardiologist you have to go through 15 years of training and take X number of board exams. To be a musician, you just make it up."
You might also like
The Crimson springs a major upset.
Harvard officially installs Claudine Gay, its thirtieth leader.
A half-dozen symposiums feature Harvard research on AI, climate change, inequality, and more
Most popular
A community letter as the new administration begins
Solving legal challenges at MoMA
More to explore
A test can identify these productivity-boosting personnel.
Ancient history professor studies coins, ceramics, and Zelda.
Anwar Floyd-Pruitt's wildly profuse art