Kick-Starting Harvard House Renewal
Glenn Hutchins '77, J.D.-M.B.A. '83, co-chair of FAS campaign, makes a $30-million gift.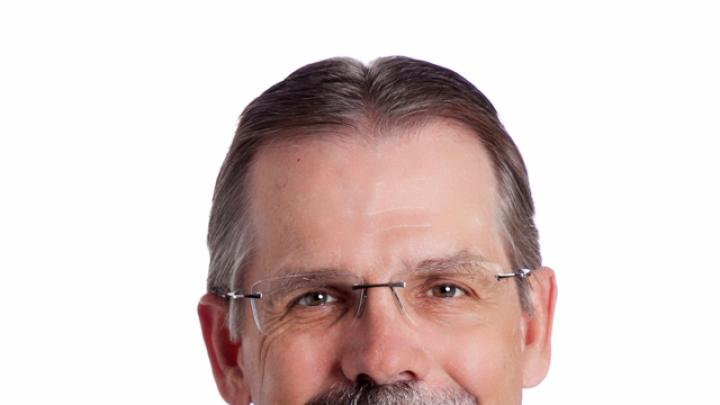 The University announced today that the Hutchins Family Foundation, endowed by Glenn H. Hutchins '77, J.D.-M.B.A. '83, has given $30 million to support Faculty of Arts and Sciences (FAS) academic initiatives and to launch the Hutchins Family Challenge Fund for House Renewal. The latter is the largest priority identified thus far among FAS goals for the capital campaign now in its quiet fundraising phase. The announcement, the latest in a series of such disclosures, suggests the continuing progress of the campaign before its public unveiling—expected in "late 2013," according to the news release, "though the timing is not finalized." Collectively, this and other recent gift announcements, along with other University news, suggest the emerging outlines of the fund drive (discussed below).
Hutchins is co-founder and managing director of Silver Lake, a New York-based private-equity firm that specializes in investments in technology and technology-enabled companies. The firm reports $14 billion in assets under management, with past and present investments in enterprises ranging from Ameritrade, Flexitronics, Go Daddy Group, and NASDAQ OMX Group to Sabre Holdings, Seagate Technology, Skype, and SunGard Data Systems. In his Silver Lake capacity, Hutchins is a director of NASDAQ OMX Group and chair of SunGard Corp. Externally, he is a director of the Federal Reserve Bank of New York and vice chair of the Brookings Institution, and an owner and member of the executive committee of the Boston Celtics.
Hutchins and Harvard
As his multiple degrees might suggest, Hutchins is a man of many Harvard parts. He is a director of Harvard Management Company (HMC), which invests the endowment assets, and chair of the advisory board of the W.E.B. Du Bois Institute, the University's center for fellowships and research in African and African-American studies.
No novice at fundraising, he has been a class leader in College reunion gift-giving—with classmates Steven A. Ballmer '77, CEO of Microsoft; Anand Mahindra '77, M.B.A. '81, chairman and managing director of Mahindra & Mahindra, the Indian conglomerate; and others. Last May, Treasurer James F. Rothenberg '68, M.B.A. '70, announced that the class of 1977's thirty-fifth reunion gift was $68.7 million, an all-time reunion-gift record. (In earlier, designated philanthropies, Ballmer and Microsoft co-founder Bill Gates '77, LL.D. '07, funded construction of Maxwell Dworkin, the home to the computer-sciences and electrical-engineering faculties, and Mahindra endowed FAS's Humanities Center, now named in honor of his late mother.)
Now, Hutchins has signed up for a much larger role. As FAS dean Michael D. Smith noted in his recent annual report, Hutchins and Carl Martignetti '81, M.B.A. '85 will serve as co-chairs of FAS's capital campaign—which, reflecting the faculty's size, will be the largest single component of the consolidated University fund drive. Beyond that, Hutchins is one of four previously identified co-chairs of the capital-campaign planning committee, the nucleus of the campaign's alumni leadership. The others are Corporation member and treasurer Rothenberg, president and director of Capital Research and Management Company, the mutual-fund and money-management firm based in Los Angeles, who also chairs the HMC board; Paul J. Finnegan '75, M.B.A. '82, co-founder and co-CEO of Madison Dearborn Partners, a Chicago-based private-equity firm, who joined the Corporation on July 1; and Boston businessman and investor Joseph J. O'Donnell '67, M.B.A. '71, who was elected to the Corporation in 2011. In past Harvard philanthropies, Rothenberg has underwritten professorships, like the chair now held by Diana Sorensen, dean of arts and humanities in FAS; Finnegan and his family have underwritten the directorship of the Center for Brain Science, held by Joshua Sanes, the Tarr professor of molecular and cellular biology; and O'Donnell and his wife Katherine O'Donnell made a $30-million campaign gift last March.
Homing in on House Renewal
"I think House renewal will position Harvard to offer the best undergraduate experience among its peers," Hutchins says. He is quoted in the University announcement as saying:
Graduates of the College all know the vital role the Houses played in their lives as students. But this donation is not about our fondly remembered undergraduate days or even historic preservation—it is about the future. The renovation of these magnificent buildings will enable Harvard to do for future generations what it did for us.
The comprehensive renovation of the undergraduate residences, years in the planning and now in test phases of construction, ranks at the top of FAS's announced priorities. Dean Smith emphasized House renewal in his introductory letter to the recent annual report, and Harvard College dean Evelynn M. Hammonds devoted a considerable part of her section of that report to the subject. There is a House Renewal section on the FAS website. Yale, which has the most comparable undergraduate residences, has completed their renovation, and as the Crimson has noted, Harvard House renewal planners and supporters have in fact visited New Haven to see and learn about the results.
As previously reported, Old Quincy is the first section of a River House to be designated for renovation; in the spring of 2011, designs were released, and mock-ups of the renovated spaces were shown in early 2012. Construction began just after Commencement. The McKinlock Hall nucleus of Leverett House has been designated for a second test renovation (including not only student rooms, as in Old Quincy, but also a dining hall and master's residence); construction is scheduled there beginning in the summer of 2013. At the same time, the Inn at Harvard will close as a hotel, and undergo a year-long renovation as student residential swing space, making it possible to close Dunster House for a 15-month renovation, beginning in June 2014 (pending Corporation approval and the successful completion of the prior test projects).
The whole program will be Harvard's largest single construction investment. According to a University news release, renovating the neo-Georgian River Houses alone will cost more than $1 billion. FAS's dean for finance and administration, Leslie Kirwan, told the faculty that financing the project would require endowment funds, philanthropy, FAS reserves, cash from operations, and long-term debt, both "incremental and nonincremental." Her annual financial report notes that FAS is already using "current year unrestricted resources to fund House Renewal" as costs are incurred for planning and initial construction.
So Hutchins's gift for the renovation project is especially timely—and the challenge fund and gifts it attracts are apparently meant to apply to the work already under way, at Old Quincy, or in the pipeline, at McKinlock. Beyond addressing decades of deferred maintenance and structural inadequacies (improving accessibility, for instance), the renewal project is forward-looking. As designed, the test projects, for example, incorporate new common student social and performing areas and updated classroom space—along with reconfigured residential rooms and horizontal hallway access. The new Hutchins Family Challenge Fund encourages early philanthropy for the renewal program through matching gifts that qualify for "naming opportunities," presumably associated with the new spaces being created in basements and other areas incorporated into the renovation plans.
In the announcement, President Drew Faust said:
Glenn is a University citizen, but he possesses a great passion for the College and is committed to providing an unparalleled undergraduate education. Because of his efforts to create this Challenge Fund, we are another step closer to strengthening one of our most cherished traditions. I join the entire Harvard community in extending my gratitude to Glenn and his family.
Dean Smith's statement observed:
The House system is the cornerstone of the undergraduate experience at Harvard. It's the place where Harvard College students, graduate students, and faculty live, work, and learn together, delivering a university experience on a human scale. As a former resident of Winthrop House, Glenn understands the transformative power of the House system and the powerful role it can play for 21st-century teaching and learning models.
The announcement did not detail the other academic initiatives within FAS that will be supported by the Hutchins gift.
A Campaign Comes into Focus
The quiet phase of a capital campaign is, as its name suggests, quiet: a period for completing priority-setting and planning, and testing with potential donors their receptiveness to supporting the institution's goals. Given the scope of modern multibillion-dollar fund drives—like those recently completed by Stanford and Yale, and well under way at Columbia, Cornell, and Penn—the initial period of working with alumni and other friends is crucial to securing substantial gifts and pledges (like the leadership gifts from the O'Donnell and Hutchins families) and anchoring the successive, multiyear, public campaign drive. As noted, Harvard is still perhaps a year away from the public announcement of its fundraising goal and substantive objectives.
Nonetheless, several priorities are obvious, beyond the House renovation emphasized by FAS and now being initially funded with the Hutchins gift:
Athletics. The plans envision a new basketball facility (and presumably changes in the existing facility when its successor opens), and renovations and an addition to Harvard Stadium, including the creation of enclosed club seating.
HBS. The business school has completed renovation of a building that holds the University's iLab and new classroom space, and is constructing Tata Hall, a $100-million executive-education residence supported by a $50-million gift from companies and trusts affiliated with Ratan Tata, AMP '75. (It is not known whether the gifts involved in those projects are part of the campaign goals and total of fund received.) Earlier this month, a $40-million gift for fellowships and the replacement of Kresge Hall with a new executive-education facility was announced. The planning submission also lists HBS plans to replace Burden Hall with a new auditorium and classrooms, and to create a faculty and administrative office on the Western Avenue side of its campus.
Science Center. The University aims to complete its huge Allston science project, a vast laboratory complex on which construction was halted in 2010 for financial reasons. The Allston Work Team recommendations in mid 2011 announced plans to redesign the complex and to seek capital-campaign support for it. Of late, the University has discussed submitting new designs in 2013 and beginning construction the next year—suggesting that perhaps a new financing plan is in place, or that it is confident of philanthropic support or a commercial partnership that would enable it to proceed. (The Crimson recently reported that President Faust said the science complex would be a capital-campaign objective.) Among the users of the proposed facility, identified by Provost Alan Garber, are to be University stem-cell scientists and bioengineers. Both the stem-cell and bioengineering initiatives have attracted significant philanthropic support—notably the $125-million gift, the largest in University history, from Hansjörg Wyss, M.B.A. '65, to create the Wyss Institute for Biologically Inspired Engineering. It is unknown whether further support for Allston facilities for such programs is pending.

Many other elements of a campaign—faculty positions, international ambitions, specific research programs, and individual school goals—remain to be fleshed out and announced in coming months. Harvard's ambitions are significant, and it has not launched a similar effort since the University Campaign officially launched in 1994—a very long interval in academic fundraising.

What the Hutchins gift makes clear, however, is that there are supportive friends who will make substantial commitments of resources and time to fulfill those ambitions, and that the work is very much under way.
You might also like
Toward another apartment complex on Harvard-owned land
Stepping down after 30 years of University service
Harvard researchers seek to empower individuals to steer their own careers.
Most popular
Brief life of a black radical: 1872-1934
Brief life of a textured artist: 1911-1988
In Agyementi, Ghana, Sangu Delle '10 brings clean water to a village.
More to explore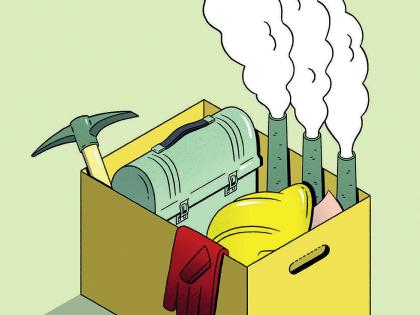 Expect massive job losses in industries associated with fossil fuels. The time to get ready is now.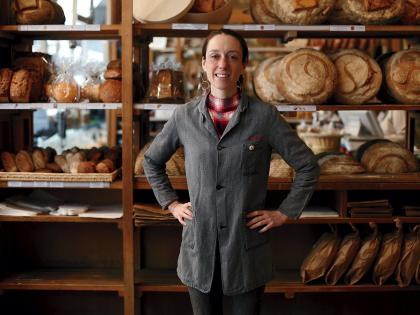 A third-generation French baker on legacy loaves and the "magic" of baking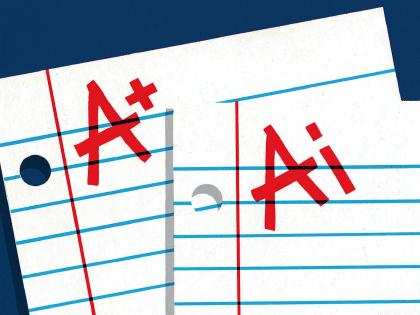 Generative AI can enhance teaching and learning but augurs a shift to oral forms of student assessment.