Inside the "War on Drugs"
The House I Live In examines the link between American drug laws and poverty.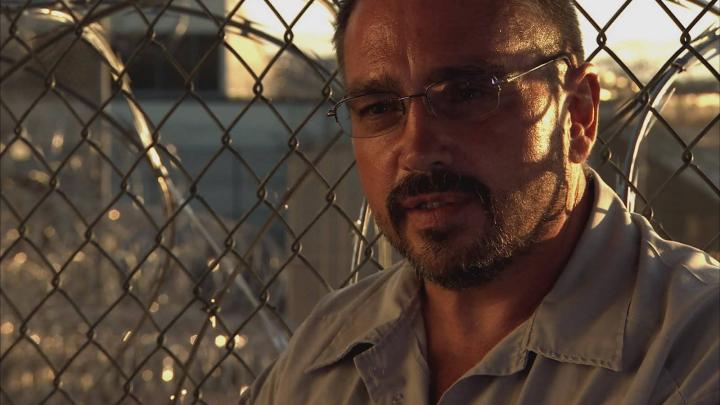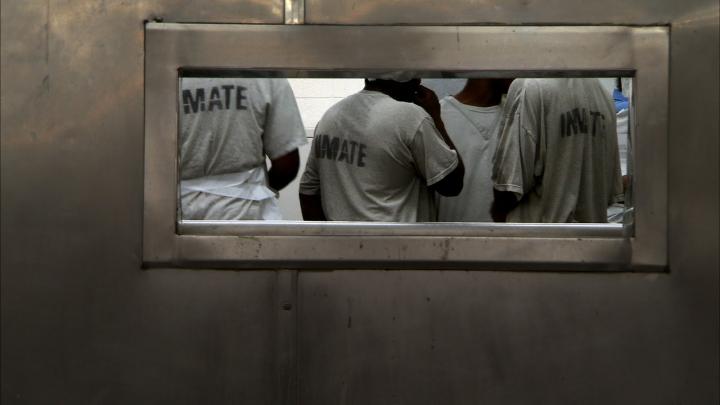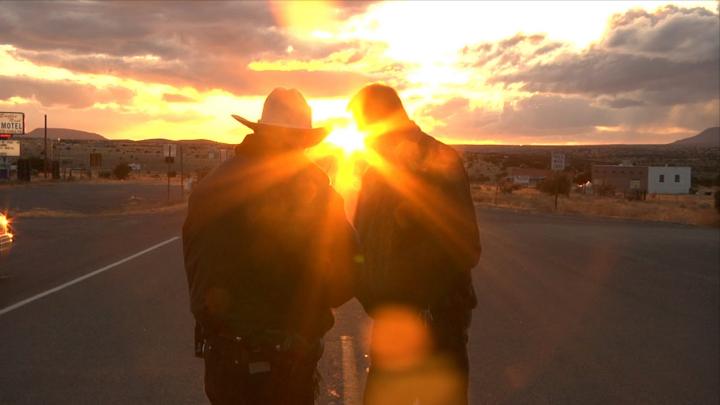 Since President Nixon coined the phrase "the war on drugs" in 1970, more than $1 trillion has been spent on more than 45 million drug arrests. Yet the rate of drug use in the United States remains unchanged.
That's one pair of statistics filmmaker Eugene Jarecki (Why We Fight) cites in his new documentary, The House I Live In, which was screened recently at the Harvard Graduate School of Education and followed by a panel discussion between Climenko professor of law Charles Ogletree, director of the Law School's Charles Hamilton Houston Institute for Race and Justice, and Kathleen Boundy, Boston co-director of the Center for Law and Education.
But the story of drugs in America, Jarecki shows, might best be told through much smaller numbers. About 10 minutes into his film, the audience meets a man from Oklahoma sentenced to prison for 54 years for possessing three ounces—roughly the weight of a greeting card—of methamphetamine.
"My name is Kevin Ott, my number is 203093," Ott says to the camera. "I start my fourteenth year in just a couple of months and I will be here until I die."
Jarecki uses such personal stories to ask probing questions. Could the "war on drugs" be a different kind of war in disguise? Are American drug laws designed to keep certain segments of the population marginalized? Inspired by the drug-related death of his former housekeeper's son, Jarecki uses this film to pursue answers to these complicated questions, interviewing drug dealers, prisoners, narcotics officers, federal judges, grieving mothers, and experts on the criminal-justice system to paint a chilling picture of the human-rights implications of the drug war.
"In any war you have to have an enemy," says Michelle Alexander, author of The New Jim Crow, during the film. "When you think about the impact on poor people of color, there are more African Americans under correctional control today, in prison or jail or on probation or parole, than were enslaved in 1850, a decade before the Civil War began. We haven't been able to look in the mirror and ask ourselves, 'What's really going on?'"
Filming in more than 20 states, Jarecki consults experts on the many casualties of the drug war, concluding that a poor economy and wealth inequality has turned it into a war on America's poor—especially poor minorities. One judge interviewed says that standing in federal court is like "watching poor and uneducated people be fed into a machine."
"The reason I started with meth is because I got laid off," Ott says during the film. "Somebody said, 'Here, try to sell some of this and get a little bit of extra money.' And then I started using it, and then I had to sell it to pay for it."
Produced by actors Brad Pitt and Danny Glover along with singer John Legend, the film—awarded the Grand Jury Prize for Best Documentary at the 2012 Sundance Film Festival—traces the drug war from the opium laws of late 1800s (put in place, Jarecki asserts, to disenfranchise Chinese immigrants) to today's mandatory minimum sentences, under which people convicted of certain drug crimes must be punished with at least a minimum number of years in prison. The film states that this type of sentencing must be abolished in order for justice to be restored. "It would be one thing if [the system] was Draconian and it worked, but it's Draconian and it doesn't work—and it just leads to more," says The Wire creator David Simon, who is interviewed extensively during the film and previously spent a decade as a journalist covering America's drug epidemic. "The drug war is a Holocaust in slow-motion."
The guest panelists discussed the film's implications, as well as solutions to mass incarceration caused by drug-related convictions.
"This problem is treatable and solvable and we just have to make sure it's one of our priorities in life," declared Ogletree, who was one of Jarecki's interviewees. "I hope that people will watch this film not just with your friends, but with your enemies, and have a serious discussion about how to heal and treat drug abuse instead of simply punishing it."
Boundy, an attorney working in the field of law and education, said she believes the "war on drugs" can be traced back to issues of race, class, and poverty, and pointed out that 60 percent of African-American high-school dropouts spend time in prison. "It is a devastating thing to think we are fueling this pipeline with children," she said. "What we saw in that film is really poignant in terms of what happens when there isn't an economic base. When students do not have the knowledge and skills, they can't have an opportunity to be successful."
Ogletree urged audience members to call their local elected officials and churches and ask about hosting a screening of the movie, in order to spread awareness of the issues it raises. "We are not here saying, 'Open all the prisons,' and 'Folks should not be punished for doing something wrong,'" Ogletree said. "We're saying the penalties aren't [justified by] the crime. And if there is a penalty, part of it has to be some kind of rehabilitation—people should be able to work, they should have a place to live, they should be able to visit relatives; all of these things are getting lost now….We need to do something to stop it from happening."
For more on the American criminal justice system, see "The Prison Problem," in the current issue, and, from our archives, "Justice Falls Down," a review of William J. Stuntz's The Collapse of American Criminal Justice.
You might also like
Stepping down after 30 years of University service
Harvard researchers seek to empower individuals to steer their own careers.
How the Bezos Earth Fund hopes to seed economic transformation
Most popular
Andrew Knoll on the planet's past—and fraught future
Framing the news with our best articles on diet and health
The research provides insight into the way materials react to repeated strain.
More to explore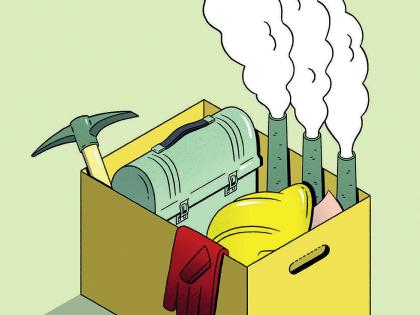 Expect massive job losses in industries associated with fossil fuels. The time to get ready is now.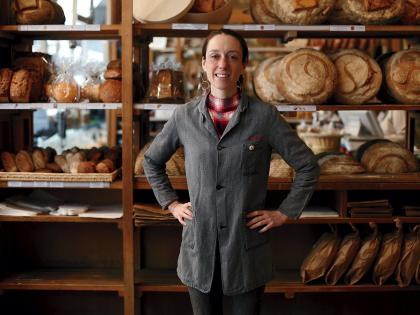 A third-generation French baker on legacy loaves and the "magic" of baking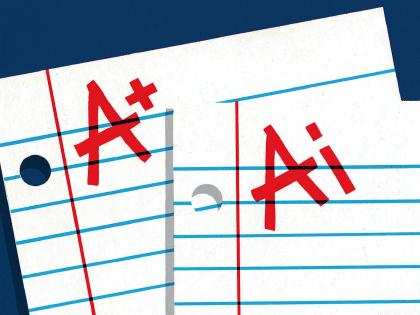 Generative AI can enhance teaching and learning but augurs a shift to oral forms of student assessment.