Sports
Harvard Men Keep Their Edge, Beat Columbia and Cornell
The Crimson remains tied with Yale atop the conference standings.
2.17.15
Harvard Hardwood, the Harvard Magazine basketball report
Following the Harvard men's basketball team's disappointing losses to Holy Cross and Dartmouth earlier this season, analysts offered a range of explanations for what ailed the Crimson. Some lamented the graduation of Laurent Rivard '14, the most prolific three-point shooter in program history. Others argued that head coach Tommy Amaker was not playing the team's best offensive lineup. And many questioned whether the team had the toughness to withstand their opponents' best shots.
Meanwhile, senior Jonah Travis was developing his own hypothesis. It had nothing to do with personnel or analytics; in fact, it seemed (at first) unrelated to basketball. In assistant professor of government Ryan Enos's course "Political Psychology," Travis had studied "responsibility diffusion," a phenomenon in which people are less likely to take action when others are present—and he connected this dynamic to his own team's leadership. In the past, he noted, the Crimson had one or two clearly identified leaders each year, such as Oliver McNally '12 and Keith Wright '12, or Christian Webster '13 and Laurent Rivard '14. This year, though, Harvard has seven seniors, as well as Siyani Chambers, a junior co-captain. Given their experience and diverse skill sets, Travis said, all of them are leaders—but they had yet to figure out how to meld their abilities and lead collaboratively.
During the last month, though, through a series of players-only meetings in which the seniors have been extremely vocal, Travis and his classmates have led together, and the team has responded. As The Boston Globe reported, one such gathering occurred after the team's loss to Dartmouth in January. Another took place last weekend, shortly after Harvard slipped by Brown in overtime and hours before their match-up with league-leading Yale. During the session, the seniors reiterated to the rest of the teamthe importance of "not playing to the scoreboard." "The ball is not always going to bounce in your favor," Travis explained, "but if you feel like you came out and you gave 100 percent...then there's nothing much else you can do."
That counterintuitive insight—and the leadership undergirding it—paid dividends this past weekend when the squad hosted Columbia and Cornell and endured field goal droughts that lasted more than five minutes in both contests. But thanks to sustained defensive effort, improved play from Chambers, and increased offensive balance, the Crimson defeated Columbia 72-68 and dispatched Cornell 61-40. The victories kept the Crimson (17-5 overall, 7-1 Ivy) tied atop the conference with Yale (18-7, 7-1 Ivy), which completed its own weekend sweep of Penn and Princeton. More important, they reinforced observers' perception that the Harvard team has learned to cohere.
Chambers Excels
After defeating Yale on February 7, the squad returned to Cambridge amid forecasts for more than a foot of snow within the next 24 hours. Anticipating (correctly) that classes (and therefore practice) would be canceled on Monday, Amaker convened his players for medical treatment, a lift and stretch, and film study on Sunday, which is typically a day off.
On Friday, February 13, the weather harmed Columbia. Snarled in traffic for most of the afternoon, the Lions arrived at Lavietes Pavilion barely an hour before tipoff. Making matters worse for the visitors, the Crimson came out firing. Led by reigning Ivy League Player of the Year Wesley Saunders '15 (16 points and three three-pointers) and Chambers (11 points and two three-pointers), the Crimson tallied 48 points to lead by 17 at intermission.
In the second half, the momentum swung. In just under six minutes, the Lions went on a 16-3 run, closing the deficit to four. Though the Crimson tightened defensively, they struggled to score and clung to a narrow lead until Columbia tied the score at 68 with eight seconds remaining.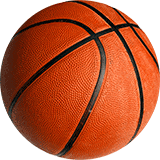 Harvard Hardwood
Sign up for Harvard Magazine's basketball e-mail and follow the Crimson all season long! David L. Tannenwald '08 will provide the latest news, game summaries, and insights as the Crimson chase another Ivy title and NCAA berth!
Enter Chambers. Amaker has called him Harvard's "most important player," but has criticized him as well: after the team's victory over Yale, during which Chambers tallied eight points and six assists, Amaker said his point guard's play was not "horrible," but he had "seen him [play] better." The coach, a star point guard himself at Duke, emphasized that he was looking for a positive "spirit" that could permeate the squad. 
Against Columbia, Chambers delivered a far better performance (16 points, no turnovers) and saved his best—and most spirited—play for last. As the clock wound down, he juked his defender and swished a jumper to win the game. Amaker, who acknowledged that he is "hard on" Chambers, praised "that little guy [for] making the game winner." 
That the Crimson pulled out its third consecutive close game suggested the "little guy's" spark was contagious.
Defining Defense
The next day, bad weather interfered once again. The Crimson's matchup with Cornell was slated to start at six that evening, but with a blizzard in the forecast, the game began at four. This time, Harvard came out slowly. In the first half, the team sank just nine field goals, and Saunders failed to score. Consequently, the Crimson trailed 24-21 at intermission. Nonetheless, as Amaker observed, Harvard had excelled defensively, holding the Big Red to 27 percent shooting.
In the second half, Harvard sustained its defensive intensity (limiting Cornell to 16 points) and came alive offensively with 40 points.  Equally important, the team's attack—which had depended excessively on Saunders earlier this season—was balanced. Co-captain Steve Moundou-Missi '15 led the team with 12 points, and Chambers and Corbin Miller '15 ('17) followed with 10. Saunders, meanwhile, tallied only eight points—yet as Amaker noted, his 11 rebounds and five assists also affected the game. The team showed clearly that they were playing together, and not to the scoreboard.
Collective Action and Responsibility 
The victories give the Crimson its second six-game winning streak this season. Following its last such run, the players took a two-week break for exams, before being pummeled by the University of Virginia and losing by 10 points to Arizona State. As the team continues to experience scoring droughts, and Yale continues to excel, it is possible—even probable—that Harvard will at some point experience another setback. 
Nonetheless, Amaker's squad has grown substantially since December. According to guard Matt Brown '14 ('15), many players have been "investing more" by putting in extra time to study film and practice. According to Miller, the team is "focus[ing] on the basics" and avoiding becoming "comfortable" and "complacent." Above all, the squad has benefitted from senior leadership. As guard Alex Nesbitt '15 has said, he and his classmates want "to finish things out the right way." 
In 2012, when this year's seniors were freshmen and chasing Harvard's first NCAA tournament berth since 1946, Amaker told the team, "The closer you get to the mountain top, the stronger you have to be!" Beginning with a visit from Penn and Princeton next weekend, the Crimson has six games to withstand whatever storms Mother Nature and the Ivy League throw at them. Whether they succeed remains to be seen—but they are now facing the climb together.
Tidbits
Senior center Kenyatta Smith returned to the court against Cornell for the first time since injuring his knee and foot against Boston College in January. He played only one minute, but head coach Tommy Amaker reported that Smith, who anchored Harvard's front court during the 2012-2013 season, is practicing fully.


Freshman Andre Chatfield scored seven points, grabbed three rebounds, and played spirited defense in 15 minutes against Cornell. The shooting guard, who saw more court time earlier in the season before injuring his foot, has helped to spell Saunders and may feature prominently on future Crimson squads.   


After falling to Columbia 59-43 in Manhattan on Friday, the Harvard women's basketball team—which was hit hard by the flu—upended Cornell 61-57 in Ithaca on Saturday. Leading the way again for the Crimson was senior co-captain Erin McDonnell, who scored 17 points against the Big Red and 10 against Columbia. Next up for the Crimson (10-12 overall, 3-5 Ivy), is a road trip to Penn and still-undefeated Princeton.