News
Frank Gehry to Receive Arts Medal
2.2.16
The Guggenheim Museum Bilbao in Bilbao, Spain. Photograph by Myk Reeve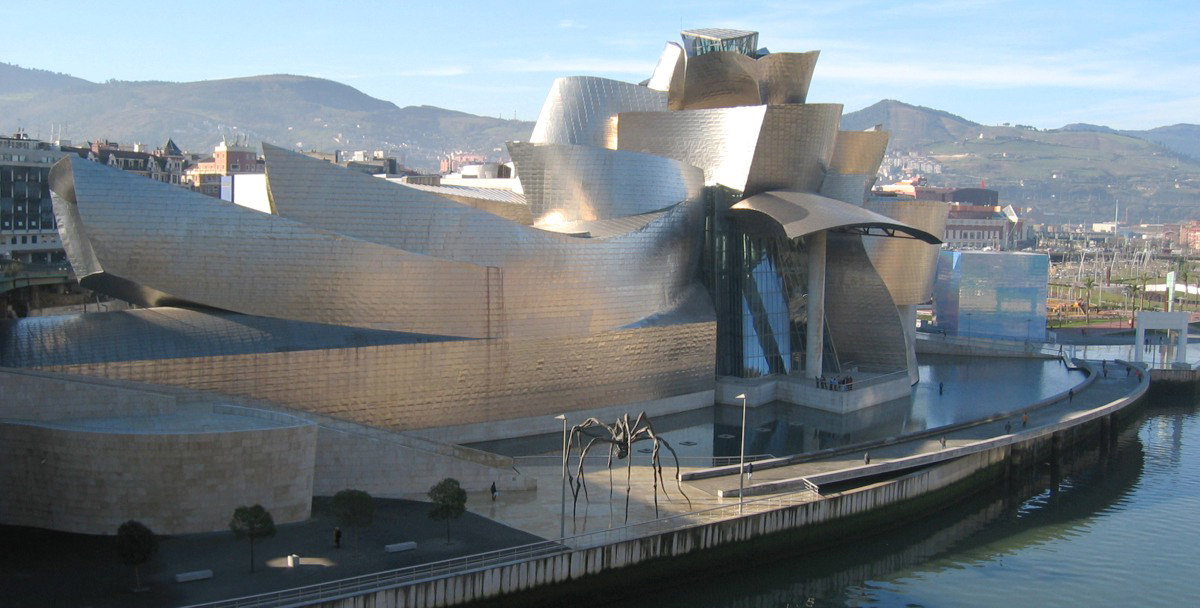 The Guggenheim Museum Bilbao in Bilbao, Spain. Photograph by Myk Reeve
Architect Frank Gehry, Ds '57, Ar.D. '00, creator of the Guggenheim Museum Bilbao and MIT's Stata Center, will receive the Harvard Arts Medal at the opening event of the annual Arts First festival on April 28. The event's host, actor John Lithgow '67, Ar.D. '05, will join Gehry in a discussion about his life's work.
Gehry is beloved by critics, contemporaries, and the public for his use of bold curves, vivid shapes, and everyday materials. The Guggenheim Museum Bilbao, completed in 1997 is one of most celebrated achievements in modern art. The medalist earned his bachelor of architecture degree from the University of Southern California in 1954. He briefly studied urban planning at the Harvard Graduate School of Design—citing his interest in creating affordable, utilitarian designs for the public—but left before completing his degree.
"Frank Gehry is a true original, a visionary artist whose work has revolutionized architecture and place-making in the twenty-first century," Lithgow said in announcing the award.
The Arts Medal is awarded each year to a "Harvard or Radcliffe graduate or faculty member who has achieved excellence in the arts and has made a contribution through the arts to education or the public good." Gehry is the first architect to earn the distinction. Previous recipients include ballet dancer Damian Woetzel, M.P.A. '07, actor Matt Damon '92, and poet John Ashbery '49.