Architecture
Iron Works House
Photograph courtesy of the National Park Service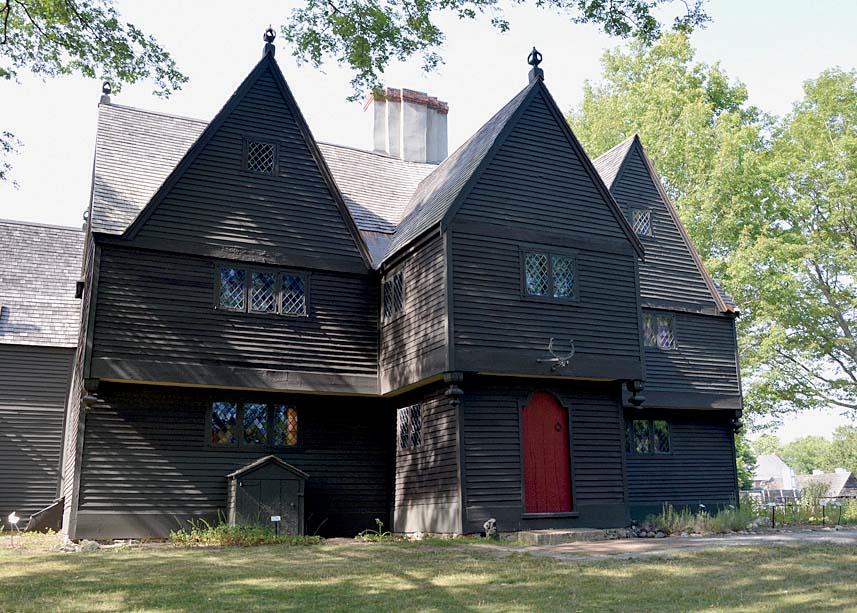 Photograph courtesy of the National Park Service
Photograph courtesy of the National Park Service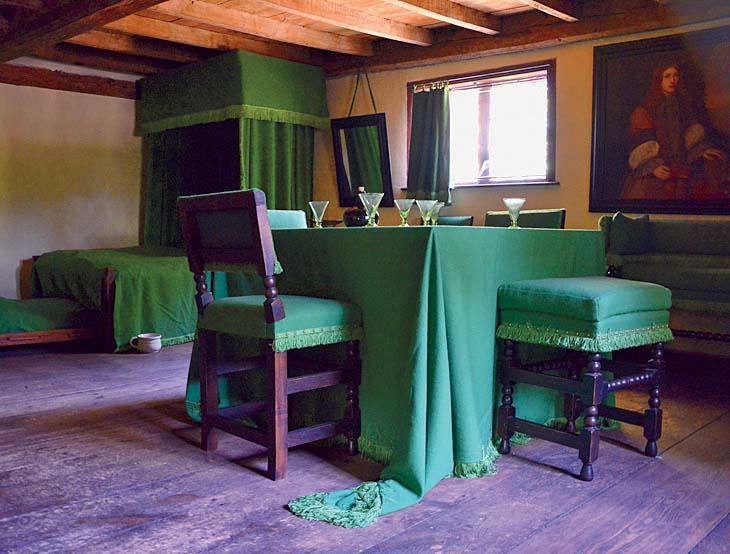 Photograph courtesy of the National Park Service
Open for guided tours, the Iron Works House is the only original seventeenth-century building at the Saugus Iron Works National Historic Site. Many of its underlying structural elements have survived, ranger Paul Kenworthy says, and visitors can see rooms furnished with period reproductions, artwork, and household items. But they also learn there's no proof that the Colonial-era home looked like what's there now.
Subsequent owners made architectural changes, and then in 1916 pioneering Colonial Revival preservationist Wallace Nutting, A.B. 1887, "restored" it. He built an addition, a front porch, and the gables; he also installed diamond-paned windows and enlarged the hearths—all of which might have existed in the 1680s, but which also simply appealed to him. Descended from the earliest English settlers, Nutting opened a separate Colonial reproduction furniture-making business and photography studio on the property, Kenworthy adds, using the house as a showroom where he took pictures of women in period costumes doing traditional tasks among his furniture. (He did the same at his own historic home, the publicly accessible Wentworth-Gardner house, in Portsmouth, New Hampshire.)
Nutting was a Congregational minister until ill health, probably neurasthenia, forced him to retire at 43. That led to bicycling through the countryside—and his new career as a chronicler and promoter of New England's historic buildings, their interiors, and the region's lush scenery. (His creations are now collectors' items.) Serendipitously, it was William Sumner Appleton, A.B. 1892, a descendant of Samuel Appleton and founder of what is now known as Historic New England, who encouraged Nutting to buy the house, and who, nearly 30 years later, was instrumental in both keeping it in Saugus (new owners wanted to move it to Michigan), and in forming a nonprofit organization to acquire the property and spearhead the process of preserving the ironworks site as a national artifact.