University People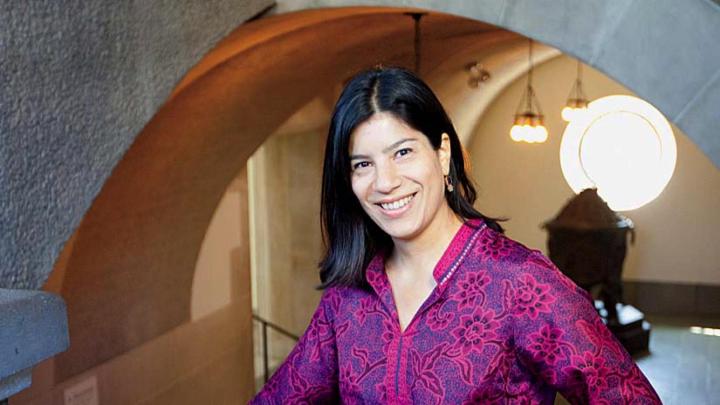 Dunster Departures
Dunster House faculty deans Roger B. Porter, IBM professor of business and government, and Ann Porter announced in early March that they would step down at the end of this academic year, concluding 16 years of service. They took the House, and its students and staff, through the first whole-House renewal, under the continuing renovation program (reported in detail at harvardmag.com/new-dunster-15).
Dean Dench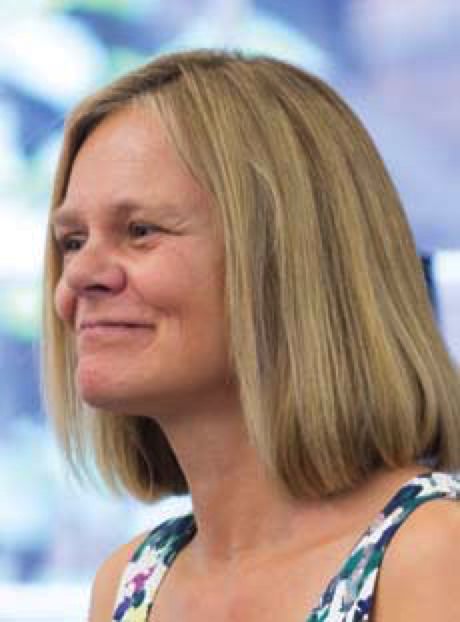 Photograph by Rose Lincoln/HPAC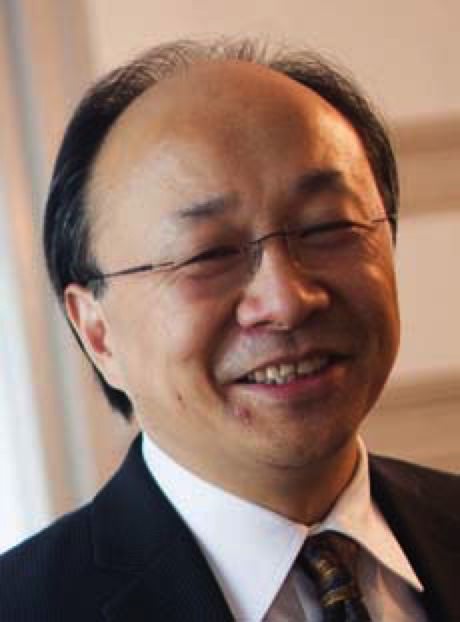 Photograph by Stephanie Mitchell/HPAC
With Xiao-Li Meng, Jones professor of statistics, taking sabbatical during the 2017-2018 academic year, Emma Dench, McLean professor of ancient and modern history and of the classics, will assume his administrative role as dean of the Graduate School of Arts and Sciences (GSAS) on an interim basis. She has been director of graduate studies for the classics department, and in 2015 won a faculty prize for mentoring graduate students. Meng is pursuing research pertinent to statistics and data science, and assuming leadership roles in two statistics professional societies during the year. One statistic he leaves to interim dean Dench: the planned reduction in the size of the entering GSAS cohort, for financial reasons (see below).
Writers' Rewards
Coolidge professor of history Maya Jasanoff, author of the National Book Critics Circle-winning Liberty's Exiles, on loyalists during the American Revolution, has been awarded a Windham-Campbell Prize, created to support writers and administered by Yale; it comes with a $165,000 honorarium. Her next book, The Dawn Watch: Joseph Conrad in a Global World, will be published in November.…Separately, professor of history Jane Kamensky, Pforzheimer Foundation Director of the Radcliffe Institute's Schlesinger Library, has received the New-York Historical Society's $50,000 annual book prize in American history for A Revolution in Color: The World of John Singleton Copley. "Facing Harvard" (November-December 2016), on Copley's Harvard portraits, complements her research for the book.
Labor Leaders…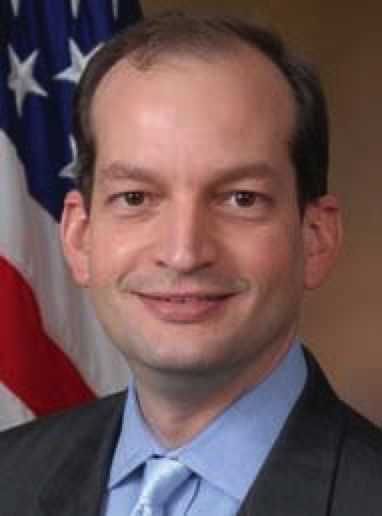 Courtesy of U.S. Department of Justice
President Donald J. Trump has nominated Alexander Acosta '90, J.D. '94—the dean of Florida International University Law School and a former member of the National Labor Relations Board (among other public-service roles) as U.S. Secretary of Labor.…Separately, Sharon Block, who had been principal deputy assistant secretary for policy and senior counselor to the secretary at the Department of Labor under President Barack Obama, J.D. '91, has been appointed executive director of Harvard Law School's Labor and Worklife Program, which focuses on labor law, training union leaders, and related issues.
…and Other D.C. News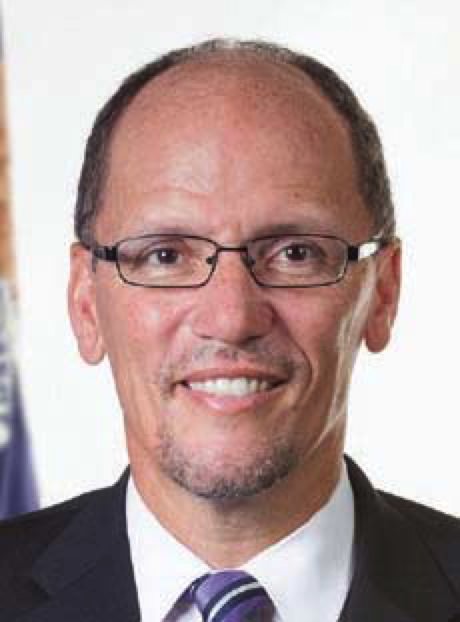 Courtesy of U.S. Department of Labor
Tom Perez, M.P.P-J.D. '87, who served as Secretary of Labor in the Obama administration, has been elected chair of the Democratic National Committee and charged with revitalizing the party.…Separately, President Trump's initial choice to be Secretary of the Navy, private-equity executive Philip Bilden, M.B.A. '91, took himself out of the running, citing financial and family obligations.
You might also like
The Crimson springs a major upset.
Harvard officially installs Claudine Gay, its thirtieth leader.
A half-dozen symposiums feature Harvard research on AI, climate change, inequality, and more
Most popular
A community letter as the new administration begins
Solving legal challenges at MoMA
More to explore
A test can identify these productivity-boosting personnel.
Ancient history professor studies coins, ceramics, and Zelda.
Anwar Floyd-Pruitt's wildly profuse art