News
Bridget Terry Long Named Dean of Education School
5.2.18
Photograph by Stephanie Mitchell/Harvard Public Affairs and Communications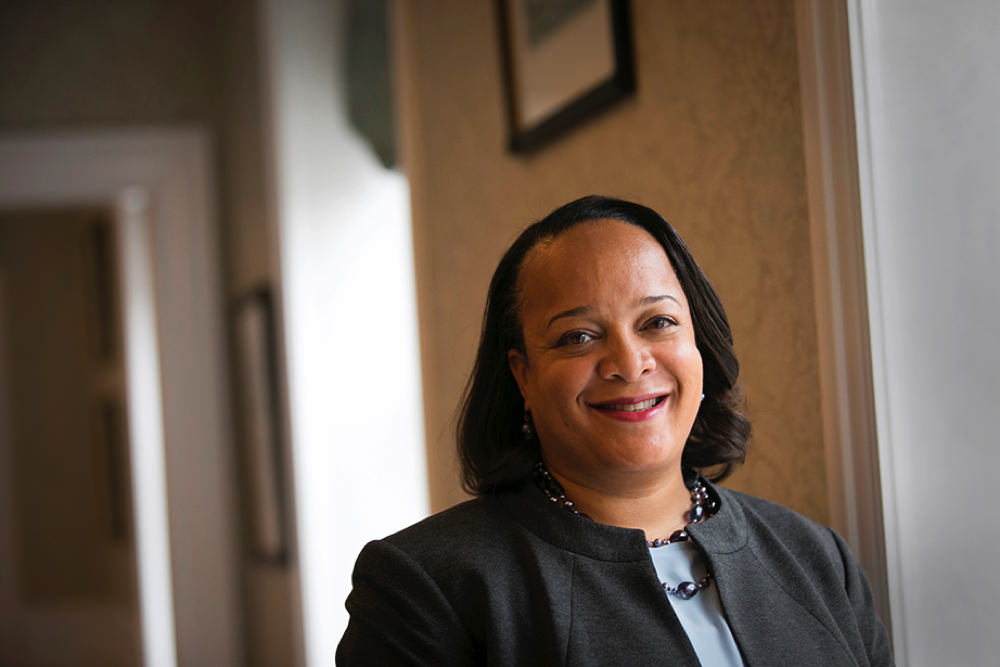 Photograph by Stephanie Mitchell/Harvard Public Affairs and Communications
Economist Bridget Terry Long has been named dean of the Graduate School of Education (HGSE). She will take office on July 1, succeeding James Ryan, who announced in September that he would step down to become president of the University of Virginia.
The Saris professor of education and economics earned her Ph.D. in economics from Harvard, and began teaching at HGSE, in 2000. She is best known for her work on high-school students' transition to college, with particular emphasis on financial aid and outcomes for low-income and underprepared students. A widely cited 2012 paper co-authored by Long found that low-income families who receive assistance to apply for federal financial aid were (unsurprisingly) much more likely to send their children to college. 
"Professor Long brings the energy and imagination to create an environment that will nurture new ideas and inspire solutions to some of the most-pressing problems in education," President Drew Faust said in a statement. "HGSE's commitment to producing research and to creating usable knowledge is central to its dedication to students everywhere. Improving educational opportunities for all will mean moving forward with the school's ambitious agenda to change the methods by which practitioners are trained, while simultaneously deepening understanding of the conditions necessary for learning. Professor Long is extraordinarily capable of leading the school toward these goals." 
Incoming president Lawrence Bacow added, "I came to know Bridget Terry Long during my time in residence at the Graduate School of Education. We share a common interest and passion for improving access to higher education for talented students from families of limited means. I look forward to working closely with her to achieve this goal and to advancing the important work of the school. I could not be more excited about her appointment."
Long was academic dean of HGSE from 2013 to 2017. She is a research associate at the National Bureau of Economic Research, and was appointed to the National Board for Education Sciences by President Barack Obama.
"I start this new role with gratitude for all that HGSE has given me and a strong sense of purpose that centers on the mission of our school," Long said. "You can't help but be inspired by the faculty, students, and staff, who are all working toward the goal of improving the world through education."