Sports
Football 2018: Harvard 21, Princeton 29
10.20.18
Where had we seen this scenario before? Forty-some seconds remaining. Harvard scoring to cut the traditional rival's lead to 29-21. Now comes the onside kick. If the Crimson recovers, takes it in for a touchdown and then adds the two-point conversion, the game will be tied. Will we have: "Harvard Beats Princeton, 29-29?"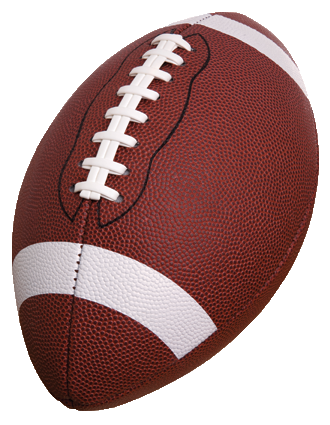 Harvard Football
Sign up for Harvard Magazine's football e-mail and follow the Crimson all season long! Dick Friedman will provide the latest news, game summaries, and insights.
Well, no. For one thing, last Saturday the Crimson did not recover the onside kick. For another, even if Harvard had rallied to pull even with the Tigers, the game would not have ended that way. Unlike the immortal 1968 contest against Yale, this one would have continued into overtime before there was a winner.
But if before the Crimson's game against heavily favored Princeton you had been told that with 48 seconds remaining Harvard would be within a touchdown and a two-point conversion of tying the contest, you would have taken it. In what can be fairly termed a heck of a football game, Harvard hung tough against its longtime Ivy rival before losing 29-21. 
The defeat dropped the Crimson to 3-3 overall on the season and 1-2 in the Ivy League. Princeton is now 6-0 and 3-0 in conference play. The Tigers came in ranked 18th nationally in the Football Championship Subdivision (FCS). They were on a rampage, scoring 52.0 points per game and surrendering an average of 8.6. This Princeton squad was being compared to the greatest teams in the school's history; Harvard coach Tim Murphy said it was the best Tiger team he had seen in his 25 years on the sideline in Cambridge.
The Crimson gave them all they could handle. The Harvard defense, led by linebacker Jordan Hill and senior tackles Stone Hart and Richie Ryan, did a marvelous job of holding down Princeton quarterback John Lovett. The 2016 Ivy Offensive Player of the Year (he missed last year with an injury) entered the game averaging 101.0 yards rushing and 233.0 yards passing. On Saturday he gained 45 yards on the ground and threw for 207. Hill, particularly, was everywhere. As Princeton coach Bob Surace marveled of the sophomore, "I don't know how many tackles number 55 had, but it must have been in double digits." (It was; Hill had a game-high 11.) 
In the end, the Tigers had more weapons, particularly wide receiver Jesper Horsted, who had a game-high 10 catches for 126 yards. Horsted also had 13 receptions in Princeton's 52-17 blowout of Harvard last year. We are happy to note that he is a senior. 
The game began as if it would be a rerun of 2017. On Princeton's first drive, Lovett took the Tigers 68 yards for a touchdown, running the final 33 himself. Tavish Rice kicked the extra point. With less than six minutes gone, it was Princeton 7, Harvard 0. 
The Crimson made its first significant surge at the end of the first quarter when Aaron Shampklin broke a 27-yard run to the Princeton 48. (The sophomore had another stellar outing, gaining 123 yards on 22 carries, thus achieving his fourth game of 100 yards or more on the ground this season.) Harvard eventually reached the Princeton 23, then tried some trickeration. The Crimson ran a reverse, with the ball ending up in the hands of senior wide receiver Henry Taylor, who flung a pass into the end zone intended for junior wide receiver Jack Cook. But the ball was a bit underthrown and was picked off by Princeton's TJ Floyd. Threat ended. 
The Tigers promptly drove 73 yards to the Crimson 7; Horsted provided 49 of those yards with a one-handed grab. Led by junior tackle Brogan McPartland, the Harvard defense stiffened, forcing Rice to try a 24-yard field goal, which was good. Princeton 10, Harvard 0.
That's when Crimson senior quarterback Tom Stewart, who did not complete a pass until early in the second quarter, began to find the range. (He would end the day 19-for-35 passing, for 223 yards and two touchdowns.) On a sweet 12-play, 75-yard drive, he hit senior wideout Adam Scott for a 24-yard gain, then hooked up with Scott again on a 10-yard toss. An 18-yard Shampklin bolt brought the ball to the Princeton 17. On third-and-six from the 13, Shampklin slammed inside to the five for a first-and-goal. On the next play, in a Wildcat formation, he took a direct snap from center and faked a handoff to fellow sophomore running back B.J. Watson. The fake froze the Tigers defense. Shampklin slipped through a hole at tackle and cantered into the end zone. Junior Jake McIntyre booted the extra point. Princeton 10, Harvard 7 at halftime. (In their first five games, the Tigers had led their foes at the break by an average of 26 points.)
The third quarter was scoreless, with five punts. Early in the fourth quarter Lovett got in gear, hitting wideout Tiger Bech for 26 yards and, eventually, Horsted on a 20-yard post pattern for a touchdown. But Rice's point-after-touchdown try was blocked by Harvard freshman defensive lineman Jacob Sykes. Princeton 16, Harvard 7.
With 10:55 remaining, Harvard got the ball at its 15-yard-line. The Crimson needed two scores, so time was of the essence. On fourth-and-one from the 24, Harvard chose not to punt but to try to make a first down and keep the ball. Stewart handed to senior running back Charlie Booker III, who slipped going into the hole and was stopped by Princeton's Jeremiah Tyler for no gain. The Tigers took over and used up four minutes to go the 24 yards for a touchdown, with Charlie Volker scoring from the one. The two-point conversion try failed. Princeton 22, Harvard 7.
Harvard wasn't done. Stewart took the Crimson on a 10-play, 75-yard drive that ended with a 29-yard toss to Taylor, who caught the ball in the back of the end zone and somehow kept a foot inbounds. McIntyre kicked the point after. Princeton 22, Harvard 14.
There was hope. All depended on the successful execution of an onside kick. Freshman Jonah Lipel banged it to the left. Princeton covered it at midfield. Two plays later, from the 49, Volker (a champion sprinter) turned right end and dashed upfield—all the way to the end zone. Singed! Rice's kick was good. Princeton 29, Harvard 14.
At least Volker hadn't used much time. (There is an argument to be made that he should have fallen down at the Harvard one-yard-line, so the Tigers could have burned some clock before scoring.) Stewart got the ball back and this time needed only six plays to get the ball in the end zone. The scoring play was a 32-yard pass to sophomore Tyler Adams, whom the Tiger defensive back unaccountably and unforgivably had allowed to get behind him. McIntyre kicked the point. Princeton 29, Harvard 21. So you say I still have a chance…? Uh, no. There was another valiant onside kick by Lipel and another Princeton recovery. 
The day was over. It yielded no new 29-29 headline but did produce a proud effort against a very good team. 
Justice is done:  Harvard announced this week that the left-leg injury suffered against Cornell by senior All-America wideout/kick returner Justice Shelton-Mosley has ended his season and thus his Crimson career. The Ivy League has a rule decreeing that if a player has appeared in three or more games in a season, he is considered to have used a full season of eligibility. The Cornell game was the season's fourth.
However, Shelton-Mosley's college career is not necessarily over. Next year, under the so-called "graduate transfer rule," he could enroll in graduate school at an institution whose conference would grant him a year of eligibility. (Shelton-Mosley's field of concentration is economics.) The most famous recent example is quarterback Russell Wilson, who after playing at North Carolina State spent a season at Wisconsin and led the Badgers to the Rose Bowl. Wilson later won a Super Bowl ring with the Seattle Seahawks. It's worth noting that as a prep star at Capital Christian School in Sacramento, Shelton-Mosley was heavily recruited by, among others, Cal, Northwestern and Duke. Of course, presuming good health, Shelton-Mosley also could attempt to go straight to the NFL. 
Shelton-Mosley's name is all over the kickoff and punt-return pages of Harvard's record book. He has the longest punt return for a touchdown in Crimson history (91 yards, against Georgetown in 2017) and has the two best single-season averages for punt returns: 19.0 yards in 2015 and 18.8 in 2017; far back in third is the 12.0 average in 2004 by Brian Edwards '05. As a pass-catcher, Shelton-Mosley is third all-time in receptions with 148. 
Harvard already misses Shelton-Mosley's production and the attention he drew from opposing defenses. What the team and its followers will remember just as much if not more is the sense of scintillating possibility he brought every time he stepped on the field. 
Shelton-Mosley's career conclusion echoes that of another Crimson immortal, Charlie Brickley, A.B. 1915. An All-America in 1912 and '13 as a two-way back and the greatest dropkicker in football history, Brickley was poised for an outstanding senior season in 1914 when he suffered an appendectomy before the third game and missed the rest of the campaign, save for a valedictory appearance against Yale when he booted the final extra point in the Crimson's 36-0 victory. Back then, however, there was no graduate transfer provision.  
Tidbits:  The Princeton victory gives the Tigers consecutive wins over Harvard for only the third time in 22 years, and consecutive wins at Harvard Stadium for the first time since 1993/95….Princeton was the highest-ranked team Harvard has faced since November 13, 2010, when the Crimson lost 34-14 to number 18 Penn….For his four-field-goal night (including the game-winner) in Harvard's 33-31 win over Holy Cross on October 12, junior kicker Jake McIntyre was honored as the Division I Gold Helmet winner by the New England Football Writers Association and as Ivy League Special Teams Player of the Week….Senior Day will be celebrated at Harvard's next home game, on November 3 against Columbia, its last at the Stadium this year. The final "home" game will be against Yale at Fenway Park (home of the American League champion Boston Red Sox) on November 17.
Weekly Roundup
Yale 23, Penn 10
Dartmouth 28, Columbia 12
Cornell 34, Brown 16
Coming up: Next Saturday Harvard travels to Hanover, New Hampshire, to take on longtime Ivy rival Dartmouth. Kickoff: 1:30 p.m. The game will be streamed on ESPN+ and broadcast on the radio on WRCA 1330 AM, 106.1 FM and 94.5 FM-HD2, and on WHRB FM 95.3. The Big Green is 6-0 and 3-0 in the Ivy League. The Crimson leads in the overall series 71-45-5; Harvard has won the last 14 and has triumphed in 20 of the last 21, including 25-22 last year in Cambridge.
The score by quarters
| | | | | | | | | |
| --- | --- | --- | --- | --- | --- | --- | --- | --- |
| Princeton | 7 | 3 | 0 | 19 |   | — |   | 29 |
| Harvard | 0 | 7 | 0 | 14 |   | — |   | 21 |
Attendance: 10,876