News
James Breyer Concludes Corporation Service
5.23.19
Photograph by Stephanie Mitchell/Harvard Public Affairs and Communications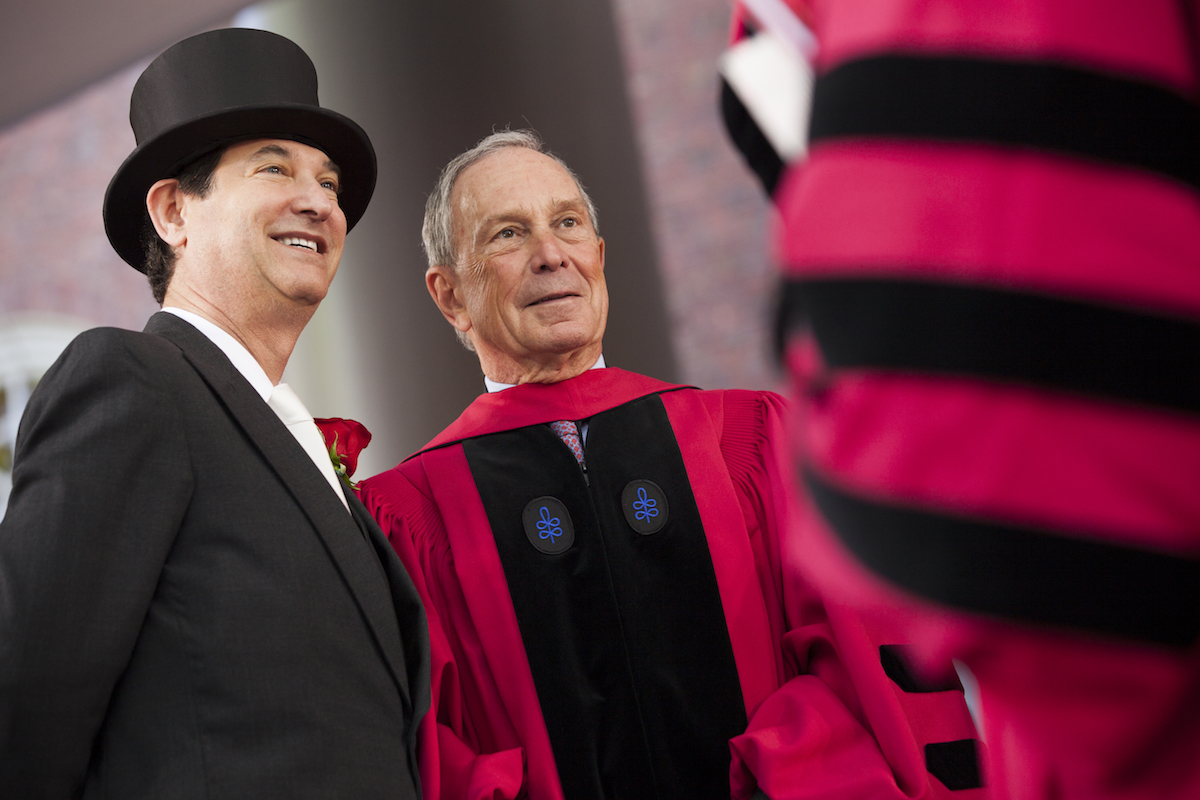 Photograph by Stephanie Mitchell/Harvard Public Affairs and Communications
The University announced this morning that James W. Breyer, M.B.A. '87—a venture capitalist whose most successful investment was probably his early commitment, on behalf of Accel Partners, in Facebook (on whose board of directors he long served)—will complete his service as a member of the Harvard Corporation on June 30, concluding his six-year term.
Breyer was elected to the Corporation in early 2013, extending its reach to Silicon Valley and internationally, given his firm's offices in London and throughout Asia's major financial centers. During his Corporation service, he was a member of the finance committee and of the governing boards' joint committees on inspection and on alumni affairs and development—the latter, a crucial role during The Harvard Campaign. He is now founder and CEO of Breyer Capital, a venture-capital firm based in Menlo Park, California, and co-chair of Beijing-based IDG Capital.
In a statement, Breyer said, "Although my term of service is ending, I look forward to continued active engagement with this great University, which so seamlessly marries tradition and innovation."
Senior fellow William F. Lee said:
We've been very fortunate to benefit for these past six years from Jim Breyer's lively intellect, his global outlook, his keen understanding of technology, and his constant eye on the future. He's been a consistently engaged and collegial participant in our deliberations from his earliest days on the Corporation, and I know we will keep finding ways to tap into his insight and perspective.
President Lawrence S. Bacow said Breyer "has added a broad international perspective to our discussions. His insights on entrepreneurship, and the interplay of technology and learning, have been very helpful. And he has always encouraged us to think creatively about how Harvard can change for the better, in a world where change is a constant."
A search for Breyer's successor will begin soon, according to the announcement.