News
Design Dean Sarah Whiting to "Step Back" for Cancer Treatment
4.6.20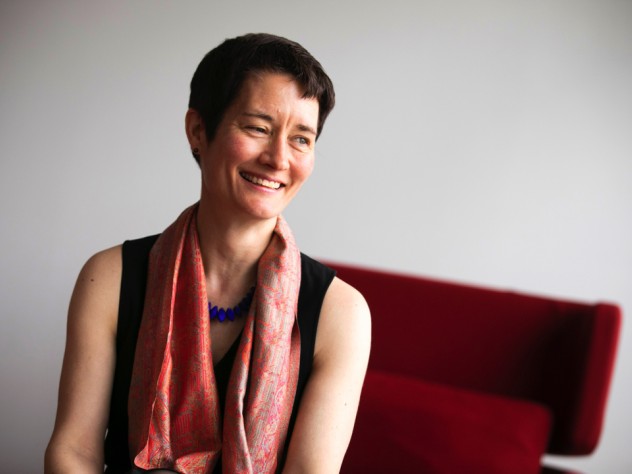 Sarah Whiting
Photograph courtesy of Harvard Public Affairs and Communicaitons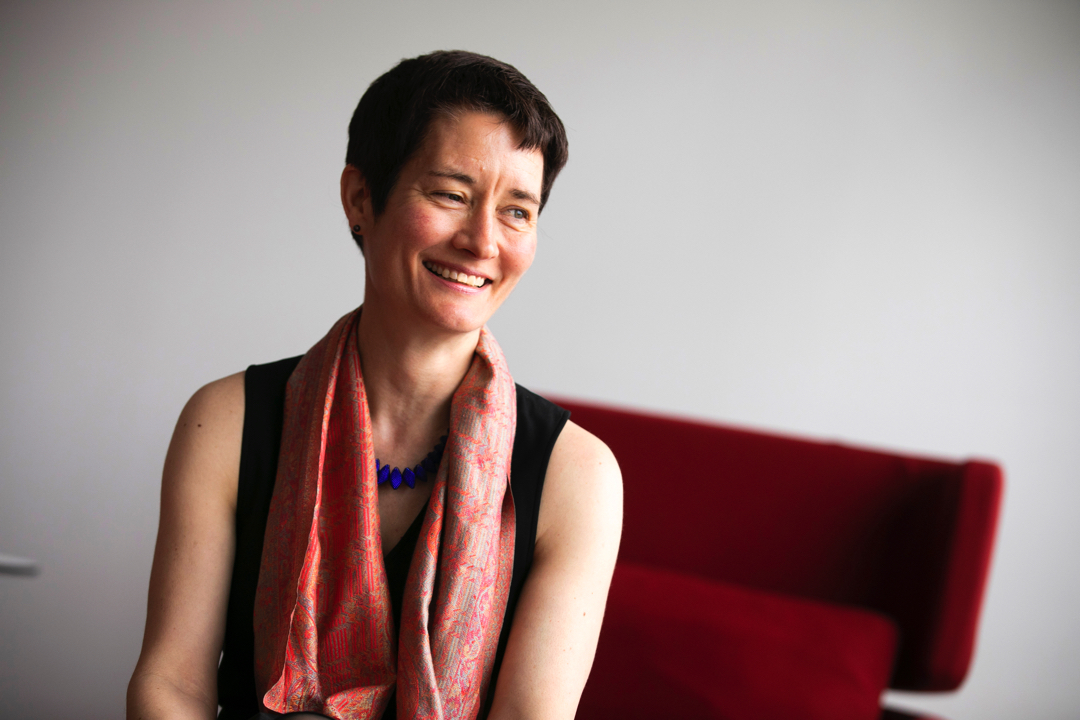 Sarah Whiting
Photograph courtesy of Harvard Public Affairs and Communicaitons
The Graduate School of Design's (GSD) new dean, Sarah Whiting, who was named to the post just a year ago, announced to the school community today that she had been diagnosed with non-Hodgkin's lymphoma last week, and beginning this Thursday will be "taking a partial step back from my daily dean-related responsibilities so that I can begin treatment." Professor of urban design and planning Rahul Mehrotra and professor of landscape architecture Niall Kirkwood will assume daily responsibilities for school affairs: Mehrotra as "dean designate" and Kirkwood continuing as associate dean for academic affairs.
A report on her beginning-of-academic-year meeting with the community appears here.
The text of Whiting's community message follows.
Dear GSD Community,

While the singular focus of so much of our attention these past few weeks has been COVID-19 and the ways the coronavirus has so deeply affected and tested the resilience of our school, our friends, and our families, it can be easy to forget momentarily that there was and is life outside the pandemic. Which is precisely why Ron and I were so surprised to learn last week—and am now writing to share the news with you—that I have been diagnosed with non-Hodgkin's lymphoma.

Beginning this Thursday, I will be taking a partial step back from my daily dean-related responsibilities so that I can begin treatment. Fortunately, Harvard and the Boston area are home to some of the finest health care providers in the world, and so I am in good hands. As difficult as it will be, especially at this critical juncture in the school's history, I will need to follow the advice of my physician team (as well as of Harvard's President and Provost) and do my best to turn my energy toward my recovery. 

In the coming couple of months, you can be assured that the GSD will be in excellent hands as well. While I plan to still be engaged in steering the school forward through the next few months, I am very grateful that during this period Rahul Mehrotra and Niall Kirkwood have agreed to help shoulder day-to-day responsibilities that I won't be able to attend to—Rahul, as my "Dean Designate," will represent me in working with our senior leadership at the university and at the GSD to ensure that the school will continue to advance smoothly and intelligently. Niall, as the GSD's Associate Dean for Academic Affairs, will continue to oversee faculty searches, promotions, reviews, benefits, and policies.

But really what the last few weeks have shown again and again is that a dean's success in leading a school forward depends so entirely on the strength of its community. Your collective willingness to jump into the fray, lend a hand, and help bring our school through the current moment—your generosity and your grit—have been endlessly inspiring to me personally, but also have ensured against all odds the uncompromising excellence and rigor that underpin the GSD's legacy. I have complete and total confidence in our combined ability to navigate the school onward, and you should too.

I look forward to keeping in touch with everyone to the extent that I can, and updating you on my progress. For any communication that you normally would send to the dean (or any questions whatsoever), please continue to [do so] and know that you will receive a prompt reply, either from the dean's staff, Rahul, or me. For faculty-related issues (promotions, reviews, policies, and benefits, etc.), please contact […] Niall to address those issues […].

Kindly,

Sarah