The Risks of Homeschooling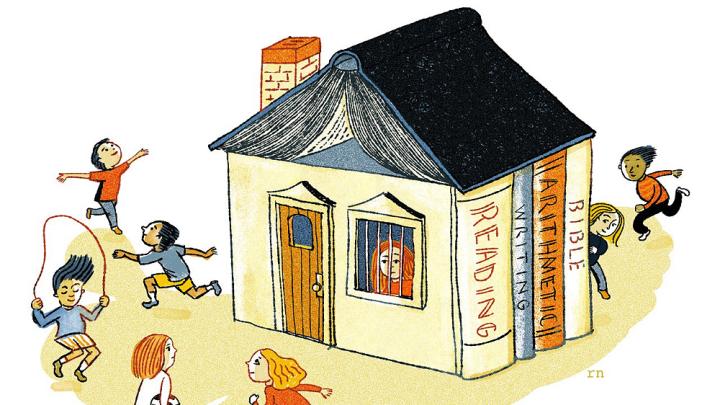 A rapidly increasing number of American families are opting out of sending their children to school, choosing instead to educate them at home. Homeschooled kids now account for roughly 3 percent to 4 percent of school-age children in the United States, a number equivalent to those attending charter schools, and larger than the number currently in parochial schools.
Yet Elizabeth Bartholet, Wasserstein public interest professor of law and faculty director of the Law School's Child Advocacy Program, sees risks for children—and society—in homeschooling, and recommends a presumptive ban on the practice. Homeschooling, she says, not only violates children's right to a "meaningful education" and their right to be protected from potential child abuse, but may keep them from contributing positively to a democratic society.
"We have an essentially unregulated regime in the area of homeschooling," Bartholet asserts. All 50 states have laws that make education compulsory, and state constitutions ensure a right to education, "but if you look at the legal regime governing homeschooling, there are very few requirements that parents do anything." Even apparent requirements such as submitting curricula, or providing evidence that teaching and learning are taking place, she says, aren't necessarily enforced. Only about a dozen states have rules about the level of education needed by parents who homeschool, she adds. "That means, effectively, that people can homeschool who've never gone to school themselves, who don't read or write themselves." In another handful of states, parents are not required to register their children as homeschooled; they can simply keep their kids at home.
This practice, Bartholet says, can isolate children. She argues that one benefit of sending children to school at age four or five is that teachers are "mandated reporters," required to alert authorities to evidence of child abuse or neglect. "Teachers and other school personnel constitute the largest percentage of people who report to Child Protective Services," she explains, whereas not one of the 50 states requires that homeschooling parents be checked for prior reports of child abuse. Even those convicted of child abuse, she adds, could "still just decide, 'I'm going to take my kids out of school and keep them at home.'"
As an example, she points to the memoir Educated, by Tara Westover, the daughter of Idaho survivalists who never sent their children to school. Although Westover learned to read, she writes that she received no other formal education at home, but instead spent her teenage years working in her father's scrap business, where severe injuries were common, and endured abuse by an older brother. Bartholet doesn't see the book as an isolated case of a family that slipped through the cracks: "That's what can happen under the system in effect in most of the nation."
In a paper published recently in the Arizona Law Review, she notes that parents choose homeschooling for an array of reasons. Some find local schools lacking or want to protect their child from bullying. Others do it to give their children the flexibility to pursue sports or other activities at a high level. But surveys of homeschoolers show that a majority of such families (by some estimates, up to 90 percent) are driven by conservative Christian beliefs, and seek to remove their children from mainstream culture. Bartholet notes that some of these parents are "extreme religious ideologues" who question science and promote female subservience and white supremacy.
Children should "grow up exposed to...democratic values, ideas about nondiscrimination and tolerance of other people's viewpoints."
She views the absence of regulations ensuring that homeschooled children receive a meaningful education equivalent to that required in public schools as a threat to U.S. democracy. "From the beginning of compulsory education in this country, we have thought of the government as having some right to educate children so that they become active, productive participants in the larger society," she says. This involves in part giving children the knowledge to eventually get jobs and support themselves. "But it's also important that children grow up exposed to community values, social values, democratic values, ideas about nondiscrimination and tolerance of other people's viewpoints," she says, noting that European countries such as Germany ban homeschooling entirely and that countries such as France require home visits and annual tests.
In the United States, Bartholet says, state legislators have been hesitant to restrict the practice because of the Home Schooling Legal Defense Association, a conservative Christian homeschool advocacy group, which she describes as small, well-organized, and "overwhelmingly powerful politically." During the last 30 years, activists have worked to dismantle many states' homeschooling restrictions and have opposed new regulatory efforts. "There's really no organized political opposition, so they basically get their way," Bartholet says. A central tenet of this lobby is that parents have absolute rights that prevent the state from intervening to try to safeguard the child's right to education and protection.
Bartholet maintains that parents should have "very significant rights to raise their children with the beliefs and religious convictions that the parents hold." But requiring children to attend schools outside the home for six or seven hours a day, she argues, does not unduly limit parents' influence on a child's views and ideas. "The issue is, do we think that parents should have 24/7, essentially authoritarian control over their children from ages zero to 18? I think that's dangerous," Bartholet says. "I think it's always dangerous to put powerful people in charge of the powerless, and to give the powerful ones total authority."
She concedes that in some situations, homeschooling may be justified and effective. "No doubt there are some parents who are motivated and capable of giving an education that's of a higher quality and as broad in scope as what's happening in the public school," she says. But Bartholet believes that if parents want permission to opt out of schools, the burden of proving that their case is justified should fall on parents.
"I think an overwhelming majority of legislators and American people, if they looked at the situation," Bartholet says, "would conclude that something ought to be done."
You might also like
Harvard researchers illuminate a longstanding epidemiological connection. 
Harvard's Faculty of Arts and Sciences broaches two tough topics.
On antisemitism, "I have sought to confront hate while preserving free expression."
Most popular
The University unveils plans for a non-academic "innovation" district. 
Focusing on the Harvard Art Museums' new photography curator
Incoming president Lawrence S. Bacow will name his successor. 
More to explore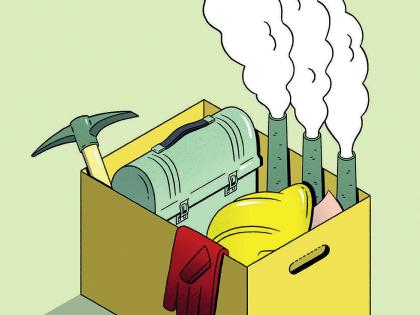 Expect massive job losses in industries associated with fossil fuels. The time to get ready is now.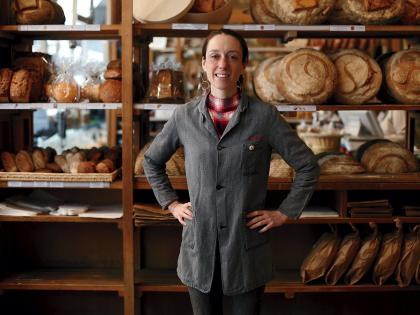 A third-generation French baker on legacy loaves and the "magic" of baking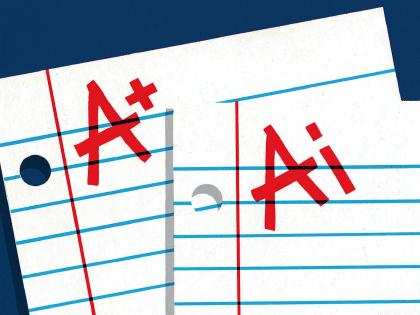 Generative AI can enhance teaching and learning but augurs a shift to oral forms of student assessment.