Montage
A Love Letter
John Alexander films the ups and downs of funk musician Rudy Love.
Filmmaker John Alexander '11 never thought he would make a music documentary. He'd heard too many horror stories: how editing them could be a logistical headache, how securing music rights could eat up a budget. But then he met Wichita funk musician Rudy Love.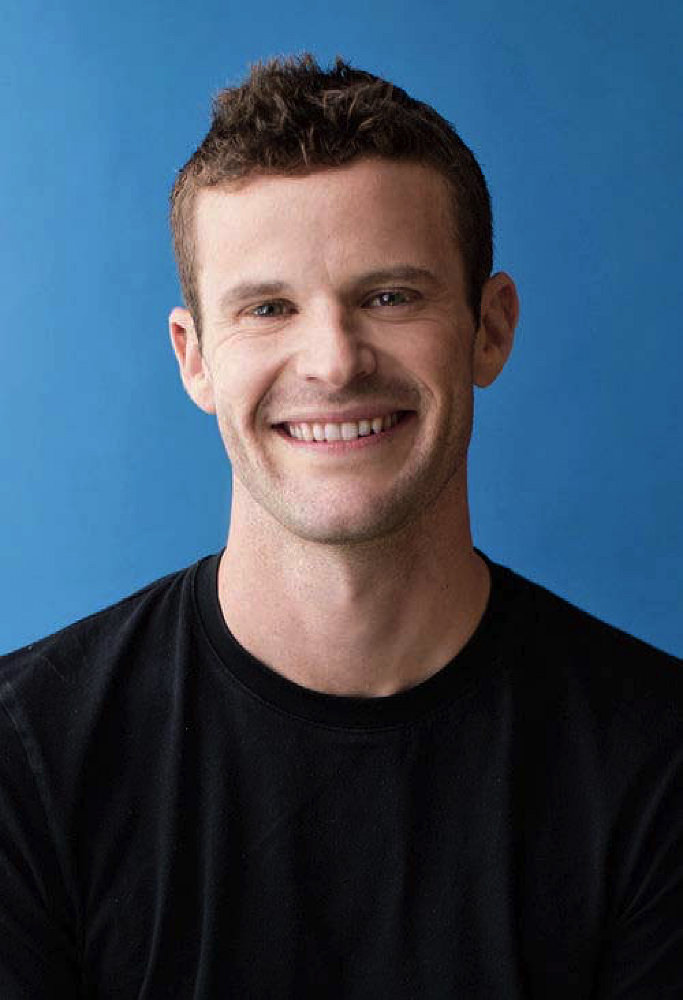 Image courtesy of The Love Story LLC
Alexander was at the wrap party for Bender, his 2016 feature-film directorial debut, based on the true story of a Kansas family of serial killers who preyed on travelers in the early 1870s. Shawn Rhodes, the film's associate producer, had hired Love to perform at the party, in part so the musician could meet Alexander and his artistic collaborator and wife, JC Guest '11. Rhodes had been documenting the singer's story since the early 2000s, amassing a catalog of footage he wasn't sure what to do with, and he hoped the duo could help.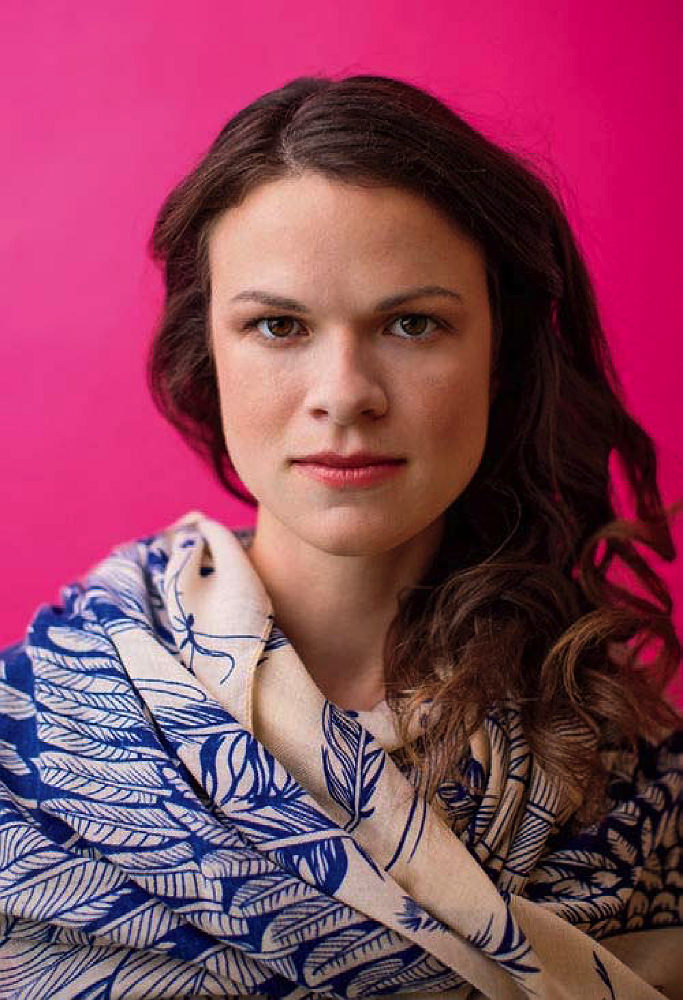 Image courtesy of The Love Story LLC
Alexander was immediately intrigued. When Love was a promising 17-year-old funk musician, he'd been tricked into signing a fraudulent contract with a company called Canyon Records that allowed  distributors to steal his songs for decades: a generation of musicians was influenced by Love's work—hits like "I've Just Got to Tell Somebody" and "Your Love is So Doggone Good"—without ever knowing his name. But his life wasn't the tragedy one might expect. Love had other chances at stardom, only to return again and again to what mattered to him more than fame, money, or bitterness: love for family and music. He continues to write songs, and to perform and record locally with his bandmates, most of whom are his siblings. For many years, he helped his mother run her Wichita soul food restaurant, Mama Love's Kitchen.
Following a serial killer movie with a music documentary did not deter Alexander. This Is Love is the result. "When making art, you have to channel your inner child and not overthink things," he says. He felt compelled to bring attention to Love's overlooked influence and talent, and his indomitable spirit. Part of that talent and spirit came from Love's father, Robert, a pastor and accomplished gospel singer who had a brief recording career of his own (complete with an uhappy experience with duplicitous music-industry executives). Robert Love's church services became a destination for artists like Sam Cook and Aretha Franklin when they came to Wichita on tour, and Lou Rawls was an old friend. The oldest of 17 children, Rudy Love formed his first band in grade school, and in college began performing with siblings as Rudy Love & the Love Family. Over the years, he wrote songs that were recorded by Ray Charles and Isaac Hayes; Jay-Z sampled Love's "Does Your Mama Know" in his 2007 single, "Sweet."
Love spent a decade as a bandleader and manager for Sly and the Family Stonee, and he has written or performed with Little Richard, Chuck Berry, B.B. King, Stevie Wonder, The Temptations, Tina Turner, Michael Jackson, Aretha Franklin, Lionel Richie, James Brown. (One admirer, Mick Fleetwood of Fleetwood Mac, served as an executive producer for the documentary and sat for an interview.) In This Is Love, funk icon George Clinton recalls discovering Love's music in the 1960s and '70s, calling him one of the "for-real unsung heroes of that era." The more Alexander learned about him, he says, "I could not resist this undeniable force of nature that was drawing us toward this man, this voice, this story."
A version of that same force has been with Alexander himself since he was five years old, growing up in Santa Monica and making movies with his parents' camcorder. He'd round up some local kids, and shoot musical comedies or thrillers with Hot Wheels car crashes. As a teenager, he attended Adderley School for the Performing Arts in Los Angeles, where he dabbled in acting and continued to make films. Sometimes he'd rent out small local theaters to screen his and his friends' work. "It was definitely rinky-dink and small time, but it felt great to actually have something tangible to show for all of my adolescent goofing around," he says now. He was determined to become a filmmaker.
At Harvard, he concentrated in linguistics and kept working at his artistic ambitions . He filmed statistics and economic lectures for Harvard's AV office to earn extra money, made short films, and even interned with director Sam Raimi during the making of 2009's Drag Me to Hell. He met Guest on their first day at Hollis Hall. As the two grew closer, she learned about the film industry and saw a chance to combine her own kaleidoscopic interests—art, business, technical skills, craftsmanship—into the role of producer.
The couple heard about the Bender family during their sophomore year and thought it had movie potential. They began writing scenes, positioning the story as a Hitchcockian Western, and eventually devoted their senior year to completing a script that they could shop after graduation, when they moved to Los Angeles. "At the time, it didn't even feel like a dream," Alexander says. "We were so driven to do it, that it was just a mission.…We were just going to get this done." In less than a year, Bender was approved by producer Scott Adler and Casadelic Pictures. Then, a few years later, came the party where they met Rudy Love.
After they decided to take on his story, they spent a year sifting through the extensive interview and concert footage Shawn Rhodes gave them. Alexander also drove thousands of miles with Love to shoot interviews, concerts, and other events and encounters. During editing, he drew on the experience he'd picked up running Crook & Nanny, the post-production company he and Guest had founded in 2016. His approach was to let the style reflect the content, a technique he gravitates toward. The film is rarely still, constantly shifting in time, place, and visual perspective. "Consistently inconsistent," is how Alexander describes it. "Much like funk music, it's all over the place. Aesthetically, it's smooth and then it's choppy. It's slow and then it's fast.…It's dancing around a lot, like Rudy's music." He says that's how Love recalls his own life: "I do not believe Rudy views his own story as linear, clean, and conventional, but rather as scattered, euphoric, puzzling, and fleeting."
The result is a love letter to Love's infectious funk music, propelled by the bounce of his guitar licks and the lift of his voice. The seeming effortlessness of his talent belies the difficulty of his past ordeals. The documentary tracks, too, how the music industry sold his sound and voice as far as England and China, and how he never became a household name, despite his prolific output and touring. But This is Love makes clear that Love doesn't view his life as a disappointment. He has a voice inherited from his father, a family he's performed with for decades, and a bone-deep connection to music that no one can steal. After working on Love's story for nearly four years, Alexander says, "It's really kind of an antidote to the vanity of our times, where people are measuring success based on things they can look up on their phone. It's very important and refreshing to remind ourselves that a human impact can be measured in different ways."