Montage
Off the Shelf
Recent books with Harvard connections
Inside the Hot Zone, by Mark G. Kortepeter '83, M.P.H. '95 (Potomac Books/University of Nebraska, $34.95). Now a public-health professor at the University of Nebraska Medical Center, the author is a retired army colonel with long experience in defense against biological agents. His thriller-like account, subtitled "a soldier on the front lines of biological warfare," is a timely reminder that alongside natural threats (Ebola, coronavirus), life sciences can be weaponized in stealthy, alarming ways.
Traces of J.B. Jackson, by Helen Lefkowitz Horowitz, Ph.D. '69, RF '01 (University of Virginia, $39.50). John Brinckerhoff Jackson '32 had an engaging, diverse, creative three-year undergraduate career at Harvard, following which his life experiences in Europe, New Mexico, and the military led him to create Landscape magazine and to shape, profoundly, landscape studies at Berkeley, the Graduate School of Design, and elsewhere. Horowitz, now emerita from Smith College, provides an accessible, handsomely illustrated guide to the life and work of "the man who taught us to see everyday America."
Baby Jails: The Fight to End the Incarceration of Refugee Children in America, by Philip G. Schrag '64 (University of California, $29.95 paper). A Georgetown Law professor details the too-long history of locking up minors (he worked in a "jail full of toddlers") brought into this country, often for basic reasons of safety, and political leaders' refusal to address their needs for minimally humane care. An issue that lingers because the people who would have to care…don't.
Nothing Is Wrong and Here Is Why, by Alexandra Petri '10 (W.W. Norton, $25.95). A collection from the work of The Washington Post columnist, whose zany satires—far more carefully and wickedly crafted than they at first seem—go far beyond her role as dedicated humorist in the nation's capital. It seems almost unfair for her to get to practice in an era so rich in possibilities. "A Good Time to Talk About Gun Laws" (President Donald Trump said he would do so "as time goes by") notes that "'Not now' is not the same as never. It must be on a day when there has been not recent gun violence. So not today, and not tomorrow, and not the day after that. But someday." That was in 2017.
The Last Negroes at Harvard: The Class of 1963 and the 18 Young Men Who Changed Harvard Forever, by Kent Garrett '83 and Jeanne Ellsworth (Houghton Mifflin Harcourt, $27). A retired television journalist (see "Reel Revolution," March-April 2017, page 55) tells the stories of 18 youngsters who grew up when Brown vs. Board of Education was decided; entered Harvard as "the largest group of Negroes admitted to a freshman class to date"; and graduated as the civil-rights "confrontation" campaign in Birmingham, Alabama, began to break segregation: the era when "Negro" gave way to "black" (hence the title). He recalls the special sting of dorm crew: "I was a Negro doing Negro work—I was in my place." In recording what it meant to be "pulled…into an unknown world," Garrett and Ellsworth have captured the nascent movement toward a broadened institution—a change well worth remembering.
Why We Swim, by Bonnie Tsui '99 (Algonquin Books, $26.95). The writer/swimmer/surfer reports on the enigma of land-adapted Homo sapiens loving to live by and plunge into the water. Journalism cum poetry: "We submerge ourselves in the natural world because the natural world has a way of eliciting awe."
The Long Fix, by Vivian S. Lee '87, M.D. '92 (W.W. Norton, $26.95). The president of "health platforms" at Verily Life Sciences, an Alphabet/Google analytics enterprise—a Rhodes Scholar, and former dean of the University of Utah School of Medicine—seeks solutions to "America's health care crisis with strategies that work for everyone." In a system marked by waste, overtreatment, deadly mistakes, inconsistent care, excessive bureaucracy, and other serious ailments, she attacks the bias of "paying for action" (the pervasive fee-for-service paradigm) rather than "demanding results."
Healthy Buildings, by Joseph G. Allen, assistant professor of exposure and assessment science, and John D. Macomber, senior lecturer in finance (Harvard, $35). A public-health scientist and a Business School teacher join forces to explain why the indoors—where humans in developed societies spend 90 percent of their time—"drive performance and productivity," as the subtitle puts it. A useful complement to the energy- and climate-focused concerns of the "green-building" movement.
A Registry of My Passage Upon the Earth, by Daniel Mason '98 (Little, Brown, $27). The physician-novelist (The Winter Soldier, The Piano Tuner) presents a series of precisely crafted, often historically informed, stories about mystery and the unexpected turns of diverse lives.
The Caregiver's Encyclopedia, by Muriel R. Gillick, professor of population medicine (Johns Hopkins, $22.95 paper). Given the burgeoning obligation to assist increasingly dependent elders, many of their grown children, and others, will gratefully receive this "compassionate guide to caring for older adults." It is admirably forthright, clearly organized, and helpfully illustrated, proceeding from an initial focus on understanding someone's "underlying health state" through visiting doctors, entering the hospital, and proceeding from acute to long-term care, at home and in specialized facilities.
The Fairest of Them All, by Maria Tatar, Loeb research professor of Germanic languages and literatures and of folklore and mythology (Harvard, $27.95). The preeminent scholar of folklore (profiled in "The Horror and the Beauty," November-December 2007, page 36) here examines the cruel, jolting tale of Snow White in the global context of "21 tales of mothers and daughters." A creepy, revealing collection.
Cook, Taste, Learn, by Guy Crosby, adjunct associate professor of nutrition (Columbia University Press, $26.95). A brisk, attractively formatted history of the science of cooking—with color-coded inserts on the learning (emulsions, the chemical structure of fats, etc.) and for recipes.
Dare to Speak: Defending Free Speech for All, by Suzanne Nossel '91, J.D. '96 (Dey Street, $28.99). The CEO of PEN America—formerly COO of Human Rights Watch—advances "a common set of rules" for speech in an era when "our global conversation is now a mosh pit of expression" and "[h]ateful speech is on the rise."
The Obama Portraits, by Taína Caragol, Dorothy Moss, Richard. J. Powell, and Kim Sajet (Princeton, $24.95). Three National Portrait Gallery colleagues and a Duke art historian (Powell) document the making of and extraordinary public response to the official portraits of President Barack Obama, J.D. '91, and First Lady Michelle Obama, J.D. '88.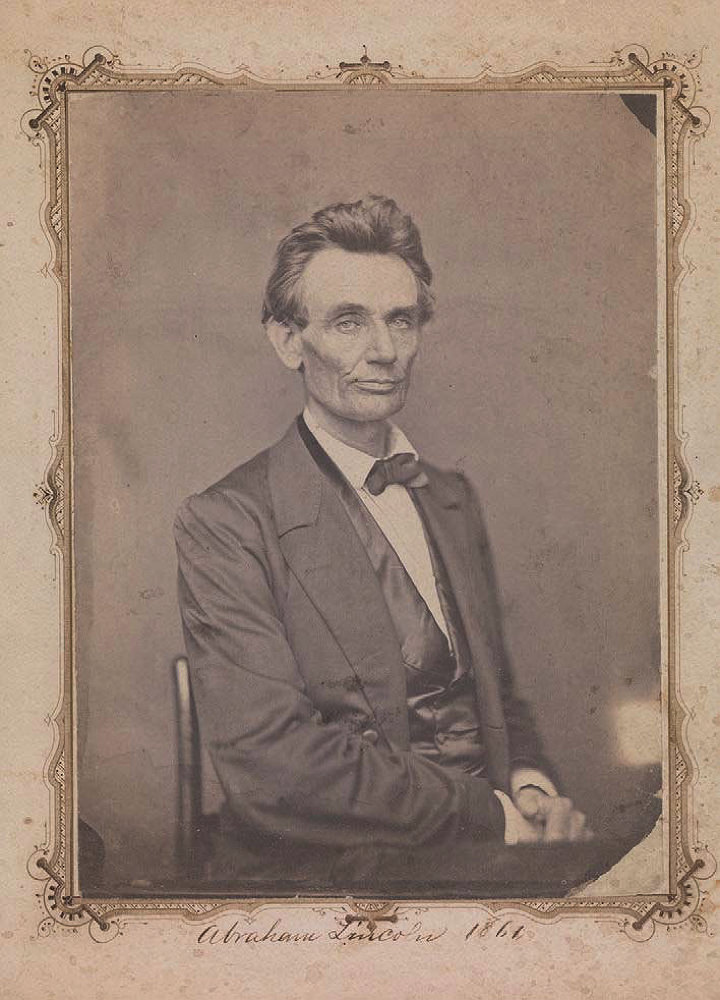 The first post-nomination portrait of Abraham Lincoln, by William Marsh, May 20, 1860, taken in Springfield, Illinois
Photograph by William Marsh/ The Metropolitan Museum of Art/Public Domain

Lincoln on the Verge, by Ted Widmer '84, Ph.D. '93 (Simon & Schuster, $35). A gripping, minutely detailed account of Abraham Lincoln's 13-day progress from Springfield to Washington, to take possession of the presidency at the then-United States' moment of greatest challenge. Evocatively illustrated, and resonant with the kind of leaderly rhetoric and character that sustained the nation—and made it great.
When Truth Mattered, by Robert Giles, curator emeritus, Nieman Foundation for Journalism (Mission Point Press, $16.95 paper). The then-managing editor of the Akron Beacon Journal, Giles now has written a fiftieth-anniversary account of the Kent State shootings—when protest was cut down by state power gone horribly wrong—and of the role of a free press in getting the news right. In an uncomfortable number of ways, his story resonates with current circumstances.