The "Bilingual" G.M.
Football-tested and data-centric, Andrew Berry takes the helm in Cleveland.
It's not quite 10,000 men of Harvard, but scanning the Cleveland Browns organizational chart at times must feel like announcing the starting lineup for an alumni game at Harvard Stadium. The chief strategy officer is onetime Crimson wide receiver Paul DePodesta '95. One of the scouts is former quarterback Colton Chapple '13. Erstwhile Harvard tight end Tyler Hamblin '15 is a scouting assistant. And ex-Crimson wideout Seitu Smith '15 is a first-year offensive quality control assistant.
The man charged with putting the team on the field has the most impressive Crimson pedigree of them all: three-time All-Ivy defensive back Andrew Berry '09, S.M. '09. When Berry was introduced as the Browns' general manager and executive vice president in early February, he became, at age 32, the youngest G.M. in National Football League history, and one of two African-American general managers among the NFL's 32 teams. Berry was returning to Cleveland, where he had been vice president of player personnel (2016-19), after spending a season as the vice president of football operations with the Philadelphia Eagles.
His rise has been meteoric. After graduation, the economicsconcentrator spurned a job offer from Goldman Sachs. "I wasn't in love with the idea of Wall Street," he says. "Football ended up being a nice intersection of a number of different interests." Following a brief tryout as a defensive back with the Washington Redskins, he took a job as a scouting assistant with the Indianapolis Colts. During the next six years, he worked his way up to pro scouting coordinator.
At that point De­Podesta was in charge of finding a new vice president of player personnel in Cleveland. "Andrew was an outlier mostly because of his age," says DePodesta. "But he separated himself from the field. He not only crackled with intelligence, but he had a rare maturity. It stood out to everyone right away." Now DePodesta is thrilled to have him back in Cleveland, praising Berry's "intelligence, maturity, and poise. He's incredibly selfless. He's very humble. He has a real thirst for new knowledge. He's always trying to grow and get better. He knows he needs help and actively seeks it. For a guy who has achieved as much as he has in such a short time, he's remarkably collaborative."
In this new age of sports analytics, Berry's blend of on-field accomplishment and computer-science mastery is unusually attractive. "It's enabled me to build both sides—to be bilingual, so to speak," he says. "Analytics is the buzzword, but it's really data, and using data to inform process and improve decisionmaking across a variety of domains." Berry admits that some in the football world distrust the numbers approach. "It can be tough because there are times when things go against intuition and traditional norms," he says. "Within organizations you want to build a progressive and growth mindset, where you are constantly learning and updating your beliefs based on the trends in the game and on hard data that may suggest something different from what you may think at first blush."
Berry's ascent has not surprised longtime Harvard football coach Tim Murphy, who recruited the then-quarterback of Bel Air [Maryland] High. (Murphy also went after Berry's twin, Adam—a wide receiver who opted for Prince­ton.) Recalls Murphy, "Even then Andrew was very personable, very authentic." Switched to cornerback, Berry cracked the starting lineup as a freshman—a rare feat in the Murphy system. During the next four seasons (which included Ivy titles in 2007 and 2008), Berry became a so-called lockdown corner: one who could throttle the opponent's best receiver. As for heroics, "He set the bar so high that it's hard to pick out one moment," says Murphy. "But on more than one occasion he tracked down guys who were heading for touchdowns and caught them from behind. While the athleticism and speed were impressive, it was just the incredible effort that had his teammates on the sidelines jumping off their feet."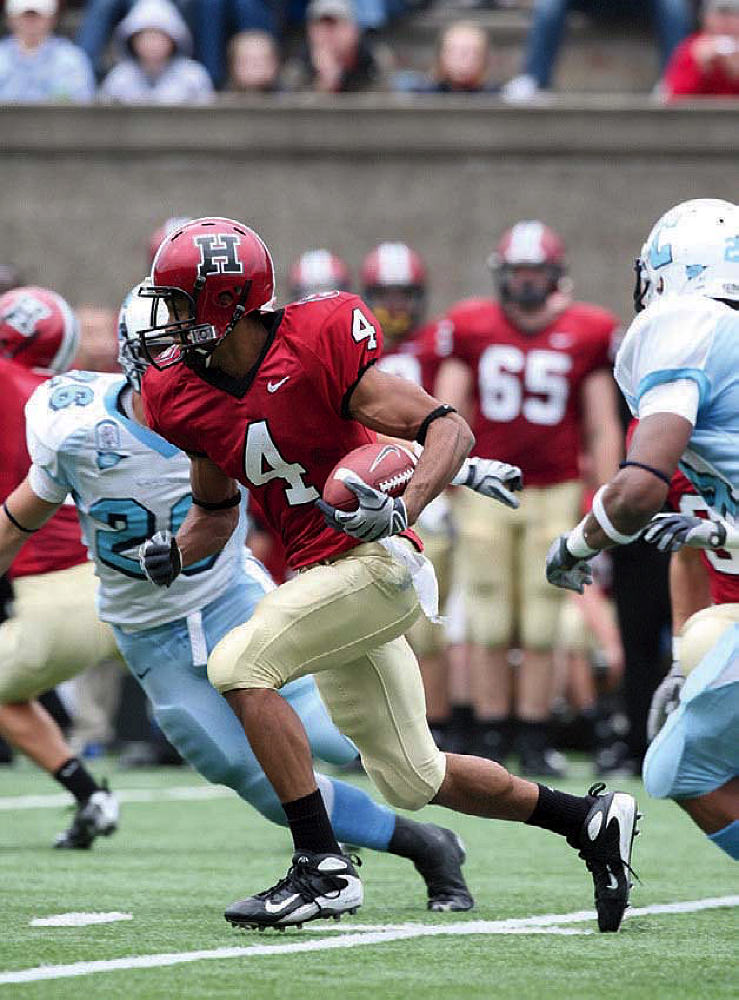 Photograph by David Silverman Photography
Such energy also was evident in the classroom. As if concentrating in economics while playing football was not strenuous enough, Berry also went for a fourth-year master's in computer science. That impressed Thomas Carriero '08, one of his teaching assistants in the seminal Computer Sciences 50. "Back then, it was very rare that there was a varsity athlete in that class," says Carriero, now chief product development officer for Segment, a San Francisco customer-data startup. "It was a very hard-core class, not a class for the faint of heart. During the football season Andrew always did his homework very, very early. He used to joke that he was a great student when he was playing football. He was always on top of things."
At Harvard, in addition to picking off five passes and picking up those two degrees, Berry snared one wife—or perhaps it was vice-versa. In his senior year, he was asked out on a blind date by Brittan Smith '09, the Harvard women's record-holder in the long jump. Two years later they were married. "It was complete dumb luck that I found my better half," he says. "Going to Harvard was the biggest blessing of my life up to that point and then Brittan has been the biggest blessing from that point forward." The Berrys now have two sons, Zion, 2, and Kairo, 1. (Crimson coaches might want to begin recruiting these kids right now.) Smith, who has an M.B.A. from Yale, is now a director at FullStory, a technology start-up.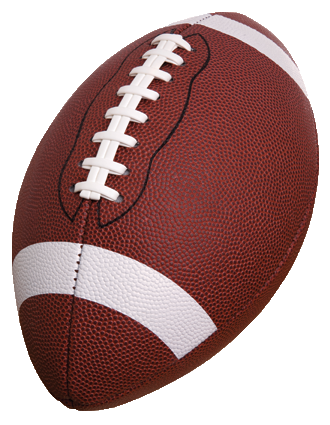 Great (Gridiron) Performances
Missing touchdowns? In a season without games, football correspondent Dick Friedman reprises past Crimson glories: epic plays, players, and records. Online weekly at harvardmagazine.com/topic/Sports
Berry has a formidable, perhaps even Sisyphean, task. The Browns, whose name is usually preceded by the adjective "woeful," have the NFL's longest active playoff drought: 17 seasons. This year Cleveland has hired its seventh head coach in 10 years, Kevin Stefanski, a Penn alumnus. (With all those Ivy Leaguers, the Browns may be the smartest team in the league even if they are not the winningest.) The Browns also have a reputation for being dysfunctional. In recent seasons, in hopes of stanching the bleeding, they have brought in many talented players, most notably quarterback Baker Mayfield and wide receiver Odell Beckham, who have made as many headlines for their antics as for their productivity.
Accordingly, Berry wants to improve the franchise's image as well as its record. "On the field, we've talked about being a quarterback-centric team, one that emphasizes positions that impact the passing game on both sides of the ball," he says. "Organizationally we want to be a progressively minded, data-driven, diverse, and collaborative operation. That's the goal in a nutshell."
"If I were a betting man," says Murphy, "I would bet on Cleveland in the next five years."
How would Andrew Berry, the sharp-eyed talent evaluator, have judged Andrew Berry, decorated Ivy cornerback, as an NFL prospect? "Fringe speed, consistent tackler, but not super strong," he says. "A long shot to make your team or your practice squad. In the end, I was ticketed the right way."  
You might also like
The first in a series of public conversations about Harvard and the legacy of slavery
How to encourage free speech and inquiry on campus
A new play at the A.R.T. provides a modern take on ancient mythologies   
Most popular
Brief life of a formidable anthropologist: 1903-1991
First-years Ngozi Musa and Gabby Thomas help set the pace for track and field.
A negative investment return and annual spending reduce the endowment's value 5.1 percent.
More to explore
A test can identify these productivity-boosting personnel.
Ancient history professor studies coins, ceramics, and Zelda.
Anwar Floyd-Pruitt's wildly profuse art