Montage | Open Book
Open Book: Hiding in a Tick Mattress
Winfred Rembert's escape up a Georgia rail line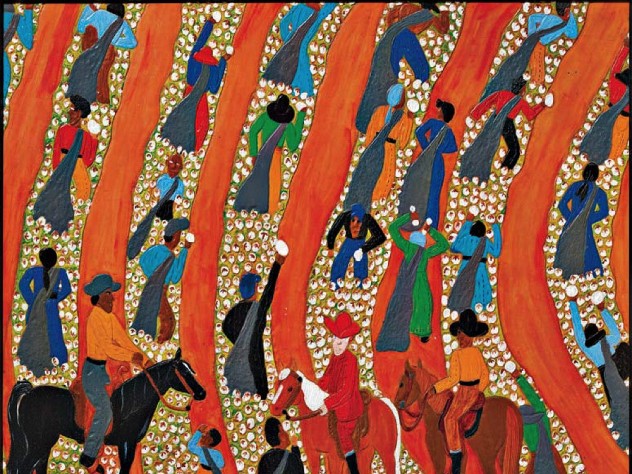 © 2021 Estate of Winfred Rembert / Artists Rights Society (ARS), New York.
© 2021 Estate of Winfred Rembert / Artists Rights Society (ARS), New York.
In 2015, while she was working on The Limits of Blame: Rethinking Punishment and Responsibility (Harvard, 2018), Erin I. Kelly, Ph.D. '95, professor of philosophy at Tufts, interviewed Winfred Rembert at a Connecticut bookstore. His life obviously resonated: he had been arrested after a civil-rights demonstration, nearly lynched, and then survived seven years on a chain gang—experiences that shaped his powerful art. He sought a collaborating writer for an account of his life, and it is now published as Chasing Me to My Grave: An Artist's Memoir of the Jim Crow South (Bloomsbury, $30), "as told to" Kelly, with a foreword by Bryan Stevenson J.D.-M.P.A.'85, LL.D. '15, founder of the Equal Justice Initiative. In its way, the new book has an impact like that of All God's Dangers: The Life of Nate Shaw (1974), by Theodore Rosengarten, Ph.D. '75, the account of a sharecropper and tenant farmer. Both lives embody elements of the recent past that not all Americans have known, or wanted to. From chapter one:
The railroad goes so far— just as far as you can see. It ain't got a crook in it. Those tracks go from Cuthbert [Georgia] up through Dawson and straight on up to Leslie. They start big and they get smaller and smaller the farther away they go. I want to paint a picture of those railroad tracks…about me walking along that lonely railroad by myself, trying to get away from the police. I was sixteen or seventeen years old.…
It was early in the morning, before daylight. I heard car doors shutting, and I struggled to peep out the window. I couldn't see a whole lot, but I could see enough to tell that it was an official's car with the sheriff sign on the side of it.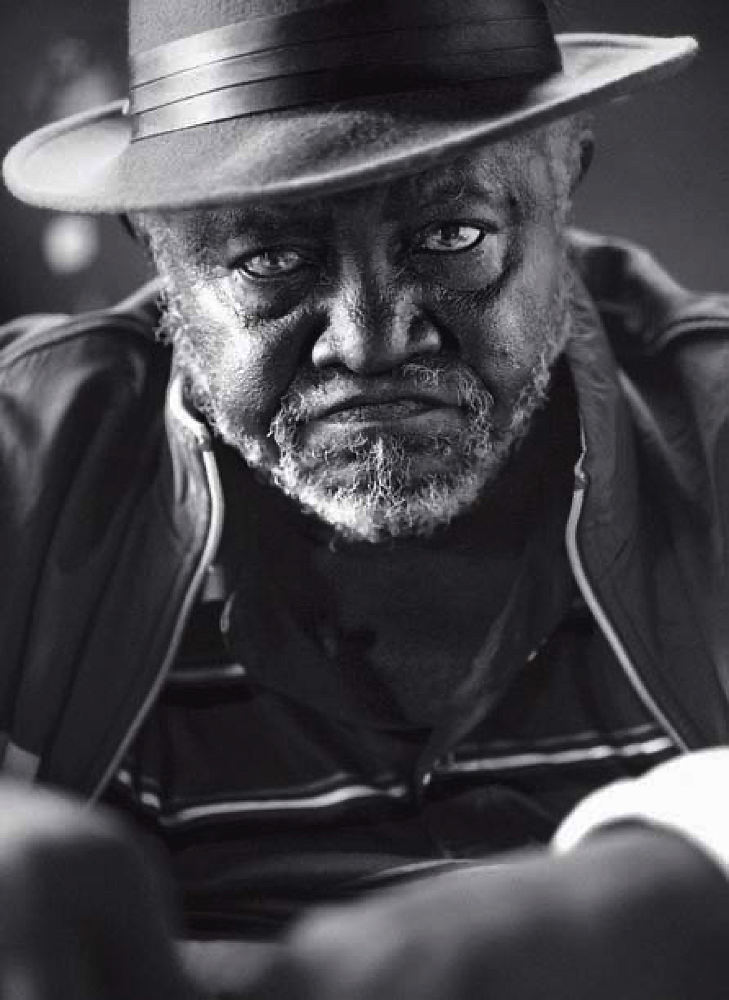 Photograph by Renan Ozturk
They kicked the door in and were calling my name— "Winfred! Winfred! Where are you, boy?"—like I was going to answer them! I thought that was funny…even though I was also scared. I couldn't run out of the house because they were right there. I looked at the hole in the mattress. When Mama would make up the bed, she would stick her hand in that hole and fluff up the mattress.
You know, back in the day, they made mattresses out of cotton. You would stuff cotton into these big sheets, sew them up, and use it as a mattress. It was called a "tick mattress."…
I put my arm in that hole, and when I did that, I tore the mattress. So I jumped inside that cotton, dug in, and pulled the cover all the way over. I was inside that tick mattress. The police were walking around with their flashlights shining. There was no power, since I was living there by myself and I didn't care nothing about no electricity. There were no lights on and that saved me.
As soon as the police left the house, I ran down through the woods to the railroad, half a mile away.…
Now when you're walking the railroad, it looks like you're making no progress. Don't matter how fast you go or how much time has passed. That railroad is right in front of you. I was hoping I could jump the train or something, but no train come along.…It took me all day and part of the night to travel those fortysomething miles.