Sports
Football 2021: Dartmouth 20, Harvard 17
10.29.21
Halloween weekend was an appropriate time for the Harvard football team to continue its two-season Danse Macabre of close and excruciating defeat. This time, at least, the result did not involve overtime or controversy. Thanks to a 25-yard field goal by Connor Davis with 49 seconds to play, Dartmouth squeaked by the Crimson 20-17 on a soggy day at the Stadium. The loss, Harvard's second straight, drops the Crimson to 5-2 overall and 2-2 in the Ivy League. The Big Green, bouncing back from a 19-0 defeat to Columbia, is now 6-1 overall and 3-1 in league play, trailing 4-0 Princeton. The two leaders will face each other on Friday night.
It was another deflating day for Thomas Stephenson Family Coach for Harvard Football Tim Murphy, especially as it came against his lifelong friend, Dartmouth coach Buddy Teevens. "When you get into the meat of our schedule, it's the thinnest of margins," said Murphy in congratulating Teevens. "I thought [Dartmouth quarterback] Derek Kyler had a really outstanding game. He made some really tough, well-covered, clutch throws to put them in position to extend drives."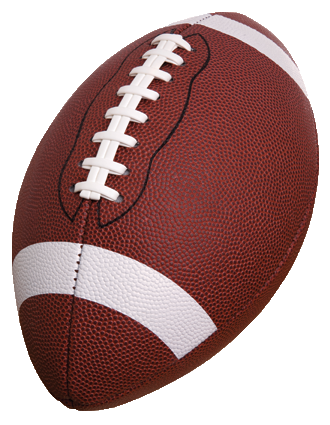 Harvard Football
Sign up for Harvard Magazine's football e-mail and follow the Crimson all season long! Dick Friedman will provide the latest news, game summaries, and insights.
The past week, beginning with the controversial 18-16 five-overtime loss at Princeton, no doubt took a toll. "It will always sting," said Murphy. But characteristically he refused to use it as an excuse. "That's ancient history," he said. "Our kids and coaches were completely focused on the task at hand."
The better team won this game. There was heavy rain at the start, but it slackened enough to make the field and the ball playable if slick. (A fine crowd of more than 14,000 braved the elements.) Dartmouth's two quarterbacks, passing specialist Kyler (20 completions in 27 attempts for 230 yards and a touchdown) and runner Nick Howard (31 yards on nine carries), did not manufacture a ton of points but did control play well enough to win the battles for total yards, 393 to 223, and time of possession, 33:43 to 26:17. In the end, they were able to produce a winning field-goal drive while Harvard's junior Luke Emge—who at the beginning of the fourth quarter had replaced a largely ineffectual Jake Smith (11 for 21 for 82 yards, one touchdown, one interception)—could not. (Smith had been the starter in place of injured sophomore Charlie Dean, whom Murphy announced is out for the season. Star freshman wide receiver Kaedyn Odermann also did not play against Dartmouth.)
As Princeton did the week before, the Big Green effectively bottled up Harvard's star runners, junior Aaron Shampklin (76 yards on 17 carries) and sophomore Aidan Borguet (seven yards on six carries). "We didn't get any type of traction in the run game," said Murphy. "Shamp really busted his butt and I think he did a heroic job of making big plays and trying to move the chains."
The Crimson did have the lead twice. After a scoreless first quarter, Harvard jumped ahead with a really snazzy 81-yard drive, Smith's best of the day. The big play was a 36-yard pass to senior Adam West, a tight end now doing double duty as a wideout. West made the catch despite being tightly covered by Dartmouth's Isaiah Johnson. Five plays later, on third-and-eight from the Big Green nine, Smith flipped over the middle to Shampklin, who bolted into the end zone. Junior Jonah Lipel kicked the extra point. Harvard 7, Dartmouth 0.
But the Big Green immediately responded with a drive of its own, a 75-yarder that culminated when Kyler threw a five-yard scoring pass to Robbie Mangas. Davis converted the extra point. Harvard 7, Dartmouth 7. 
Two minutes and 54 seconds remained in the half. Harvard went three-and-out. Then, a facemask penalty on junior Jon Sot's ensuing punt brought the ball to the Crimson 40. Dartmouth worked the ball to the Harvard 17. On the final play of the half, Davis booted a 34-yard field goal. Dartmouth 10, Harvard 7.
That lead lasted all of ten seconds of playing time. On the opening kickoff of the second half, Crimson's junior return man DeMarkes Stradford took the ball at his 11. He whooshed through a big opening in the middle of the field, then headed to the left sideline where he had an abundance of running room. Stradford—the fastest man on the Harvard squad—set sail all the way to the end zone. Lipel kicked the point. Harvard 14, Dartmouth 10.
But for the rest of the quarter the Crimson offense would give its doughty defense no chance to rest, going three-and-out on three consecutive series. (On the middle series, a Sot punt pinned the Big Green at its one-foot line.) At the end of the period Dartmouth went 80 yards to a score in seven plays, the last one being a 31-yard toss from Howard to Painter Richards-Baker. (Painter Richards-Baker is definitely on the All-Name Team.) Davis again converted. Dartmouth 17, Harvard 14.
At the beginning of the fourth quarter, following a Smith interception, Murphy inserted Emge. At this point Dartmouth had gained 334 yards to Harvard's 96. The move jump-started the Crimson. Harvard drove to the Dartmouth one. But when Borguet was thrown for a loss on third down, the Crimson elected to go for a 22-yard field goal—which Lipel missed. Nevertheless, after the defense held Dartmouth to a three-and-out, Harvard got the ball at its 35 and started right back down the field, reaching the Big Green 14. After the drive stalled, Lipel tried another field goal—and redeemed himself, connecting on a 31-yarder. Harvard 17, Dartmouth 17, with 4:31 remaining in regulation.
But the denouement was the game in microcosm. Dartmouth quarterbacks Kyler and Howard cannily used their receivers to work the ball down to the Harvard eight, allowing Davis to boot a chip-shot 25-yard field goal. Dartmouth 20, Harvard 17. 
With less than a minute left, Emge attempted to effect a miracle, but in eight plays could only accomplish four short completions that left the ball at the Dartmouth 36 with time for one more play. A Hail Mary, perhaps, like the one the Kyler and the Big Green pulled off to overhaul the Crimson in 2019? "With a normal kicker, I would have chucked it [i.e. tried the long pass], but this kid has hit from 60 in practice," said Murphy. So the choice was a 53-yard field-goal attempt. Lipel gave it all the leg he had, but it was out of his range. "From my angle I really thought it was good," said Murphy. Game over.
Going back to 2019, Harvard's last seven losses have been by a total of 32 points. Many of them have featured the same theme: a defense that has had to work too hard and long. On this day the tackling leaders were the usual suspects: junior defensive back James Herring (12), sophomore linebacker Nate Leskovec (10), and senior linebacker/captain Jordan Hill and senior defensive back Andrew Irwin (seven each).
Which way the season goes in November is anybody's guess. Harvard has taken two body blows and the final three games are tough; better than anyone, Murphy is aware of how a string of close losses can feed on itself. There are no breathers, such as Columbia used to be in the days before coach Al Bagnoli revived the program. And Harvard will have to negotiate the final stretch without starting quarterback Dean, who showed much promise in his limited action.
As for this Friday night's showdown between Princeton and Dartmouth, Murphy has an interest. "I know who I'm rooting for," he said, "and that's Buddy Teevens and Dartmouth—for a lot of reasons."
SHAUGHNESSY'S P.S. ON PRINCETON: This from esteemed Boston Globe sportswriter Dan Shaughnessy in Friday's paper: 
"Harvard's graciousness in accepting an overtime defeat against Princeton last week — a loss that resulted from a league-acknowledged officiating error — is stunning in today's world of college football. 
"Globe correspondent Judge Hiller B. Zobel ['53, J.D. '59] reminds us that in 1940, Cornell was able to beat Dartmouth with a 'fifth down' play that resulted in a game-winning touchdown. When Cornell folks viewed game film the next day, they discovered the mistake and offered to forfeit the game. Dartmouth accepted the victory. You listening, Princeton?"
AN UPSETTING CENTENNIAL One hundred years ago, the last weekend of October also was a loser for the Crimson. On October 29, 1921, then-mighty Harvard was shocked 6-0 by the team from tiny Centre College of Danville, Kentucky. A crowd of 45,000 at the Stadium witnessed quarterback Bo McMillin of the Praying Colonels (yes, that was their mascot) score on a 32-yard run in the third quarter, accounting for the game's only points. For many years thereafter, this was considered the biggest upset in football history, given the relative reputations of the schools. Upon further review, the outcome was much like that of Appalachian State's 2007 shocker over Michigan, in that the Praying Colonels had a very good squad led by McMillin, a three-time All-America and future College Football Hall of Famer. No doubt the result also was burnished by the schadenfreude that has accompanied every Crimson defeat for 385 years.
Weekly Roundup
Princeton 34, Cornell 16
Yale 37, Columbia 30
Penn 45, Brown 17
Coming up: On Saturday Harvard travels to New York City to meet Ivy rival Columbia. Kickoff: 1 p.m. The game will be streamed on ESPN+ and broadcast on WRCA 1330 AM, 106.1 FM, 92.9 FM-HD2, and WHRB 95.3 FM. The Lions, like the Crimson, are 5-2 overall and 2-2 in Ivy League play. They boast a surprising 19-0 victory over Dartmouth. In the overall series, which began in 1877, Harvard leads 62-15-1, but Columbia won the most recent game, 17-10 at Lawrence A. Wien Stadium in 2019.
The score by quarters
| | | | | | | | | |
| --- | --- | --- | --- | --- | --- | --- | --- | --- |
| Dartmouth | 0 | 10 | 7 | 3 |   | — |   | 20 |
| Harvard | 0 | 7 | 7 | 3 |   | — |   | 17 |
Attendance: 14,110
THE SEASON SO FAR: follow Dick Friedman's dispatches.
Week one: Harvard 44, Georgetown 9
Week two: Harvard 49, Brown 17
Week three: Harvard 38, Holy Cross 13
Week four: Harvard 24, Cornell 10
Week five: Harvard 30, Lafayette 3
Week six: Princeton 18 Harvard, 16