How Myth and Memoir Intertwine
Elisabeth Sharp McKetta '01 finds truth in the border between fact and fiction.
Elisabeth Sharp McKetta '01 was puzzled in January 1999 when she showed up on the first day of her creative-writing seminar, "Weaving an Autobiography." "It was all women in their 60s, 70s, 80s—and the teacher was 95," she remembers. McKetta, a 19-year-old English concentrator, seemed out of place in the community education class then offered by Radcliffe. "I think we all sort of stared at each other like, which room is the 19-year-old looking for?"
But the women took McKetta in, and the tight-knit group stayed together "semester after semester." For McKetta, the experience became transformative. "I felt kind of initiated by it." When she later left for graduate school at Georgetown, she exchanged letters with her older classmates and took the bus to Cambridge every few months to visit them; when their teacher, Hope Hale Davis, was dying a few years later, McKetta flew in from Los Angeles to be with her.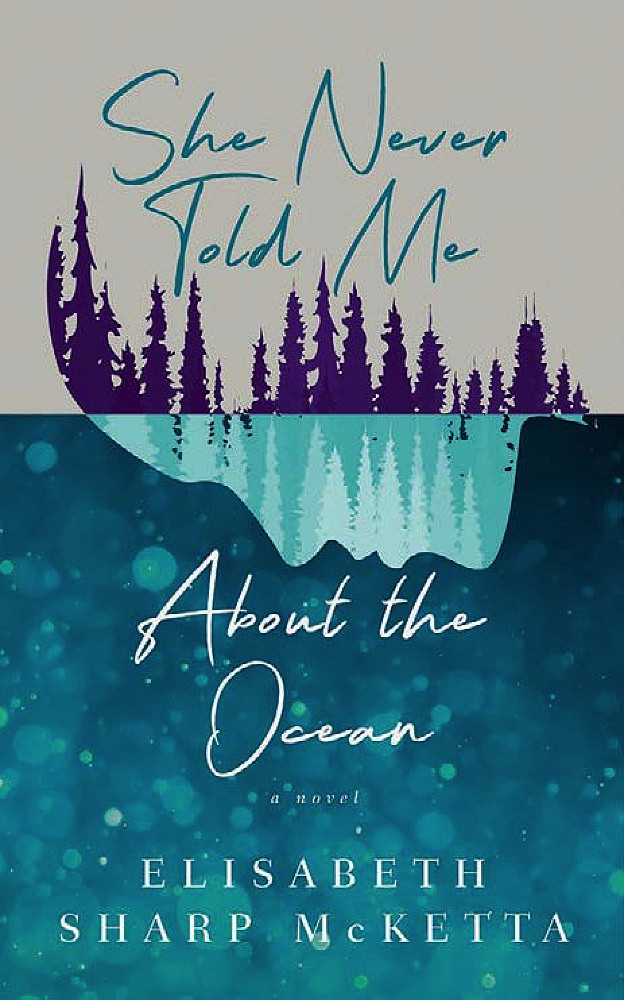 Her experience with the seminar group was more than just emotionally transformative—it yielded revelations about how women write about their own lives, which have guided McKetta's work ever since. Now an author, speaker, and, since 2012, a sought-after writing instructor in the Harvard Extension School, McKetta has written nine books, including collections of poetry and a children's book about Boise (where she and her family lived for several years in a tiny house). Her autobiographical essays—which in many ways lie at the heart of her work—have appeared in numerous literary publications, and her most recent novel, She Never Told Me About the Ocean, was released earlier this year.
Nearly all of these works share a common conceptual root: at Radcliffe, McKetta came to recognize a "holy trinity" of themes uniting the generations of women in the seminar room. "As memoirists, we're dealing with birth, love, and death," she says. "Those are our three stories. Those are the only stories; they encapsulate everything." Digging deeper, McKetta discovered that fairy tales were an excellent resource for memoirists—particularly women: with a nearly universal set of plotlines, lessons, dilemmas, and evolutions, "They help us give structure to otherwise messy life stories," she says. That idea featured in her 2009 dissertation at the University of Texas at Austin, in which she argued that fairy tales offer "protection" for writers, by softening the border between fact and fiction and allowing them to maintain "a veil of myth—approaching the truth but never getting stuck in its confines and garish exposures." In other words, she says, "We have liberties to not tell the exact factual truth."
McKetta's own writing often draws on fairy tales, including She Never Told Me About the Ocean (2021), which juxtaposes contemporary language with images and archetypes of a mythological underworld (one recurring character is Charon, a name borrowed from the ferryman in Greek mythology who carried the souls of the dead into Hades—though in McKetta's book, Charon is a woman). The story follows Sage, who was raised by her grandmother in the place of a distant mother. On her deathbed, the old woman reveals that Sage had a brother who drowned; this sets the girl off on a journey to unravel her mother's secret grief. She moves to Dragon Island—the place where her mother grew up—and apprentices herself to a midwife who teaches her about the island's history and myths, and about Sage's own family.
Just as memoir borrows from myth, says McKetta, myth can also borrow from memoir: embracing that symbiosis, the novel reflects themes from the author's life. Like Sage, for example, McKetta had an exceptionally close relationship with her grandmother—the elder woman's death was a difficult coming-of-age moment for McKetta.
And while McKetta's actual mother, whom she describes as "boisterous" and "joyful," hardly resembles the mother in the book, the two figures share a fear of water. Growing up in Texas, McKetta's family always had a swimming pool, and her mother was "uber, uber, uber cautious about the water, because she had a water story in her past: she was watching her brother and he almost drowned," she explains. That family lore informed the book's central tension between Sage—who is drawn to the water—and her anxious, fearful mother.
At its base, the book is about motherhood and its unbreakable bonds across time and tragedy. McKetta conceived of the idea for it 10 years ago, "about two weeks before my daughter was born," she says. "Even as her almost-mother, I felt really initiated into the great tradition of maternal fear that we always made fun of my mother hideously for."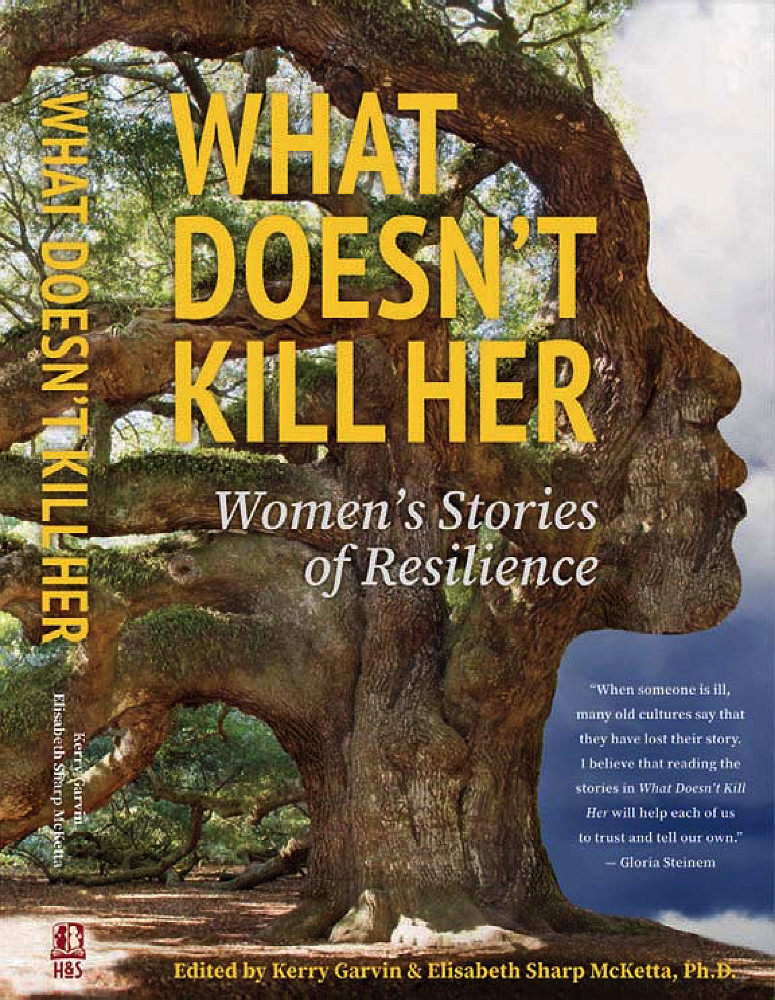 McKetta's other most recent venture draws on similar impulses. What Doesn't Kill Her: Women's Stories of Resilience (2021), is a collection of 60 women's "triumphant survival stories," clustering around themes of abuse, sexual assault, motherhood, and daughterhood. McKetta co-edited the book, which is the debut volume of Harridan and Strumpet Books, a Cambridge-based feminist publishing collective she recently launched with her former research assistant Kerry Garvin, A.L.M. '20. The collective is built on a co-op model, in which authors help edit, design, and market each other's books. "It was just such a beautiful experience to feel that we were like, ferrying all these women's stories," McKetta says of the essay collection. For many of the contributors, it was their first publication.
"Ferrying stories" is a large part of what McKetta sees as her purpose, whether as a writer or teacher or even a parent to her two children, ten and seven, who have begun to spin their own narratives. And in each role, the intersection between fairy tales and autobiography operates in essential ways (among her courses this year at the Extension School is one on "mythic structures"). McKetta's own current writing projects include a middle-grade novel in verse called Ark and Rose Child, White Nights, which explores the fraught experience of sisterhood by adapting the framework of the Arabic folktale collection The Thousand and One Nights. McKetta usually fits her writing in at 5 or 6 a.m., and bribes herself with treats to keep the work going. It's an old trick: as a grad student writing her dissertation, she would reward herself with half-priced student massages; these days, it's coffee and croissants. "As a writer, you have homework for the rest of your life," she says. "While your friends are having martinis in a jazz bar, you're like, 'How does this story end?'"
Published in the print edition of the November-December 2021 issue (Volume 124, Number 2), under the  headline "Myth and Memoir."
You might also like
The first in a series of public conversations about Harvard and the legacy of slavery
How to encourage free speech and inquiry on campus
A new play at the A.R.T. provides a modern take on ancient mythologies   
Most popular
Strong hockey seasons end in the NCAA tournaments.
Andrew Crespo '05 connects the law to real life.
Brief life of a formidable anthropologist: 1903-1991
More to explore
A test can identify these productivity-boosting personnel.
Ancient history professor studies coins, ceramics, and Zelda.
Anwar Floyd-Pruitt's wildly profuse art