Destinations
Listen Up
A new regional music center opens in Groton, Massachusetts.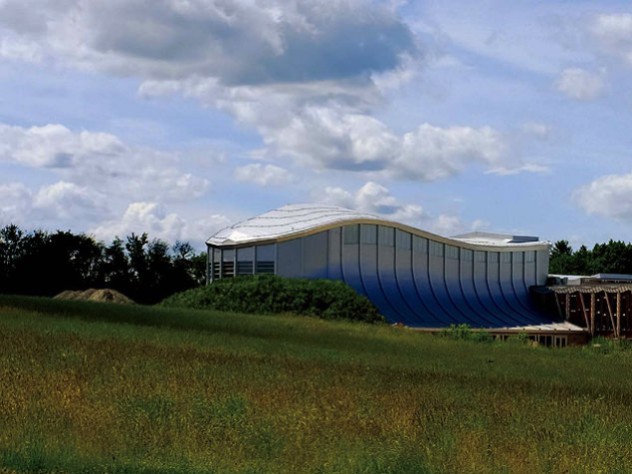 © Photograph courtesy of Epstein Joslin Architects

© Photograph courtesy of Epstein Joslin Architects
On a clear day last March movers hoisted the Steinway & Sons concert grand piano out of a second-story window at Groton's Kalliroscope Gallery and swung it high into the air. The nine-foot-long, 1,000-pound instrument, wrapped and roped for the ride, swayed in the breeze, appearing vulnerable despite its bulk.
Onlookers held a collective breath. Someone rang the building's old church bell, ceremoniously marking the moment. And for artist, gallery owner, and music-lover Paul Matisse '54, who had cared for the piano, hosting chamber concerts there for 36 years, the precarious leave-taking felt especially profound. "It was very moving," he recently recalled. "All the senses were pushed around a little bit, and by the fact that we were now in for a much more exciting time where the piano will be played much more than it ever was before."
The Steinway was deftly lowered to the ground, and then trucked 1.5 miles through the town and up to the sprawling new Groton Hill Music Center, set to open on September 6. In its second life, the piano, donated by Matisse, graces the center's Meadow Hall, a soaring space of curved timbers that seats 300.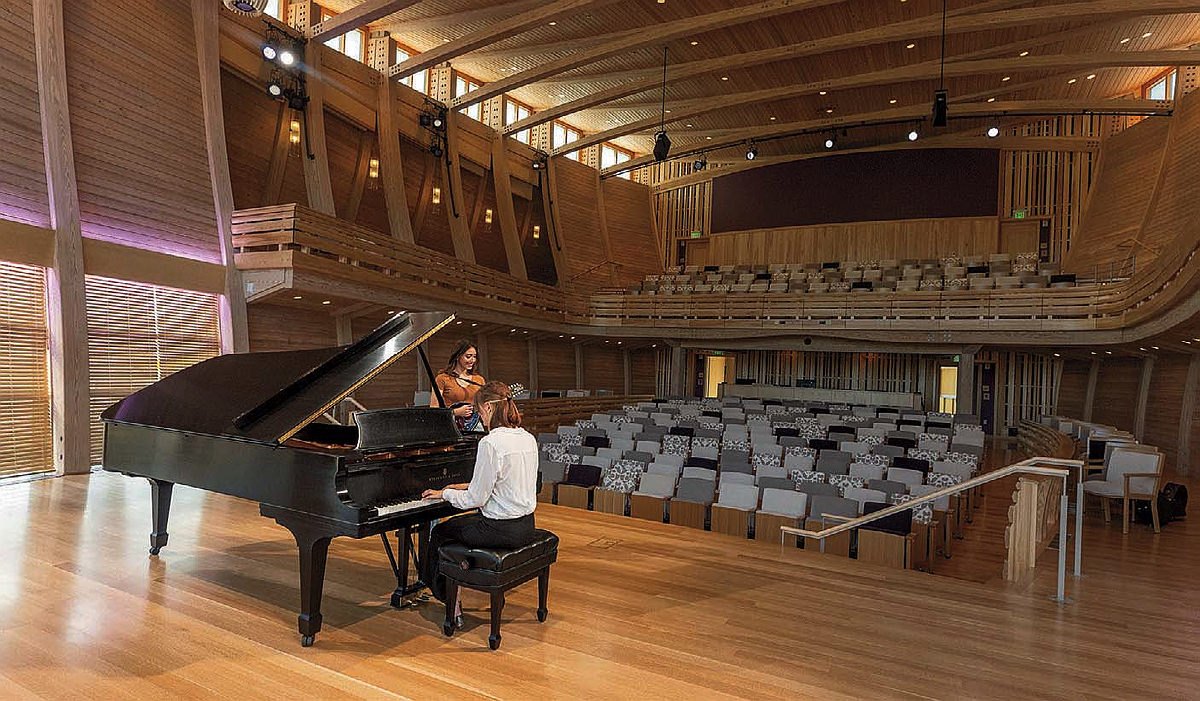 Photograph by Kirsta Davey Photography
The center, about eight years in the making, is the new incarnation of Indian Hill Music (founded in 1985 in nearby Littleton). The nonprofit organization is a professional performance venue and hub of community events and partnerships, as well as a regional music school that serves about 1,200 students of all ages, with 70 instructors. But Groton Hill also promises to be even more than that, through an expanding public mission. A robust year-round line-up of concerts across all music genres, in both Meadow Hall and in a second majestic hall that seats 1,000, begins with the inaugural concert, featuring its in-house Vista Philharmonic Orchestra on October 21. Other events—lectures, seminars, and even future residential workshops—are being planned, along with other types of arts-and-culture gatherings.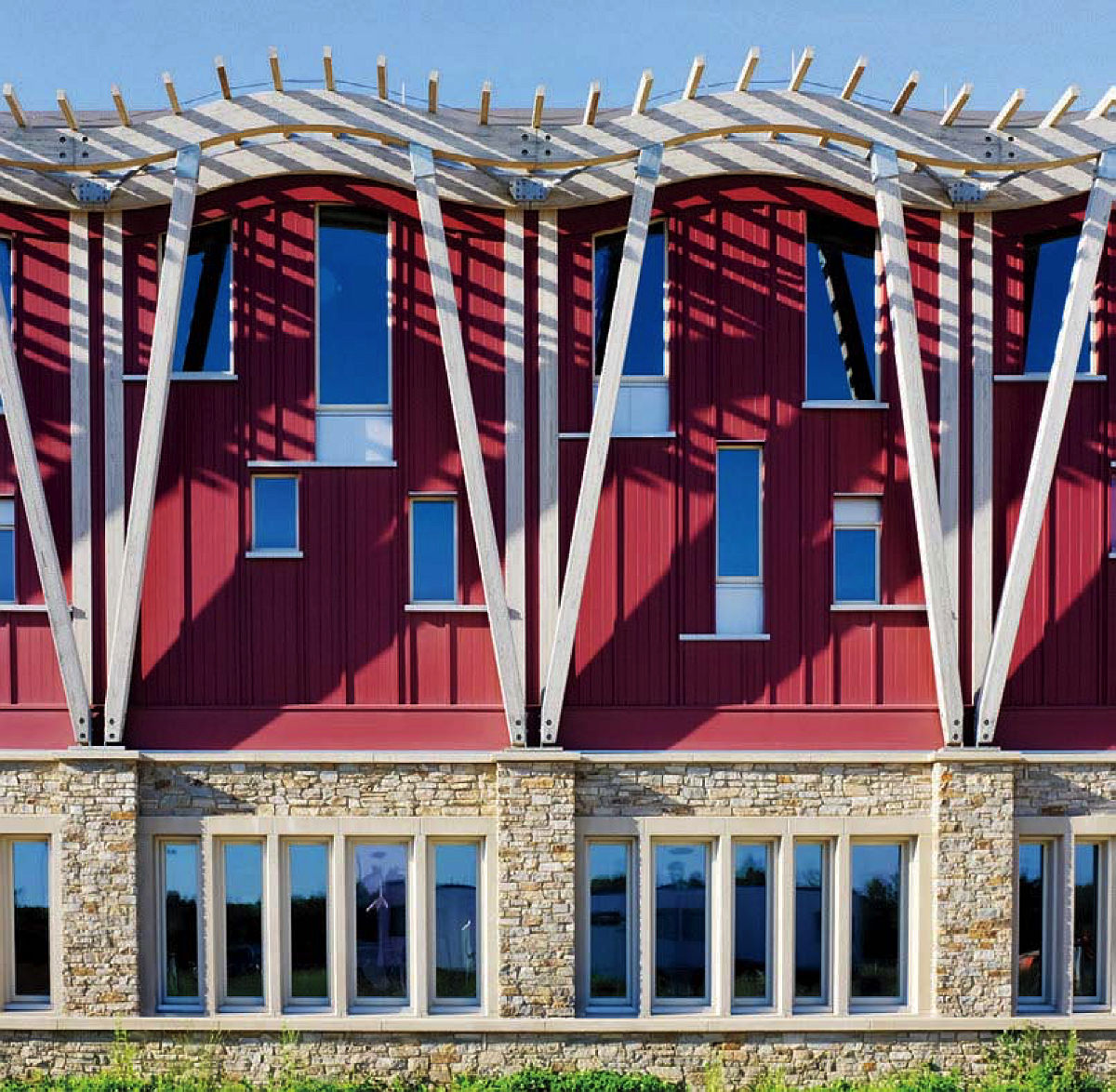 © Photograph courtesy of Epstein Joslin Architects
As everyone settles into this new site, the Groton Hill Music Center is poised to become "a vibrant destination for folks from all over New England to enjoy exceptional musical experiences," says CEO Lisa Fiorentino. "Besides providing the area with a new hub for music, our hope is that Groton Hill will serve as a catalyst for new businesses to open, as well as for increased activity at area restaurants, hotels, retail, and other small businesses in Groton and surrounding communities." The organization is exploring new areas of arts and culture programming, aiming to "energize and excite our patrons," she adds, and build an even stronger sense of a regional community.
The 126,000-square-foot facility, designed by Epstein Joslin Architects, in Cambridge, is essentially three performance venues and a music school connected along a linear configuration of lobbies, café/lounge areas, and teaching studios. Gatherings are encouraged in the airy, open spaces, where there are also intimate corners for impromptu music-making. There's also the full-service Woodland Room restaurant (open during select concert dates), and an expansive outdoor lawn audience seating area akin to Tanglewood (summer home of the Boston Symphony Orchestra in the Berkshires), behind the 1,000-seat concert hall. Architect Alan Joslin points to three driving design principles: delivering the highest-quality music setting, supporting a strong musical community, and engaging all with the surrounding natural landscape.
The center sits on 35 acres and the organization owns another 75 acres of woods, fields, and former agricultural lands. Almost every window of the teaching studios offers a distinct view of nature. In Meadow Hall musicians take the stage backed by a wall of windows, enabling the audience to watch the shifting light and its painterly effects on the open sky and landscape as the music plays. That similar feature is also a highlight of the firm's stunning Shalin Liu Performance Center, in Rockport, where the windows overlook ocean waters and coastline. Joslin says, "We believe in the special magic that comes when you bring music out into the natural world." The quietude, lack of built structures, and open sky are conducive to focus and relaxation: qualities required both to create and appreciate artistry in any form.
Part of the land was once an apple orchard, a fact also integral to the overall design. "We wanted to create a feeling of rootedness in Groton," Joslin continues. "We used a familiar language of materials, wood, timber, stone, metal, and red siding. All those ingredients can be found in the local farmland architecture." From the exterior, the three concert spaces resemble curvaceous circus tents—or billowing barns. In contrast, the balance of the building, colored a rusty barn red, features columns of "springing timbers that branch up like trees of an orchard," Joslin says, providing a trellis-like shading element. Taken together, the forms evoke a sense of a rural village.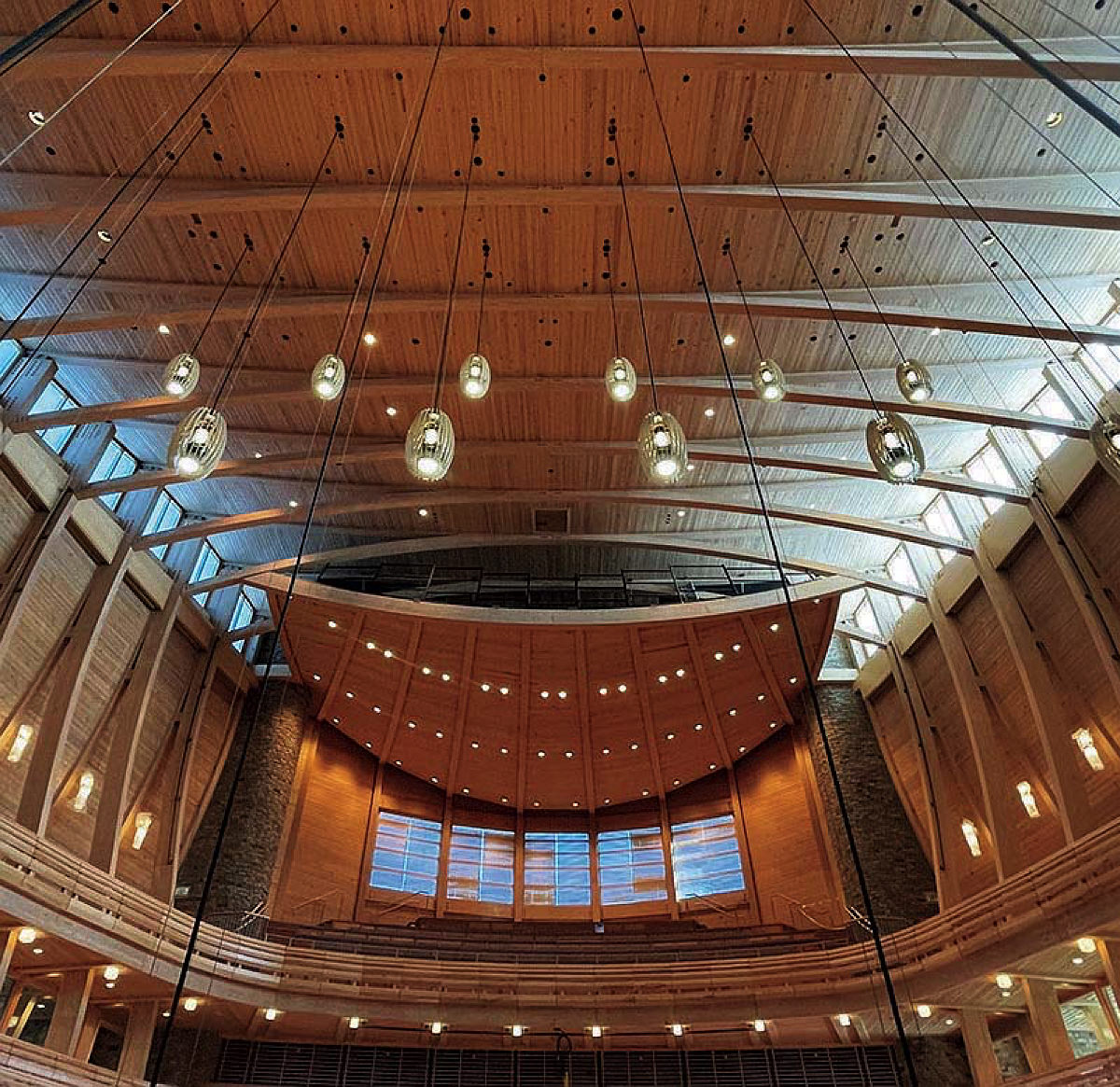 © Photograph courtesy of Epstein Joslin Architects
The interior common and teaching spaces continue this orchard theme, while the performance venues are far more exuberant. There, walls and ceilings are made of large-scaled curved southern pine, a soft-colored, warm wood that gives the place a sense of being embraced. "The geometry and barn-building [motif] were really very much about finding a way to use timber in a lyrical fashion," Joslin explains. "And if you think about a conductor of an orchestra and the movement of the baton, we were looking for creating a space that had that lovely sense of movement and gesture of how a conductor communicates their musical interpretation to the ensemble." In the two concert halls, this lyrical feel is expressed by the soaring arched ceiling and shaped timber of varying widths, but there is also a sense of being cradled. Every precise angle, every material consideration, supports the acoustical aesthetics of the rooms, which were determined in conjunction with Threshold Acoustics of Chicago. "These are world-class performance venues. We have gone all out designing the rooms for the highest levels of acoustic quality," notes Joslin. "This is not your standard school auditorium."
Yet the overall feeling is not technical, or scientific, but emotional, as it should be in a place made for creating and listening closely to sound. For cellist Susan Randazzo, a founder of Indian Hill Music, who also served as executive director from 2001 to 2019, the new school and performance center is in "an incredibly inspiring setting. And there are windows everywhere, windows in every studio." Indeed, each room offers natural light, and the small openings are staggered, almost like notes on a staff.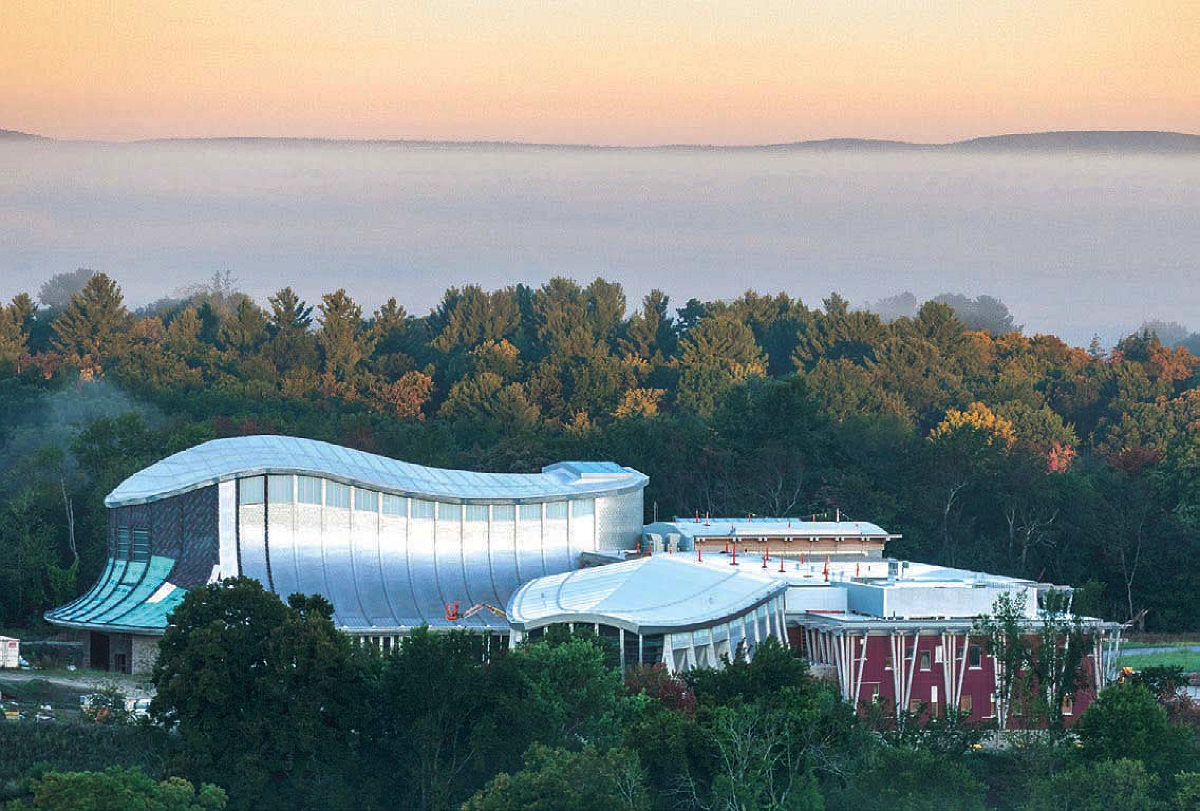 Photograph by Kirsta Davey Photography
The quietude, and the sounds of birds, she says, allow space and time for inward focus and close listening. "To go up on the hill," she says, "and feel this big open space, and feel like the sky is close to you—how could it not be inspirational? And a wonderful setting to sink into?" Randazzo, who is Paul Matisse's partner, and still plays a development role at Groton Hill Music Center, explains the early days of Indian Hill Music. She was among the handful of musicians who "did it on a wing and a prayer, truly. We just said 'We have a vision. We are going to try and make it happen.'" For the first decade they taught and played in a decommissioned elementary school, and then moved into a converted barn in Littleton.
Continuing to grow, drawing people from 79 surrounding communities, meant finding various auxiliary space for the widening ensembles, orchestras, and choruses. Already, the school's chamber concerts were being held at the Kalliroscope Gallery because there was no proper space in the Littleton building for the concert grand piano. Although the school had grown exponentially, Matisse points out, the driving lure of the school "was the relationships among musicians, who lived nearby or more than an hour away, and there was such value in getting all these people together, so they were the helping hands of each other." Randazzo agrees. The founders' vision and values lay in the "idea of creating a place for the community, community first, with musical excellence and education and performances. The words of the mission statement have changed over the years," she adds, "but at heart the organization is the same."
As the doors open to a new season of music in a new space, Randazzo and Matisse will be on hand for the debut concert on October 21 with the Vista Philharmonic Orchestra, led by maestro Bruce Hangen.
"There's no more piano in the gallery," Matisse says, a fact he misses, although he might host other events with local artists. "In the meantime, there's the huge music center up there on the top of the hill across town, and it's just fantastic."
"I can't wait," Randazzo notes, "for it to be alive with music, inside and out."  
Plan a weekend getaway to Groton
The small town of about 11,000 people is a great place for a getaway. Take in a concert or two, walk nature trails during the prime fall foliage season, and dine at any number of excellent restaurants.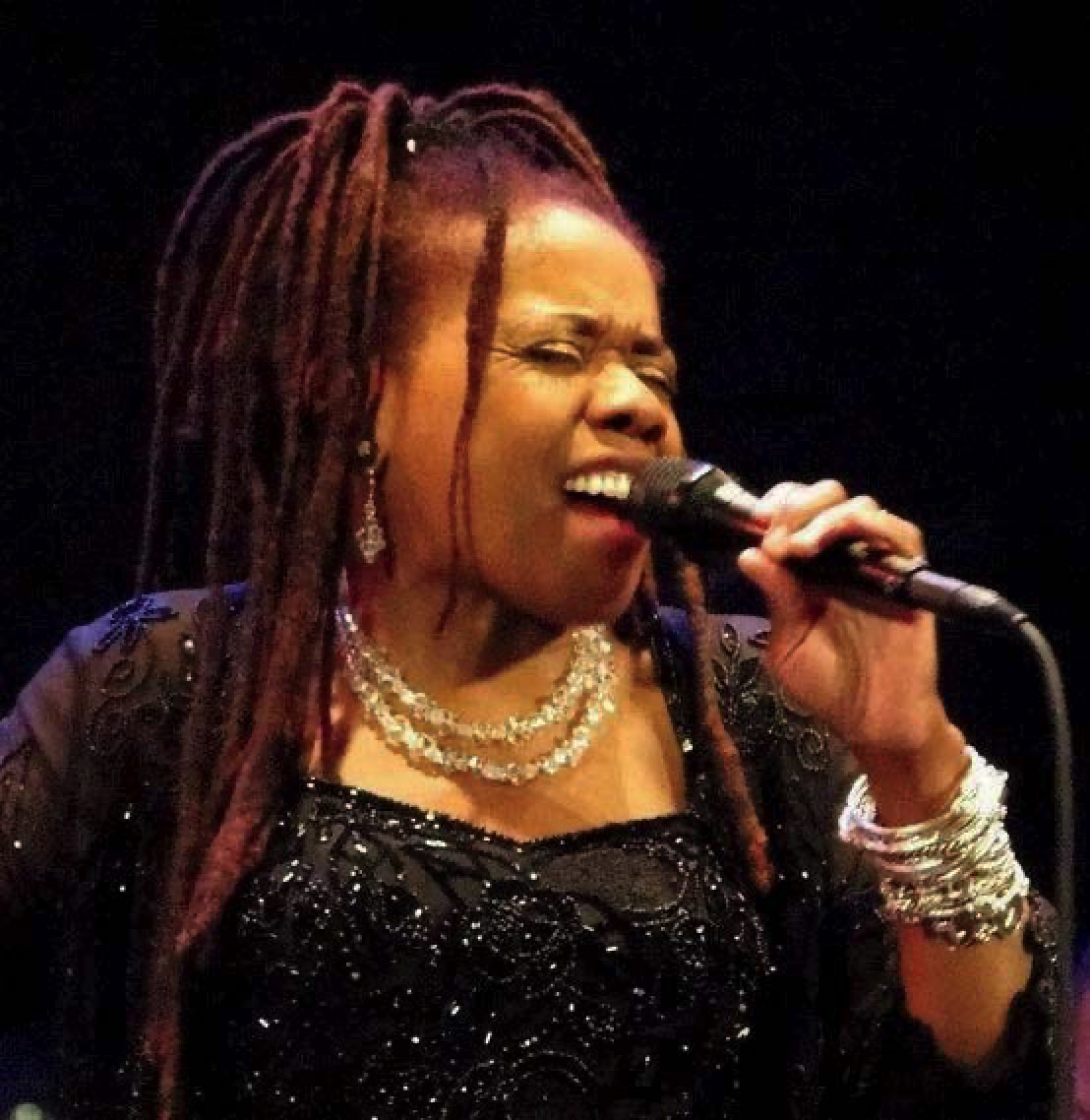 Photograph courtesy of Catherine Russell
Groton Hill Music Center's fall and winter concerts include inaugural performances by the in-house Vista Philharmonic Orchestra (October 21 and 23); Grammy-winning bluegrass band Michael Cleveland and Flamekeeper (November 5); jazz vocalist Catherine Russell (November 12); traditional Irish music leader Seamus Egan (December 2); the groundbreaking saxophonist Miguel Zenon Quartet (December 10); and a program of Christmas classics with the Vista Philharmonic chamber players (December 17).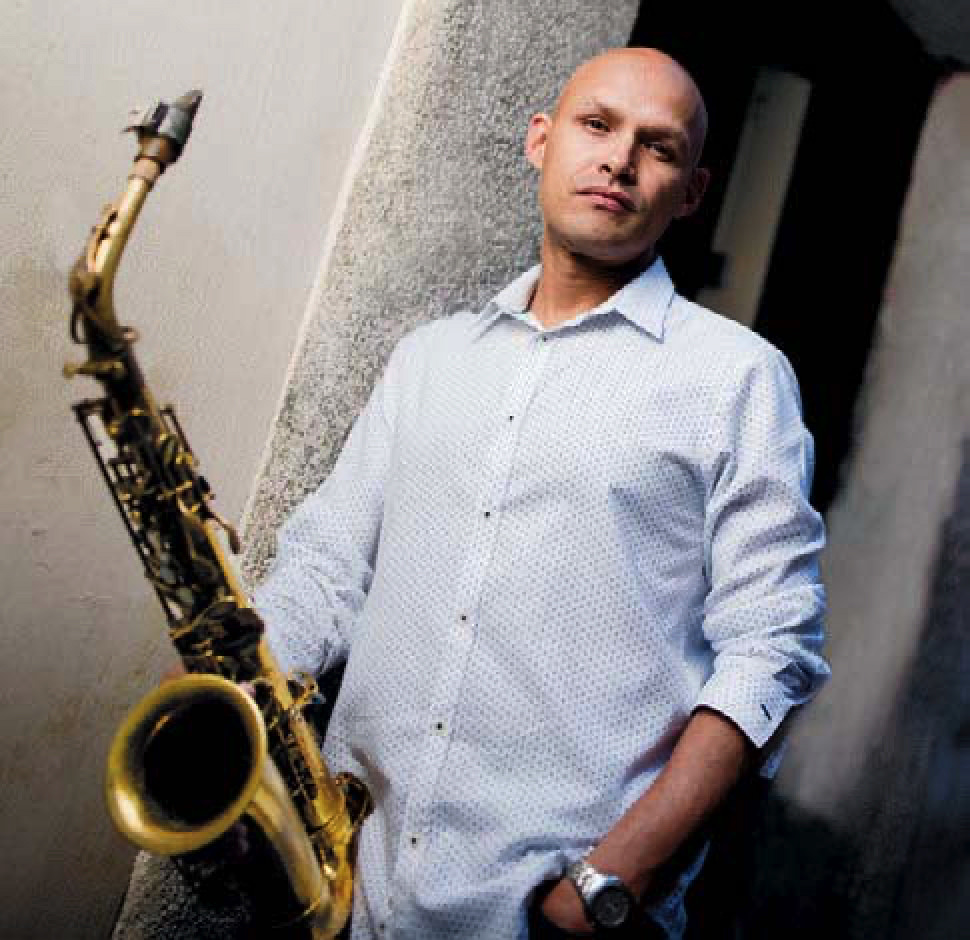 Photograph courtesy of Miguel Zenon
For food and drink, head to Gibbet Hill Grill, set on a 500-acre working farm, or for more intimate surroundings, try the farm-to-table menu at The Herb Lyceum at Gilson's. Forge & Vine, next to The Groton Inn, offers wood-fired oven flatbreads, steaks, seafood, and vegetarian entrées, and if old-time casual comfort food (and homemade ice) appeals, duck into Johnson's Restaurant & Dairy Bar. Concert tickets on sale at grotonhill.org.