Harvard Squared | Curiosities
Bodies in Motion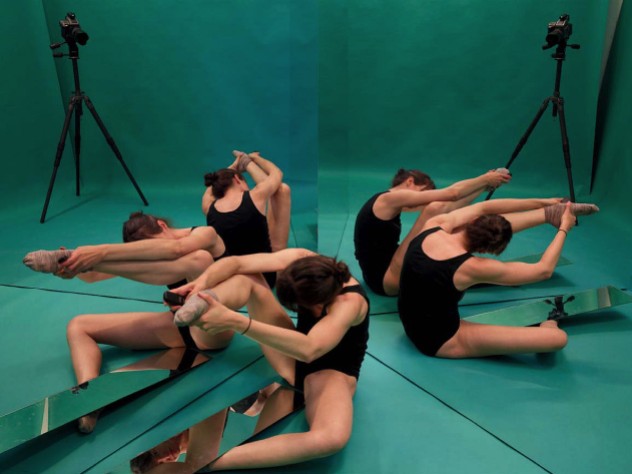 ©Heather Rasmussen/ Courtesy of The Pit, Los Angeles.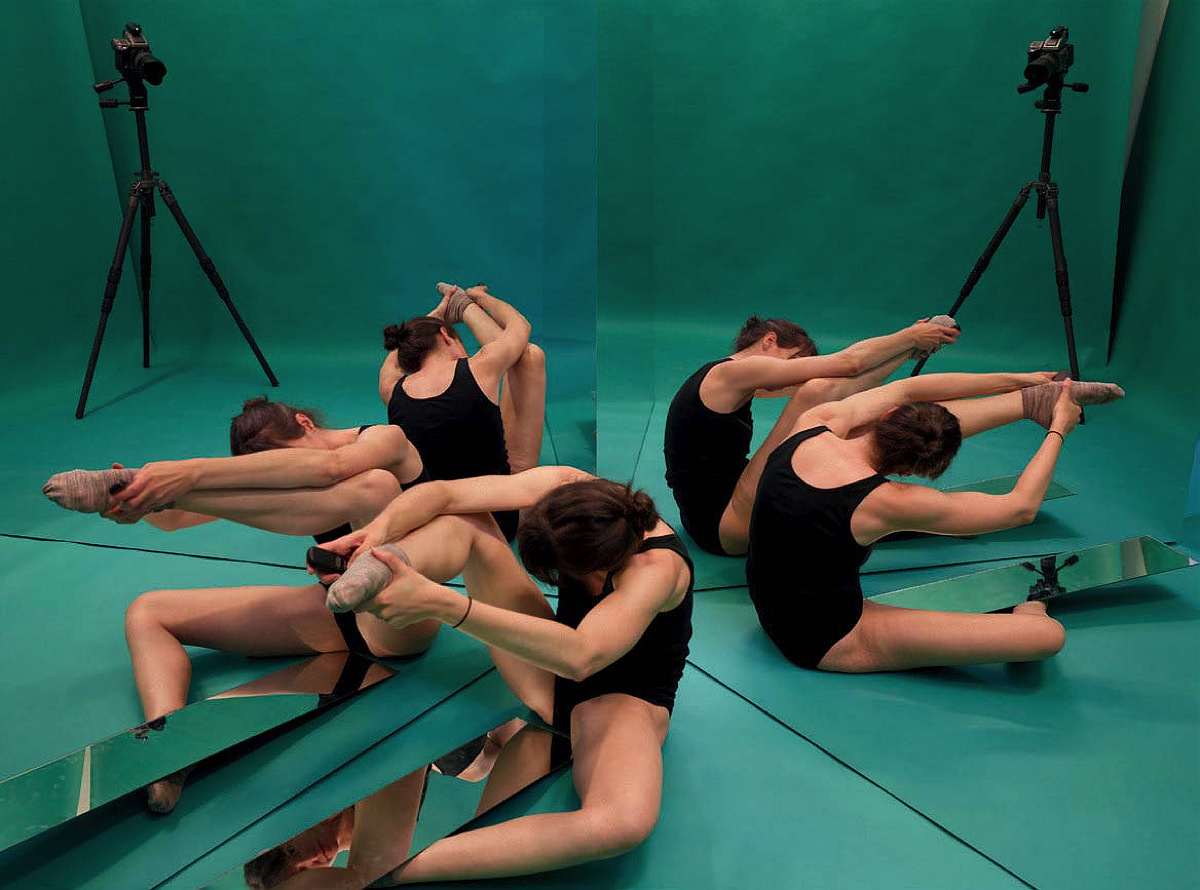 ©Heather Rasmussen/ Courtesy of The Pit, Los Angeles.
Grooving, diving, dancing, and flipping, the bodies caught in gravity-defying motion in New Formations feel breathtakingly alive. The show, at the deCordova Museum and Sculpture Park through March 13, reflects on the aesthetic nature of physicality through contemporary photographs and videos that viewers of almost any age can appreciate.
Take Dara Friedman's video, Dancers (2011). Some 66 people from multiple dance genres joyfully perform free-styling solos on the streets of Miami—snaking around utility poles, cartwheeling through plazas. Walking Monument (1997), by Alicia Framis, captures a crowd of people constructing a "human tower" in Amsterdam honoring those who died in World War II (in place of a statue that had been removed for restoration). The effort put the smallest, barefooted people at the top, held aloft by layers of others using their pillared bodies as support. What's stirring is the degree to which each person, in their own way, is crucial to the endeavor—as are those in the collection of candid snapshots of "human pyramids." Look closely at the faces, at the joy derived from the calisthenic acts that, as the exhibition notes, rely on "the stability, balance, and coordination among multiple people."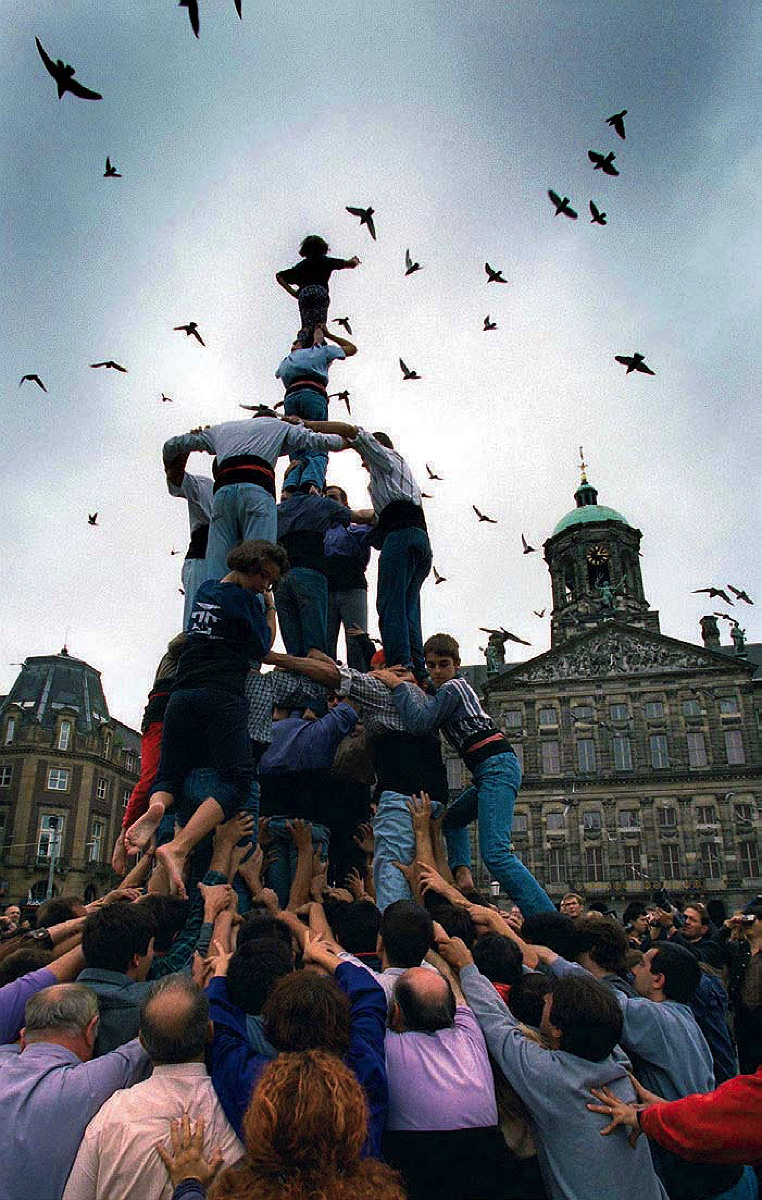 Artist Pelle Cass explores individual athletes primed for action. His sequential images of athletes taken during sporting events are superimposed and arranged together into one large-scale photograph such that, in BU Terrier Invitational, Day One (2018/2022), for example, divers are frozen in dozens of poses on their way to the pool water.  Packed with energy, Cass's work playfully challenges conventional perceptions of time and space while spotlighting physical prowess and performance. Heather Rasmussen's five self-portraits also reflect expectations of perfection. Using mirrors, props, and backdrops—as in the 2021 Photo-multigraph #1 (long mirror and socks on teal)—to startling effect, the former ballerina has refracted parts of her body into elegantly sculptural limbs and torsos, sometimes paired with oddly shaped produce.
Curatorial notes loosely frame New Formations: an exploration of "how we gather and perform through powerful athletics, expressive dance, and collective procession," and how artists render these "popular rituals into aesthetic arenas." But a statement included by Rasmussen seems equally apt. Although some teachers urge dancers to strive for excellence measured by a single peak pose, she notes, "dance is actually about the movement it takes to get to that picture." In that sense, New Formations metaphorically speaks to the life journey itself and inspires viewers to get moving.