Harvard Football: 2023 Season Preview
Celebrating the Crimson's sesquicentennial
After the customary 42-week interlude, Harvard football kicks off its 149th season on Saturday at 1 p.m. at the Stadium when the Crimson faces the University of St. Thomas from St. Paul, Minnesota . The game will be telecast on ESPN+ and broadcast on Bloomberg WRCA 1130 AM/106.1 FM. Here is the 2023 outlook, along with bits and pieces of what has transpired since last November's doleful finish at the Stadium (Yale 19, Harvard 14).
THE ANNIVERSARY. The program is celebrating the 150th anniversary of Harvard football. (This season is the 149th because of the cancellation of competition during 2020 amid the COVID.-19 pandemic) The first game was played on May 11, 1873, when the Crimson beat McGill 3-0. Those who can prove they were in attendance and have their ticket stubs from that day can redeem them for free admission to any future Harvard home game.
THE PROGNOSTICATION. In the 2023 Ivy preseason media poll, Harvard was picked fourth. Yale was chosen to repeat its title, followed by Princeton and Penn. Significantly, all three are set at quarterback (for Harvard's status, see "The Question Marks," below). For what it's worth, in '22 the Crimson was picked to win it all and finished fourth with a 4-3 mark in league play and a 6-4 overall record.
THE COACH. For the 29th season, Tim Murphy, the Stephenson Family head coach for Harvard football, will be on the Crimson sideline. This actually will be his 30th season on the job, counting the wiped-out 2020 campaign. Murphy's overall record in Cambridge is 192-87; his mark in Ivy play is 133-63, and he has won or shared nine titles, the most recent in 2015. Should it occur, Murphy's third league win this year will be his 136th overall, breaking the mark for Ivy coaching victories set by Yale's Carmen Cozza, who won 135 league games during his legendary tenure (1965-96). Murphy's nine Ivy titles leave him one behind Cozza's record 10. "It's not something I've really considered," says Murphy, who will turn 67 on October 9. "I will admit it has flown by."
THE SAD IVY NEWS. Two esteemed opposing coaches unexpectedly will not be facing the Crimson. Last winter Dartmouth's Buddy Teevens suffered catastrophic injuries in a traffic collision and is still recuperating. Teevens, 66, a lifelong friend of Murphy's, is not only one of the nation's most astute football minds but also is a forward thinker concerning safety. We hope and pray for his recovery. And Columbia's 70-year-old Al Bagnoli, who won nine titles at Penn before resuscitating the Lions program, has retired following a heart procedure. In 2023 both schools have elevated assistants to be interim coaches: Sammy McCorkle takes over at Dartmouth and Mark Fabish at Columbia.
THE SLATE. Six games are at home. This may be a mixed blessing: the Crimson was 1-4 last year at the Stadium and 5-0 on the road. Princeton (Oct. 21) and Yale (Nov. 18) are away.
THE MAJOR NEW RULE. The clock no longer will stop after a made first down, except in the final two minutes of each half. The aim is to shorten games, primarily as a safety measure (but also because some of these contests seemed to go on forever).
THE OPENER. Who is St. Thomas (besides being the patron saint of students)? This is another ambitious foe, like San Diego and Merrimack, who seeks to add cachet by playing a game at the Stadium. St. Thomas is a 9,000-student university whose football program is making the jump from Division III to Division I's Football Championship Subdivision, which Harvard and the other Ivies inhabit. So far, the transition has been most successful. Last year the Tommies went 10-1 to win the Pioneer League. In 2023 St. Thomas is 1-1, with a 36-26 win over Black Hills (S.D.) State followed by a 24-0 loss to rugged South Dakota. Junior wide receiver Andrew McElroy is a preseason All-America. Expect a tough tussle. The home-and-home series will conclude with a game in St. Paul in 2029.
THE QUESTION MARKS. For the first time since perhaps that 1873 opener against McGill, Harvard enters a season with no significant experience at either quarterback or running back. "If you say there's no cause for concern, you're not being honest," says Murphy. After a spirited camp battle, the starter at quarterback will be junior Charles Deprima, with sophomore Jaden Craig the backup. "We think they're as talented as any of 10 to 12 we've had during our tenure," says the coach. As to whom they will hand off to, the hope is that one or more will emerge from a group that includes (but may not be limited to) junior Shane McLaughlin, impressive in limited action last year; sophomore power back Isaiah Abbey; and two diminutive runners, sophomore Jordan Harris and freshman Xavier Bascon.
THE MIGHTY THOR. The defensive line will miss the graduated Truman Jones, last year's Ivy defensive player of the year who is now plying his trade for the NFL's Kansas City Chiefs. But two battle-tested seniors return: Nate Leskovec, the 149th captain in school history; and 2022 first-team All-Ivy selection Thor Griffith. Man Mountain Thor has been mentioned on many All-America and award watch lists. But perhaps even more significantly, The Athletic's Bruce Feldman placed him at No. 8 on his Freaks List—a ranking of outsized athleticism. To quote Feldman, "The 6-2, 320-pound powerhouse, who packed on 10 more pounds this offseason thanks to a diet, he says, of 6,000-8,000 calories a day, bench-pressed 225 pounds 45 times and improved his 40-time two-tenths of a second from a year ago, down to 4.95. His 10-yard split is 1.65 to go with a 4.57 pro shuttle time. To put that in perspective, Oklahoma's Jalen Redmond, almost 30 pounds lighter, clocked the fastest time among defensive tackles at this year's NFL combine, going 4.51 in the shuttle."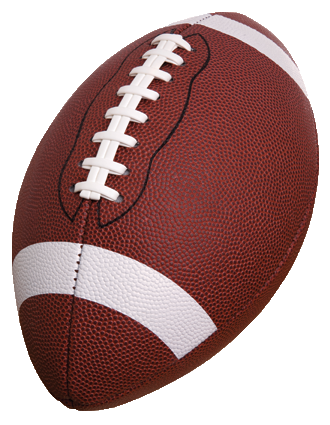 Harvard Football
Sign up for Harvard Magazine's football e-mail and follow the Crimson all season long! Dick Friedman will provide the latest news, game summaries, and insights.
THE GOOD NEWS. The receiving corps is deep and talented—when healthy. Whoever throws the ball can choose from wide receivers including senior Kaedynn Odermann, juniors Ledger Hatch and Scott Woods II, and sophomore Cooper Barkate. Returning at tight end/H-back is first-team All- Ivy selection Tyler Neville, who had 26 catches last season, including four for touchdowns. "Neville's like a blend of Cam Brate ['14] and Anthony Firkser ['17]," says Murphy, invoking two tight ends the Crimson sent to the pros. "He has a chance to play at the next level." More production from Neville would be a welcome development, because often as the tight ends go, so goes the Harvard offense.
THE SCORING STREAK. Harvard's skein of not having been shut out stands at an Ivy record 237 games, going back to the 24-0 loss to Columbia on Sept. 19, 1998.
THE FAMILIAR NAME. The 2023 roster includes Isaiah Kacyvenski Jr. '27. Unlike his Harvard Hall of Fame linebacker dad ('00), the younger version is a safety.
THE LANDSCAPE. We would be remiss not to take this opportunity to remark on the changing world of major college football—a world turned upside down. Consider: In recent weeks the Pac-12 conference has imploded, with UCLA and USC about to shift to the Big Ten, and Stanford and Cal moving to the Atlantic Coast Conference—as far from the Pacific as you can get. (If you're going to fly cross-country to play Boston College, why not just join the Ivy League and play Harvard, Yale, and Princeton? Both schools would be a good fit.) Meanwhile, former NFL star Deion Sanders has taken over as coach at moribund Colorado and rid himself of much of the existing Buffaloes squad (recruited in good faith by the previous regime), bringing in his hand-picked recruits, including his son (and star quarterback) Shedeur. Sanders, who styles himself Coach Prime, already is winning—which means that he has established a new paradigm for his profession. No doubt athletic directors throughout the Football Bowl Subdivision are picking up the phone and barking, "Get me the next Coach Prime!" Thus concludes any pretense that big-time college football exists for educational or character-building purposes.
Through change and through storm, the Ivy League remains a bastion of stability and sanity. But it is hardly immune. New rules permit a student-athlete to transfer schools one time as an undergraduate without having to sit out a year. Thus the Ivy schools are vulnerable to poaching by the major conferences; already Kevin Butler, Princeton's star freshman running back of last season, has decamped for Stanford. No doubt someday there will be intra-Ivy transfers, which threaten to shatter any existing amity. (Those players who have received their degrees can earn another season elsewhere as so-called graduate transfers. Two Crimson mainstays of 2022, offensive lineman Scott Elliott and defensive lineman Anthony Nelson, are leading a renaissance at Duke.)
We admire what Sanders is doing on the field. The Ivy League, however, does not have a Coach Prime and all he represents. Instead, we have prime coaches. We're fine with that.
You might also like
The first in a series of public conversations about Harvard and the legacy of slavery
How to encourage free speech and inquiry on campus
A new play at the A.R.T. provides a modern take on ancient mythologies   
Most popular
Brief life of a formidable anthropologist: 1903-1991
First-years Ngozi Musa and Gabby Thomas help set the pace for track and field.
A negative investment return and annual spending reduce the endowment's value 5.1 percent.
More to explore
A test can identify these productivity-boosting personnel.
Ancient history professor studies coins, ceramics, and Zelda.
Anwar Floyd-Pruitt's wildly profuse art