Academic Freedom—for All
Amid the Israel-Hamas war, some Harvard faculty members raise concerns about freedom of expression.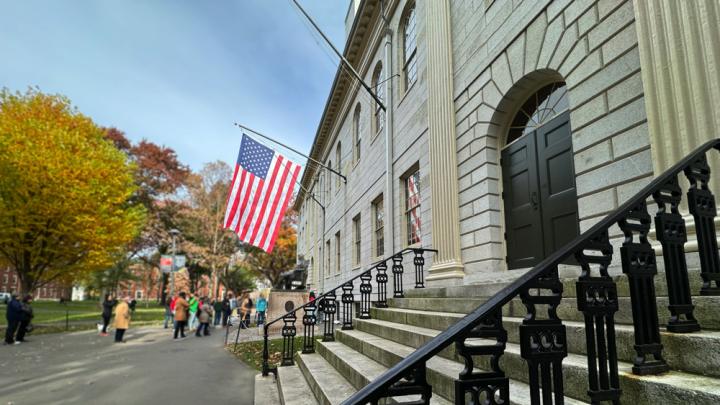 More than 100 Harvard faculty members have signed an open letter criticizing President Claudine Gay's condemnation of the pro-Palestinian phrase "from the river to the sea" and what they identified as an eroding commitment to freedom of expression on campus amid the Israel-Hamas war. Signatories of the letter, which was published on November 13, included longtime faculty members such as former Lowell House faculty dean Diana Eck, Wertham professor of law and psychiatry in society and a prominent scholar of comparative religion.
In an October 27 speech at Harvard Hillel's Shabbat dinner, Gay condemned antisemitism and announced the formation of an advisory group to combat antisemitism at Harvard. After faculty members raised questions about the advisory group and its initiatives at the November 7 Faculty of Arts and Sciences meeting, Gay elaborated on the group's membership and charge in a November 9 message sent to University affiliates, in which she also condemned the pro-Palestinian slogan. The open letter states that the signatories were "profoundly dismayed" by this message and expresses concern over "a model of education in which the meaning of terms once eligible for interpretation is prescribed from above."
University spokesperson Jason Newton confirmed Gay's receipt of the letter but declined to comment.
Since Hamas's October 7 attack on Israel, which killed approximately 1,200 people, some donors have repeatedly called on the University to denounce antisemitism more forcefully. Some faculty said they are concerned that such donor and alumni pressure could lead to restrictions on political speech, including criticisms of the state of Israel, whose bombing and ground invasion of Gaza has killed at least 11,000 people, Gaza's Health Ministry reports. "There has been huge pressure placed on the University by, among others, figures on Wall Street, donors, and politicians, to restrict certain kinds of political expression," said Coolidge professor of history Maya Jasanoff, who did not sign the letter but said she shares its concerns about free speech and open dialogue.
The letter states that the interpretation of the phrase "from the river to the sea, Palestine must be free" deserves "sustained and ongoing inquiry and debate." In her November 9 message, Gay condemned the slogan, which she wrote "[bears] specific historical meanings that to a great many people imply the eradication of Jews from Israel and engender both pain and existential fears within our Jewish community."
Eck—the director of Harvard's Pluralism Project, which studies religious diversity and interfaith relations in the United States—said that the complexity of the phrase's history makes it important to debate in academic settings: "Freedom of expression is essential to the life of a University—without carving out phrases like 'from the river to the sea' as things that need to be condemned." She continued, "Isn't this something that can be discussed: what it has meant, what it continues to mean?"
Other faculty members disagree. "I think it's legitimate to criticize [the phrase]," said Johnstone Family professor of psychology Steven Pinker. "I don't think it should be banned. There are no calls to ban it." Pinker is co-president of the Council on Academic Freedom, which was formed in April to address free-speech concerns on campus. "But as a statement about a set of events within the Harvard campus, which is certainly within the purview of a university president, I think it is within [Gay's] rights to criticize that slogan."
The open letter called on Gay to take several steps in support of academic freedom, including the creation of "an advisory group on Islamophobia and anti-Palestinian and anti-Arab racism" to parallel the initiative on antisemitism. Jasanoff said that calls for such a committee are not meant to divert resources or attention from the antisemitism advisory committee, but to address the simultaneous rise of anti-Muslim and anti-Palestinian sentiment. "We all know that there's been a nationwide documented rise in antisemitic incidents," she said. "We can also see that there's a lot of anti-Arab, anti-Palestinian, and anti-Muslim sentiments swirling around on social media and off—most conspicuously in the doxxing trucks that were in Harvard Square."
Faculty members who signed the letter also called on the antisemitism advisory committee to provide a definition of antisemitism before making recommendations related to freedom of expression—a suggestion made first by Jasanoff at the November 7 Faculty of Arts and Sciences meeting. "I am well aware of Harvard's disgraceful institutional history of antisemitism and have even been on the receiving end of the well-documented global rise in antisemitic abuse," she said at the meeting. "Defining what constitutes 'antisemitism,' however, is a matter of considerable debate."
At the faculty meeting, Jasanoff said that the International Holocaust Remembrance Association "advocates a definition that strongly links antisemitism with criticism of the state of Israel." Other definitions, she continued—such as that provided by the Jerusalem Declaration on Antisemitism—explicitly leave room for debates about Israel and Palestine.
The letter also calls on Gay to avoid "prematurely [sanctioning] students and employees because of their political activity absent specific allegations of wrongdoing," and stated that "those already thusly sanctioned must be reinstated pending a procedurally sound investigation." Winthrop professor of history and of African and African American studies Walter Johnson wrote in an email that the latter statement referred to Elom Tettey-Tamaklo, a proctor who was relieved of his position after appearing in a video of a confrontation at a pro-Palestine protest at Harvard Business School.
The concern about official sanction over political speech is shared by some faculty who didn't sign the letter. The six co-presidents of the Council on Academic Freedom discussed campus academic freedom on November 14, Council co-president and Vuilleumier professor of philosophy Edward Hall wrote in an email. "We are firmly committed to academic freedom for our students—all of them," reads a statement endorsed by the six co-presidents. "As should be obvious, this commitment brooks no 'Palestine exception' for students who harshly attack Israel's policies."
"While those students, and the groups to which they belong, should be ready to face pointed criticism both of their ideas and the words they choose to express them," the statement continues, "they must not fear official sanction."
Pinker said he doesn't believe campus discourse about the war has been particularly stifled. "I think [the letter] is singling out a problem that is not a major part of the threats to free speech at Harvard," he said. "There are attempts of people outside Harvard to expel some student organizations, but the chances that Harvard would do that are very small, and the Council on Academic Freedom would certainly oppose that."
Eck pointed to Harvard Chabad President Rabbi Hirschy Zarchi's call for Harvard to revoke recognition of the Palestine Solidarity Commission as one source of concern. Columbia University, Brandeis University, and George Washington University have banned or suspended pro-Palestine student groups.
In this context, Eck said she feels the threats to speech are significant enough that she made an exception to her disinclination to sign open letters. "Some of my colleagues make a policy of not signing things like this," she said. "I don't very often either, but this one, I felt I needed to sign."
That she and others would do so in this case suggests a perception on campus that, amid the intense debates about the Hamas attack and the war, the stakes are very high. Eck said she believes open and reasoned discussion is the proper way to address these issues on a university campus—and that she is hopeful such debate is possible. "Despite the fact that people do have strong views, I have found it possible to step into a space where people can listen and speak," she said. "This is the ethical challenge of pluralism."
You might also like
Toward another apartment complex on Harvard-owned land
Stepping down after 30 years of University service
Harvard researchers seek to empower individuals to steer their own careers.
Most popular
Brief life of a black radical: 1872-1934
Brief life of a textured artist: 1911-1988
In Agyementi, Ghana, Sangu Delle '10 brings clean water to a village.
More to explore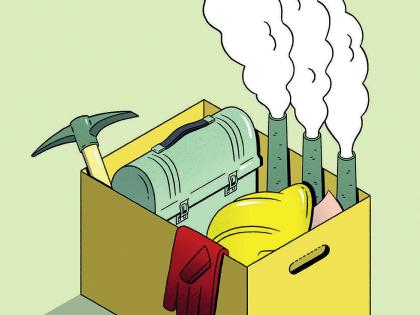 Expect massive job losses in industries associated with fossil fuels. The time to get ready is now.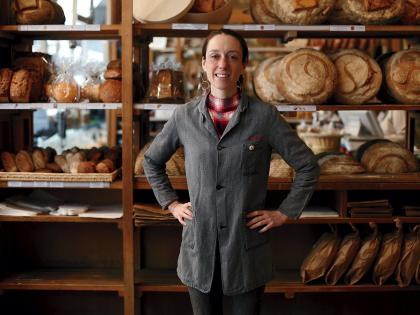 A third-generation French baker on legacy loaves and the "magic" of baking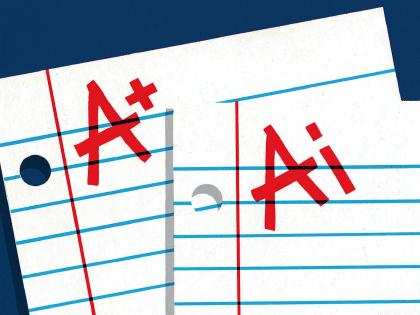 Generative AI can enhance teaching and learning but augurs a shift to oral forms of student assessment.