Reviving Black Classical Music
Pianist Gerry Bryant highlights black composers.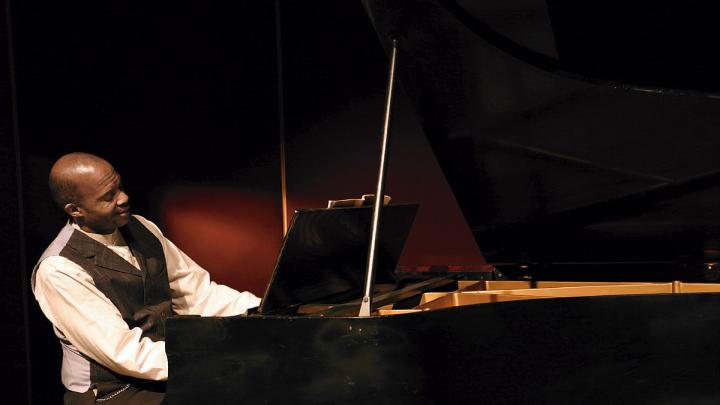 In the mid-1850s, a blind, enslaved boy sat down at his owner's piano in Columbus, Georgia. After mimicking the pieces he'd heard others play, "Blind Tom" Wiggins started composing classical music. A few years later, when Wiggins was eight, his owner began hiring him out to tour the world, showcasing his piano talent, musical memory, and arrangements. His popular concerts and sheet music made him the highest-grossing pianist of the century, but all the money went to his enslaver (or, following abolition, his ward). After Wiggins's death in 1908, his music was largely forgotten.
More than a century later, Gerry Bryant '76 is working to reinvigorate Wiggins's memory. Like Wiggins, Bryant discovered music organically. His grandmother kept an old, beat-up piano in her living room but never played it. Whenever Bryant visited, he'd sit down and figure out some tunes. His parents, noticing his interest and innate talent, found him a piano teacher; his dad took on nighttime janitorial jobs to pay for the lessons. Bryant's poor, black neighborhood of Cleveland was not known as a hotspot of classical music, but he fell in love with the style. He started, he says, with "all the white male composers: Chopin, Tchaikovsky, Rachmaninoff." His teacher wanted him to branch into gospel and jazz, but he could not figure out how to improvise—a necessary skill.
But soon, life forced him to improvise. In ninth grade, his school's guidance counselor encouraged him to apply to A Better Chance, which she described as a program of summer classes at Case Western Reserve University. Once Bryant was admitted, he found out the prize was actually a scholarship to Phillips Academy, an all-boys, mostly white boarding school in Andover, north of Boston. Reluctantly, he attended. But he thrived there, continuing his classical music training and graduating cum laude.
Bryant arrived at Harvard intending to become a concert pianist or an orchestra director. But he still felt drawn to jazz and the challenge of improvisation. "I would go out to clubs and sit in with other musicians who were much, much better" than he was, he says. On campus, he spent a week learning from legendary jazz pianist Les McCann and performed with him at a downtown jazz club. Working with experts finally gave him the confidence and skills to improvise.
After graduating, Bryant wanted to pursue music but decided it was important to obtain a professional degree as a hedge. "I'm a musician, and I'm black," he says. "That's two strikes [against me] in terms of the level of respect that people tend to give to others." By becoming a lawyer, he thought he could be "accorded the respect that I am due." Additionally, in the music industry, there is a long history of black artists getting "ripped off by their managers and agents." Intending to represent himself, he entered the joint J.D.-M.B.A. program at the University of California, Los Angeles.
During those jam-packed four years of graduate study, Bryant started PocketWatch, a five-member jazz band that plays his original compositions. On the rare nights when he wasn't reading for his law and business courses, the group played what Bryant calls "festive, melodic, and uplifting contemporary jazz" at venues around LA. He recognized that his type of music is not "as lucrative as Beyoncé and Taylor Swift," so he continued with his legal career. Bryant spent a few years at a major entertainment law firm before establishing an independent practice to assist musicians, artists, and theater groups. For the last 12 years, he has directed legal and business affairs for Southern California's PBS affiliate.
Law became a career, but music remained Bryant's true passion. He records albums in addition to performing live, but the gigs comprise most of his musical income: his albums barely make money. Nonetheless, he enjoys the production process and has recorded two PocketWatch albums and 10 solo albums (consisting of original pieces, classical arrangements, and restyled covers of modern pop songs). He wants his recorded music to seem natural. "I feel that a lot of the digital technology and recording is really cheating," he says. With post-production manipulation, he thinks anyone can step into a studio and sound good. He tries to edit his tracks as little as possible.
Though Bryant technically creates jazz music with his group and classical music solo, his styles tend to blend together. He describes his compositions as a "Third Stream" fusion between the two genres, and as rhapsodic: "free in structure, suggestive of improvisation, and highly emotional." When recording solo, he enjoys reimagining popular songs by "staying true to the original melody but giving it a completely different harmonic and rhythmic underpinning to make it uniquely my own." The songs are often unrecognizable as covers until the hook comes in. He has recorded a blues "Jingle Bells," a jazz "California Gurls," and a balladic "Lovely Day."
Music is collaborative for Bryant. While recording albums with PocketWatch, he prefers to have all of his bandmates in the same room rather than separate soundproof recording chambers. "We can look at each other and feed off each other," he says. "That's what music, and jazz in particular, is all about." When Bryant plays with his group, he bobs his head and shoulders, looks around at his bandmates, and smiles as the music moves him. He often closes his eyes, "letting my imagination take over and simply envisioning my fingers playing the right notes on the keys," he says. "I apparently frequently look skyward, as if I'm searching for inspiration to come to me from above."
Playing with others doesn't just make the music sound better, Bryant believes; it makes him better. At the piano, his "timing, for whatever reason…often speeds up," he says. "It may not be noticeable to the listener, but…toward the end of the piece, I'm playing a whole lot faster than the beginning." When he performs with PocketWatch, his drummer keeps him in line, often with just a glance that says, "Gerry, I will not let you speed up—I am locked in."

For his most recent solo classical album, "The Composers," released in January, Bryant revived songs from "Blind Tom" and another black artist, Florence Price. "Throughout my career, I hadn't known about the existence of a whole lot of these black composers," he says. "And that's sad, especially because I'm black, and I'm 'Mister Classical Music.'" If he didn't know about them, he wonders, who did?
After seeing the artists' names in an online encyclopedia, Bryant dug through university depositories to find their sheet music. In the studio, he brought those papers to life. The rise and fall in the songs' tempos and volumes make the compositions sound like they're dancing—a ballerina bending, spinning, and leaping. On some tracks, Bryant duets with a violinist, and the two instruments take turns carrying the melody. He is now recording the second volume of this series. He says he looks forward to helping black composers "finally get some of the recognition that they have so long been due." Thanks to Bryant's joyful playing, these once-forgotten songs can delight audiences anew.  
You might also like
Genetic analysis reveals a culture enriched from both sides of the Danube.
Harvard researchers illuminate a longstanding epidemiological connection. 
Harvard's Faculty of Arts and Sciences broaches two tough topics.
Most popular
Professors' humble beginnings, concentration choices, and a mini history of Harvard and Radcliffe presidents
Brief life of a feisty mountaineer: 1859-1925
Realizing the full potential of black employees
More to explore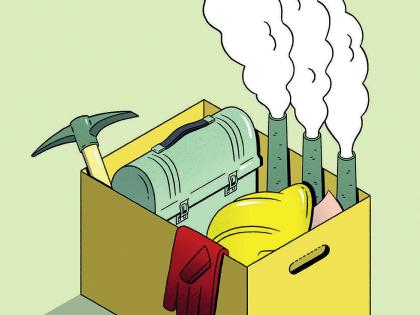 Expect massive job losses in industries associated with fossil fuels. The time to get ready is now.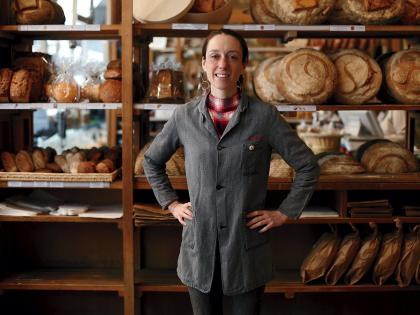 A third-generation French baker on legacy loaves and the "magic" of baking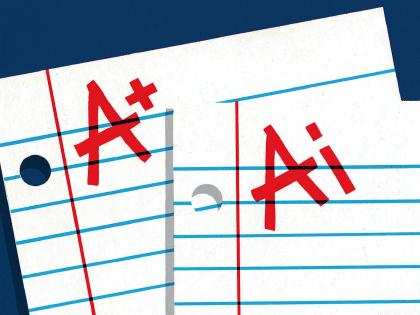 Generative AI can enhance teaching and learning but augurs a shift to oral forms of student assessment.