News
Charles Lieber Named University Professor
7.20.17
Photograph by Rose Lincoln/Harvard Public Affairs and Communications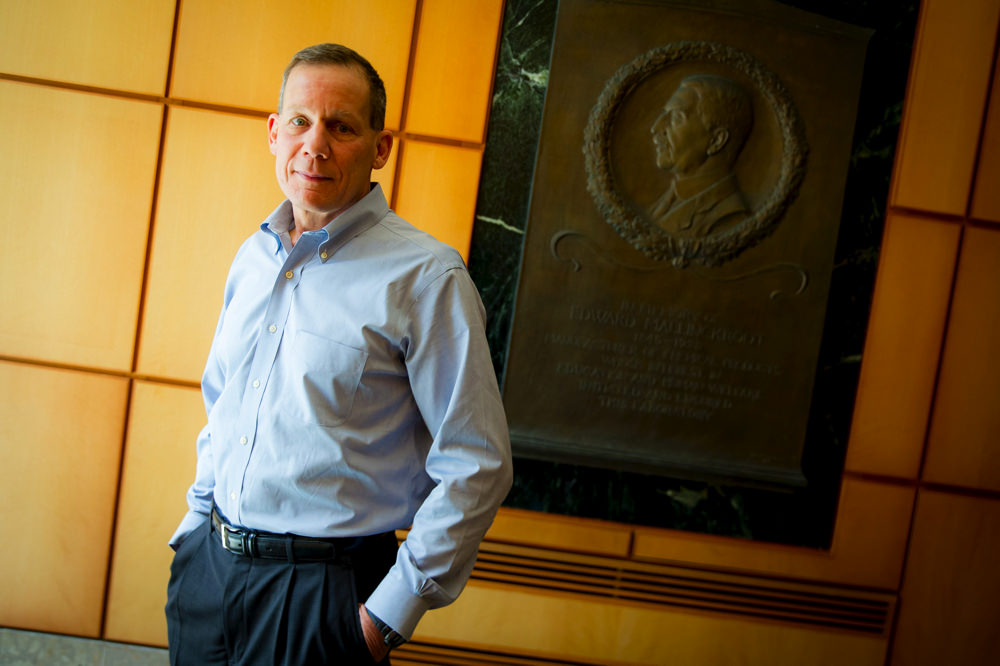 Photograph by Rose Lincoln/Harvard Public Affairs and Communications
Chemist Charles M. Lieber, a pioneer in the creation of bio-compatible electronics, has been named the inaugural Friedman University Professor, a new position endowed by Joshua Friedman '76, M.B.A. '80, J.D. '82, and Beth Friedman. University Professors hold the highest faculty rank at Harvard, reflecting the eminence of their scholarship. They are free to teach and conduct research in any University school. 
Lieber has made stunning advances in electronics, devising—as long ago as 2001—nanoscale logic circuits just a few atoms wide that would self-assemble when poured as liquid [4] onto a pre-engineered surface.
He has continued to lead the way in developing nanoscale biological interfaces, initially with nanowires so sensitive that they could function as sensors in the brain [5]. In 2010, he developed a virus-sized transistor [6] similar in size to intra-cellular organelles that can penetrate cell membranes and probe their interiors without disrupting function. And he has taken each of those discoveries a step closer to the reality of a biological computing interface—think man and machine—with the development of syringe-injectable mesh nanoelectronics that can integrate into neural networks.