News
Hillary Clinton to Receive Radcliffe Medal
3.8.18
Photograph courtesy of the Radcliffe Institute for Advanced Study, Harvard University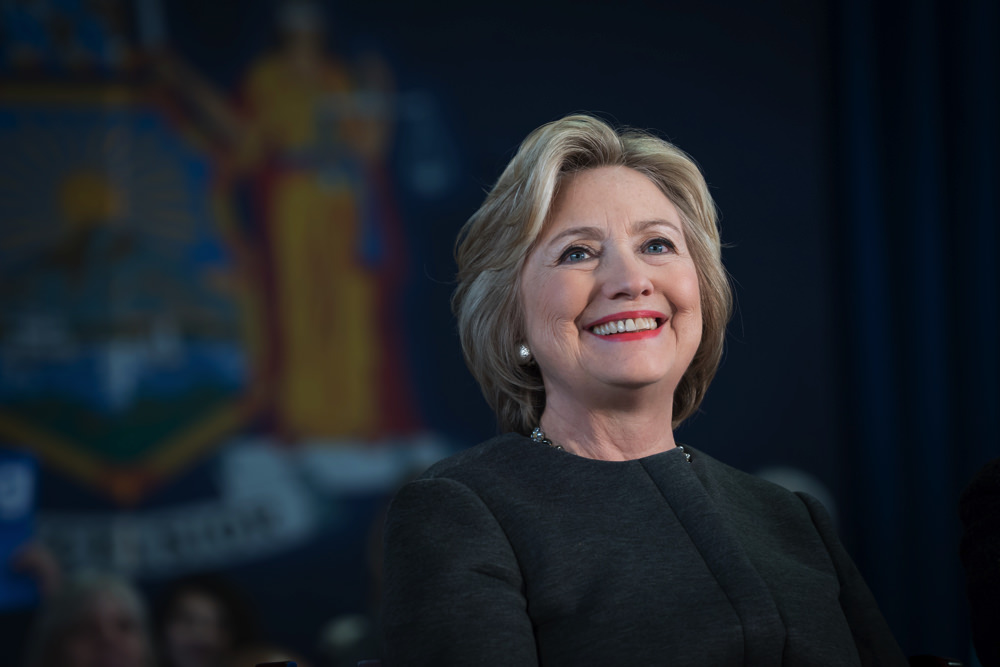 Photograph courtesy of the Radcliffe Institute for Advanced Study, Harvard University
Former Secretary of State Hillary Rodham Clinton will receive the Radcliffe Medal during the Radcliffe Day luncheon on May 25. Another former secretary of state—Madeleine Albright, the 2001 Radcliffe Medalist—will deliver a personal tribute, followed by a generation-bridging keynote conversation with Massachusetts attorney general Maura Healey '92. 
"Hillary Clinton's life and career are an inspiration to people around the world," said dean of the Radcliffe Institute for Advanced Study Lizbeth Cohen in announcing the award. "We commend Secretary Clinton for her accomplishments in the public sphere as a champion for human rights and the welfare of all, as a skilled legislator, and as an advocate of American leadership to create a world in which states—to quote Secretary Clinton—'have clear incentives to cooperate and live up to their responsibilities, as well as strong disincentives to…sow discord and division.' We salute her commitment to a life of public service and the resilience it takes to live and work in the public eye."
In line with the honor to Clinton, Nicholas Burns, Goodman Family professor of the practice of diplomacy and international relations at Harvard Kennedy School, will open the Radcliffe Day program by moderating a panel discussion titled "Toward a New Global Architecure? America's Role in a Changing World." The panel will include insights from foreign policy experts Michèle Flournoy '83, a former undersecretary of defense; Washington Post columnist David Ignatius '72; political scientist Anne-Marie Slaughter, J.D. '85, who served in the State Department under Clinton; and Kirkpatrick professor of the practice of international affairs Meghan O'Sullivan [4].  
The Radcliffe Institute awards the Radcliffe Medal annually to "an individual who has had a transformative impact on society." Previous honorees include associate justice of the Supreme Court Ruth Bader Ginsburg [5], LL.D. '11, former Federal Reserve chair Janet Yellen [6], and former U.S. senator Elizabeth Dole, M.A.T. '60, J.D. '65.