Sports
Football 2019: Princeton 30, Harvard 24
10.27.19
During this decade Harvard and Princeton have played some rousing football games, usually won by the Tigers. Saturday at Princeton Stadium saw another one, with the usual result. Just as it had in 2018, the contest came down to a last-ditch Crimson onside kick that Princeton covered to seal the victory. Last year the final score was 29-21. This year it was 30-24, but nobody on the disappointed Harvard side would equate the two-point improvement with progress.
The loss dropped Harvard to 4-2 overall and 2-1 in the Ivy League, where it shares third place with Yale. For the defending Ivy champion Tigers, the win was the sixteenth straight. Princeton is 6-0 overall and 3-0 in the Ivy League, and tied for first place with similarly unbeaten Dartmouth. The Tigers' victory also was their third straight over the Crimson.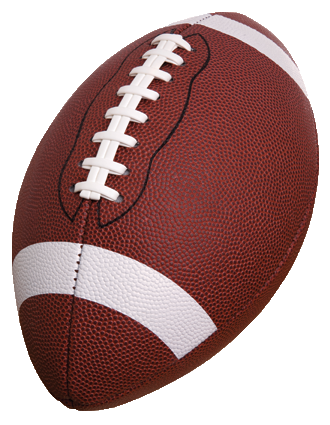 Harvard Football
Sign up for Harvard Magazine's football e-mail [4] and follow the Crimson all season long! Dick Friedman will provide the latest news, game summaries, and insights.
This was an action-filled game, filled with spectacular catches, breakaway runs, and more blocked kicks than you often see in a whole season. As in 2018, Harvard went toe-to-toe with its favored foe, even winning the possession battle 33:36 to 25:59. (That seemingly was a prerequisite for victory, because when Harvard had the ball it meant that Princeton's quick-striking offense did not.)  But Harvard could not overcome three interceptions made by the Tigers' opportunistic and sure-handed corps of linebackers and defensive backs. Each pick led to Princeton points. In the end, that was the difference.
Harvard coach Tim Murphy had a terse summation. "Hell of a game," he said. "The team that made the least mistakes won."
For the second week in a row, Harvard was playing without injured Wesley Ogsbury, its senior captain and best defensive back. Accordingly, Princeton wasted no time testing the Crimson pass coverage. On the Tigers' first play, from their 35-yard line, quarterback Kevin Davidson connected with wideout Jacob Birmelin for a 41-yard gain. After two rushes by Collin Eaddy, Davidson threw to wideout Dylan Classi, who fended off Harvard junior defensive back Isaiah Wingfield to make the catch in the end zone. Tavish Rice kicked the extra point. Princeton 7, Harvard 0, with 3:10 gone. This was the fifth time in six games this season that the Crimson's opponent had scored on its first possession.
On the second play of Harvard's ensuing possession, Crimson junior quarterback Jake Smith dropped back and threw a bullet to his right. Tigers linebacker Jeremiah Tyler was there, just waiting for it. Tyler plucked the ball and returned it to the Crimson 16. On the Tigers' possession, Harvard at least kept Princeton out of the end zone when Wingfield sacked Davidson to force a field goal. Rice delivered a career-long 46-yarder. Princeton 10, Harvard 0.
There was no letup. When on their next possession the Tigers drove from their 34 to the Crimson 10, this was beginning to shape up as the most inhospitable stay for a visitor since the British skirmished with General George Washington's forces at the Battle of Princeton in 1777. But sophomore defensive lineman Truman Jones blocked Rice's 28-yard field-goal attempt. Given all that had happened, Harvard was fortunate to get out of the first period only 10 points down.
The second period was all Crimson. On Harvard's first possession Smith led a six-play, 66-yard drive that featured a 33-yard run by junior back Devin Darrington that got the Crimson into Princeton territory. From the 26, Smith dropped back, ran away from the rush, and fired a pass to junior tight end Ryan Reagan at the three. On the next play, Darrington took a pitch from Smith and walked into the end zone. Senior Jake McIntyre kicked the extra point. Princeton 10, Harvard 7.
Now there was bounce in Smith's step. He led the Crimson on a 44-yard drive to set up a McIntyre field-goal attempt to forge a tie. But it was Princeton's turn to block a kick, with defensive lineman Joey DeMarco getting the honors.
The game settled down, giving every indication that the Tigers would go to the locker room nursing their three-point lead. With 1:34 left, Harvard got the ball on its 21—a long way from scoring territory. On third and four, Smith fired to Jack Cook on the right. The senior wideout caught the ball near the sideline, executed a smart left face, then started running as if he were turbocharged, passing Tyler and every other defender on his way to the house. McIntyre kicked the point. Stunningly, at halftime it was Harvard 14, Princeton 10.
When the third quarter began, the Tigers made two assaults. Both were repulsed by the bend-but-don't-break Crimson defense. The second time, on fourth-and-one at the Harvard 24, Eaddy was stopped by Harvard sophomore defensive lineman Anthony Nelson. Then came the sequence that changed the game. On the first play after Harvard took over, Smith was intercepted by linebacker Daniel Beard at the Crimson 31. On the next play Davidson hooked up with Eaddy for a touchdown. Harvard sophomore defensive lineman Jacob Sykes blocked Rice's extra-point attempt—the Crimson's seventh block of a kick this season. Princeton 16, Harvard 14.
It got worse. On the Tigers' next drive, Eaddy bolted through a huge hole created by Princeton's left-side offensive linemen for 47 yards to the Crimson 28. Two plays later, Davidson hit Classi at the Harvard 1. Eaddy scored on the next play. This time Rice's point after was good. Princeton 23, Harvard 14.
During the past two seasons, one of the hallmarks of Harvard's play has been resilience. Even when behind, the Crimson is never out of a game. Thus it was on Saturday. Smith engineered an eight-play, 85-yard drive that was something of a coming-out party for Aidan Borguet, the freshman running back playing in his home state. (He is from Franklinville, about 70 miles south of Princeton.) Borguet rushed six times, among them a scintillating 31-yard dash, a 16-yard bolt, and, finally, a two-yard stroll into the end zone at the beginning of the fourth quarter. McIntyre booted the extra point. Princeton 23, Harvard 21.
It was likely that the next team that scored (if either did) would win the game. That team was Princeton. In the middle of the fourth quarter, from the Harvard 38, Smith was intercepted again, this time by defensive back Matthew Winston, who returned the ball 28 yards to the Crimson 18. Three plays later, Classi made a sprawling, one-handed touchdown grab of a Davidson pass. Rice kicked the point. Princeton 30, Harvard 21.
(A word here about Classi, who had a team-high seven catches, two of which went for scores and another of which nearly did. He is the latest in a line of acrobatic, strong-handed Tigers receivers. He is reminiscent of Harvard's former All-Ivy tight end Anthony Firkser '17, now playing in the NFL with the Tennessee Titans. Like Firkser, whose hometown was Marlboro, Classi is another New Jersey product, hailing from Englewood Cliffs. He is only a sophomore. Darn it.)
Only 3:16 remained and the Crimson needed more than one touchdown. Smith led Harvard on a drive downfield but the clock inexorably kept running. With 33 seconds left and the ball on the Tigers 13, Harvard chose to take three points and gamble that it could recover an onside kick, after which (using its two remaining timeouts) it would go for a touchdown. McIntyre booted a 30-yard field goal to draw Harvard within six. Princeton 30, Harvard 24.
In the words of noted scholar Lawrence Peter Berra, it was déjà vu all over again, eerily so. As he had in 2018, Crimson sophomore Jonah Lipel lined up and drilled his kickoff to the left. As they had in 2018, the Tigers covered it. Game over. 
The defeat yielded several positives. Cook has blossomed into a star. His eight catches and 141 receiving yards were both game highs. Borguet had a nifty 6.2-yard rushing average. Nelson and senior linebacker Cameron Kline led the way with seven tackles each. Senior defensive lineman Brogan McPartland had 1.5 sacks, giving him six for the season.
Smith had an in-and-out passing day, going 24-of-37 through the air for 289 yards. But oh, those interceptions. You can't do that against Princeton—or Dartmouth—and expect to win.
Tidbits: Princeton, which entered the game ranked thirteenth in both the Football Championship Subdivision coaches' and media polls, was the highest-ranked team Harvard had played since facing Penn, then ranked eighth, on November 15, 2003. The Quakers prevailed that day 32-24….Princeton now leads the overall series 57-48-7….The Crimson has had only two interceptions all season—or one fewer than Princeton had on Saturday.
Weekly Roundup
Dartmouth 59, Columbia 24
Yale 46, Penn 41 
Cornell 37, Brown 35
Coming up: On Saturday Harvard returns to the Stadium to battle Ivy League rival Dartmouth. Kickoff: 1 p.m. The game will be streamed on ESPN+, and broadcast on WRCA 1330 AM, 106.1 FM, and 92.9 FM-HD2, and on WHRB FM 95.3. The Big Green has rampaged through the 2019 season, going 6-0 overall and 3-0 in Ivy play, averaging 41.8 points on offense while surrendering 10.8 points per game. After 14 straight victories in the series, Harvard lost last year at Hanover 24-17. In a rivalry that began in 1882, Harvard leads 71-46-5.
Saturday's game is the centerpiece of what Harvard is billing as Fall Fest 2019. Among the other offerings: pregame musical entertainment, food trucks, yard games in the Radcliffe Quad, and home games for men's water polo, field hockey, women's hockey and volleyball, and women's and men's soccer. There also will be a celebration of the hundredth anniversary of Harvard's Rose Bowl victory over Oregon. The first 2,000 fans in attendance at the football game will receive a commemorative pennant. Tickets to the game will be available for $5.00. One hundred years ago, Rose Bowl tickets cost $1.10, but that works out to $16.75 in 2019 dollars, so…such a deal!! For details, go to www.gocrimson.com/sports/fball/index [5].
A CENTURY AGO: THE ROAD TO PASADENA, GAME 5
On October 25, 1919, the University of Virginia eleven visited the Stadium. The Cavaliers returned to Charlottesville bruised and battered following a 47-0 shellacking. After the Crimson starters racked up three touchdowns, coach Robert T. Fisher, A.B. 1912, inserted the second team. The subs scored four times against the much lighter Cavaliers, who were worn down but fought gallantly till the end. If the schools played today, of course, the score might be the same but the result almost certainly would be reversed.
The record so far:
September 24     Harvard 53, Bates 0
October 4            Harvard 17, Boston College 0
October 11           Harvard 35, Colby 0
October  18         Harvard 7, Brown 0
October 25          Harvard 47, Virginia 0
Next up: November 1, Springfield
THE SCORE BY QUARTERS
| | | | | | | | | |
| --- | --- | --- | --- | --- | --- | --- | --- | --- |
| Princeton | 10 | 0 | 13 | 7 |   | — |   | 30 |
| Harvard | 0 | 14 | 0 | 10 |   | — |   | 24 |