Alumni
Aloian Memorial Scholars
Honoring those who enrich the quality of life in their Houses
Photograph courtesy of the Harvard Alumni Association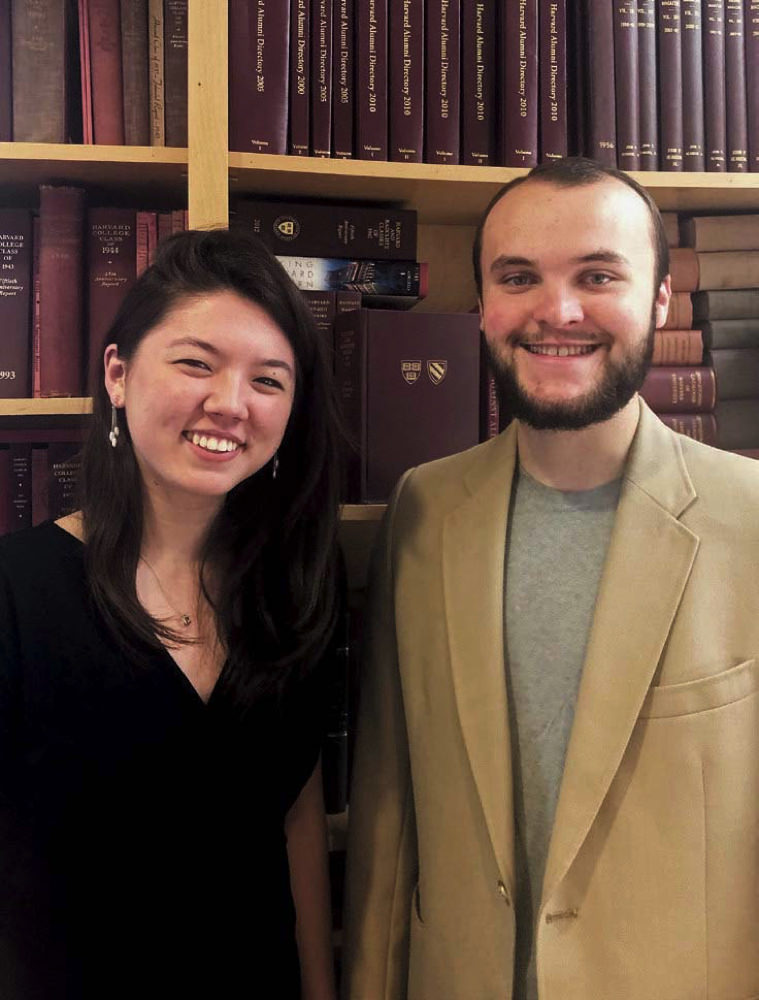 Photograph courtesy of the Harvard Alumni Association
The Harvard Alumni Association (HAA) has recognized Michelle Walsh '20, of Chestnut Hill, Massachusetts, and Benjamin Roy '20, of Haverhill, Massachusetts, as the 2019 David and Mimi Aloian Memorial Scholars for enriching the quality of life in their Houses.
Walsh produced and directed Cabot's "Housing Day" video, co-led development of the House peer-advising program, and organized the "Sophomore Retreat." As the House Committee's Stein Club chair, she broadened the appeal of happy hours by offering more group activities and non-alcoholic drinks. And as 2019 captain of the intramural squash team, she recruited members and led them to victory over an undefeated Lowell House squad, clinching Cabot's first inter-House squash championship.
As a sophomore, Roy guided the Classics Club in writing a new, more accessible translation of Sophocles's Antigone, and organized a group to stage a free public performance at Harvard Stadium, drawing an Arts First audience of nearly 5,000. He has also performed in Kirkland Drama Society shows, and has been an enthusiastic participant in (and recruiter for) intramural athletics.