Janet Rosenbaum '98 was one of the most successful students of her year in the College's expository writing program (Expos). Not only did she earn an A in the course, but her paper on "Carbon Computers and Silicon Brains" won publication in Exposé, a magazine that recognizes the 10 best papers from each year's Expos classes. Another success story for the first-year writing course?
"I have not learned much about writing either from Expos or from my other classes at Harvard," she demurs. "I learned everything I know about writing in high school." Despite her success in Expos, she has struggled with humanities classes-often getting grades that disappointed her. "I got a B- [in a Core course] because of problems with my writing, yet I am theoretically one of the best expository writers in my class," she notes. "This is a testament to the failure of the Expos program."
"One course alone cannot teach good writing," cautions Sosland director of expository writing Nancy Sommers. "We have only nine weeks, and students will feel betrayed if they think that Expos can teach everything they need to know. That is why I think this can't be an isolated program. We have to work with other courses to make sure the skills learned in Expos are continuously reinforced. And we want students to leave Expos with confidence in their writing abilities when they enter new intellectual territory."
Ever since Expos was created by President Charles William Eliot in 1872, it has been the only course required of all students. Its current mission is to prepare humanities concentrators for the demands of writing for their sophomore tutorials and science concentrators for their Core classes. Yet many students doubt that it does either. It is neither a general writing course nor a preparatory course in writing within specific disciplines. "Expos should teach a sense of arguments, taking positions with evidence, developing a presence in writing, and building confidence in shaping evidence," Sommers says.
But students lament the lack of emphasis on compositional principles. "After the first third of the course, we stopped discussing writing and spent almost all of our class time talking about the particular topic material," notes Ben Rahn '99. "Isn't Expos supposed to be a writing class?"
In other words, Expos leaves students uncertain about where the class has taken them or what they were supposed to learn. Yet by the time they leave Expos, they often are expected to be accomplished writers. Writing skill can determine grades. The guideline often used by humanities courses at Harvard specifies that a B paper "is well organized, it presents a worthwhile and interesting idea, and the idea is supported by sound evidence presented in a neat and orderly way....Some of the sentences may not be elegant, but they are clear." By contrast, an A paper "has style," and shows that the writer cares "about the language that carries [the ideas]." Similarly, for humanities concentrators writing senior theses, the difference between high and highest honors can be the difference between competent, clear writing and elegant, inspired writing. In short, the difference depends on an effective style-something not emphasized by Expos.
Ironically, in assessing their writing, some students compare Expos unfavorably to their thesis experience. "My thesis adviser taught me to be confident in my ideas and my ability to communicate them," notes Margery Miller '96. "Prior to this, my [writing] confidence had been undermined at Harvard for one reason or another-but much of that happened in Expos. I think for most students, success depended on the degree to which you could figure out your preceptor's personal style....It made me dislike writing. "
Science students often face another dilemma. In a random survey of 123 students in 1994, Sommers asked, "What was your judgment about the effectiveness of your Expos course?" on a scale of one ("extremely ineffective") to five ("extremely effective"). Natural science concentrators ranked Expos highest (3.40, when the average response was 3.20). But is this because science students really learn more from Expos, or because they have fewer classes that emphasize writing with which to compare it?
For most, in fact, Expos has been their only writing course. A report on undergraduate writing at Harvard, written by Sommers, reveals that "to many students and teaching fellows [in Core courses] it is not always clear if writing [techniques] should be taught. Students voice frustration at a trial and error pattern of learning, a problem stemming directly from unclear expectations of how to write for a course." Yet the report also warns that "too often writing is used solely as a means of evaluating how much a student has learned."
"I think there is a legitimate concern that many science classes don't emphasize good writing skills to our undergraduate [concentrators]," warns Baird professor of science Dudley Hershbach, a Nobel laureate and widely praised writer. "Yet writing is absolutely critical to science. Scientists' reputations depend largely on what they publish and how well they write." Hershbach points to a 1982 study performed by Dean Whitla, director of Harvard's Office of Instructional Research and Evaluation, that compared freshmen and senior performances on a test of writing skills. It concluded that, while senior humanities concentrators performed substantially better than freshmen, natural science concentrators demonstrated no noticeable improvement, despite having compared very favorably to humanities concentrators on their verbal SATs as entering freshmen.
"This says to me that we have to do more for our science students," Herschbach says. "Science students are not improving as much as humanities students because they don't have as much chance to practice their writing. Unfortunately, in science classes, students are rewarded not for the quality of their writing but only for getting the answers right."
Sommers's survey found that science concentrators themselves shared this concern. When she asked, "How effective were your professors [and departmental teaching fellows] in helping you improve your writing?" science concentrators responded with the lowest scores of any group. The study quoted one science concentrator as saying, "I have never learned to write in my field of concentration--a fact that annoys me."
As a chemistry concentrator, I have only rarely encountered a course in my department that tried to teach students how to write. Usually, we are left to imitate scientific journal articles as best we can, with little guidance on what to emulate or avoid. Few professors ever read the reports their undergraduates write--an unsavory task usually relegated to teaching fellows who are themselves often unable to explain the difference between good and bad writing. Dudley Hershbach recalls his surprise at learning that one of his teaching fellows instructed students to write only in the passive voice. "That's just absurd," Hershbach fumes. "Writing in the passive voice doesn't show objectivity. It's just lazy writing that shouldn't be imitated. At the next meeting, I took the fellow aside and had a chat with him about it." No wonder students are confused-and that many believe good writing in science is an oxymoron.
When in a student's Harvard education does she learn to write? Janet Rosenbaum speaks for many when she replies, "Never." Undergraduates as a whole come to Harvard fairly skilled as writers--this is a criterion of the admissions process--but many students then feel that they are left to sink or swim using skills they acquired before they arrived. Sommers is currently organizing a study that will track a group of students from Expos to senior thesis. She hopes this will give her better ideas on how to fill in the gaps of a student's education as a writer.
"It will be devastating if we find that students leave here with essentially the same set of writing skills that they came with," admits Sommers. "We must make greater efforts to reach out and cooperate with other departments to fill in the missing pieces." Sommers may be fighting an uphill battle in asking academic departments to take on greater responsibilities for teaching writing. But it is a battle in which students have much to gain.
Ledecky Fellow Thinh Nguyen graduated summa cum laude in June and plans to enter Harvard Law School in the fall
You might also like
Genetic analysis reveals a culture enriched from both sides of the Danube.
Harvard researchers illuminate a longstanding epidemiological connection. 
Harvard's Faculty of Arts and Sciences broaches two tough topics.
Most popular
Early American artifacts help animate history.
Harvard's oldest living graduates
The recording of songs and sounds past—a history of musical notation in the West
More to explore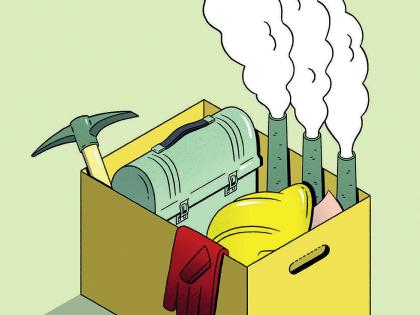 Expect massive job losses in industries associated with fossil fuels. The time to get ready is now.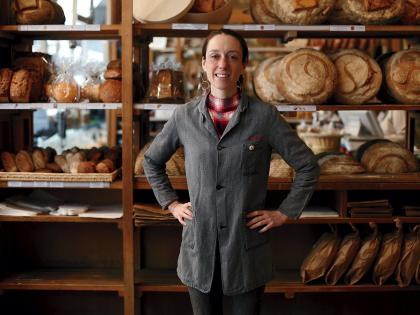 A third-generation French baker on legacy loaves and the "magic" of baking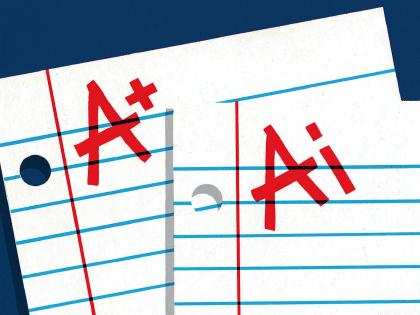 Generative AI can enhance teaching and learning but augurs a shift to oral forms of student assessment.