Brevia
Quitting Kirkland House Continuing a generational change among leaders of the undergraduate Houses, Kirkland master Donald H. Pfister and...
Quitting Kirkland House
Continuing a generational change among leaders of the undergraduate Houses, Kirkland master Donald H. Pfister and co-master Cathleen K. Pfister—at present the senior members of that group—announced in January their decision to step down this June after 18 years of service. Donald Pfister, Gray professor of systematic botany and curator of the Farlow Library and Herbarium, expressed a desire to spend more time on his academic duties, including work with graduate students. Cathleen Pfister, who works at the botany libraries, will continue to do so. Members of the Kirkland community praised the Pfisters' engagement in House social life, their concerted effort to balance its traditional athletic presence with academics, and their early support of changes in House assignment—a precursor to the current random system of matching students with residences. Harry R. Lewis, dean of Harvard College, who is leading the search for a new Eliot House master, will lead the Kirkland search as well.
Books Redomiciled
In early December, a committee at the Harvard College Library sent a memorandum to all members of the Faculty of Arts and Sciences stating that ongoing Widener Library renovations required the transfer of up to half a million books to the Harvard Depository. The committee invited faculty members to suggest which books in their fields ought to go. By Christmas, the committee had heard from only one soul, a philosopher. "This may be because people are simply too busy during the holiday season to think about overcrowded library shelves," says Jeffrey Horrell, associate librarian for collections. "Or it might mean that the faculty think the library staff will prove competent in the selection process." The Widener collections grow by 130,000 volumes annually, half of which are initially shelved at the library and half at the depository, in Southborough.
Librarians Redomiciled?
Book space isn't all that is at a premium at Widener. In November, Larsen librarian Nancy M. Cline notified staff members that some of them were likely to be relocated to rented space in Central Square. Cataloging and various technical-support functions, such as microfilming, are being considered for the move. Cline cited the need to accommodate more personnel, the increasing use of computers, and the variety of materials now being processed as factors forcing a move to expanded, and reconfigured, space. When staff members objected to the move, Cline announced that the selection of functions and personnel to be relocated was still under review; a decision is expected in late winter.
Hawes Hall
Continuing a torrid pace of building and renovation, Harvard Business School plans a new classroom structure, Hawes Hall, named for Beverly Hawes and Rodney A. Hawes Jr., M.B.A. '69, a retired insurance executive. The 40,000-square-foot structure, being designed by Einhorn Yaffee Prescott—architects for the Widener Library renovation—will be sited northeast of Aldrich Hall, behind the Dean's House. Construction is to begin this summer, by which time the exterior of the Spangler Student Center, south of Aldrich, should be completed. Hawes Hall will welcome students to its rooms, intended for case-method teaching, by January 2002.
Riches Gone Awry
In the flood of contributions to Harvard's successful University Campaign (see page 71), a few were caught in unexpected eddies. The Boston Globe reported that some $5 million of gifts were received without identifying either the donor or the intended use of the funds. Andrew Tiedemann, communications director for the University Development Office, explains that securities held in brokerage accounts or nominee names and transferred to Harvard electronically usually lack further identification. Absent an explanatory letter from the donor, they end up in temporary limbo, in a presidential discretionary account. Diligent research usually turns up the benefactor, he notes: the oldest pending case dates only to January 1997. In all, 200 of the 278,000 gifts received during the campaign have in-
advertently arrived anonymously. Since Harvard has good manners, if you made a substantial gift and are overdue a thank-you note, contacting the development office might be worthwhile.
It'sOURYard.com
Last October, Michael Rhys, the proprietor of HarvardYardsale.com, offered to sell the University the rights to more than 60 Internet domain names for commercial websites containing the words Harvard and Radcliffe before putting them up for bid. Reflecting contemporary values, harvarddivinity.com was offered for $2,000, one-fifth the asking price for harvardgraduateschool.com.
In all, the entrepreneur sought $325,000. Having responded with a cease-and-desist request, Harvard then filed suit December 6, one week after the effective date of a new federal law banning "cybersquatting," as the practice of registering trademarks as Internet addresses has become known. The University isn't seeking monetary damages, says deputy general counsel Robert B. Donin. "We just want their activity to stop."
Nota Bene
A century of service. Phillips Brooks House was rededicated in a centennial commemoration on January 23,
exactly 100 years from its original dedication. The building is home to the eponymous student public-service organization, which was formed in 1904 and today includes 73 programs through which 1,800 undergraduates volunteer in Cambridge and Boston.
Radcliffe institute professorship. The first professorship at the Radcliffe Institute for Advanced Study has been endowed by a $1.5-million gift from Terrence Murray '62, chairman and chief executive officer of FleetBoston Financial Corporation, that was matched by equal funds from the University. The professorship, honoring Murray's wife, Suzanne (Young) Murray '62, supports sequential five-year appointments that will permit scholars in various fields to pursue research at the
institute. Suzanne Murray served on the Radcliffe College board of trustees from 1993 to 1999 (when the institute was created), and as a national cochair of the $100-million Campaign for Radcliffe.
Midnight munchies: Harvard Dining Services will introduce late-night snacks—dubbed "Brain Breaks"—in House dining halls and freshmen residences this fall. News of the plan was reported, prematurely, in the Boston Globe last November. Now, taking students' nocturnal studies into account, plans are underway for beverage service and food ranging from bagels and cereals to nachos or crudités, according to HDS.
Afro-American Ph.D. Just before celebrating its thirtieth anniversary, in April, with scholarly programs and entertainments, the Afro-American Studies department was nearing an academic landmark—approval of its proposed doctoral program. The Faculty of Arts and Sciences was scheduled to discuss the new degree, the final step in the review process, at its February meeting, shortly after this issue went to press.
A Curator's Collection. Self-taught as an expert in Islamic and Indian art, Stuart Cary Welch Jr. '50, G '54, is a member of an increasingly rare breed: the expert curator without the pedigree of a Ph.D. Associated with the Harvard University Art Museums for four decades, he served in various capacities as an honorary keeper of the growing Islamic collection from 1956 to 1976, and then as curator of Islamic and later Indian art from 1976 until he retired in 1995; concurrently, he headed the Metropolitan Museum of Art's Islamic department (1979-1987). In November, Welch institutionalized his expertise, giving more than 300 works from his private collection to the Sackler Museum. More than 250 of the works are from India, principally 190 drawings and paintings from Rajasthan. Shown here are two folios from a collection of poems. Combined with his earlier gifts, Welch has now established at Harvard the leading collection of Indian drawings and paintings in the United States.
Canonized in Cleveland. Singer Bonnie Raitt '72 will be inducted into the Rock and Roll Hall of Fame in a March 6 ceremony in New York City. Also being honored are soloists Eric Clapton and James Taylor, and bands the Lovin' Spoonful, Earth, Wind and Fire, and the Moonglows. The Harvard Alumni Directory lists Raitt's occupation as "art," a category encompassing "arts/entertainment."`
You might also like
Genetic analysis reveals a culture enriched from both sides of the Danube.
Harvard researchers illuminate a longstanding epidemiological connection. 
Harvard's Faculty of Arts and Sciences broaches two tough topics.
Most popular
Professors' humble beginnings, concentration choices, and a mini history of Harvard and Radcliffe presidents
Brief life of a feisty mountaineer: 1859-1925
Realizing the full potential of black employees
More to explore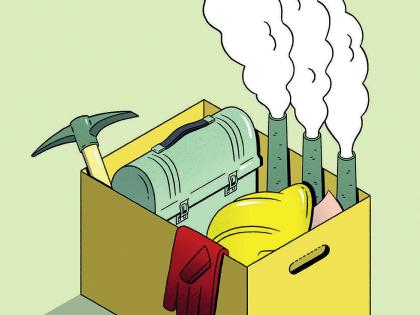 Expect massive job losses in industries associated with fossil fuels. The time to get ready is now.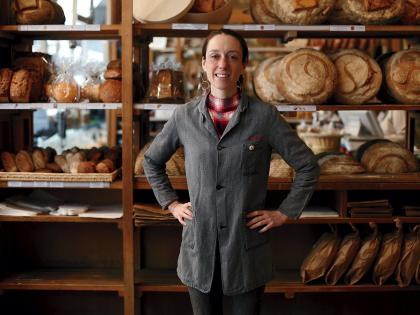 A third-generation French baker on legacy loaves and the "magic" of baking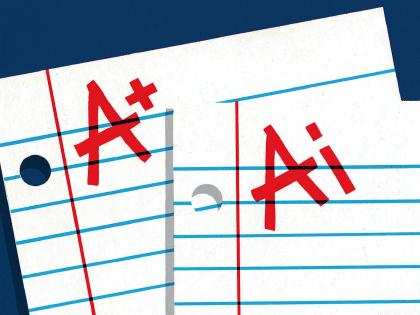 Generative AI can enhance teaching and learning but augurs a shift to oral forms of student assessment.