Just two years ago, Harvard seemed flush with investment profits and generous campaign donations. Former president Neil L. Rudenstine had raised the money needed to expand the faculty and now a new president would build a University for the twenty-first century utilizing the tremendous new land resources in Allston acquired during the prior decade. Those plans are proceeding under President Lawrence H. Summers, but it is becoming apparent that the magnitude of this "city-building" project (as Graduate School of Design dean Peter G. Rowe has called it) has the potential to humble even Harvard's seemingly substantial endowments. The costs are not quantifiable because what will be built in Allston has yet to be determined, but they will be in the billions of dollars.
The view from atop the crane at One Western Avenue, in Allston, where graduate-student housing will be ready for occupancy next year.
Photograph by Jay Connor
During the summer, the University took the first step in assessing the relative costs of different scenarios for its growth in Allston by hiring the multidisciplinary design firm SMWM to act as a consultant. The San Francisco-based company focuses on urban environments and communities; it will work with the global engineering firm Arup, which has an office in Cambridge. Whitehead professor and senior adviser to the president Dennis Thompson, chair of the University Physical Planning Committee, says the SMWM/Arup team will not prepare any building designs or an actual layout because Harvard is still more than a year away from deciding what kind of campus should be built in Allston. Instead, the firms will first assess existing buildings and properties, inventorying current use and determining what adaptive reuses are possible, and then examine existing infrastructure: information technology, electrical capacity, and transportation systems.
At the same time, Harvard's own advisory groups will develop scenarios emphasizing different uses. There are four groups, made up primarily of faculty members, looking at four areas: the sciences, with an eye to the possibility of creating a science park in Allston, between the existing Faculty of Arts and Sciences (FAS) facilities and the Longwood Medical Area in Boston; graduate and professional education, contemplating the feasibility of creating an academic precinct across the river; culture, examining the pros and cons of building new cultural amenities such as museums, theaters, or performance spaces (or moving existing ones); and housing, seeking to address the chronic shortage of living quarters for graduate students. The SMWM/Arup team will use the work of these four groups, and plans being formulated by FAS and the Law School, to generate "scenarios for growth," says Thompson—identifying key sites for open space, buildings, and technology, for example. Finally, SMWM will provide preliminary estimates of the relative costs of the various scenarios. "By the end of next year," Thompson says, "the president and the Corporation should have the information and analysis they need to choose the optimal model for further development."
Dennis Thompson
Harvard News Office
Cost is new to the equation (as is consideration of what the Cambridge campus will look like when all is done). Previously, physical planning in Allston was seen as responsive only to academic needs. Now financial strategy has a place at the table. A grant-funded biotechnology sciences laboratory, for example, might pay back its construction cost over time as the University "recovered" the indirect cost of the space housing the research. Likewise for student housing: rents or board would eventually pay back—or at least mitigate—the costs of construction. New professional-school campuses would likely prove more costly. Even the length of time that it might take to implement a particular scenario will have a financial impact. "Does a longer time frame make it more or less expensive?" Thompson asks. With longer time frames and debt funding, costs could be spread out over decades. "But we also know," he says, "that with complex, expensive projects, the longer they go on, the more they tend to cost."
In the meantime, Thompson hopes the process will identify a few areas where the University can move forward fairly quickly without jeopardizing future plans. Harvard could work on housing, museums, and even transportation adjustments with external stakeholders (the state, cities, neighborhoods, business associations, and others) even as it tries to reach internal consensus on an overall plan for Allston.
"I think there will probably be more disputes within Harvard than there will be between Harvard and Allston," says Thompson, "because the University as a whole and Allston in most respects have common interests, whereas whatever we do internally may in the short run disadvantage some important constituency within the University. But of course, I wouldn't be participating in this process if I didn't believe that, in the long run, whatever we do will be better for everybody."
Even the College, whose continued presence in Cambridge is assured, will be affected by the final outcome. On the one hand, undergraduates stand to benefit as the faculty finally has room to grow. On the other, the impact on undergraduate science programs, were the sciences to move across the river, weighs as one of "four or five" important factors in the ongoing discussions of both the sciences advisory group and the broader University Physical Planning Committee.
Meanwhile, the process of readying Allston for University use continues. Early this summer, Harvard completed a deal with WGBH, the public television and radio station, that made it financially possible for the station to move to a new state-of-the-art production studio in the Brighton neighborhood of Boston. (WGBH had held a rolling lease from Harvard on the property beneath its Western Avenue studio since 1963, which the University was able to retire.) Harvard also owns other parcels that WGBH had expanded onto over the years. As vice president for administration Sally Zeckhauser explains, "WGBH began to solve their own growth needs by buying and leasing properties in the immediate area." The station has continued to expand in recent years and, "in order for [WGBH] to have the kind of financial resources that they needed for a total relocation, they had to make a plan to sell what they own. The advantage of working with Harvard," Zeckhauser says, "is that our time horizon is longer-term. We went through a planning process with them to help them come to a decision about what would be best for them, and then tried to figure out how our interest in owning their property could facilitate that." WGBH expects to move from its location—on both sides of Western Avenue and adjacent to the Business School—within three years.
You might also like
Stepping down after 30 years of University service
Harvard researchers seek to empower individuals to steer their own careers.
How the Bezos Earth Fund hopes to seed economic transformation
Most popular
Andrew Knoll on the planet's past—and fraught future
Framing the news with our best articles on diet and health
The research provides insight into the way materials react to repeated strain.
More to explore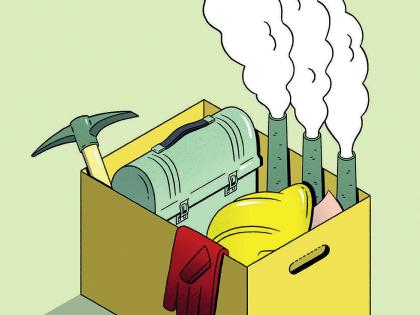 Expect massive job losses in industries associated with fossil fuels. The time to get ready is now.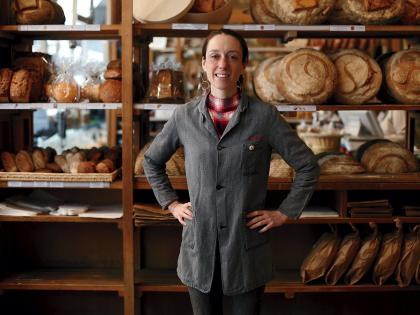 A third-generation French baker on legacy loaves and the "magic" of baking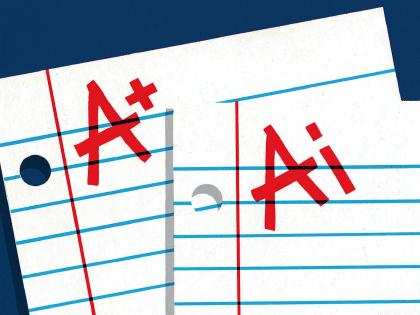 Generative AI can enhance teaching and learning but augurs a shift to oral forms of student assessment.