Off the Shelf
Recent books with Harvard connections
Yeltsin: A Life, by Timothy J. Colton, Feldberg professor of government and Russian studies (Basic Books, $35). A monumental biography of the flawed, but democratic, Russian president.
Mean and Lowly Things: Snakes, Science, and Survival in the Congo, by Kate Jackson, Ph.D. '02 (Harvard, $27.95). A journal from an amphibian- and reptile-collecting expedition in swamp forests, sans antivenom (no refrigeration). The author was profiled in this magazine's March-April 2006 issue.
Life in the Balance, by Thomas Graboys, clinical professor of medicine, and Peter Zheutlin (Union Square Press, $19.95). Graboys, a cardiologist, recounts his life with Parkinson's disease and dementia—when the "rush of feeling able-bodied" comes only in dreams.
Richard Rorty: The Making of an American Philosopher, by Neil Gross, assistant professor of sociology (University of Chicago, $32.50). An academic life and analysis of the controversial public philosopher, whose final illness last year kept him from receiving an honorary degree at the 2007 Commencement.
Trespassers Will Be Baptized, by Elizabeth Hancock '00 (Center Street/Hachette, $21.99). Han- cock, who grew up Baptist in eastern Kentucky, offers an "unordained memoir of a preacher's daughter," complete with 25-cent baptism stands and "cleansings" of "the Sinful, the Embarrassing, the Tacky, and the Used-Up" (yard sales).
Music, Language, and the Brain, by Aniruddh D. Patel, Ph.D. '96 (Oxford, $59.95). Patel, a neuroscientist, argues that instrumental music and language are processed similarly in the brain, offering common paths to discoveries about human cognition.
Who Owns Antiquity? Museums and the Battle over Our Ancient Heritage, by James Cuno, Ph.D. '85 (Princeton, $24.95, paper). Amid controversies over repatriation, the president of the Art Institute of Chicago, formerly director of the Harvard University Art Museums, addresses "the question of unprovenanced antiquities" and the issue of access to evidence of "the world's common ancient heritage."
The Dismal Science, by Stephen A. Marglin, Barker professor of economics (Harvard, $35). The author teaches Social Analysis 72, "Economics: A Critical Approach," an alternative to the mainstream Ec (now Social Analysis) 10. Here he explores, as the subtitle says, "how thinking like an economist undermines community."
Riding the Waves: A Life in Sound, Science, and Industry, by Leo Beranek, S.D. '40, AMP '65 (MIT, $24.95). The acoustical scientist and entrepreneur was involved in telephony, the Tanglewood Music Shed, and the precursor to the Internet.
The Fall and Rise of the Islamic State, by Noah Feldman, professor of law (Princeton, $22.95). After long reflection on constitutional change in the Islamic world, Feldman observes that "the Islamists continue to promise justice and the rule of law"—and that trying to deny them power will likely backfire.
Reagan's Disciple, by Lou Cannon and Carl M. Cannon, a 2007 spring fellow at the Institute of Politics (Public Affairs, $27.95). A pair of political journalists, biographers of Ronald Reagan and Karl Rove, respectively, put the "troubled quest" of George W. Bush, M.B.A. '75, "for a presidential legacy" in perspective. Reagan, they find, "was practical, in ways that George Bush was not."
Resurrection: The Power of God for Christians and Jews, by Kevin J. Madigan, professor of the history of Christianity, and Jon D. Levenson, List professor of Jewish studies (Yale, $30). An examination of the belief in life after death in the two religious traditions.
The Greatest Game: The Yankees, the Red Sox, and the Playoff of '78, by Richard Bradley, A.M. '90 (Free Press, $25). Some 257 pages, plus notes, on the moment of maximum baseball ecstasy (New York) and agony (Boston). Of course, that was then.
Santiago's Children: What I Learned about Life at an Orphanage in Chile, by Steve Reifenberg (University of Texas, $55 hardcover, $24.95 paperback). The director of the Chile office of Harvard's David Rockefeller Center for Latin American Studies recalls his life-changing work in an underclass orphanage during the political and economic traumas of the Pinochet dic-tatorship. Presley professor of social medicine Paul Farmer contributed the foreword.
You might also like
Stepping down after 30 years of University service
Harvard researchers seek to empower individuals to steer their own careers.
How the Bezos Earth Fund hopes to seed economic transformation
Most popular
Andrew Knoll on the planet's past—and fraught future
Framing the news with our best articles on diet and health
The research provides insight into the way materials react to repeated strain.
More to explore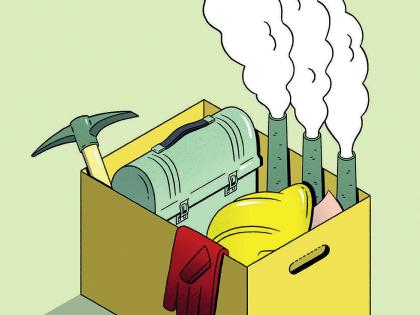 Expect massive job losses in industries associated with fossil fuels. The time to get ready is now.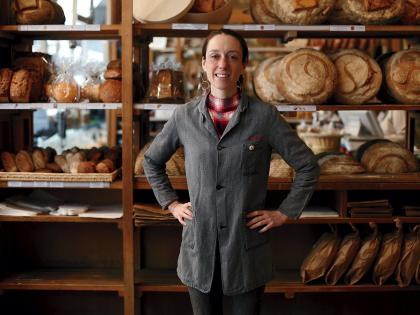 A third-generation French baker on legacy loaves and the "magic" of baking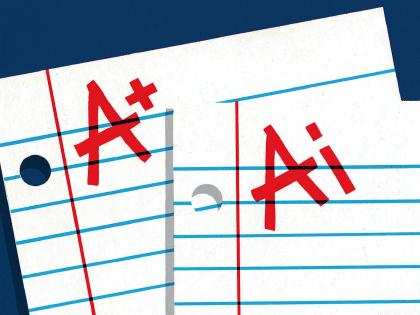 Generative AI can enhance teaching and learning but augurs a shift to oral forms of student assessment.