Endowment Edges Up in a Down Year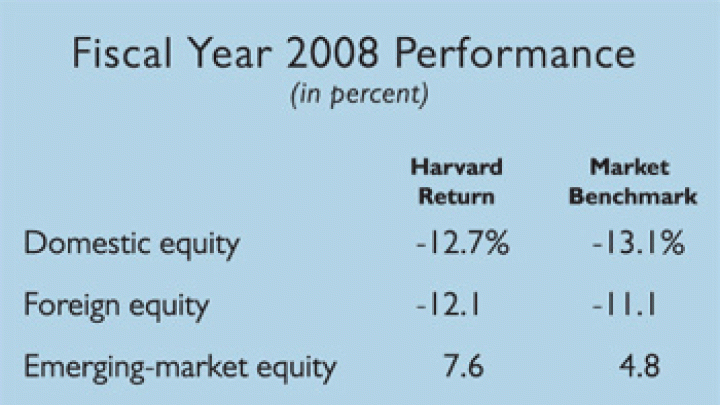 The University's endowment increased by $2.0 billion, or 5.7 percent, during the fiscal year ended June 30, according to the annual report by Harvard Management Company (HMC), released in early September. The new total of $36.9 billion represents an 8.6 percent investment return on endowment assets after expenses and fees; plus endowment gifts received during the year; minus the distribution of $1.6 billion in funds to support University operations and substantial capital outlays.
Jane L. Mendillo, HMC's president and chief executive officer since July 1, called the results for fiscal year 2008 "very solid" in light of "pretty turbulent market conditions." She said that Robert S. Kaplan, who served as acting president and CEO from last November through June 30, had done a "fantastic job" of leading the organization during a time of senior management transition and very challenging financial circumstances. Kaplan, who has now joined HMC's board, cited the work of the "great team here" in the investment organization.
The 8.6 percent return on investments follows a stellar 23 percent return in the prior fiscal year (see "The Endowment: Up, and Upheaval," November-December 2007, page 64). That returns in fiscal year 2008 were less robust is hardly surprising. The endowment assets are diversified among many categories of investments (domestic, foreign, and emerging-market equities, private equities, commodities, real estate, various kinds of bonds, etc.), but HMC noted, as it does traditionally, that popular market measures such as Standard & Poor's 500 index (of large U.S. stocks) had declined 13.1 percent during the fiscal year, while the Lehman Aggregate Index (a broad proxy for the bond market) gained 7.1 percent.
In seven investment classes, HMC results exceeded those for the appropriate market benchmarks: domestic, emerging-market, and private equities; real assets (including all three subcategories of commodities, timber and agricultural land, and real estate); and domestic, foreign, and inflation-indexed bonds. In three classes, HMC performance fell short of market benchmarks: foreign equities, absolute-return funds, and high-yield assets. (See chart at left for returns by asset category. The University's annual financial report, released in late October and covered on page 68 of this issue, further details performance by class in its narrative on HMC.)
In the aggregate, HMC's 8.6 percent investment return exceeded its market benchmarks' 6.9 percent return, providing a "value-added" margin of investment performance of 170 basis points, worth some $600 million-plus in extra endowment earnings. In fiscal year 2007, the value-added margin was 580 basis points, or $1.7 billion of extra return. One significant drag on fiscal year 2008 results was the July 2007 collapse of Sowood Capital Management, previously reported, on which HMC recorded a loss of approximately $350 million; the break-even results for absolute-return investments in part reflect the Sowood liquidation. The median return of a group of large institutional investors, aggregated by the Trust Universe Comparison Service, was negative 4.4 percent. Peer universities whose investment strategies are similar to Harvard's in several respects also reported modestly positive returns, down sharply from their gains in the prior year: Yale, 4.5 percent (versus 28 percent in 2007); Stanford, 6.2 percent (versus 23.0 percent); MIT, 3.2 percent (versus 22.1 percent).
The star performers in HMC's portfolio were the three components of "real assets," which in the aggregate produced a 35.8 percent investment return for fiscal year 2008. Real assets comprise "liquid commodities" (oil and gas, agricultural goods, metals, and so on), which soared in value during the year, driven by strong demand from developing nations and from investors' perception of rising inflation; timber and agricultural land, an inflation hedge for which values fluctuate on a different cycle, but where results significantly exceeded market benchmarks; and real estate, both commercial (offices, warehouses, retail facilities, and so on) and residential (apartment and condominium buildings, for instance)—where results in the recent fiscal year were slightly positive and ahead of market returns. As might be expected, all of the fixed-income asset classes performed strongly during the year. In total, the real assets account for about one-quarter of endowment holdings, and the bond portfolios another 15 percent; the gains there offset the negative returns in the large domestic and foreign public equity portfolios—about one-third of total assets.
In their written narrative on the year's results, Kaplan and Mendillo cited "periods of intense market turmoil highlighted by liquidity disruptions, severe dislocations in various financial markets (examples include residential mortgages, commercial paper, consumer loan markets, leveraged loan markets, and municipal auction rate preferred markets), and emergency policy responses." (Those "responses" ranged from sharp cuts in U.S. interest rates by the Federal Reserve Board to the supervised takeover of the Bear Stearns investment bank, the government assumption of control over the Fannie Mae and Freddie Mac housing-finance enterprises, the demise of Lehman Brothers, the takeover of Merrill Lynch, and more.)
The result, Kaplan and Mendillo wrote, was "the early to middle stages of a fundamental financial market de-leveraging"—as banks, other institutions, and investors shed assets and pared down debt, often leading to the distressed sale of assets, sharp volatility in investment markets, and unusual movements in the prices of commodities such as oil, all prompting concerns about slower economic growth and, simultaneously, rising inflation worldwide. In the immediate future, they wrote, "[W]e expect to see a continuation of the process of financial market de-leveraging. This process will likely create periods of disruption and market volatility."
In this context, HMC did not itself need internal instability. The sudden resignation of its president and CEO Mohamed El-Erian in the fall of 2007 (see "An Unexpected Risk Factor," November-December 2007, page 64) raised the specter of just such disruptions, as he had recently put in place a new operating structure and the personnel—several of them new to HMC—to staff it. Indications are that such fears were not realized. Noting superior relative investment returns in certain HMC assets, Kaplan and Mendillo cited "the outperformance of our internal portfolio management group"; successful execution of midyear adjustments to respond to market risks, and of "overlay strategies" to insure the endowment portfolios; and "strong results delivered by a number of our longstanding and recently added external managers." (As Kaplan noted, HMC's hybrid structure, with internal and external money management, may yield dividends in turbulent years: because HMC manages some funds in-house, senior personnel can get immediate, direct insights into market conditions from their colleagues; such data would be less readily available and timely if they relied solely on third-party firms to invest endowment funds.)
Reflecting on the transitional year, Kaplan and Mendillo cited further recruiting of investment professionals who complement "our existing strengths"; further steps to encourage investigation of new investment ideas and themes; continuing work on asset allocation in a changing world, and on the evolving dynamics of the private-equity and hedge-fund industries (which have been important sources of superior investment performance for Harvard and other diversified endowments); and appropriate responses in light of the rising risks of inflation.
The fiscal year 2008 results and accompanying commentary bear on the two topics most pressing for the University itself: the availability of funds from the endowment to support Harvard's academic mission; and the investment environment in the near and intermediate future. See "In the Black," page 68, for a detailed discussion of the 2008 distributions and budget difficulties ahead.
As to the investment environment, Kaplan and Mendillo sounded unusually wary. "During these challenging times," they wrote, "we continue to emphasize the importance of HMC's hedging and risk management strategies. We are quite cognizant of the near-term risk of subpar investment returns from many of the asset classes in which we and other investors participate. We are closely monitoring the deterioration in certain underlying debt and equity markets and the potential impact of these declines on the ultimate realizable value of investments in our private equity portfolio and on certain of the investments held by our hedge fund managers."
Citing what Kaplan calls "very successful" past performance—five-year annualized returns of 17.6 percent, and 10-year annualized returns of 13.8 percent, with very large margins of performance in excess of the market benchmarks and the median returns of large institutions—they were "keenly aware that returns produced in the next few years may fall well short of these robust historical levels. We will continue to aggressively pursue our key investment strategies, as well as appropriate risk management, in order to help the endowment navigate these challenging market conditions. Even with this said, our expectations for the endowment's returns in fiscal year 2009 and over the next several years are very cautious."
The positioning of HMC's model portfolios and its management strategies suggest confidence in long-term performance for the endowment—Mendillo describes "the great talent working at Harvard Management Company" now, and Kaplan envisions "strong prospects" in the future. But for the next few years, they foresee the likelihood of a much rougher ride.
You might also like
Genetic analysis reveals a culture enriched from both sides of the Danube.
Harvard researchers illuminate a longstanding epidemiological connection. 
Harvard's Faculty of Arts and Sciences broaches two tough topics.
Most popular
Professors' humble beginnings, concentration choices, and a mini history of Harvard and Radcliffe presidents
Brief life of a feisty mountaineer: 1859-1925
Realizing the full potential of black employees
More to explore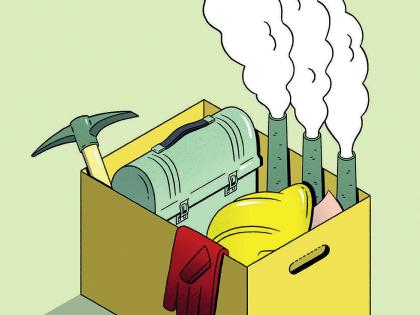 Expect massive job losses in industries associated with fossil fuels. The time to get ready is now.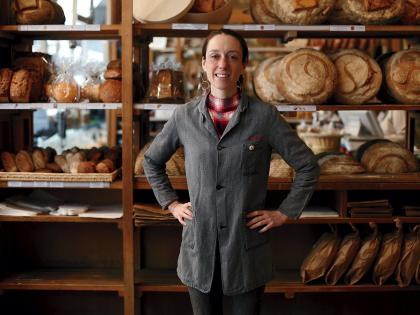 A third-generation French baker on legacy loaves and the "magic" of baking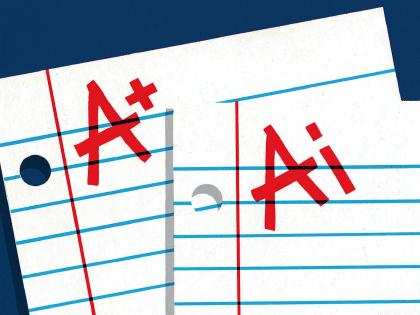 Generative AI can enhance teaching and learning but augurs a shift to oral forms of student assessment.