Advice on Art and Life from Yo-Yo Ma
The cello virtuoso speaks to students interested in arts careers, and President Faust announces progress on arts offerings.
At a symposium on arts careers last Friday, February 6, Yo-Yo Ma '76, D.Mus. '91, started and ended his remarks with a composition--and he encouraged listeners to think of their lives, too, as compositions, with underlying themes that develop across time, through new and unexpected elaborations. For her part, President Drew Faust advanced the first small steps toward implementing an expanded embrace of the arts at Harvard--measures ultimately intended to help students pursue their passion for creativity and performance (see details below).
"Never lose your passion," the cello virtuoso told his Sanders Theatre audience, undergraduates interested in pursuing careers in the arts. "It's a rare gift to have a passion…. You want to keep it alive." Ma, who has recorded more than 50 albums and won 15 Grammy awards, said that to stay engaged in his career, he'd had to reframe his reasons for doing what he did. In his twenties, when he was traveling the world for the first time, everything was new and exciting, he said; but in his thirties and forties, as the novelty faded, he had to find a new approach. (For a detailed profile, see "Yo-Yo Ma's Journeys," from the Harvard Magazine archives.)
One of the selections Ma played was a Bach sarabande--a dance that originated in North Africa and wended its way through Spain (where it was banned due to its sensuality), into France (where it became a courtly dance), and then into the oeuvre of this German composer. "Who owns this?" Ma asked. "All of the places the dance has traveled through have part ownership." Similarly, research about the origin of his instrument revealed that his Italian cello contained components from Africa, Croatia, India, and Indonesia, and that his French bow was made of wood from Brazil and horsehair that could only have come from Canada or Mongolia. Such explorations of lineage led to his founding of the Silk Road Project, a nonprofit that broadly supports international and intercultural art exchange.
Ma has also found additional depth in his work by learning about the composers. When he realized that Bach's compositions for the cello were polyphonic, although the instrument could play only one melodic line at a time, Ma said this changed his approach to the music--and to life: he realized the importance of striving for impossible goals. Attainable goals too often turn out to be disappointing and anticlimactic when reached, he said: "You might as well go for moments that you can't reach."
Ma spoke of learning to play in an entirely new style in his forties, and of journeying outside his comfort zone to experiment with improvisation through collaboration with Bobby McFerrin (well known for his 1988 pop hit, "Don't Worry, Be Happy," but a serious and acclaimed musician in his own right, having won 10 Grammies). It is this continuous quest for intellectual renewal that keeps the spark alive, in music or any other vocation, Ma said.
Ma's appearance inaugurated the implementation of a report from a University task force on the arts, released in December. Friday's event was one of a pair of panels, together titled "Passion for the Arts," that Diana Sorensen, dean of arts and humanities in the Faculty of Arts and Sciences, said she envisioned as analogous to the sessions held to inform students about jobs in finance and consulting. "We have nothing against finance, the professions, or management," Sorensen told the University Gazette, "but it seems there are more models to be considered."
(The next morning in the Science Center, three more speakers told students about their careers in the arts and humanities. Noah Feldman '92 outlined his path to becoming Bemis professor of law at Harvard Law School; the author of several books about the Islamic world and the role of religion in American government and life; and a regular contributor to the New York Times Magazine. Washington Post sports columnist Sally Jenkins and screenwriter, director, and producer Gary Ross discussed their careers and their current collaboration on a forthcoming film and book about a group of radical Unionists--both black and white--from Mississippi who fought against the Confederacy.)
Introducing Ma, President Faust noted that the majority of Harvard undergraduates report some involvement in artistic practice, and art-making is the focus of more than half of all registered student groups. Even if students decide against trying to become professional artists, Ma urged them to keep practicing outside of work: "You can't predict what's going to happen five years from now…. Maybe you can't do it now, but don't forget."
Faust foreshadowed Ma's message by saying the University must not treat artistic practice as a mere hobby or diversion: "The arts can instill in us the very skills and habits of mind that are essential to finding solutions to the challenges of this age."
From Recommendation to Action on the Arts
Reiterating the task-force report's call to bring art-making from a tangential place in campus culture to the center, Faust said on Friday that, given mounting financial challenges, "we all recognize that this report has not appeared at the most propitious of times." But, she said, "I have no doubt that we can make significant progress even in current circumstances."
She proceeded to announce the first concrete steps Harvard will take to enrich students' arts experiences, including her own commitment of presidential discretionary funds (given last year as part of a $100-million gift from David Rockefeller '36, G '37, LL.D. '69) to expand fellowships for student artists through the Office for the Arts at Harvard and to bring more visiting artists to campus. Faust took the opportunity to name the first two: jazz musician Wynton Marsalis, who will coordinate a series of lectures by musicians; and the minimalist composer John Adams '69, M.A. '72, who won a Pulitzer Prize in 2003 for his piece commemorating those who died on September 11, 2001. (Arrival dates for both are still being worked out, the Harvard News Office said.) Among other measures:
She announced the development of a new architecture track within the history of art and architecture concentration, designed to prepare students to work in architecture or gain admission to graduate programs in the field.
She set a goal of offering at least five freshman seminars that incorporate art-making, and another five courses in the undergraduate general-education curriculum, next year, as well as arts opportunities during the new "January experience" period created by moving final exams into December. She offered one example of a concept being developed: a course co-taught by Kenan professor of English and of visual and environmental studies Marjorie Garber and American Repertory Theatre (ART) artistic director Diane Paulus, studying in depth the journey of a single play from text to performance (and working with one of the plays to be performed at the ART next year).
A new Web portal for event listings--performances, exhibitions, lectures--will launch this spring, creating a central place to post, and find out about, arts happenings at and around Harvard.
Harvard students will now have free admission to the Isabella Stewart Gardner Museum and the Institute of Contemporary Art, as well as to the Museum of Fine Arts (a preexisting perk).
Turning to longer-term goals, Faust said a committee is being formed to examine the creation of an undergraduate concentration in the dramatic arts; she has also asked Graduate School of Arts and Sciences dean Allan Brandt to explore master of fine arts degree programs. Both were task-force recommendations. Finally, a University-wide advisory body will be formed to carry forward the work the arts report envisioned.
Also during Friday's panel, Cogan University Professor Stephen Greenblatt, who chaired the arts task force, said he was thrilled to hear such a long list of developments already under way; he said he had feared, especially in light of financial constraints, that the report would go "where most task-force reports go: directly to the bottom of the sea, never to be heard from again."
The report's more expensive recommendations will evidently have to wait. While Faust repeated the task force's commitment to create new campus spaces for the arts, she did not mention the proposal for a major new facility in Allston. Rather, she focused on one reuse of existing space that is already operational: student artworks on display for visitors in the main corridor of Massachusetts Hall (where the president and her senior staff work).
The panel itself, Faust proclaimed, was "the first large-scale event that Harvard has ever hosted to encourage students to pursue careers in the arts and humanities." She added: "I hope that this becomes a tradition."
You might also like
Genetic analysis reveals a culture enriched from both sides of the Danube.
Harvard researchers illuminate a longstanding epidemiological connection. 
Harvard's Faculty of Arts and Sciences broaches two tough topics.
Most popular
Professors' humble beginnings, concentration choices, and a mini history of Harvard and Radcliffe presidents
Brief life of a feisty mountaineer: 1859-1925
Realizing the full potential of black employees
More to explore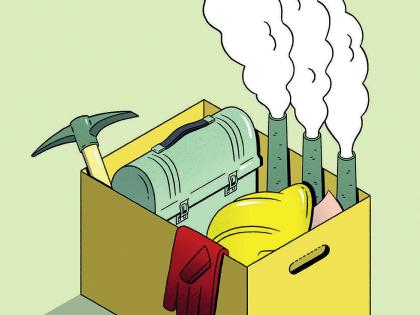 Expect massive job losses in industries associated with fossil fuels. The time to get ready is now.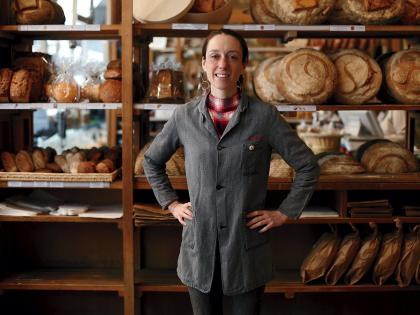 A third-generation French baker on legacy loaves and the "magic" of baking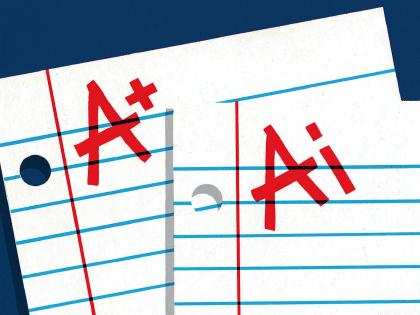 Generative AI can enhance teaching and learning but augurs a shift to oral forms of student assessment.