Arts and Sciences Details Finances
Lessened endowment funding, pressure on tuition, and remaining deficits
Following publication of Harvard's fiscal 2011 financial report, the Faculty of Arts and Sciences (FAS) has now released details of its financial operations during the year ended last June 30, fleshing out the narrative that accompanied Dean Michael D. Smith's report to the faculty on October 4. The report details what was, for FAS, the most challenging year following the 2008 financial crisis and the $11-billion decline in Harvard's endowment, as the faculty absorbed successive years of significant reductions in endowment distributions for its operating budget—by far the largest source of its revenues. Since the financial crisis, FAS has been pursuing a plan to gradually control expenses and maximize financial flexibility, while accommodating urgent priorities such as sustaining financial aid at a time of increased hardship for students' families. The progress achieved during fiscal 2011 indicates that FAS's plan to eliminate its structural deficit by the end of the current year is on track.
The FAS financial report—prepared for management purposes (and therefore not in accordance with generally accepted accounting principles, and not meant to represent a subset of the University's GAAP financial statements)—details these highlights of the faculty's operations and condition:
A smaller operating surplus and a consolidated net deficit. For fiscal 2011, FAS had a consolidated operating surplus of $19.5 million, down from a consolidated surplus of $125.8 million in fiscal 2010. That reflected a 4.5 percent ($47 million) increase in expenses, to $1.1 billion, and a 5 percent ($59 million) decrease in revenues, driven by the $70-million reduction in FAS's distribution from the endowment during the year.
That 11.3 percent reduction in FAS's largest source of revenue—in line with the University's response to the sharp decline in the endowment's value during fiscal 2009—completes the most challenging part of the faculty's fiscal diet. The endowment distribution peaked at $655 million in fiscal 2009, when it contributed 54 percent of FAS's operating revenues; in the most recent year, endowment distributions accounted for 49 percent of those revenues.
On a net basis—after accounting for capital spending on buildings and equipment and other transfers from the endowment—FAS had a consolidated deficit of $23.2 million in fiscal 2011, compared with a $44.5-million surplus during the prior year.
Pressure on tuition and fee income. Tuition and fees, after subtracting financial-aid disbursements, represent FAS's largest source of unrestricted, fungible funds: nearly half the unrestricted revenue of FAS as a whole, and more than half ($259 million of $511 million) of the unrestricted revenue of the "core" operations (which comprise the College, the Graduate School of Arts and Sciences, and the faculty itself).
It is therefore notable that with endowment distributions depressed and planned spending on financial aid rising (and necessarily funded from the faculty's unrestricted revenues to an increasing degree), net tuition and fee revenue declined during fiscal 2011, despite increases in the term bill:
These figures, for FAS on a consolidated basis, combine unrestricted and restricted sources of financial-aid funding. The trend is similar for the core operations, where net tuition and fee revenue decreased slightly during fiscal 2011, despite a $10-million increase in tuition and fees assessed. From fiscal 2009 through this past year, FAS's unrestricted spending for financial aid within the core operations has more than doubled, from $42 million to $89 million. Although these developments were anticipated in FAS's financial plan for navigating the crisis, they do highlight the acute pressure on unrestricted funds.
Research momentum. FAS faculty members continued to compete effectively for sponsored-research awards. Grants and contracts totaled $205 million in fiscal 2011, up from $193 million in the prior year, with federally sponsored research a particularly robust $150 million, up from $134 million (more than offsetting a decline in non-federal awards).
Compensation and other expenses. Salaries, wages, and benefits account for 51 percent of FAS's expenses: $563.5 million in fiscal 2011, up 2.9 percent from the prior year. The relatively modest growth reflects a 2 percent increase in salaries (following the freeze in fiscal 2010) and 8 percent growth in benefit costs. The full-time-equivalent workforce of faculty (1,252) and staff members (2,861) both declined very slightly during the year (retirement incentives offered and layoffs imposed at the end of fiscal 2009 and thereafter effected a reduction in payrolls totaling a couple of hundred people then, and that level of staffing has held essentially level since). The cohort of diverse fellows, coaching assistants, teaching assistants, and others increased by about four dozen people, making FAS's workforce larger by one person in 2011 than in the prior year.
Costs for operation and maintenance of FAS's facilities totaled $133 million, up $6 million from fiscal 2010, but still well below the $145 million expense in fiscal 2009.
Other, miscellaneous expenses were reported at $60.5 million, up about 2 percent from the prior year, but this sum includes a one-time, $5-million investment in a new computing center; if that were excluded, the other-expense line would have decreased by 6 percent—bringing the reduction in these costs (for travel and entertainment, postage, insurance, telecommunications, and so on) to 16 percent since fiscal 2009.
Balance-sheet strengths. As FAS dean for administration and finance Leslie A. Kirwan noted in her financial report, published in October, fiscal 2011 was the year of greatest challenge for the faculty, in light of the planned reduction in the endowment distribution. In fiscal 2012, the distribution has begun to rise modestly (the Corporation has authorized a 4 percent increase). Even so, given the fiscal 2011 results, Kirwan projected that FAS would be able to realize Dean Smith's goal of eliminating its structural deficit this year.
Notable signs of strength include FAS's ability to prefund $16 million of fiscal 2012 capital projects from the fiscal 2011 operating budget, and to prepay $13.2 million of principal from its long-term debt; at the end of the fiscal year, total long-term debt (excluding faculty loans) had been reduced to $915 million, from $961 million at the end of fiscal 2010.  
You might also like
Genetic analysis reveals a culture enriched from both sides of the Danube.
Harvard researchers illuminate a longstanding epidemiological connection. 
Harvard's Faculty of Arts and Sciences broaches two tough topics.
Most popular
Professors' humble beginnings, concentration choices, and a mini history of Harvard and Radcliffe presidents
Brief life of a feisty mountaineer: 1859-1925
Realizing the full potential of black employees
More to explore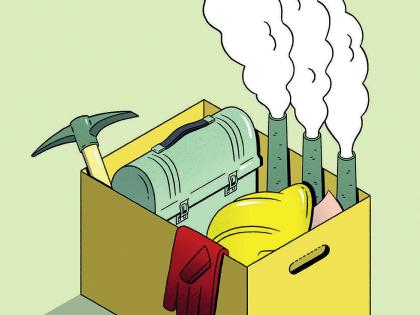 Expect massive job losses in industries associated with fossil fuels. The time to get ready is now.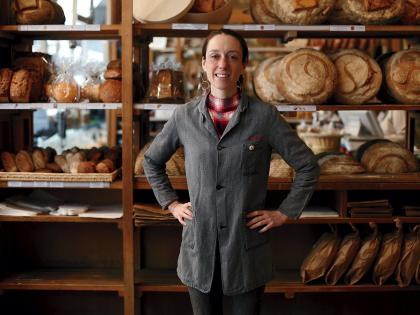 A third-generation French baker on legacy loaves and the "magic" of baking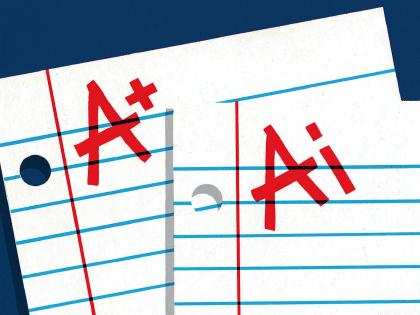 Generative AI can enhance teaching and learning but augurs a shift to oral forms of student assessment.