Out of Cambridge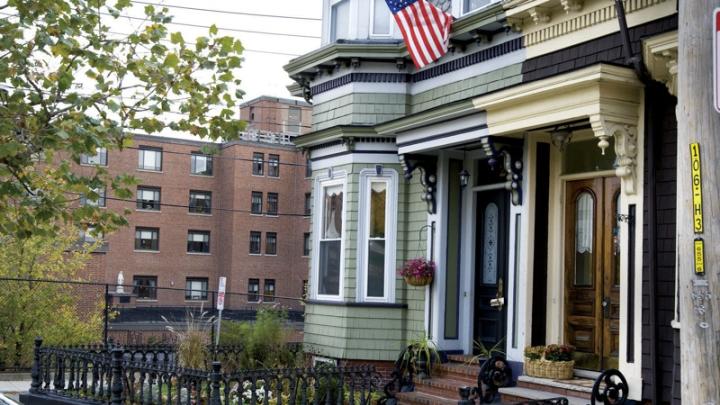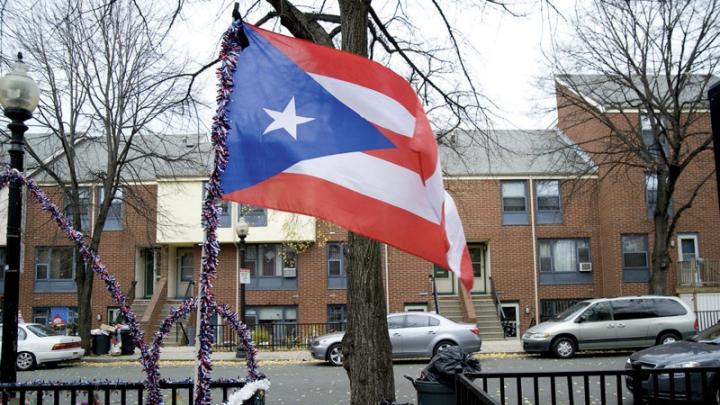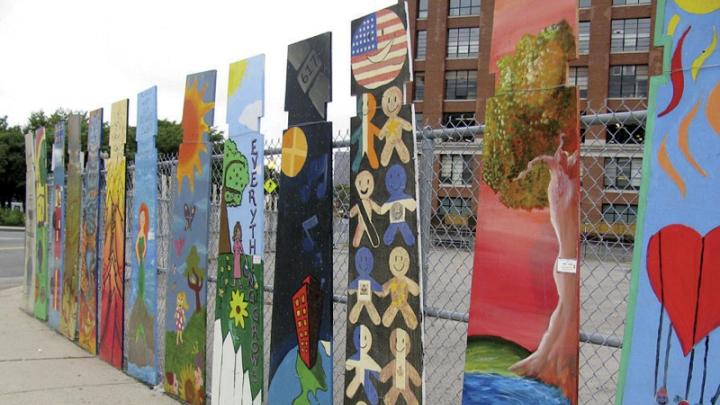 The Boston I knew at the beginning of the semester was largely a tourist's Boston. There was one lazy Fourth of July spent under a willow on the Esplanade. A sophomore outing to Fenway for a Red Sox game. Occasional trips into Chinatown for dim sum and groceries. The time I got lost and ended up in the South End. The route of the M2 shuttle, from Cambridge to Longwood. Summer evenings spent walking along Newbury Street, through the Public Garden and Boston Common at the city center, following the Freedom Trail past Government Center and up to the North End.
This semester I've ventured into a different Boston. I've walked through residential neighborhoods and housing projects, people-watched in postage-stamp parks. Away from the more manicured center of the city, Boston feels startlingly different. There are wide-open spaces and speeding cars—poor places for pedestrians. There are plain, single-family homes with peeling paint, a far cry from the smooth red brick and crowded streets of Harvard Square. There are gas stations and dollar stores. There are funny little things—unexpected murals, Halloween decorations, a statue on the corner, a peculiar ornament on the door.
It's not quite what comes to mind when I think of the city. It's not, I suspect, the Boston that freshmen come to Harvard eager to explore. And I think this is what's made it important to know.
There's a straightforward reason for my newfound adventurousness: I'm taking a General Education course called United States in the World 24: "Reinventing Boston: The Changing American City." Class readings and lectures deal with sociological issues like diversity, crime, education, and urban planning, and part of my homework is to observe neighborhoods. I spend my weekends wandering—sometimes uncomfortably—through unfamiliar areas, trying to play social scientist, and in my write-ups on these visits, I try different academic theories on for size.
The class brings a piece of Boston into the classroom as well. Most lectures are given by guest speakers—ministers, principals, community leaders, journalists, philanthropists, entrepreneurs, the police commissioner, the mayor: such a deep slice of Boston's leadership that the city would probably cease to function if they were all in our classroom at once. Their perspectives are often vividly personal: there are stories about walking the streets of Dorchester at night and the challenges of running a charter school. When these guests leave, they leave behind open-ended challenges—what do we do about the achievement gap? poverty and inequality? innovation?—that still linger in my mind.
The class has not only given me a unique engagement with a city where I've mostly been a stranger, it has melted into my life in ways I didn't expect. In lecture, I see data from the 2010 census on Boston's increasing diversity; in neighborhood visits, I'm more aware of the shifts in character as class and ethnicity change from block to block. I hear about a smartphone application that lets citizens report neighborhood issues, and I now regard potholes with newfound excitement. After reading theories about crime and urban planning, I've thought harder about where and why I feel safe at night.
Perhaps this is what my professors envisioned. USW 24's past and present course heads recently organized a day-long conference entitled "Reimagining the City-University Connection." Academics and city officials alike came together to explore the intersection between research and practical policy initiatives—in effect, the grown-up version of my class.
This practicability is part of the unique character of the course. People can and do live all their lives without, say, solving Schrödinger's equation or reading Heidegger, but the reality of people and places is impossible to ignore. Some kinds of knowledge feel restricted, accessible only through laboratories, libraries, and ivory towers, but this class has drawn strongly from lived experience, whether that of our neighborhood visits, or simply that of growing up. The issues we discuss—poverty, technology, crime, education, economics—are part of both national debate and personal concern.
The design of the course reflects this tangibility. The reasoning is curiously similar to that of studying abroad: some subjects are best learned not in a classroom but rather by immersion, whether across the river or across the Atlantic. In some ways, Boston, for all its nearness, is like a foreign country.
It would be possible for me to leapfrog through most parts of the world without once leaving my zone of familiarity. Sure, landscapes and languages and architectures change, but at the core of things, my experience is wrapped in a bubble of privileged Western lifestyle and sensibility. There are more Starbucks in certain parts of Beijing, for instance, than in South Boston. Diversity runs along many lines other than culture and ethnicity, and studying this city (or, strictly speaking, Greater Metropolitan Area) of which I'm a part can be the opposite of parochial.
It seems ironic. My expeditions into Boston take just hours and are crisscrossed with streaks of familiarity—the T, the skyline, the Charles. I'm never more than 10 miles from Harvard Square. But wandering through Boston has taught me to appreciate difference, and to become aware of the myriad, hodgepodge diversity packed into a place that's at once familiar and foreign. Studying Boston should seem like the opposite of studying abroad, and of course, there's a separate level of difference between countries as compared to differences within a city. But it's sometimes easy to forget that difference can't be measured only in terms of magnitude, and each block and each neighborhood in this city of Boston is in a way its own world.
I'd like to say that I understand Boston better now. In a way, I do. But understanding often requires abstractions and generalizations, and the city stubbornly resists this. Details and complications abound. Cityscapes change in a matter of blocks. At the base of Dorchester Heights, in South Boston, are several housing projects, plain buildings of brick. Moving up the hill, the houses become more familiar single-family homes; at the top are large, colorful, ornate duplexes. In the South End, a mere two or three blocks separate the iconic Victorian townhouses from the housing projects of Villa Victoria, where Puerto Rican flags abound. A few blocks farther north, there is a community garden where empty 25-pound rice bags often serve as planters. The crowded, bustling atmosphere of a Friday night in the North End abruptly gives way to dark, deserted streets just three blocks from Hanover Street.
There's plenty to explore, and I've learned to expect surprises. In predominantly white South Boston, I encountered a Taiwanese softball league; its players traveled from as far as Rhode Island and Connecticut to bat in the wide-open fields of Joe Moakley Park. Near the Broadway T stop was a row of wooden lighthouse cut-outs, brightly painted. In a housing project in Charlestown, I saw a flowerpot stuffed full of American flags, a miniature garden of patriotism.
All of this has made me start noticing different things about Harvard Square. The abundance of joggers, for instance—likewise common in the South End but not in, say, East Boston. The lack of neon signs, which characterize the small restaurants along Broadway Street in Southie. The prevalence of sidewalk cafés, and the paucity of gas stations. The red-brick paving, and the ratio of Starbucks to Dunkin' Donuts. Red Sox gear is less visible here, and scarves and peacoats more so. Sidewalks are busy and crowded, and people walk quickly.
These things are the opposite of profound and surprising. They are normal, which has made them invisible, un-thought-about. But against the varied backdrops of the city, different features stand out in relief. One of the greatest gains from this course has been context and contrast, a highlighting and re-evaluation of norms and things taken for granted. I've been able to characterize myself as a statistic, and to compare that statistic with other statistics in the city, so that my life feels less like an isolated singularity, and more like one life out of many interconnected ones. I think that getting out of Cambridge has made my world just a tiny bit bigger and richer, and added a little more complexity and ambiguity.
And if nothing else, I've been persuaded to get a Red Sox cap.  
Berta Greenwald Ledecky Undergraduate Fellow Katherine Xue '13 has rediscovered her deep, abiding love for maps.
You might also like
Genetic analysis reveals a culture enriched from both sides of the Danube.
Harvard researchers illuminate a longstanding epidemiological connection. 
Harvard's Faculty of Arts and Sciences broaches two tough topics.
Most popular
Professors' humble beginnings, concentration choices, and a mini history of Harvard and Radcliffe presidents
Brief life of a feisty mountaineer: 1859-1925
Realizing the full potential of black employees
More to explore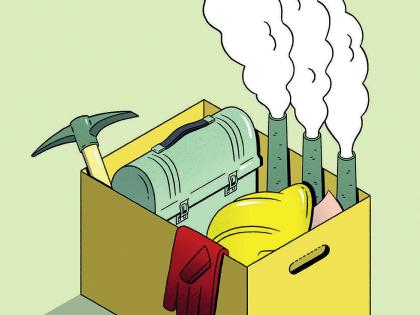 Expect massive job losses in industries associated with fossil fuels. The time to get ready is now.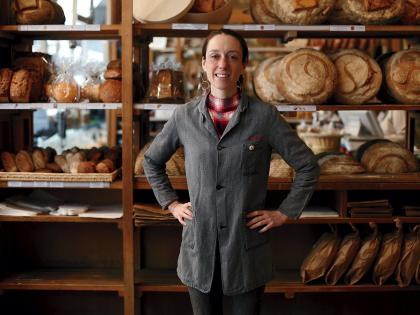 A third-generation French baker on legacy loaves and the "magic" of baking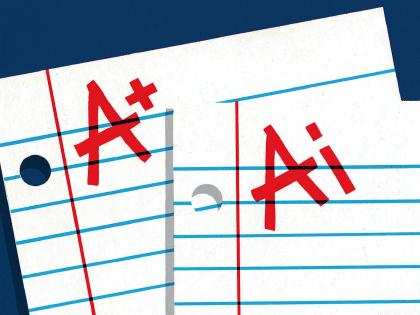 Generative AI can enhance teaching and learning but augurs a shift to oral forms of student assessment.