Vigorous Outdoor Escapes
New England mountain, river, and woodland adventures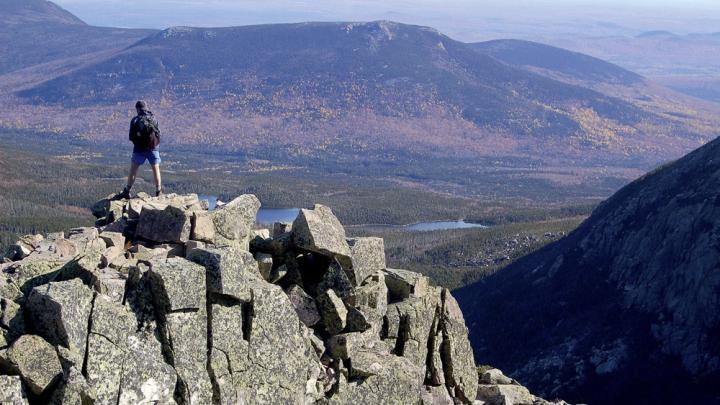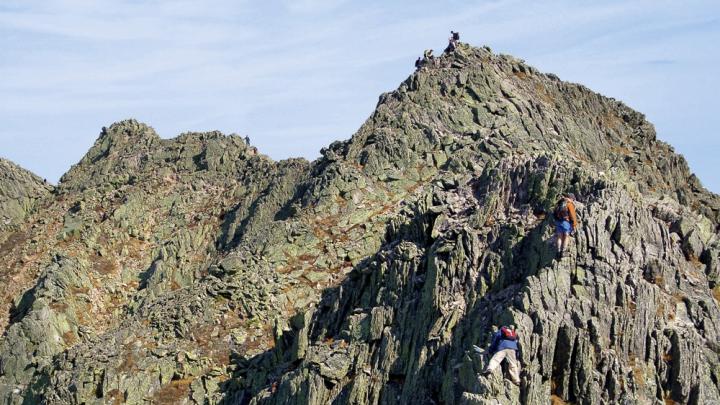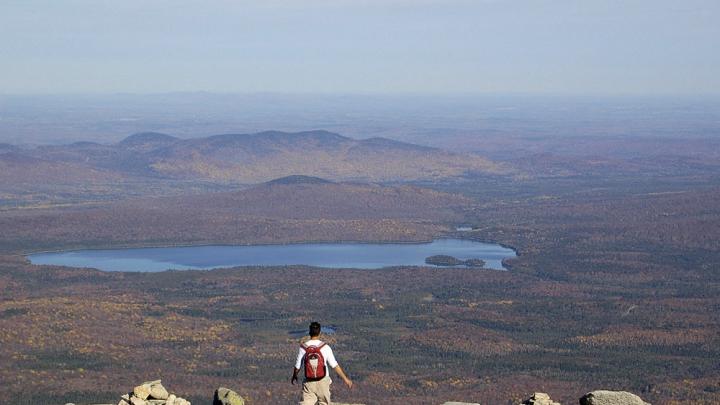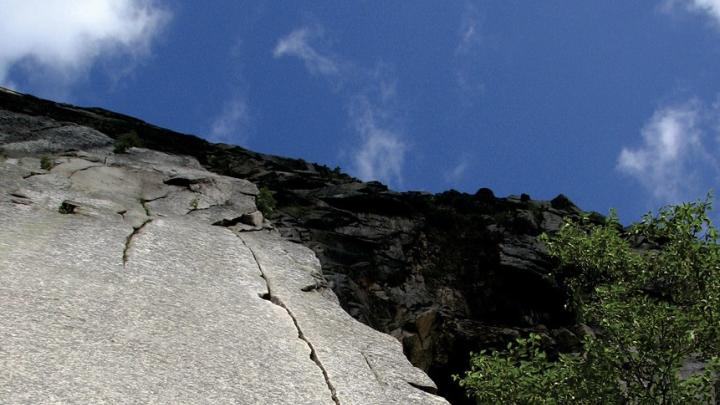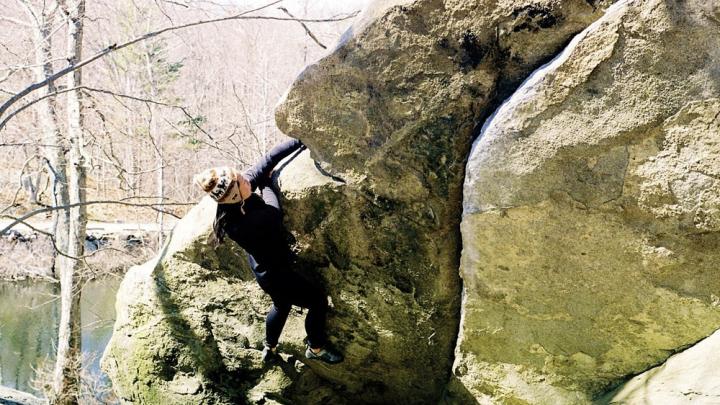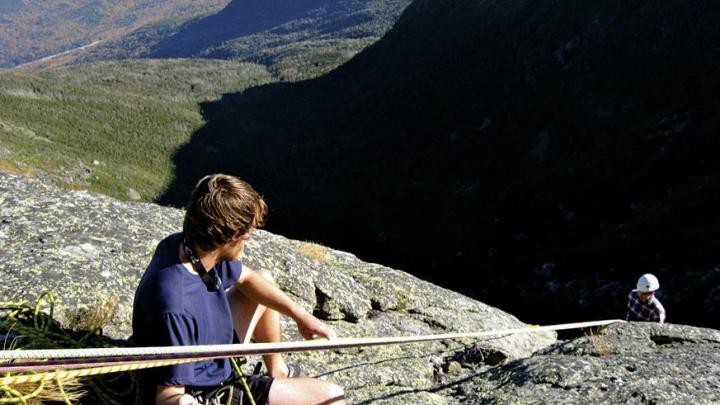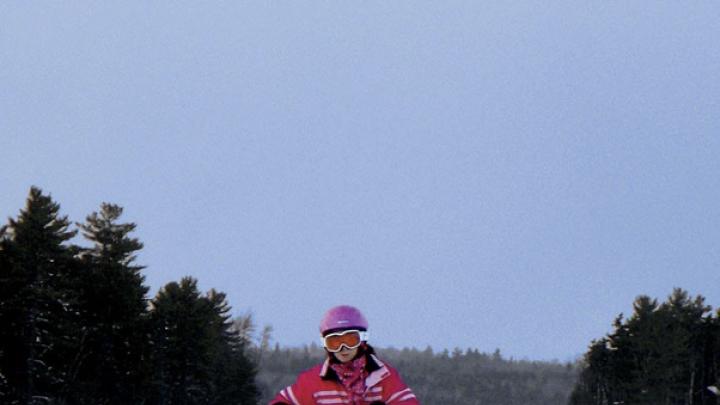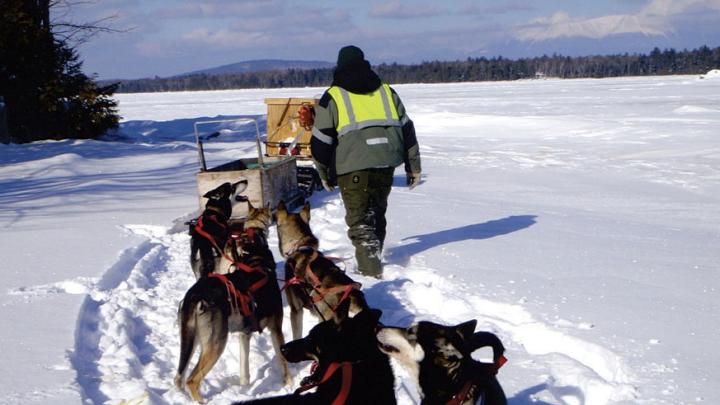 The last stretch of arête—the rocky ridge leading to the 5,268-foot summit of Mount Katahdin in northern Maine—is called the Knife Edge, and for good reason. It is about a mile and a half long and several sections are a mere three feet wide, with thousand-foot drops on both sides. To hike it, says outdoor writer and blogger Matt Heid '96, is a singular thrill.
"Katahdin is the centerpiece of the most iconic, true wilderness area in the region," he explains. "It's the only mountain in New England that was not overtopped during the last ice age—the ice dug instead only into its flank, creating the only true arête around. There is no other hike like it in New England. The view, the exposure, and the experience are unparalleled." Heid has ascended Katahdin a half-dozen times over the years and outlines the trip in his 2008 book, AMC's Best Backpacking in New England. (He also writes the Appalachian Mountain Club's equipment blog (http://equipped.outdoors.org). "If you only do one high adventure in New England," he adds, "that is the trip I would recommend."
Such high praise for a Maine mountain might seem suspect, given that Heid recently spent three years in Alaska pursuing his passion for remote wilderness. (He returned to New England following the birth of his first child.) Yet he maintains that this region hosts "the gnarliest and most challenging trails I've hiked anywhere." Typically extremely rocky and steep, many "were built before modern trail standards were in place," he explains. "Back then, people followed the premise that the fastest way from here to there was a straight line, regardless of the terrain. Some trails are nothing more than paint blazed on rocks on a mountainside. Only in New England would such routes even be called 'trails.' Add to all that the notoriously fickle weather, and I like to say that if you can hike and backpack in New England, you can do it anywhere. It's a great training ground."
New England offers outdoor adventures of almost all sorts: whitewater rafting, surfing, paragliding, ziplining, mountain biking, and sailing, among other rigorous sports that Harvard community members of all ages engage in.
Outdoor sports such as rock climbing have clearly risen in popularity, according to Sam Brotherton '12, vice president of the Harvard Mountaineering Club (www.harvardmountaineering.org), which is open to students, faculty, staff, alumni, and other University affiliates. Founded in 1924, the club was revitalized about 10 years ago and now has a large cohort of climbers, as well as mountain bikers, kayakers, surfers, and backcountry skiers. Brotherton also co-manages the club's popular Bouldering Gym, a 16-foot-high climbing wall built five years ago (by Keller Rinaudo '09, among others) in a former squash court in the basement of Lowell House. Climbing in particular "is becoming astronomically more popular because of the creation of urban gyms; it has expanded from a niche sport," Brotherton reports. His girlfriend, Brianna Goodale '09, also a rock climber, teaches the skill at the indoor Metro Rock gym near Boston, where a new program has opened climbing to underprivileged children. Rock climbing outdoors, he adds, is relatively accessible compared with other sports: "Once you have the climbing gear, which is expensive, the sport is virtually free."
There are at least three categories: bouldering, "trad" (traditional), and sport climbing. Bouldering is the most physically demanding of the three, Brotherton explains; it entails hoisting one's body up and around massive rocks that are often horizontal to the ground and up to 15 or 20 feet high, using only one's hands and feet; there's no equipment, save for a thick foam pad placed at the bottom of the boulder in case of a fall. He favors Rhode Island's Lincoln Woods because it has "massive overhangs" and is only an hour's drive from Cambridge. "Bouldering is great because you can do it throughout the season, even into the cold weather," he says. "It's more flexible than sport or trad climbing: you can climb a lot, climb fast, and get a great workout in two or three hours. And you can do it anywhere there are big rocks," whereas the nearest place for him to go trad climbing is about three hours north, in New Hampshire.
Sport climbing, which emerged about 25 years ago, relies on permanent anchors embedded in cliff rock that climbers clip into during the ascent. The emphasis is on gymnastic athleticism, speed, and endurance. Trad climbing requires placing one's own anchors and thus trusting to personal judgment in the moment during the vertical ascent. It is therefore considered riskier and more adventurous.
Brotherton had one of his best trad climbs on the popular Cathedral Ledges in North Conway, New Hampshire (in the White Mountains), traveling about 400 feet on a vertical grade in six hours, which was "extremely challenging." He and club friends have also climbed Cannon Cliff in Franconia Notch in New Hampshire. "It is the most adventurous place to climb in New England because, after hiking in for an hour to get to the base, you can spend the entire day climbing to the summit, which is about 1,000 feet up," he reports. "It is a big, flat mountain top. Then you can hike back or you can rappel down, which most people do not do because it is very risky for climbers below because of loose rocks falling."
Then there is ice climbing. "Instead of hands and feet, you're using mountain boots—so crampons can attach to the ice—and two ice picks," he explains. Sometimes the ice is covering rocks, but more often Brotherton and his friends climb frozen waterfalls, such as those that form in the gullies of Mount Washington. Climbers debate the advantages of indoor versus outdoor rock climbing; many do one or the other exclusively. In the end, "they are completely different sports," Brotherton asserts. "For me, nothing compares to spending the day outside climbing 60 feet up a cliff in the snow and ice."
If strenuous ascents do not appeal, try a sheer drop from an airplane. Howard White '59 has been skydiving in New England for 47 years. People who have an intense fear of riding a roller coaster do not want to try skydiving because they "worry about that gut-wrenching terror you can get on the ride," he says. "But you don't have that with skydiving, because you are not attached to anything that jerks you around. It's more like a floating sensation"—akin to scuba diving.
Fear of heights? Not an issue, apparently. "Once you get over that initial thought of getting out of the plane, you do not have that fear because you are so high up—you do not even notice the height," he explains. (The jumps can occur at about 11,000 feet, and the parachutes typically deploy at about 3,500 feet.) For belly-flying (falling prone toward the ground), the focus is on maneuvering the body to stay level with one's group of co-divers—camaraderie can be a big part of the sport. Vertical flying, falling head or feet first and traveling 150 to 160 miles per hour (versus the 120 m.p.h. in belly-flying), is a different discipline, White reports, as are the flips and spins performed during air acrobatics.
Learning to skydive is not difficult—the initial training takes about 30 minutes—although one should be in reasonably good physical shape, says White, who was an instructor himself for many years. (A 250-pound weight limit is enforced.) He is a member of the Massachusetts Sport Parachute Club, which operates Jump Town, a skydiving center at the municipal airport in Orange, Massachusetts (www.jumptown.com). Beginners engage in a tandem free fall, in which they are harnessed to an instructor for the free fall and the parachute ride down. White also recommends the drop zone at the Pepperell Skydiving Center near Nashua, New Hampshire, and Skydive New England in Lebanon, Maine. In the colder months, he travels to Connecticut Parachute, in Ellington, Connecticut, because it is the only regional drop zone open year-round—and he likes to land in the snow. "I'm at 9,000 jumps," he says, "and I'm still doing it."
The region's winter season lasts the longest in northern Maine, where adventures in dogsledding are available from late October through March. Deborah Markowitz '86, a pulmonary and critical-care physician in Natick, Massachusetts, and her family travel north of Moosehead Lake (due west of Mount Katahdin) to mush at the Nahmakanta Lake Wilderness Camps (www.nahmakanta.com or www.mainedogsledding.com). The year-round lodge was established in 1872 and now supports or leads wilderness adventures, including backcountry cross-country skiing and snowshoeing, fishing, hiking, boating—and moose tours.
In winter and early spring, the camp is accessible only by snowmobile, Markowitz notes; visitors are picked up by Don Hibbs—the certified Maine Master Guide (and former Alaskan guide) who owns Nahmakanta with his wife, Angel (also a guide, as well as the camp's cook)—and driven in through the woods. Guests stay in log cabins with wood stoves and views of a pristine lake. Hibbs breeds and trains all the dogs and accompanies people out for mushing expeditions and training sessions. "This is not a mushing school. It's a one- or two-day adventure for people who love animals and are fascinated by it," Hibbs says. "They drive their own teams or stand on the runner and follow behind us. They are not cargo, they are active participants."
The level of athleticism required is akin to what's involved in skiing a beginner's slope. "It's an amazing experience being on the sled and holding on while being pulled by these athletes," Markowitz reports. People may "think it's a cruel thing to do to dogs. Far from it. They just want to run. They're leaping and excited and fairly straining at the harness to get going. There is so much energy and power." The skill comes in handling the dogs' strength and knowing how and when to shift body weight as the sled takes turns and speeds along the trails. Markowitz and her children, Ariel and Kayla Silverman, have also loved witnessing Hibbs's deep relationship with the dogs, as well as learning about how they are trained, and about each animal's particular habits and personality. "This trip is about getting back to nature in the wilderness and being with the animals," Markowitz says. "You can go across the frozen lake and through the snowy woods where it's so quiet and see these beautiful vistas: snow-peaked Katahdin and the Knife Edge. It's just such a spectacular experience."
In exploring nature, free from the workaday demands and digital compulsions of modern life, "you can experience the world—and yourself—on its truest terms," notes Matt Heid. He recommends hikes in the Taconic Range, which runs along the eastern New York border from northwest Connecticut into central Vermont, and Mount Greylock, in particular, for its woodland diversity. For greater immersion, he suggests a two- to three-day circuit through the Great Gulf Wilderness and over the peaks of the northern Presidential Range in New Hampshire's White Mountains. Hikers will find deep solitude amid tangled forests, mountain views, and glacial boulders—along with a rigorous physical workout: "The climb out of the Great Gulf gains 1,700 feet in less than a mile," Heid reports. One can camp the first night in the wilderness and spend the second night along the ridge itself; available lodging includes AMC huts.
New England's outdoor adventures offer varied thrills, but at the root of any excursion into nature is the promise of "spiritual nourishment," says Heid. "Our lives are fleeting. Nature is eternal." 
You might also like
On antisemitism, "I have sought to confront hate while preserving free expression."
Harvard Kennedy School researchers on how to report pro-Israeli and pro-Palestinian protests accurately 
Harvard Chabad, IDF, and Bill Ackman screen October 7 Hamas footage
Most popular
Brief life of a formidable anthropologist: 1903-1991
First-years Ngozi Musa and Gabby Thomas help set the pace for track and field.
A negative investment return and annual spending reduce the endowment's value 5.1 percent.
More to explore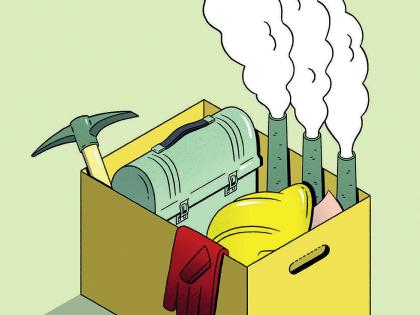 Expect massive job losses in industries associated with fossil fuels. The time to get ready is now.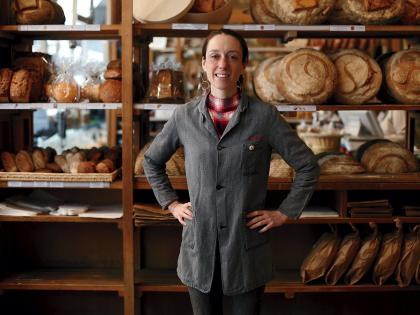 A third-generation French baker on legacy loaves and the "magic" of baking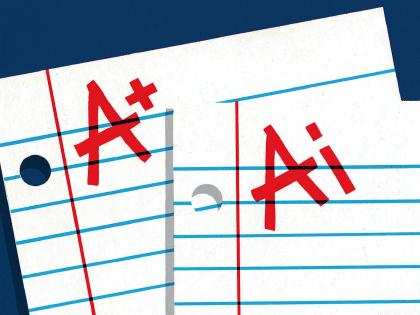 Generative AI can enhance teaching and learning but augurs a shift to oral forms of student assessment.