John Harvard's Journal
Engineering a School's Future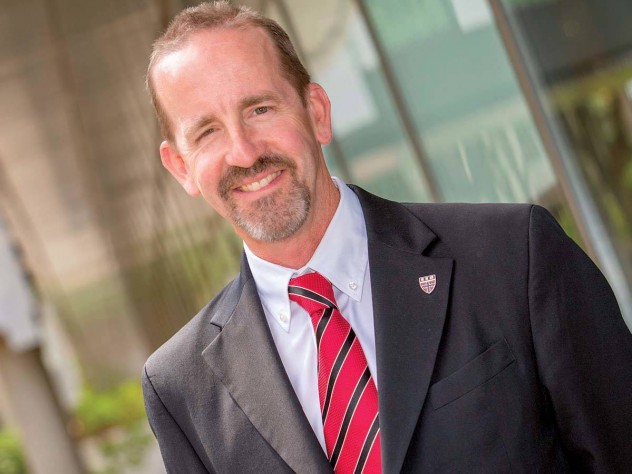 Photograph by Eliza Grinnell/Courtesy of Harvard School of Engineering and Applied Sciences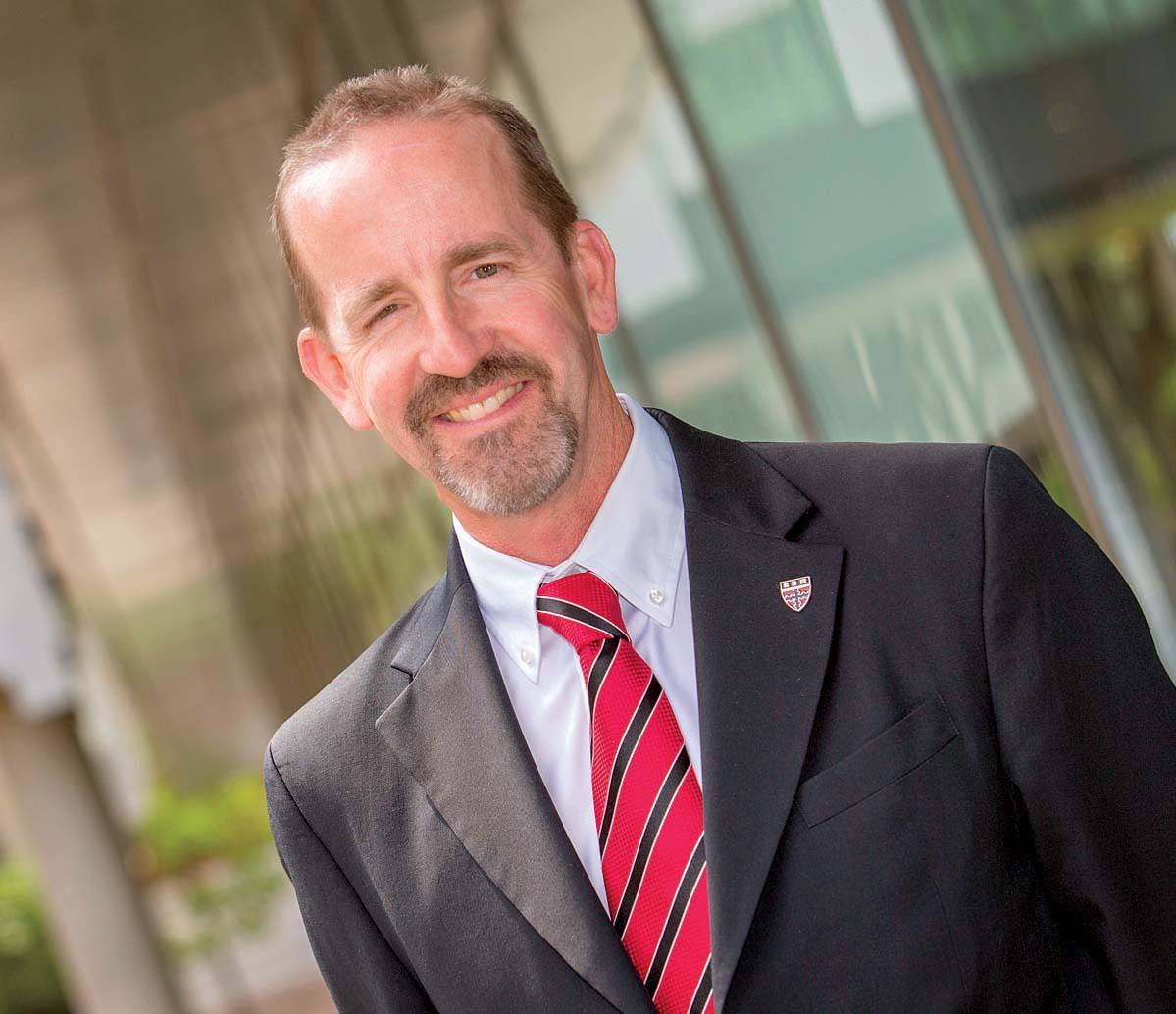 Photograph by Eliza Grinnell/Courtesy of Harvard School of Engineering and Applied Sciences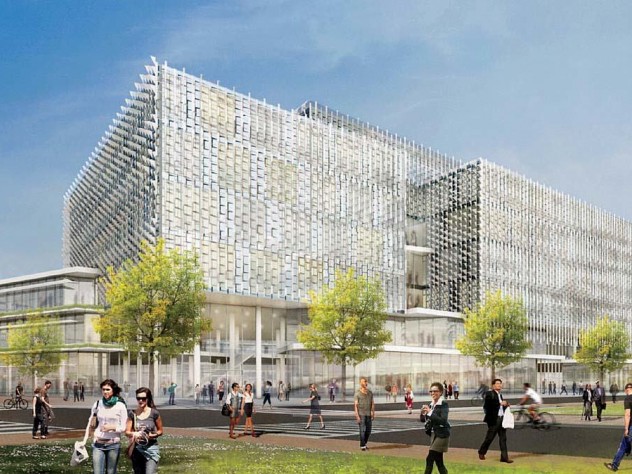 Rendering by Behnisch Architekten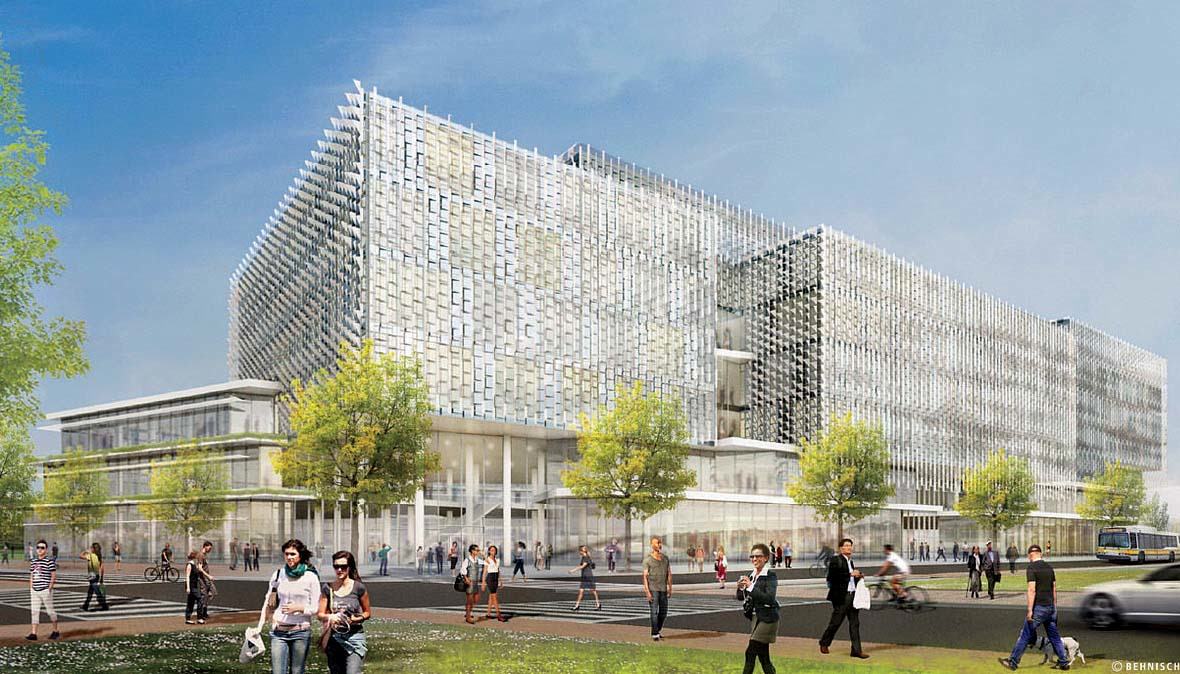 Rendering by Behnisch Architekten
One hundred days into his new position as dean of the Harvard John A. Paulson School of Engineering and Applied Sciences (SEAS), and after consultation with faculty members in the school and across the University, Francis "Frank" J. Doyle III shared insights into SEAS's future during an autumn conversation.
Computer science, in which he will make 10 senior appointments, will grow in Allston, when much of the school occupies new quarters at the end of the decade (see below). The department, strong already in the theoretical realm, looks to add expertise in applied directions like machine learning and optimization (developing efficient solutions for problems: a simple example is how to get from point A to point B in the shortest time). Bioengineering, a relatively small presence now, is poised for growth, perhaps with collaborators at Harvard Medical School, particularly in the quantitative-leaning systems biology and biomedical informatics departments.
He sees enormous opportunity for more cross-school collaboration. SEAS offers a collaborative degree with the Graduate School of Design, but Doyle says Harvard has "arguably the world's leading business school,…medical school, and…law school"—all with professors eager to explore potential partnerships with engineers. As one example, he points to the many faculty members throughout the University who are working in some way on climate change.
"The nature of these big challenges in [engineering] research going forward, is that they are going to touch on policy issues, legal issues, computing, data-privacy issues." Like climate change, "The nature of these big challenges in [engineering] research going forward," Doyle asserts, "is that they are going to touch on policy issues, legal issues, computing, data-privacy issues." Personalized medicine, for example, is bound to affect the healthcare discussion, get into legal issues of privacy, and have an entrepreneurial dimension, thereby involving the schools of business, medicine, law, and public health, in addition to SEAS. These are problems "that require rallying something on the order of a couple hundred people to tackle," he explains. "We weren't well-positioned" for these kinds of partnerships in the past. "Today we are."
For a full account of the conversation on the future of SEAS, read "Poised for Partnerships."
Meanwhile the school, whose cohort of professors and tenure-track faculty members has risen nearly 80 percent in the past two decades, to 85 this academic year, reports that it is spilling out of its 410,000 square feet of labs, classrooms, and offices. A solution is in sight—but patience is required: the plan submitted to the Boston Redevelopment Authority for review in November envisions 496,850 gross square feet of new facilities facing Western Avenue, in Allston, with occupancy scheduled in the fall of 2020. The project includes 445,350 square feet of new construction, atop part of the platform for the science facilities on which work was halted by the financial crisis in 2010 (see "Allston: The Killer App," March-April 2013, page 47). The remaining space would be landscaped, but reserved for future development. The project now also encompasses 51,500 square feet of SEAS administrative offices in the existing Harvard-owned building at 114 Western Avenue, which is to be renovated.
The project is smaller and simpler—and presumably less expensive—than the four-building science complex envisioned nearly a decade ago. Among other changes, it has shed a conference center, meant to serve several other buildings planned then, and a daycare facility. [Update January 19, 2016: An SEAS representative notes that as part of the planning for the new facility, the University is pursuing daycare alternatives in the vicinity.]
The new complex, conceived as six stories above grade and two levels below, masses three blocks of laboratories, totaling 209,000 square feet of science facilities, facing Western Avenue; they sit atop a quadrangle, where "teaching environments"—"maker space, design studios, fabricating garages, clubhouse plaza rooms, as well as traditional flat and sloped-floor classrooms"—will be concentrated (58,200 square feet in the new building, plus some in the renovated space next door). The complex steps down to the south, to the temporarily landscaped plaza. There are also an expansive atrium and circulation areas, meant to tie the whole facility together (122,250 square feet); a cafeteria and lounges; and some retail space. Public access is envisioned to the cafeteria, part of the atrium, and auditorium (the latter on a scheduled basis), as well as the retail areas: about 20,000 square feet of the total project.
Projected tenants include at least parts of SEAS's applied mathematics, applied physics, computer and computational science, bioengineering, electrical engineering, environmental science and engineering, material science, and mechanical engineering groups. According to the regulatory submission, the project is designed to accommodate 360 faculty and staff members; 1,000 graduate students and researchers; and 600 undergraduates daily.
It is a safe bet that many of them are counting the days until they can see steel rising, and then anticipate moving in. The ranks of SEAS undergraduate concentrators continue to swell, from 291 in 2007-2008, when SEAS became a school, to 887 or more this academic year (driven largely by growth in applied mathematics and computer science). Maybe the University should not plant too deeply on the southern part of the site.