The Complete Works of Du Fu, China's Shakespeare, Published in English
Conant University Professor Stephen Owen spent 10 years translating the poet's 1,400 surviving poems.
As Shakespeare is to literature in English, so is the poet Du Fu to the Chinese literary tradition. He wrote in the eighth century, during the Tang dynasty, and his work is accessible to modern Chinese readers in a way that English literature of that period—think Beowulf—is not available to readers of modern English. Du Fu, in fact, is still widely quoted in China today, and his influence on Chinese poetry during the past 1,200 years is inescapable. But the poet's complete works have heretofore been unavailable in English translation.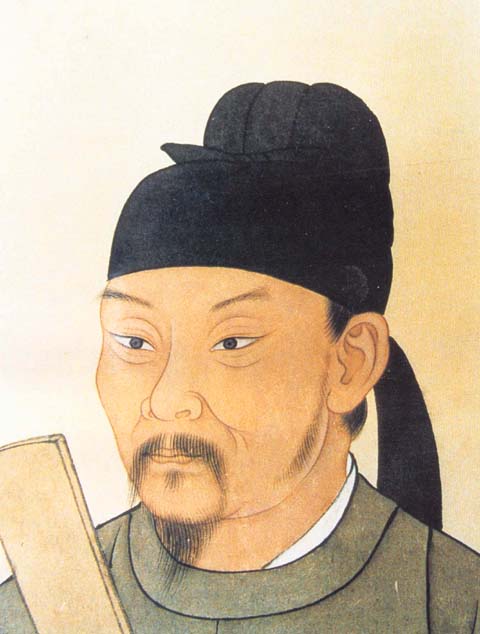 Ten years in the making, and comprising six volumes and 3,000 pages, The Poetry of Du Fu is the latest published work of Conant University Professor Stephen Owen. Owen's earlier, monumentally ambitious work—translating an entire anthology of representative Chinese literature by himself, in the 1990s—was described in "Anthologizing as a Radical Act." At the time, Owen said that in order to preserve the variety of the anthology's different poetic voices, and prevent the English versions from sounding like the work of one man, he thought of himself as translating a great play with many characters. Doing it all himself, he explained, allowed him to capture literary allusions across centuries, linking each text back to earlier works. Those references could easily have been lost if multiple translator-scholars had worked together on the single volume.
The translation of Du Fu's poetry, although simpler because it represents the work of one just one man, was in some ways even more ambitious. The result, published by De Gruyter ($210 for all six printed volumes but available free online under an open access license at the publisher's website), is more than twice the length of Owen's earlier Norton anthology. And because Du Fu, like Shakespeare, is known for great breadth—in subject, in the way he uses language to convey different registers (see "Out with the Sake, In With the Ale") and layered meanings—he is one of the most challenging poets to translate. Chinese poetry, a literary tradition in which tenses are absent, pronouns rare, and the use of the singular and plural obscure at best, is well known for seeming ambiguous at times. Within that tradition, the interpretation of Du Fu's work is especially contested. Owen's critical edition, in which his translations face the original texts, brings a scholarly aid for the first time to English-speaking readers ready to engage with China's literary lion.
You might also like
Harvard officially installs Claudine Gay, its thirtieth leader.
A half-dozen symposiums feature Harvard research on AI, climate change, inequality, and more
A musical and poetic "prelude" to Claudine Gay's installation festivities
Most popular
President Bacow on humility, Prime Minister Jacinda Ardern on democracy and social media, and Attorney General Merrick Garland on civic engagement and threats to U.S. democracy
The new police chief introduces a new policing culture.
Recent books with Harvard connections
More to explore
A test can identify these productivity-boosting personnel.
Ancient history professor studies coins, ceramics, and Zelda.
Anwar Floyd-Pruitt's wildly profuse art