Sports | Football
Football: Harvard 29, Cornell 13
10.6.16
The final score of this past Saturday's football game between Ivy League unbeatens at Harvard Stadium may be best expressed in terms of consequential takeaways of the pigskin: Harvard 3, Cornell 0. Employing an opportunistic defense and a clock-eating offense, the Crimson took second-half command of a close, often exciting game and gave coach Tim Murphy a birthday present to win (in points terms) 29-13. "We've established we're a gritty team," said a satisfied Murphy, who turned 60 on Sunday.
The victory ran Harvard's overall 2016 record to 4-0, and to 2-0 in league play. Cornell suffered its first loss and is now 3-1, 1-1. The Big Red's coach, David Archer, has his team on the upswing but rued what might have been. "We gave them the ball too many times," he said.
Cornell also let Harvard hold it too long: more than 35 of the 60 minutes, and more than 11 of the 15 in the third quarter. Some of the possession advantage was the result of the Crimson's ability to convert on third down: nine times out of 15 the offense, led by quarterback Joe Viviano '17, moved the chains. (Harvard came into the game leading the Football Championship Subdivision in third-down conversions.) Three times Viviano kept drives alive by connecting with tight end/H-back Anthony Firkser '17; twice he ran for first downs. "The Harvard quarterback [made] plays with his legs when we had really good coverage," said Archer despairingly.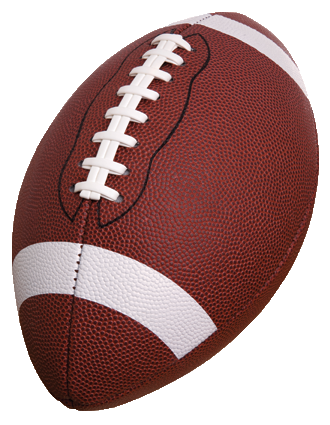 Harvard Football
Sign up for Harvard Magazine's football e-mail and follow the Crimson all season long! Dick Friedman will provide the latest news, game summaries, and insights.
But Murphy's mantra is "It all starts with the defense," and this win literally did. On the first play from scrimmage, linebacker Anthony Camargo '19 picked off a pass by Cornell quarterback Dalton Banks at the Big Red 28. This was Consequential Turnover Number One. Camargo brought the ball back 20 yards, to the eight. Two plays later, from the three, Viviano flipped over the middle to Firkser for a touchdown. Jake McIntyre '20 kicked the extra point. Harvard 7, Cornell 0. And 53 seconds into the game, the suspense had ended over whether the Crimson would prolong its streak of not having been shut out, which now stands at an Ivy League record 181 games.
The previous week the impressive Banks had engineered a stirring comeback win over Colgate, and back he came again. Later in the period he led the Big Red on an 11-play, 76-yard drive that culminated in a sweetly thrown 41-yard bomb to wideout Ben Rogers for a touchdown. When Nicholas Null kicked the extra point, it was 7-7.
Take this! Take that! Harvard continued the pattern with a masterly 11-play, 80-yard drive. Viviano involved receivers Joseph Foster '17 and Justice Shelton-Mosley '19, but the key play had the quarterback himself legging out a 25-yard gain. With the ball on the Cornell four, Viviano handed to Semar Smith '18, who barreled into the end zone. McIntyre kicked the point. Harvard 14, Cornell 7.
At this stage, the game had all the looks of a gunslingers' duel, especially when Banks hit wideout James Hubbard for 40 yards to start the second quarter. Cornell faced third-and-eight at the Harvard 25 when Banks dropped back again. He threw—into the arms of Crimson safety Tanner Lee '18, who was making his first career start. Consequential Turnover Number Two, and end of threat. Both teams moved the ball, and punters Zach Schmid '18 (for Harvard) and All-Ivy Chris Fraser booted away, with no further scoring. The half ended 14-7. (Schmid did a solid job, averaging 37.6 yards on five kicks.)
In the third quarter the Crimson put the hammer down. On its opening drive Harvard kept the ball for almost six minutes, with some strong running by Smith, Shelton-Mosley and Noah Reimers '19 and a key third-down completion to Firkser, who glommed onto the ball at the Cornell six.
At which point your correspondent mused, "Don't you think they'd put a body on Firkser?"
Responded his press-box neighbor, the ever-astute Sam Danello '18, who writes for the Crimson, "If they put a body on Firkser, they don't have one for Shelton-Mosley." (Ah-HA! Asked and answered!)
On the next play Smith scored on one of his patented cutbacks. McIntyre's extra-point try was blocked. Harvard 20, Cornell 7.
Cornell still had some firepower. Banks hit wideout Collin Shaw for 30 yards and running back J.D. PicKell for 14. The ball was down to the Harvard 21. Again, Banks dropped back. Again his pass found Lee—this time in the end zone for a touchback. Consequential Turnover Number Three.
There would be no miracle comeback this week. Viviano took the Crimson on another clock-eating drive, this one lasting almost five minutes and festooned with another Viviano-to-Firkser hookup, this time for 29 yards. When the attack stalled, McIntyre knocked through a 31-yard field goal. Harvard 23, Cornell 7.
Now the Harvard defense, knowing that Banks had no choice but to pass, stepped up the rush and tightened its coverage. It forced Cornell to punt. Opponents have been kicking the ball away from Shelton-Mosley but this time he got to return one, which went for 14 yards but had 50 yards' worth of moves. On the ensuing drive, he later made a batch of Cornellians miss on a 10-yard catch. Of the drive's 60 yards, 37 were covered by Viviano-to-Firkser passes. (Firkser ended the day with eight catches, tying him with Shelton-Mosley for the game high; Firkser's 90 yards led all receivers.) From the four, Smith again stormed into the end zone. A two-point conversion try failed. Harvard led 29-7. With a little over four minutes left, Banks tossed a 29-yard pass to Rogers for a touchdown that made the score 29-13; Null's point-after try was void, clanking off the left upright.
This Crimson team has surmounted two hurdles in Brown and Cornell. In contrast to the star-laden teams of the previous two seasons, it has a bit of a lunch-pail identity, the defense especially. The next two Ivy games are on the road, against Princeton and Dartmouth. We will know more at Halloween.
WEEKEND ROUNDUP  
Yale 21, Dartmouth 13
Stetson 31, Brown 21
Princeton 31, Georgetown 17
Penn 28, Central Connecticut State 16
Columbia 15, Wagner 13
Coming up: On Saturday, Harvard travels to Worcester, Massachusetts to take on one of its ancient and honorable non-Ivy rivals, Holy Cross of the Patriot League. Kickoff: 1 p.m. The game will be televised on Charter TV3 and streamed on the Patriot League Network. In 2016 the Crusaders are 2-4. Harvard leads the series 42-24-2. The teams last met in 2014, when the Crimson prevailed 41-18. 
The score by quarters
| | | | | | | | | |
| --- | --- | --- | --- | --- | --- | --- | --- | --- |
| Cornell | 7 | 0 | 0 | 6 |   | — |   | 13 |
| Harvard | 14 | 0 | 9 | 6 |   | — |   | 29 |