Harvardiana
Harvard A Cappella, From the Top
8.25.17
On any given weeknight around 10 P.M. in the 1960s, a passerby outside Dunster House might have overhead a group of young men harmonizing and laughing along to slightly risqué lyrics—for the time. Founded in 1946, and self-described as "Harvard's oldest informal singing group," the Dunster Dunces performed a cappella music that depicted campus life through the rose-colored lenses befitting twenty-somethings who felt as though they were on top of the world. As described by a 1963 Harvard Crimson review, one of their compositions, "Scholar's Lament," told the story of a Harvard undergraduate in then male-only Lamont Library who finds himself overcome with the desire to get closer to a Radcliffe student; another, "Winter," declared the season "a time to snow your girl."
"We would perform informal concerts at these mixers between various Houses," recalls Joe Sheppard '65, who directed the group during his last two years on campus. He fondly remembers the nights when the young men would get together for "smokers," parties where the members of the group smoked and drank in House dining rooms.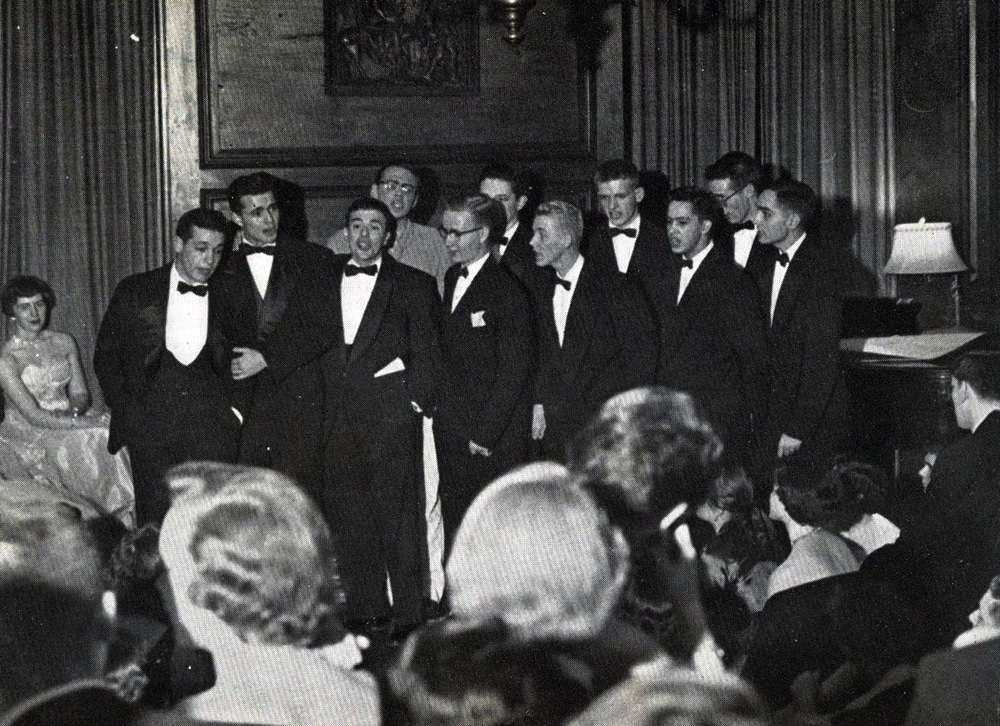 Courtesy of David L. James
Despite the playful and sometimes off-color approach that the Dunces took to their music, their story starts and ends with wartime. The group assembled shortly after World War II, when many Americans were in the mood for fun and silliness, and starting to feel comfortable about returning to normal life. Campus climate aside, says Wendell Pierce '67, "Harvard wanted to have something like the Yale Whiffenpoofs, which had been around since the early 1900s." The Harvard Krokodiloes had been a presence on campus since the 1940s, but Dunster House's new group quickly became well-known for their lighter-hearted, mischievous song lyrics and choreography.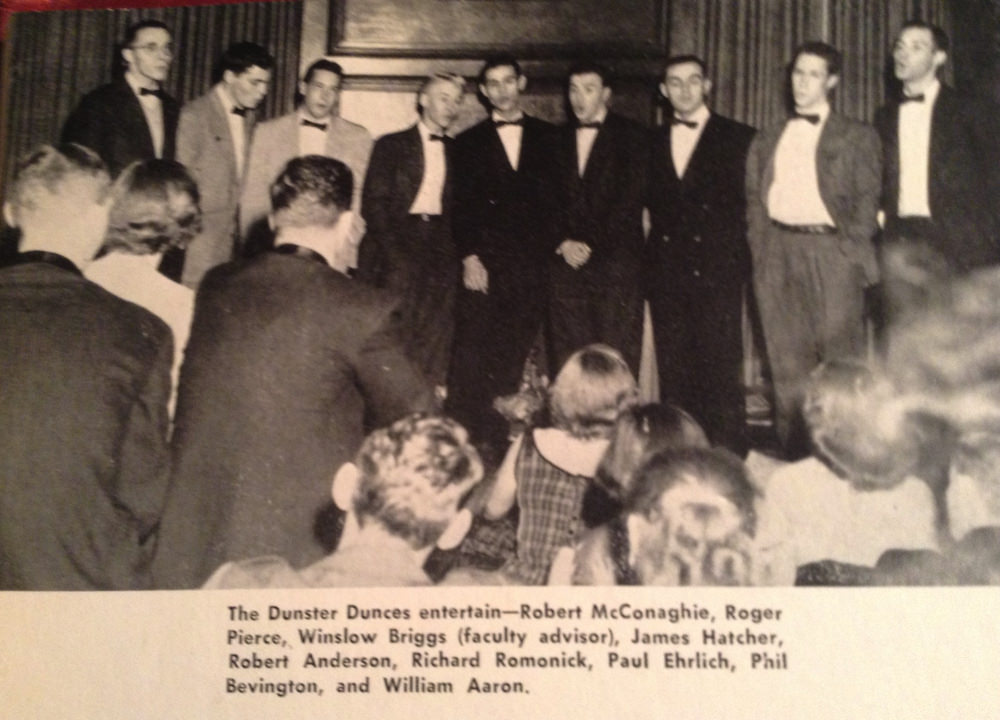 Courtesy of John B. Hirsch
By 1967, members say the group's momentum had already began to waver. "People just didn't think the material was funny anymore, and we were struggling to come up with new songs that they would like," says Sheppard. (As noted by that Crimson reviewer, "The Dunces have a traditional knack of giving the most innocent subject heavy sexual implications.") But something more mundane than the Vietnam War and the era's changing social mores shadowed the Dunces' prospects: according to Pierce, the group was at a major disadvantage  because it recruited members only from Dunster House. When the Dunces ultimately disbanded in the late 1960s—having graced stages from Carnegie Hall to colleges across New England—they handed off their music folder to the group that would become today's Din and Tonics.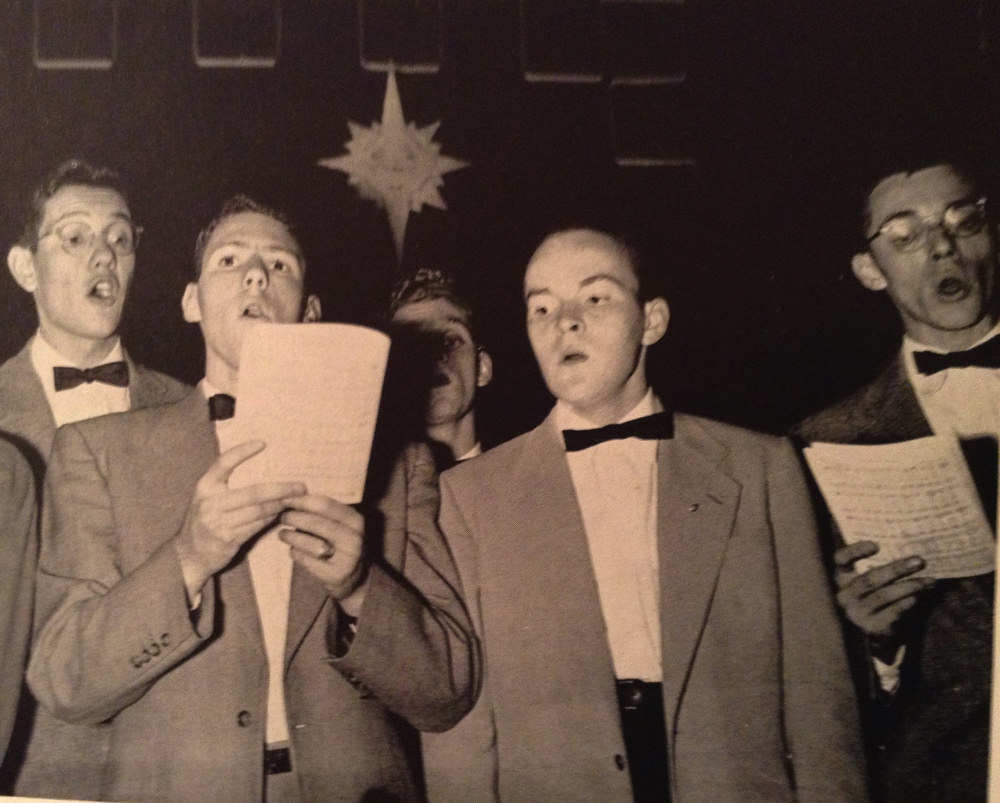 Courtesy of John B. Hirsch