News
Harvard College to Merge Freshmen, Student Life Offices
4.2.18
Photograph by Rose Lincoln/Harvard Public Afffairs and Communications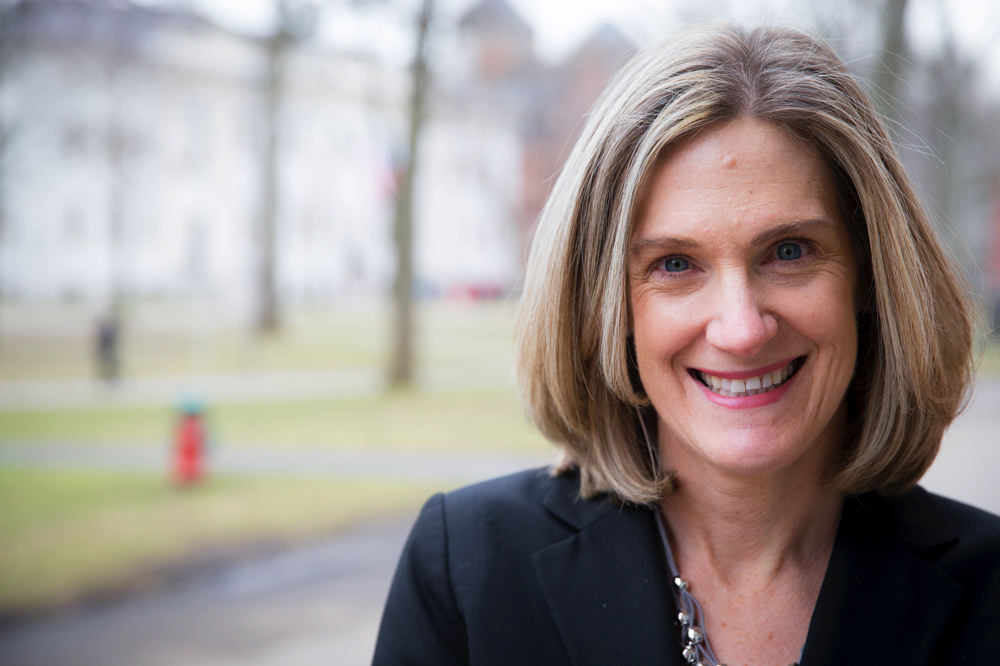 Photograph by Rose Lincoln/Harvard Public Afffairs and Communications
The Freshman Dean's Office (FDO) and Office of Student Life (OSL) will merge into one Dean of Students Office, dean of Harvard College Rakesh Khurana announced in an email today. The change will take effect in July, once dean of freshmen Thomas Dingman has stepped down after 13 years of service.
Dingman's position won't be filled; the new office will be headed by the current dean of students, Katie O'Dair, who has played an important role in implementing the College's sanctions on final clubs and other single-gender social groups. The restructuring won't result in any layoffs or eliminations of programming, but will change the duties of some employees working in the two offices, who will now be expected to consider both the freshman and upperclassman experiences. The change is intended to integrate student programming across undergraduates' four years at the College, and to ensure that resources are provided consistently in each year. "This new office will centralize services that are currently offered by both the OSL and the FDO in a way that ensures continuity in the extensive support systems—both academic and residential—that are available to all students," Khurana wrote. "This new structure addresses student feedback to enable a smoother transition from the first-year dorms to the Houses, and it will enable us to facilitate additional connections between first-year students and upper-class students." 
Dingman's decision to step down created the opportunity to rethink the structure of the offices that shape the student experience, including freshman orientation, advising, and the transition to life in the Houses. "Whenever you have a change—whether it's a change in leadership, or thinking about how our student body is changing, it's an opportunity to reexamine your point of arrival," Khurana said in an interview. "It's an opportunity to think: where are we setting the bar?...What are the opportunities that we're not yet taking advantage of? What are the opportunities that we're learning from the newest research on college students and their development? What is the environment that today's college student is facing that is different from the environment that was appropriate when we set up the previous structure?"
College administrators frequently receive feedback from students about the challenges of transitioning from freshman year to life in the Houses, Khurana said, and he sees the merger as an opportunity to integrate advising from the freshman into the sophomore year. "It's really an opportunity to introduce students in a more intentional way to the liberal arts and what the goals of liberal arts and sciences education are," he added.
"I'm delighted to be asked to lead this new organization," O'Dair said in an interview. "We're just in the nascent stages of building this organization…we have a lot of work to do to integrate our operations, to really think through what all four years are going to look like." Part of that longer-term work, she continued, "is to identify what the outcomes are for a four-year residential campus life experience...and to map all the programs, initiatives, and support structures to those."
The new office's work will fall into four programmatic areas: residential life; student engagement; equity, diversity, and inclusion; and advising. She said there would still be staff dedicated to the first-year residential experience, and that the change wouldn't detract from the resources devoted to freshman year. "Having a structured, intentional first-year experience provides the foundation for the remaining years," she said. "What we want to do is build upon the incredible work of the FDO and keep that infrastructure in place."