Alumni
Aloian Memorial Scholars
Photograph courtesy of the Harvard Alumni Association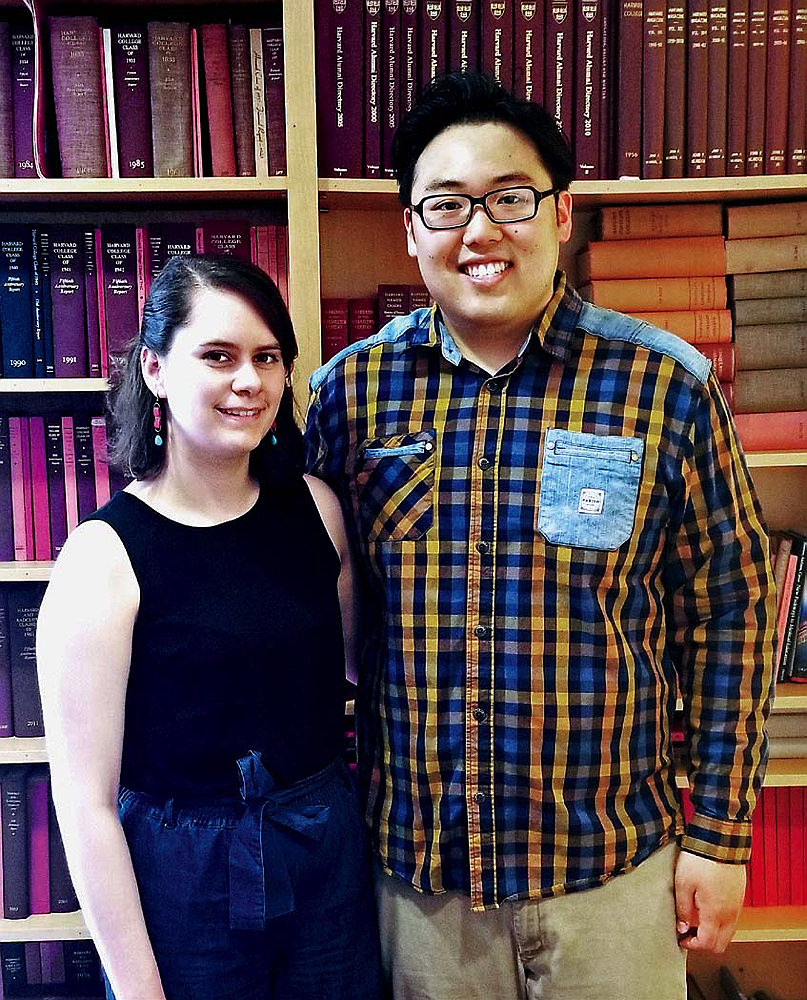 Photograph courtesy of the Harvard Alumni Association
The Harvard Alumni Association has named Sofia Cigarroa Kennedy '19, of Austin, Texas, and KeeHup Arie Yong '19, of Vine Grove, Kentucky, this year's David and Mimi Aloian Memorial Scholars for enriching communal life in the Houses.
As co-chair of the Mather House Committee, Kennedy opened its meetings for anyone in the House to attend. In a previous role as HoCo Games Commissioner, she organized numerous community events, such as "Concrete Chef" (a version of TV's Iron Chef) and the "ugly holiday sweater" competition. Kennedy also serves as co-president of the Harvard College Student Mental Health Liaisons (SMHL), a peer-education and advocacy group through which she collaborates with campus services to promote emotional well-being among students.
A major contributor to arts activities, Yong is an executive board member of the Currier-based Harvard Breakers dance group, which focuses on hip-hop and community outreach, as well as a participant in Currier coffee-house performances and an actor in Currier Housing Day videos. He also serves as an assistant to the leader of the Quad's building-manager team, providing student perspective on potential improvements in and around the House. He has also helped House tutors plan First Generation student outings, run the weekly Korean-language table, co-organized study breaks, and helped to ensure that housemates had meal options when dining halls were closed.
Nominations for the 2019 Aloian Memorial Scholarships may be made in March 2019. Any member of a House community—student, faculty, or staff—may submit nominations.