Undergraduate Education Agendas
I. Gen Ed in the Offing
When she became dean of undergraduate education last July 1, Amanda Claybaugh, Zemurray Stone Radcliffe professor of English, immediately inherited the Faculty of Arts and Sciences' (FAS) longest-running, most pressing curricular challenge: launching the College's re-reformed, required General Education courses successfully, effective this coming fall semester. During a December conversation at her office in University Hall, she put that in context of her office's larger mission: devising "a new story about what a liberal-arts education is in the twenty-first century," amid such pressures as students' strong shift toward concentrating in STEM fields (science, technology, engineering, and math), and the need to bridge students' varying preparations before they matriculate to assure that all can "have access to the same set of possibilities at Harvard" no matter where they began. But first, Gen Ed, which Claybaugh said had dominated her first six months.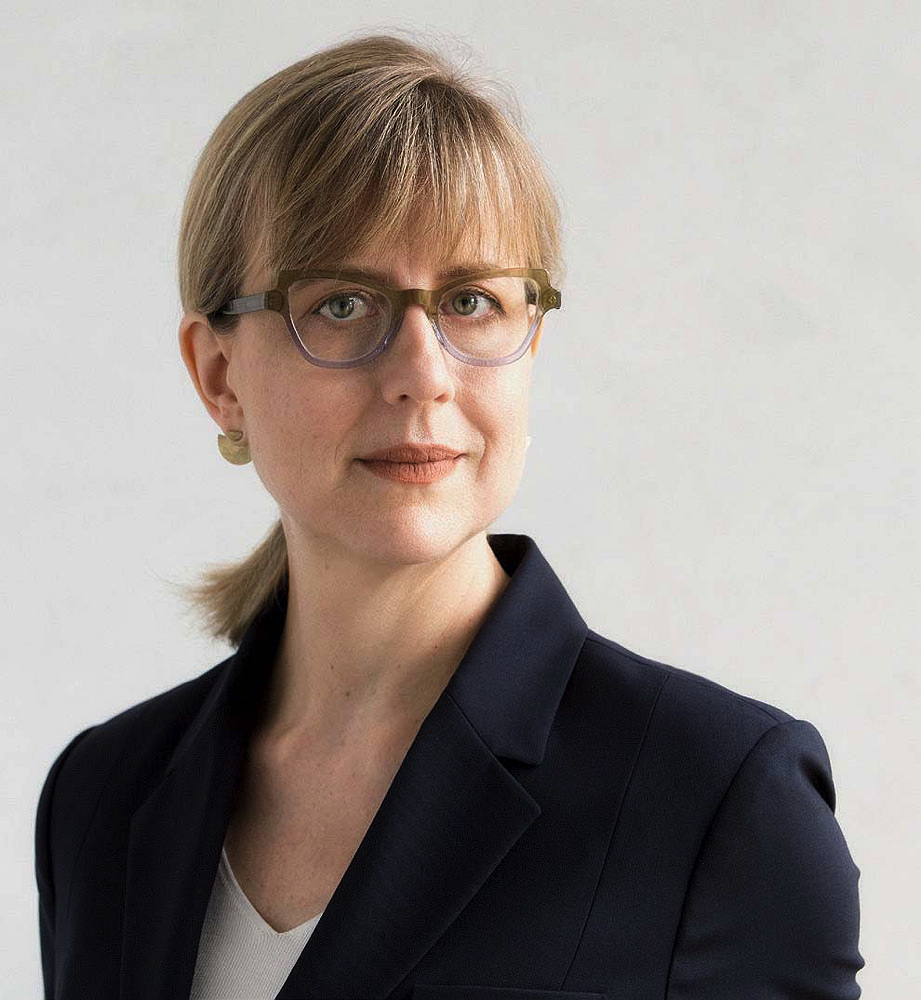 Photograph by Justin Cooper
Briefly: in 2016, the faculty concluded a review of the curriculum as it was reconsidered under former president Lawrence H. Summers, legislated under interim president Derek C. Bok, and implemented amid the financial crisis during Drew Gilpin Faust's administration—and found it a mess (see "Unfinished Business," July-August 2018, page 3). The new Gen Ed, about to debut, says it "lies at the heart of the intellectually transformative mission of Harvard College and seeks to prepare students for meaningful lives of civic and ethical engagement in an ever changing world." The means are one half-course each, purpose-built, from the four categories of Aesthetics & Culture; Ethics & Civics; Histories, Societies, Individuals; and Science & Technology in Society. In addition, the young scholars must take a departmental course from each of the three FAS divisions (arts and humanities; science and engineering; and social sciences); and a course in the new empirical and mathematical reasoning field.
The purpose-built offerings (and the new empirical reasoning one) are Claybaugh's principal concern, as they have been her predecessors'. They depend on professors' willingness to step outside their disciplinary teaching (tied into their research and graduate-student mentoring), which in turn depends on having time and resources to propose, devise, and have vetted new courses and pedagogies. And to satisfy student demand, there need to be plenty of courses among which to choose (and a compelling appeal, since undergraduates can cling to their concentrations).
Claybaugh said she has found that everyone involved in building the new Gen Ed agrees that the courses have to feel distinctive to students, who have to be able to understand why that is so. The common element, she said, is pedagogy. Once the substantive idea for a course is approved, it is assigned to a team within the Bok Center for Teaching and Learning who work with faculty members on course development, and to teaching specialists and resource people in the Division of Continuing Education, the Academic Technology Group, and the libraries and museums (whose collections may figure in experiential classes and exercises). Although the solutions necessarily vary by field, she said, each course aims to realize the Gen Ed ambition of connecting learning to the wider world by devising assignments that are outward-facing—in disciplinary terms, by crossing scholarly boundaries; or even through engagement with real-world circumstances and challenges.
The new faculty chairs of the Gen Ed committee—Suzannah Clark, Knafel professor of music, and Amy Wagers, Forst Family professor of stem cell and regenerative biology (see Harvard Portrait)—are helping ensure that the professors teaching these new courses are also building a common culture. During the winter, the Gen Ed faculty will convene over dinners to talk about their courses, solicit and offer suggestions, and take the first steps toward becoming an interdisciplinary teaching cohort themselves. Over time, Claybaugh said, those conversations might help evolve norms and standards for Gen Ed courses: their workloads, expectations of students, and so on.
Finally, she said, she intends to prompt continuous improvement through course evaluations that assess the intended distinctiveness of Gen Ed offerings and suggestions for realizing the program's ambitions.
In sum, Claybaugh said, she hopes students will perceive the "expand, explore, engage" logic of the refreshed Gen Ed. Its interdisciplinary, case-study, and hands-on approaches align with "how [they'll] think out in the world" they will be addressing after Harvard, drawing on multiple elements of the College's liberal-arts education.
Ironically, the biggest challenge to acceptance has arisen from students' decade-long stampede into the more practical disciplines (see "Here Come the Quants!" January-February 2017, page 20), anchored in computer science and the School of Engineering and Applied Sciences (SEAS)—much of which is slated to move to Allston, away from the rest of FAS, in 2020.
Knitting the education there more tightly together with the broader arts and sciences mission is "really important," Claybaugh said. The S.B. degrees offered in SEAS—in fields such as electrical engineering and mechanical engineering—require 20 half-courses. With the freshman expository-writing requirement, up to eight Gen Ed courses, and a possible required semester or year of foreign-language instruction, some students may be down to one or two electives in their entire College course of study. Some, she said, describe Gen Ed as "onerous"—just another set of transactional requirements. For them, and perhaps students generally, it is critical that the new curriculum, when begun, appears as an opportunity, not a hurdle.
Among the 35 courses available this fall, announced to students on January 25, are familiar favorites ("The Ancient Greek Hero," by Gregory Nagy, and "Science of Cooking," by David Weitz and Pia Sorensen); updated offerings on subjects of likely importance and appeal ("The Future of Globalization," by Lawrence Summers and Robert Lawrence, "Tech Ethics" by Michael Sandel and Douglas Melton); and twenty-first-century selections ("Anime as Global Popular Culture," by Tomiko Yoda, and "Global Feminisms," by Durba Mitra).
In the very near term, the most practical hurdle has been crossed: Claybaugh expects the full 2019-2020 launch year to feature an ample menu of six dozen or so new Gen Ed courses. The proof will be in the teaching and learning.
II. Rethinking Course Registration
Among the challenges to conducting any successful course is knowing how many students will enroll and arranging for enough qualified teaching assistants (TAs) to staff sections or other small-group exercises. That is especially so for courses like those being built for Gen Ed, with potentially large enrollments and contents crossing the bounds of most professors' and graduate students' disciplinary expertise. Thus, though not linked to Gen Ed's fall debut, the new discussion of possible changes in course registration—notably, "shopping week" (when undergraduates sample classes before committing)—will have a bearing on those required courses' outcomes.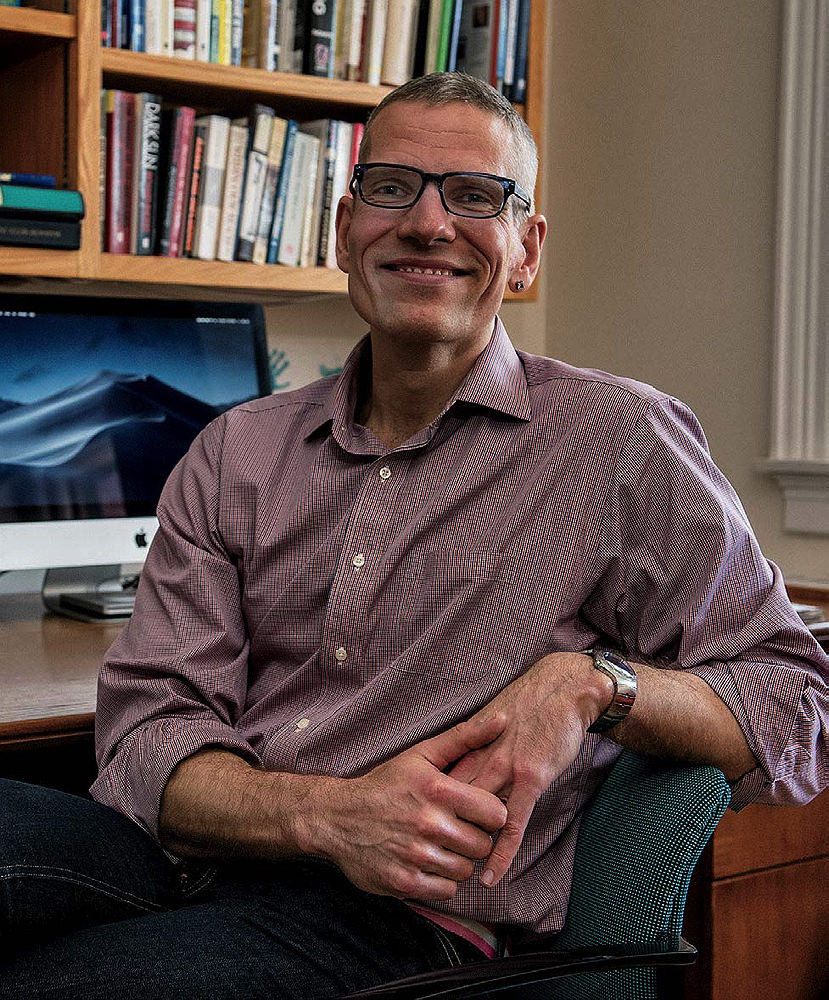 Bernhard Nickel
Photograph by Jim Harrison
In March 2018, Harvard College dean Rakesh Khurana broached the idea of moving from shopping week for course selection at the beginning of each term toward a preregistration system with an add/drop provision (see harvardmag.com/fas-mtg3-18). In discussion then, some faculty members said that "shopping" sounded consumerist, and undercut more meaningful, long-term academic planning by students. Some noted that a chaotic first week made it impossible to staff their courses—jeopardizing an essential part of graduate students' training—and wasted precious instruction time. And others observed that digital tools could enable other ways of making course selections in advance, easing the pain of migrating toward preregistration. A contrarian noted that preregistration would make it incumbent on professors to post a syllabus well in advance of a course, and forgo lotterying students out of their classes.
Early in the current academic year, dean of undergraduate education Amanda Claybaugh and Faculty of Arts and Sciences dean Claudine Gay, both newly installed during the summer, expressed support for exploring some sort of preregistration.
Not so fast. Undergraduates, in no mood to relinquish a perquisite, objected loudly, and a faculty committee was created to study the matter. That might seem overkill, but a mid December conversation with professor of philosophy Bernhard Nickel, who chairs the group—the day before his email unveiling its website and inviting engagement—reveals an empathetic, thoughtful effort to make things better.
The current discussion, he said, echoes one held early in the millennium. Faculty members regret losing teaching time, particularly for seminars that meet only weekly. They rightly worry about how to prepare when they don't know whether they will be lecturing to 100 students, or engaging one-sixth that number in discussion. Many graduate students outside the sciences who earn their keep from teaching are rightly anxious about knowing whether they will have no assignments—or two preparations in one semester (cutting into their dissertation work).
At the same time, "There are real benefits to shopping week," Nickel said. Students can better judge the level at which material, even in supposedly introductory classes, is actually presented. They can accurately gauge whether there is a "learning fit" for them when they see a professor in action. They may be encouraged, or not, by their assessment of other students enrolling. And in important instances, they may do what faculty members always exhort them to do: explore intellectually, falling into a course, and sometimes even a concentration, that had never before seemed appealing. That possibility, Nickel said, is clearly higher in a shopping period than under preregistration.
And there is "benefit to faculty from the current system," he noted. Typically, a syllabus can be pulled together just a week or two before a course begins. Under preregistration, faculty members might have to commit a semester or even a year in advance, if they are on leave, or have research or conference commitments. (The pros and cons are judiciously detailed on the committee website.)
Thus, the situation is not a binary choice—and there might be "knock-on effects of any change in policy." (Some observers note that there are disciplinary differences, too: large courses in fields with defined course sequences, like the introductory computer-science class, routinely assemble large cohorts of assistants, some even upper-level undergraduates; but expertise in the humanities can be much more fine-grained, and the pool of potential TAs far smaller.)
His committee, Nickel said, is a vehicle to look beyond binary choices and perhaps identify alternatives. (Yale College recently announced it is tightening up its shopping period, and directed professors to get each syllabus posted earlier; longer term, preregistration seems likely.) The effort necessarily involves talking to a lot of stakeholders; Nickel said he found it "heartening to see everyone is committed to making the education as good as possible." Importantly, that means taking account of the way students experience the education they came Harvard to enjoy—often from their initial impressions of a class, which may be better if the teacher knows what size class to expect.
Technological tools to sample courses might be part of the answer, but other emerging avenues of exploration are surprising. Nickel noted that the landing page of Brown's course website lists low-enrollment courses many students may have overlooked; a simple measure, but nothing similar exists at Harvard's equivalent portal. And how about an old "technology," the course catalog? In many ways, Nickel said, the "search function" of a printed catalog is "more responsive and, counterintuitively, better targeted" to browsers' needs than the database tools that have succeeded it. Might a printed Courses of Instruction be brought back in the name of better course planning and selection? (It was a casualty of the financial crisis; see "Printed Catalogs: R.I.P.," July-August 2009, page 55—but perhaps an intellectual false economy.) Nickel even remembers fondly, as an undergraduate, scanning assigned readings in his college bookstore as he chose courses.
"The current system has many things going for it that don't just have to do with...inertia."
Reflecting on what the committee has heard and options like these, Nickel said, "has shown me that the current system has many things going for it that don't just have to do with institutional inertia." Sorting them out is "very difficult work," and it is "hard to anticipate what the changes will be that come up with a new registration system." His committee will report to the faculty this spring, prompting further debate if not prescribing precise legislation. This is suitable work, it would seem, for a philosopher.
Thereafter, if a new system is adopted, the nitty-gritty of building it could well take at least a couple of academic years. The committee's timeline suggests implementation for the fall term of 2022—three years into the new Gen Ed curriculum, and two years after the engineers and applied scientists set up shop across the Charles River, on Western Avenue.
You might also like
Harvard Chabad, IDF, and Bill Ackman screen October 7 Hamas footage
Toward another apartment complex on Harvard-owned land
Stepping down after 30 years of University service
Most popular
After a multiyear renovation, Harvard Art Museums make ready for a November reopening.
Fall travel to New England's seacoast offers art, history, biking, and great restaurants
Harvard's Art Museums reopen, poised to fulfill their pedagogical purpose.
More to explore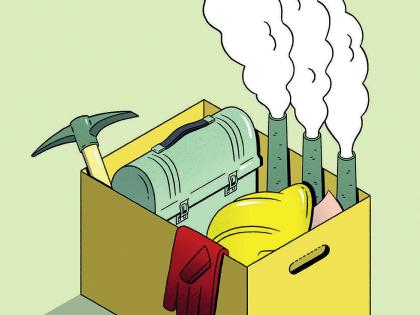 Expect massive job losses in industries associated with fossil fuels. The time to get ready is now.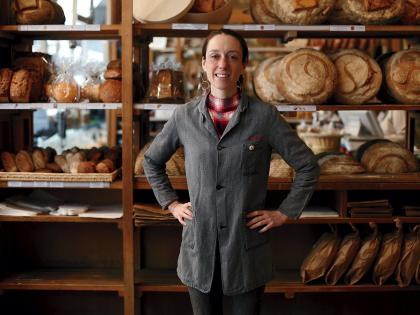 A third-generation French baker on legacy loaves and the "magic" of baking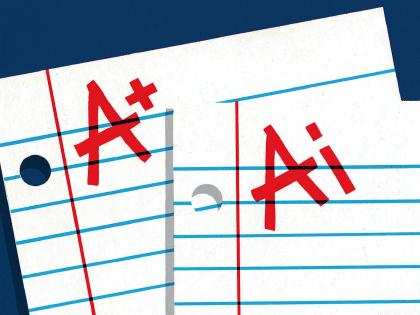 Generative AI can enhance teaching and learning but augurs a shift to oral forms of student assessment.