Commencement
Eric Lander and Dan Chiasson at Phi Beta Kappa Literary Exercises
5.2.19
Dan Chiasson and Eric Lander
Photographs from left: courtesy of Dan Chiasson and Casey Atkins Photography/Courtesy of Broad Institute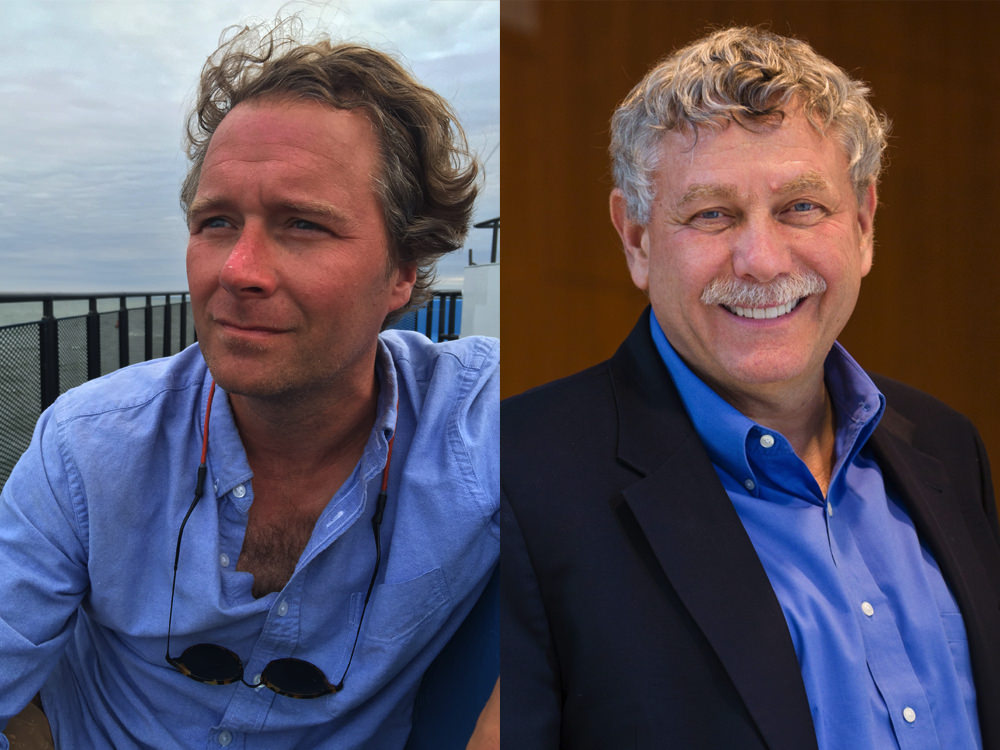 Dan Chiasson and Eric Lander
Photographs from left: courtesy of Dan Chiasson and Casey Atkins Photography/Courtesy of Broad Institute
The Alpha Iota chapter of Phi Beta Kappa will feature Dan Chiasson, Ph.D. '01, as poet and Eric Lander as orator at the 229th Literary Exercises, the headline event on Tuesday morning, May 28, at Sanders Theatre—beginning Harvard's annual Commencement celebrations.
Chiasson, the Wang professor of English at Wellesley College, is a poet, poetry critic for The New Yorker, and an essayist and reviewer for that publication and The New York Review of Books. Of immediate interest to denizens of Harvard Square was his recent New Yorker review of the new biography of Walter Gropius, the founder of the Bauhaus design school; its centennial is now being celebrated and studied worldwide, including at the Harvard Art Museums. Chiasson's Poetry Foundation biography appears here. He discussed his work in this recent Sewanee Review interview.
Eric Lander, professor of systems biology, is president and founding director of the Broad Institute, the MIT-Harvard collaboration that is among the world's foremost centers for genomic research. A geneticist, molecular biologist, and mathematician, he is expert in many of the disciplines on which genomic science is based, and was a principal leader of the Human Genome Project, which first sequenced the entire human genome. Lander also holds an appointment as professor of biology at MIT. He plays a leading role in the Greater Boston life-sciences ecosystem, as reported here and here.
The 2018 Literary Exercises featured poet Kevin Young and paleontologist Neil Shubin.