Harvard Squared
Jazz Photographer Frank Stewart, at Harvard
Photograph by Frank Stewart/Courtesy of the Cooper Gallery of African and African American Art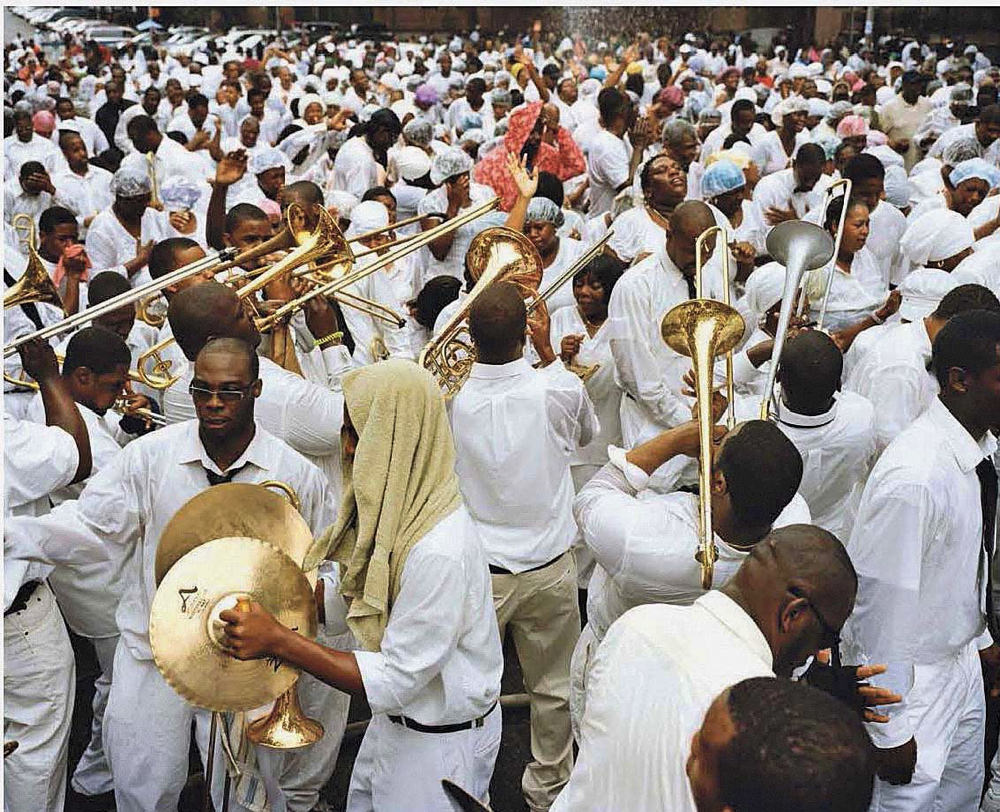 Photograph by Frank Stewart/Courtesy of the Cooper Gallery of African and African American Art
Photograph by Frank Stewart/Courtesy of the Cooper Gallery of African and African American Art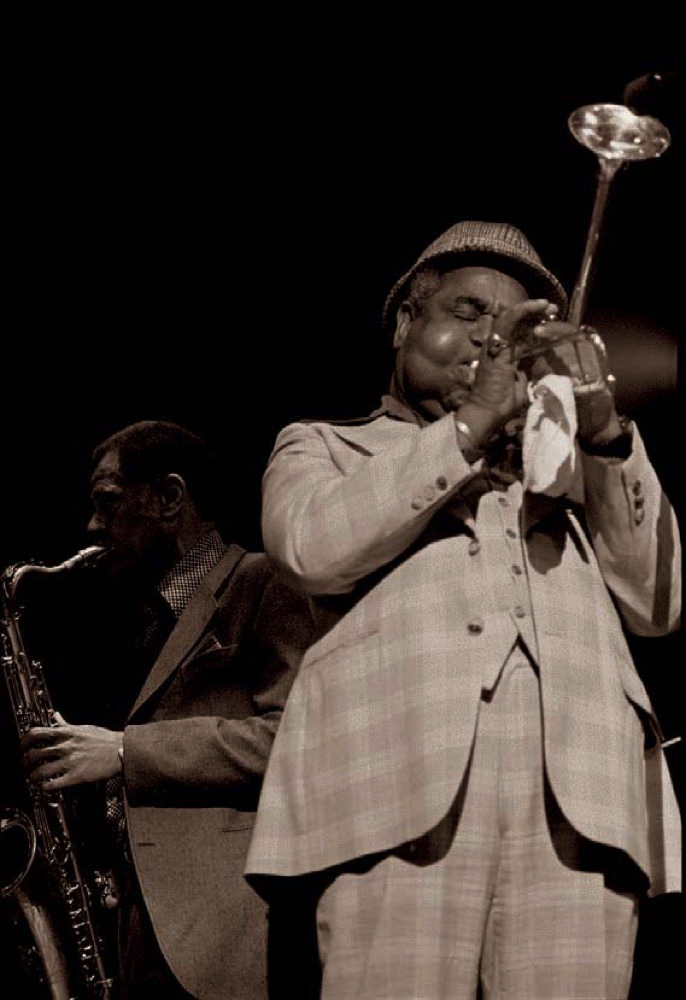 Photograph by Frank Stewart/Courtesy of the Cooper Gallery of African and African American Art
Photograph by Frank Stewart/Courtesy of the Cooper Gallery of African and African American Art
Photograph by Frank Stewart/Courtesy of the Cooper Gallery of African and African American Art
Capturing the energy and spirit of jazz through still-image photography is a little like trying to bottle a tornado. Yet Frank Stewart has managed to do it by taking thousands of images across more than four decades, focusing on musicians in candid moments on- and off-stage. "What characterizes his photography, especially, is how intimate it is, and the access he gets to performers," notes Gabriella Jones-Monserrate, program director at Harvard's Cooper Gallery of African and African American Art, which features The Sound of My Soul: Frank Stewart's Life in Jazz through December 13.
The 74 images—mostly black and white prints, plus a selection of moody color shots—span the early 1970s through this year. Some of the earliest photographs came from traveling with pianist, composer, and bandleader Ahmad Jamal, not long after Stewart graduated from Cooper Union, where he studied with influential artists like Roy DeCarava and Garry Winogrand. Also reflected is Stewart's work as the lead photographer for Jazz at Lincoln Center ever since its inception in the early 1990s; he captures that orchestra, along with Wynton Marsalis, D.Mus. '09, and his musicians (with whom he traveled between 1989 and 1992). There are numerous unposed portraits of revered jazz heroes: Dizzy Gillespie, Sonny Rollins, Walter Davis Jr., Art Blakey, Max Roach, Joe Temperley. Stewart's "Miles in the Green Room" (1981) features the great trumpeter and composer leaning against a wall looking fierce, surrounded by an entourage and photographers, with a towel draped around his neck like a prize-fighter, or, as Stewart's own caption put it, the "Christ-like figure in Avery Fisher Hall, Lincoln Center."
Contemporary and rising jazz stars also shine. "Etienne" (2017) features the versatile trumpeter/band leader Etienne Charles, who has reignited excitement over jazz's Afro-Caribbean roots; he's caught onstage in mid-percussive heat. The young multi-instrumentalist and singer Camille Thurman, whose album Waiting for the Sunrise won this year's best "jazz with vocals" Independent Music Award, is shown barefoot and grinning while warming up in "Before the Gig" (2018). In a close-up of vocalist Cécile McLorin Salvant, Stewart has captured her with head pitched back, nearly parallel to the floor, and mic in hand, eyes squeezed shut, in full-throttle, expressionistic mode.
He seems to have a sixth sense for what's sacred about those moments when performers pour their souls out in public.
Growing up in Chicago and Memphis, Stewart listened to gospel, blues, and jazz with his mother, Dorothy Jean Lewis Stewart, and her extended family, according to the exhibit catalog written by Ruth Fine, a former National Gallery of Art curator who organized this show and has collaborated with Stewart on others. "The emerging centrality of jazz," she notes, "may be tracked, in part, to his stepfather, the renowned jazz pianist Phineas Newborn Junior, with whom Stewart attended concerts in New York clubs in the 1950s, on 52nd Street, and in Greenwich Village." The show has a tender image of Newborn at the keys, with his childhood friend, Jamil Nasser, on bass, taken by Stewart in the 1970s. That personal tone, that profound depth of feeling and focus, carries through all of Stewart's photographs. It's even embodied in "God's Trombones, Harlem" (2009), the large-scale color print at the gallery's entrance: musicians in the foreground hold their instruments skyward, playing amid a faithful throng—everyone black-skinned, dressed in bright white—a celebratory scene that Stewart has captioned "Baptism in the Street."