Harvard Squared | All in A Day
"Made It: The Women Who Revolutionized Fashion"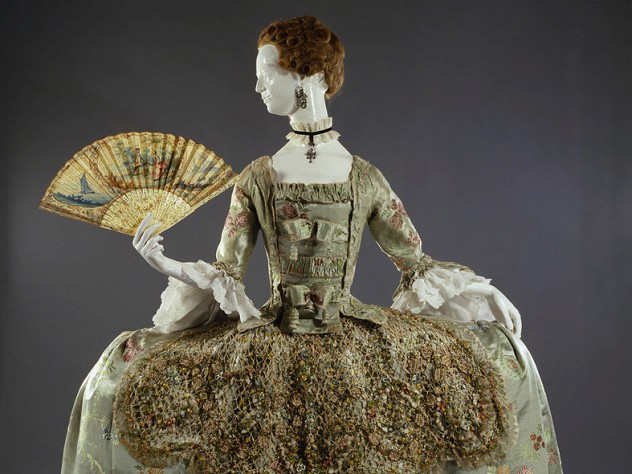 Photograph courtesy of Kunstmuseum Den Haag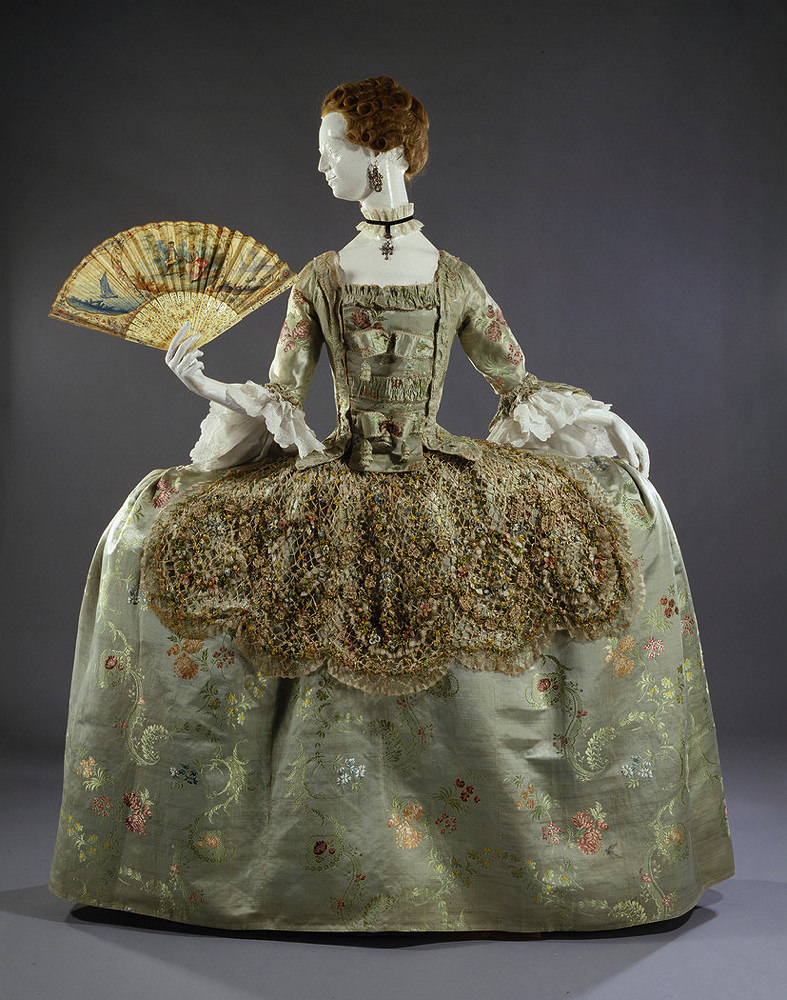 Photograph courtesy of Kunstmuseum Den Haag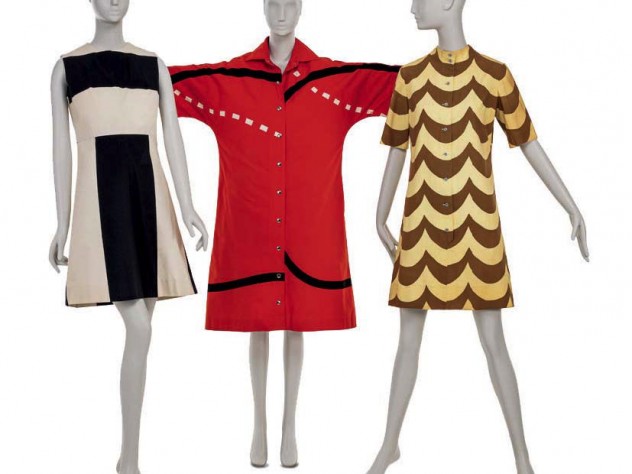 Photograph © 2019 Peabody Essex Museum. Photo by Bob Packert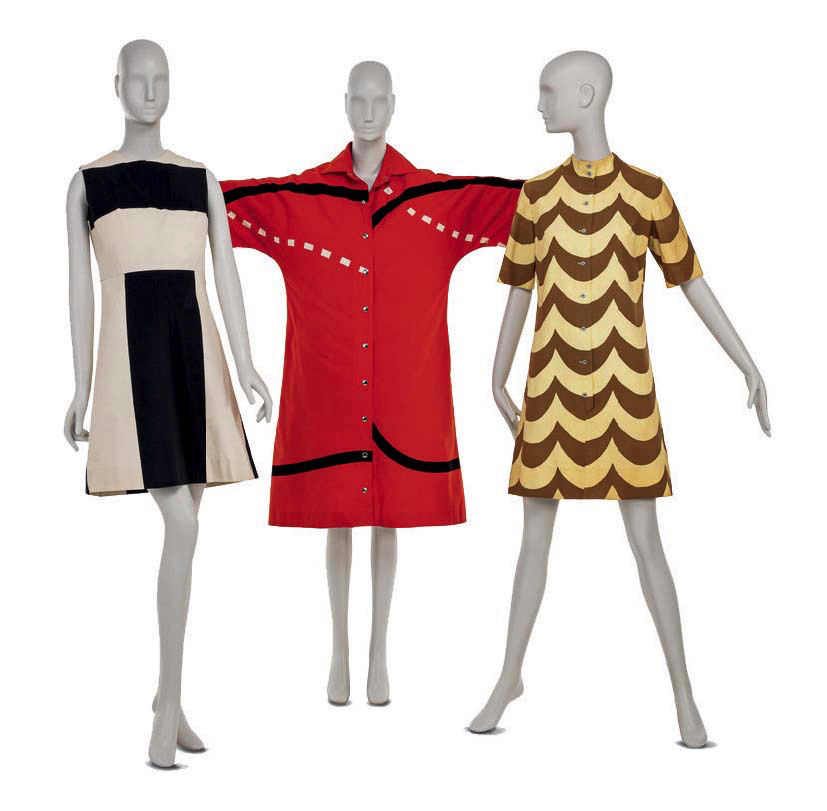 Photograph © 2019 Peabody Essex Museum. Photo by Bob Packert
The Peabody Essex Museum's newest exhibit opens with a white T-shirt—intended not for a jog in the park, but as a call to action. Bearing the silver-lettered message "we should all be feminists," borrowed from Nigerian author Chimamanda Ngozi Adichie's famous essay, the shirt was designed by Maria Grazia Chiuri, the first female creative director of Dior. Debuting in the spring 2017 collection, it amplified the power of #MeToo—and currently retails for $860.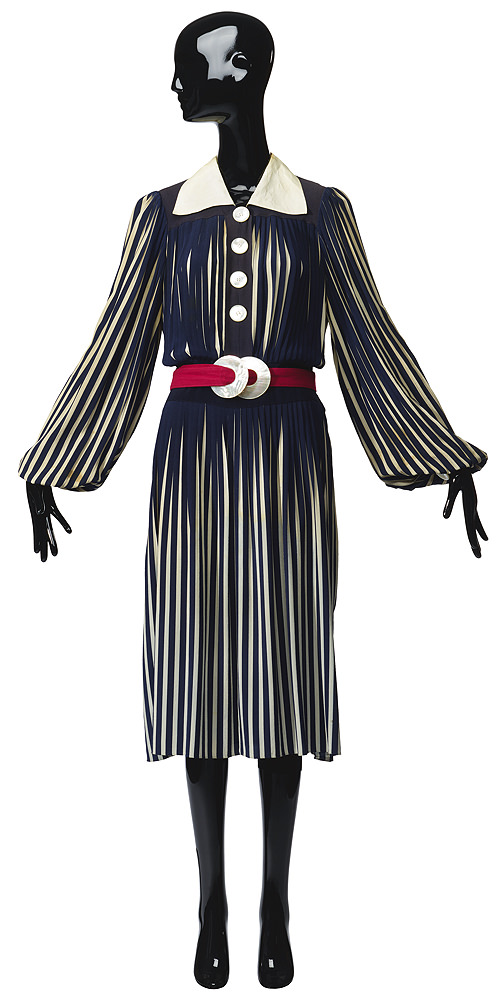 afternoon dress,
Photograph © Kunstmuseum Den Haag/ Photograph by Alice de Groot
But the price, and the trillion-dollar fashion industry (with its continually debated labor practices), are not the point of "Made It: The Women Who Revolutionized Fashion," open through March 14. Rather, the show highlights a 250-year history of primarily Western women's apparel through 79 female designers "who have worked to shape societal norms and shift cultural perspectives," according to museum director and CEO Brian Kennedy. These pioneers range from seventeenth-century European seamstresses, who fought long-established male tailors to create their own guilds, to Becca McCharen-Tran, founder of the contemporary Chromat, producer of experimental and all-body, gender-binary, inclusive swim- and sportswear. (Check out #ChromatBABES.) The 107 ensembles on display include those from the museum's collection and that of Kunstmuseum Den Haag, in the Netherlands (where the show originated in 2018 as "Femme Fatales: Strong Women in Fashion"). Styles by highlighted designers, like Gabrielle "Coco" Chanel, Vivienne Westwood, Claire McCardell, and Donna Karan, range from haute couture to modern mainstream punk to professional ready-to-wear. Also honored is former slave Elizabeth Keckley. A prodigious dressmaker, she bought her freedom in 1855, opened a business serving the social elite of Washington, D.C., and became the couturière for First Lady Mary Todd Lincoln. Feminists or not, these clothiers influenced the shape and texture of women's lives in response to their times.